I hope you enjoy reading the blog post.
If you want to chat now about your matchmaking search, click here.
Project Soulmate Reviews (Cost, Complaints & Praise)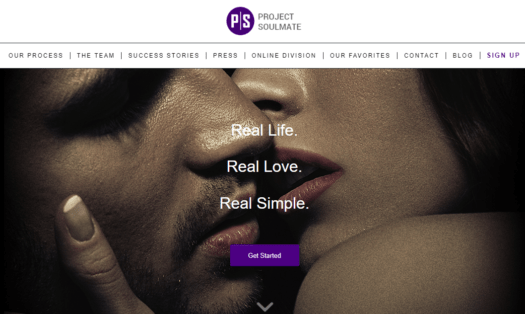 Perhaps you've seen "Love Broker" - the Bravo network show that gives viewers a glimpse into Project Soulmate's style of matchmaking, helmed by Lori Zaslow and Jennifer Zucher.
You're looking for Project Soulmate reviews, so you're probably wondering if they can find your soulmate in real life.
Love Broker only lasted for one season, so what is this Manhattan matchmaking service like now that the cameras aren't rolling?
Keep reading for all the info you're looking for on these elite NYC matchmakers, including what the service costs and what actual customers said in their Project Soulmate reviews!
Project Soulmate: Matchmaking BFF's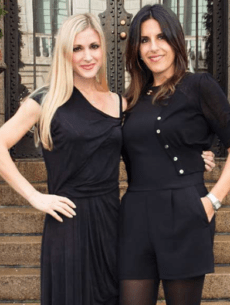 Project Soulmate was founded in 2009 by Lori Zaslow and Jennifer Zucher. A 12-year veteran of the fashion industry, Zaslow was an executive recruiter in New York and Los Angeles. Zucher has more than 10 years of experience as a real estate agent. The two have been friends since childhood.
As Zaslow told Forbes, they've been helping friends and family find love even before launching their Manhattan dating agency:
"It's a sixth sense. You either have the gift to connect people or you don't, and once you have done it enough, just like anything else, you become an expert. Both Jenn and I have set up our brothers with their wives and plenty of our close friends with their husbands before we began Project Soulmate."
What To Expect From Project Soulmate
Project Soulmate is a boutique matchmaking service, with a database consisting of eligible New York City singles.
Zucher and Zaslow typically work with around 25 clients at any given time. The initial step is meeting with a Project Soulmate matchmaker, either at their midtown office or somewhere else around the city.
You'll talk about what you're looking for. And they'll be doing a "considerate screening" of your appearance and personality, and asking questions to determine your background, education, and values.
Assuming that you both decide to move forward, you'll be matched with eligible singles in the Project Soulmate database. That includes other clients, plus people that Zaslow and Zucher have recruited from interactions in their daily lives.
NYC singles can also fill out a contact form on the Project Soulmate website, and be listed in their database to be matched with paying clients.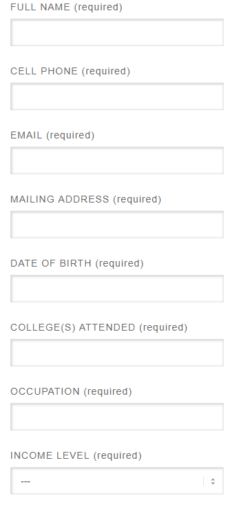 When a prospective match is found, you'll get a short bio emailed to you. If you say "yes", they'll set up the first date for you. It's usually at a place equally convenient for both halves of the match.
According to an interview with LLNYC, they prefer first dates that are low-key, like drinks at Gramercy Park Hotel's Rose Bar.
Project Soulmate also offers relationship coaching and advice, as well as help with online dating profiles and photos.
How Much Does Project Soulmate Cost?
The price for working with these elite NYC matchmakers starts at $25,000 and ranges up to $100,000+. As they told one interviewer, "the older you are, the higher the price."
They typically work with clients between 32 and 60.
Besides your age, other factors affecting the cost include how specific your "soul mate" criteria is, how many matches you want to meet, and the amount of search time you want.
Everything will be clearly spelled out in your contract.
Project Soulmate Reviews
In 2016, two Buzzfeed staffers, Brett and Kristin, volunteered to be set up with a high-end matchmaking service. They wrote about their experience with Project Soulmate.
Both were impressed with Zaslow and Zucher during their initial consultations, and left feeling like the two really understood what they were looking for.
But Brett's first date didn't go particularly well, and his match was someone they found "... by cold-messaging them on Facebook." He said his second first date was a much better match. But neither of them were into each other "in that way."
Kristin had much better luck. She and her first date hit it off immediately, and continued seeing each other for a few months. Until this happened:
"I really liked him! Everything was going great, really great, until one day while he was traveling for work he fell off the face of the earth. As in, we were in the middle of a text conversation about how our weeks were going when mid-convo he just never replied. Ever."
Zaslow and Zucher are no strangers to the media, often giving dating advice to websites like Parade and Cupid's Pulse. But their matchmaking service has yet to be reviewed on platforms like Yelp and the Better Business Bureau.
Generally, that's a good thing since unsatisfied customers are typically more apt to take time out of their day to write a negative review than happy clients are to post a glowing one.
Besides, you're the only who can decide if Project Soulmate is the best Manhattan dating service for you. Ad if you're comfortable paying $25,000+ for the privilege.
That's a significant chunk of change. So you may want to carefully weigh all your options before locking yourself into a contract.
The Best Way To Find Your Soulmate
There is no shortage of matchmakers in Manhattan. So it's easy to find a service that matches your budget. But when it comes to finding your ideal partner, wouldn't you rather go with an elite matchmaking service that gets incredible results and clocks in at a reasonable price?
With VIDA Select you get the best of both worlds - without being locked into a lengthy contract. And you won't pay more just because you're older. Our affordable monthly packages are the same price whether you're 25 or 65.
And if it's help with online dating you need, well - you've come to the right place.
Our professional writers will write a magnetically attractive dating profile for any site or app you want to use. We'll even handle all the back and forth messaging for you!
We've been helping singles navigate online dating since 2009, so we know exactly what works - and what doesn't.
You can pre-approve all your matches, so there's no blind dates. You're only meeting high quality people you're already attracted to. With VIDA on your side, all you need to do is decide how many dates you want to go on each month.
If you're serious about finding your soulmate, schedule a short phone call with one of our elite matchmakers today. It's totally free, no-pressure, and no obligation.
Simply click here to get started!
All product and company names are trademarks™ or registered® trademarks of their respective holders. Use of them does not imply any affiliation with or endorsement by them.
Why Choose VIDA Select?

Since 2009, thousands of clients have discovered true love thanks to VIDA Select's fresh, modern approach to matchmaking – which has finally thrown blind dates and long-term contracts out the window. This isn't your grandmother's matchmaking!
Instead of working with a single matchmaker using a small rolodex of potential partners, VIDA Select's matchmaking team taps into the world's largest database of available singles. We'll quickly identify the matches who check all of your boxes so you can finally experience true chemistry. Are you ready to become our next success story? Schedule your complimentary consultation now by clicking the button below!
Get Started Now