I hope you enjoy reading the blog post.
If you want to chat now about your matchmaking search, click here.
4 Best Raleigh Matchmakers (And How Much They Cost)
You've decided to hire a personal matchmaker - now you've just got to narrow down your options.
From how much they cost to how long they've been in business, this list of the 4 best Raleigh matchmakers will help you find the perfect one for you!
With a successful career in medical research, Clark had plenty of friends and coworkers who were too busy to meet someone special. She found herself playing Cupid often, and ultimately decided to become a professional Raleigh/Durham matchmaker. She's also an author and speaker.
Clientele
Local singles, typically professionals ages 30-60.
Cost
Date coaching starts at $30 for a "goal setting" confidential consultation and ranges north of $12,000 for a full-service package.
What To Expect
A boutique matchmaker, Clark chooses to limit her client roster to around 5-10 at a time. She finds eligible singles on LinkedIn, via her friends and family, social media, and area events. She's even been known to approach intriguing people at the grocery store.
Clients receive dating tips and coaching in addition to traditional matchmaking services, as you follow what Clark calls her "Matchmaking Blueprint."
After meeting the compatible singles she's chosen for you face to face, you'll let her know how each date went, and whether or not you thought it was a good match. Clark will also share how your match perceived you, so you can make adjustments as needed, and she can adjust her search as well.
Founded In
2012
Laurie Berzack founded Chai Expectations, a Jewish matchmaking service, in 2006. After finding success in that niche market, she decided to expand and offer her services to anyone looking for love.
Clientele
She's based in Charlotte, North Carolina. But she specializes in helping North and South Carolina singles, and her service is nationwide. She takes on successful men and women of all ages looking for a long-term relationship.
Cost
Matchmaking services cost between $15,000 and $25,000 for a year-long contract. Having your profile listed in Berzack's database is free, but doesn't come with guarantees of a match. If you want Berzack to proactively search for potential matches on your behalf, you'll need to purchase a matchmaking package.
Date coaching starts around $150 per hour, and her online dating consultation package starts at $7,500.
What To Expect
Berzack works with a small number of clients, generally single professionals, at any given time. Keeping her roster under 25 or so allows her to get to know each person well.
Berzack uses software that she developed (and licenses to other matchmakers) called Matchmaker Select to identify compatible singles within her database.
You'll only receive limited information about each match. No names or photos, as she doesn't want "any Googling" prior to the first date.
She functions as a dating concierge, handling all of the details. She just tells you when and where to show up. Afterwards, she will pass along any feedback she thinks you may find helpful about the experience, and give you a chance to talk about the quality of the match.
Matchmaking services also include date coaching and invitations to exclusive "members only" singles events.
Founded In
2012
Further Reading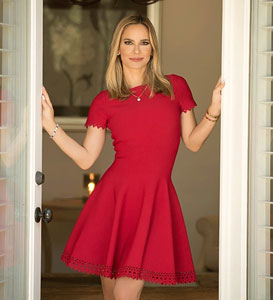 She's not a Durham native, but Simona Fusco offers her elite matchmaking services in the Raleigh-Durham area. A model and actor who discovered she also has a talent for professional matchmaking, it's no surprise she's based in Los Angeles.
Clientele
The women she takes on successful men in their 30s to mid-60s, and women in their 20s to 50s.
Cost
It's free for women to have an "Affiliate" profile in Fusco's database, however, there won't be any guarantee of being matched with a paying client. All affiliates must be interviewed and pass the screening process.
Men start with a $2,500 initial consultation and have 3 membership levels to choose from. Fusco's pricing is confidential, but you can generally expect to pay somewhere between $25,000-$250,000, depending on your relationship goals and criteria.
What To Expect
Paying clients are matched with some of the 200,000 or so "Affiliates" in Fusco's rolodex, or with compatible singles identified by her team of recruiters. If you purchase a higher level package, you can identify the cities you'd like to date in, and her scouts will get to work.
Founded In
2005
Further Reading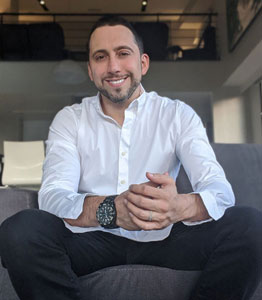 Whether you're dating in the Triangle area or want to meet singles throughout the Carolinas, VIDA Select's matchmakers can help.
VIDA's dating pool is virtually unlimited, which means you're not limited to meeting singles from a small Rolodex like you would be with some other Raleigh matchmakers. That's why the average VIDA client starts exploring a promising relationship within the first couple months of service!
Clientele
Both men and women can become paying clients. A VIDA client is typically successful, career-minded, and seeking a serious relationship and/or marriage.
Cost
VIDA Select offers a spectrum of matchmaking packages across 3 levels of service: Basic, Premium and Elite. Basic packages start at $995/month, Premium options begin at $1295/month and Elite packages start at just $2395/month.
And unlike the other professional matchmakers on this list, VIDA doesn't use lengthy contracts. Instead, you pay monthly, for as long as you'd like your matchmaker to actively search for your ideal partner.
Package cost highly correlates with the total number of hours that should be dedicated to finding perfectly compatible matches for you, so factors like your list of "must haves in a match" are taken into account.
Because you're not committed to a long-term contract, you can pause, end, or restart your matchmaking service as needed.
What To Expect
To see if VIDA is a mutual fit, simply schedule a quick, free, and confidential phone call with a matchmaker by clicking here.
If you're selected as a client, the next step is a more detailed interview where your dedicated matchmaker can get to know you and your idea of a perfect partner.
She'll then find highly compatible singles, and you'll review photos and a profile of each one. You can pre-approve all your matches before a date is scheduled, so every person you meet has soulmate potential.
Founded In
2009
Click here - it's the first step to finding your ideal partner!
All product and company names are trademarks™ or registered® trademarks of their respective holders. Use of them does not imply any affiliation with or endorsement by them.
Why Choose VIDA Select?

Since 2009, thousands of clients have discovered true love thanks to VIDA Select's fresh, modern approach to matchmaking – which has finally thrown blind dates and long-term contracts out the window. This isn't your grandmother's matchmaking!
Instead of working with a single matchmaker using a small rolodex of potential partners, VIDA Select's matchmaking team taps into the world's largest database of available singles. We'll quickly identify the matches who check all of your boxes so you can finally experience true chemistry. Are you ready to become our next success story? Schedule your complimentary consultation now by clicking the button below!
Get Started Now