I hope you enjoy reading the blog post.
If you want to chat now about your matchmaking search, click here.
Meet The Top 5 San Diego Matchmakers [Insider's Guide]
There's no shortage of singles in San Diego, but meeting people with "future spouse" potential requires time and effort. When you're a hard-working professional, time may be the factor that's tripping you up in that equation.
That's likely one of the reasons you're thinking about hiring a matchmaking service, right? This list of the top 5 San Diego matchmakers includes helpful details like cost, which will help you decide which one to hire!
This San Diego native has been matchmaking since she was in high school and now specializes in finding love for San Diego singles living in the Gaslamp Quarter, East Village, Little Italy, and Marina District areas.
Clientele
Her clients are both men and women, typically professionals who don't have time to date.
Cost
Varies per client, starting around $500.
What To Expect
Perone limits how many clients she works with at once since she customizes her matchmaking approach for each person.
She typically meets with new clients at least 5 times to get an idea of who you are and what you're looking for. Once she feels like she "gets" you, you'll start meeting people selected from her database.
She also utilizes her extensive network of business relationships - this San Diego matchmaker is also an operations manager for a design company.
Founded In
2012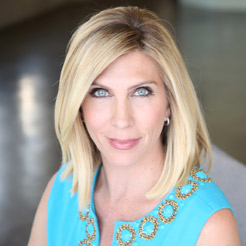 Beyer got her start working as a matchmaker for a national service, and quickly fell in love with the industry.
However, she felt clients were better served when offered relationship coaching in addition to matchmaking, so she launched her own matchmaking service in Los Angeles. She later expanded into the San Diego/La Jolla area.
Clientele
Beyer takes on men as paying clients and offers relationship coaching for both sexes. Her male clients are typically successful professionals who are 38 to 55 years old. The women in the LEVEL database are 25 to 60.
Cost
Beyer describes her service as a "hybrid of online dating and personal matchmaking" and says it's basically a member's only dating network for elite singles.
For women, adding a profile to Beyer's LEVEL database is a one-time fee of $35.
Men have a choice of 3 memberships, all of which run for 6 months. All include 4 introductions, but not all of them include matchmaker representation. The basic package costs $2495 and your profile is "auto-generated". To have a matchmaker discussing your profile with potential matches, you'll need to upgrade to the $9,995 package.
What To Expect
Beyer is a boutique matchmaker, so she limits the number of paying clients she takes on at once. After the initial interview, you'll receive profiles and photos of San Diego singles your matchmaking team feels fit your criteria.
If you and your match both agree to meet, you'll be given each others' contact information.
After the date, Beyer's team will check in with you and give you feedback on how it went.
Founded In
2003
Further Reading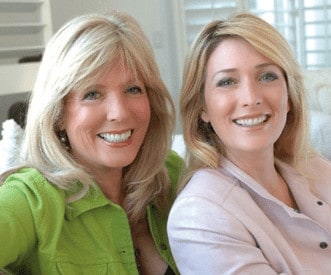 Kelleher International is an international matchmaking service, but they have a team in place dedicated to matching up singles in San Diego.
Clientele
One of the most elite matchmakers on this list, CEO Amber Kelleher-Andrews calls her matchmaking service "the world's most exclusive club."
Cost
Matchmaking packages start at $30,000 if you're just interested in meeting San Diego singles. A coast-to-coast search starts at $45,000, and the ultra-exclusive "CEO Club" package starts at $150,000 and run over $300,000.
What To Expect
Contracts last from 1 to 3 years, and can include 12 months of hold time. You'll be matched with local (or not, depending on how you feel about traveling to find love) singles in the Kellehers' Rolodex, which contains around 50,000 names.
Your matchmaker will also scout around San Diego for additional matches if necessary. You'll receive a phone call with a description of each match, and if you're interested you can arrange a date. Afterward, you'll let your matchmaker know how it turned out.
Founded In
1986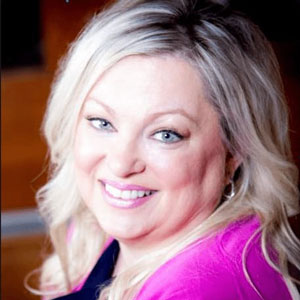 She describes herself as a millionaire matchmaker and has expanded her Maryland-based dating agency into more than 20 cities around the US - including San Diego.
Clientele
Trombetti typically works with men in their mid-30s and up.
Cost
Membership starts with a consultation, which is mandatory. It costs $550 in person, or you can do a remote consultation for $350. For women, after the interview fee, there is no further charge for being listed in the database. However, there's no guarantee "free" members will receive any matches.
For men, the purpose of the initial consultation is to discuss whether Trombetti's "VIP" matchmaking services or her date coaching program would be the best fit for you. Matchmaking packages start at $7,500 and can run well over $125,000 depending on your "ideal partner" criteria.
Date coaching costs start at $89 for a one-time, 30-minute phone call. Or you can opt for the subscription program, which is a monthly fee for a specified number of phone calls and emails.
For instance, the "Silver Plan" is $50 a month, which gets you one 20-minute phone call and one email with a date coach every month. The "Gold Plan" is $149 a month, and includes 3 30-minute phone calls and 5 emails each month.
What To Expect
Matchmaking packages include date coaching, so while your matchmaker is selecting compatible San Diego singles for you to meet, you'll also be getting plenty of dating advice.
After each date, you'll report back to your matchmaker with any input you have on the quality of the match, plus get any necessary feedback about how it went from your date's perspective.
Founded In
2011
Further Reading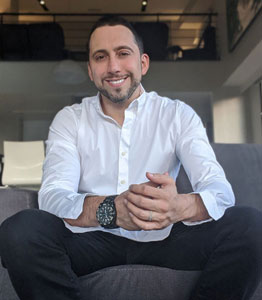 Like several of the other professional San Diego matchmakers on this list, VIDA Select is a national matchmaking service. But unlike those other services, VIDA's matchmakers aren't confined to searching through a limited database.
Instead, your matchmaker is connected to the single largest pool of singles in the greater San Diego area, which is why the average VIDA client meets someone special in just a few short months - often in the first 30 days!
Clientele
Successful men and women, typically in their 30s+.
Cost
VIDA is unique in that matchmaking service is paid for by the month - so no long-term contracts!
All of VIDA's package prices are highly correlated with the number of hours that need to be dedicated to your service each month. So factors like how simple or complex your 'must have' criteria for matching is and how many cities you'd like to consider matching in are taken into account.
Clients can choose from 3 levels of matchmaking service: Basic, Premium and Elite. Basic packages begin at $995 a month, Premium packages start at only $1595 a month and Elite options begin at $2395 a month.
What To Expect
The first step is a quick, confidential, free phone call with a matchmaker to see if the service is a good fit. If so, you and your matchmaker will discuss your background, lifestyle, relationship goals, etc, as well as what traits you're looking for in your ideal partner.
Your matchmaker will then hand-select highly compatible San Diego singles, and you'll let her know which matches you're interested in meeting.
VIDA takes care of the rest! You'll get unlimited matches every month, with some of the most incredible local singles. And because there are no contracts, you can pause or stop your service at any time when you want to see where a relationship goes.
Founded In
2009
Getting started with VIDA is simple - just go here!
All product and company names are trademarks™ or registered® trademarks of their respective holders. Use of them does not imply any affiliation with or endorsement by them.
Why Choose VIDA Select?

Since 2009, thousands of clients have discovered true love thanks to VIDA Select's fresh, modern approach to matchmaking – which has finally thrown blind dates and long-term contracts out the window. This isn't your grandmother's matchmaking!
Instead of working with a single matchmaker using a small rolodex of potential partners, VIDA Select's matchmaking team taps into the world's largest database of available singles. We'll quickly identify the matches who check all of your boxes so you can finally experience true chemistry. Are you ready to become our next success story? Schedule your complimentary consultation now by clicking the button below!
Get Started Now