I hope you enjoy reading the blog post.
If you want to chat now about your matchmaking search, click here.
Scottsdale Matchmaker Top List: 6 Services To Consider!
Searching for the best Scottsdale matchmaker? There's certainly no shortage of professional matchmaking services out there. But quality varies as much as the price tag, so choosing the best one for you can feel overwhelming.
But don't worry! From high-end matchmaking services to budget-friendly options, this quick guide serves up 6 dating agencies that should make your short list.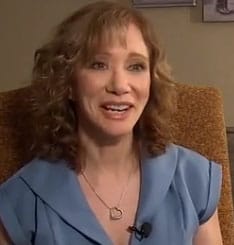 An Arizona matchmaker for 14+ years, Joann Cohen uses her background in recruiting and human resources to help single men in and around Scottsdale and Phoenix find love.
She originally began as a dating coach, segueing into matchmaking as more and more of her coaching clients started asking her for that service as well.
Clientele
Cohen's clients often have a professional background in technical fields like engineering. Many are in their 40s+ and looking to re-enter the dating scene.
While men are paying clients, women can be listed as a potential match in Cohen's database for free. Cohen does not, however, perform active searches for women - they're only contacted if she identifies them as a compatible match for a male client.
Cost & Contract Details
Matchmaking contracts and cost vary depending on the particulars of each client's search.
What To Expect
A true boutique matchmaker, Cohen only works with up to 15 male clients at any given time. Her process begins with an initial interview that lasts 90 minutes to 2 hours. There is a fee for her time, although it's applied to your matchmaking fee if you sign up.
Come prepared to talk about everything from who you are and what you bring to the table to your previous relationship experience and your current dating goals. Since she only works with such a handful of clients at once, she's selective about who she takes on.
If you do become a client of hers, your matches come from Cohen's internal database. She makes all the first date arrangements, typically at a venue with a patio or an outdoor activity like a hike.
In addition to matchmaking in Scottsdale and Phoenix, Cohen also offers dating coaching and image consulting to those she feels need it.
Founded In
2007
Further Reading
A matchmaker for over 20 years, Erica Suzanne Fultz worked at a few national matchmaking services like LUMA Luxury Matchmaking before launching her own.
Erica Suzanne Matchmaking is based in Minnesota but has a presence in Arizona.
Clientele
Erica Suzanne Matchmaking provides services for both men and women, typically in their 40s and 50s. Similar to Joann Cohen, Fultz limits her active roster to 15-20 paying clients at any given time.
She encourages her clients to be happy with their own lives before actively trying to find love.
As she said in an interview,
I'm confidante, coach and encourager. If there is something that is not working, your best friends aren't really going to tell you… I want to set my clients up for success, so if there's something that I see, I will definitely point it out. People are hiring me to be honest with them and to help them find love.
Cost & Contract Details
A 6-month membership starts at $8,800 and can go over $15,000, depending on the search parameters and how much dating coaching may be required.
What To Expect
Joining Fultz's national database of around 6,500 singles is free. But that's a passive membership, meaning you may never meet anyone. You'll only be contacted in the event she has a paying client seeking someone like you.
For paying clients, the process starts with an initial interview. Being open to Fultz's feedback and suggestions is an integral part of her service. She often creates Pinterest boards with styling and makeover tips for clients.
As she puts it...
Why would you go to a personal trainer at the gym if you're not going to follow the recommendations?
If you both decide you're a good fit for her matchmaking style, you'll fill out a detailed questionnaire. That will help her identify compatible matches from her database.
Clients can expect to go on at least 3 dates during the course of the 6-month contract, and memberships can be put on hold as needed.
Founded In
2018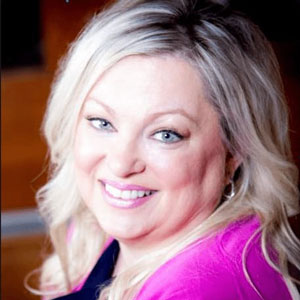 Unlike Joann Cohen, Susan Trombetti isn't a Scottsdale local. Her national matchmaking service is based out East, headquartered in Annapolis. But it has a presence in select cities around the US, including the Scottsdale area.
Prior to becoming a matchmaker, Trombetti owned a company specializing in fraud investigations.
Clientele
Trombetti often describes herself as a millionaire matchmaker, and her clients are typically affluent, educated and seeking a serious relationship. She typically takes on only men as paying clients.
Women, on the other hand, can join Trombetti's database of Scottsdale singles for free - but no active search is included. If you don't happen to be compatible with what a paying client is looking for, you may never be introduced to anyone.
Cost & Contract Details
Matchmaking services start around $7,500 and range over $250,000. The contract length, number of matches, etc. vary by client.
What To Expect
As Trombetti said in an interview,
I find professional, good-looking, upscale individuals, so the only thing left for you to figure out is if there's a spark.
Finding that chemistry starts with a $350 consultation (or $550 if it's face-to-face instead of video). Membership packages are customized, so a large part of the consultation is spent discussing your matching criteria, relationship history, dating obstacles, etc.
Just don't bring a list of "perfect partner" criteria - Trombetti isn't a fan of them! As she explained to a news outlet, making a list and sticking with your "type" is a big dating mistake that can be very limiting.
She does, however, allow you to approve the matches she selects from her database for you to meet. After each date, you can discuss how things went from your perspective. Trombetti provides support throughout the process, including dating and relationship coaching.
Founded In
2011
Further Reading
SPIES, Roseann Higgins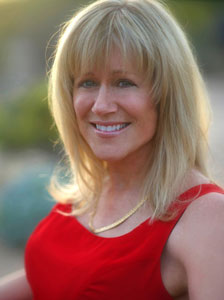 Before launching "Single Professional Introductions for the Especially Selective," Roseann Higgins served in the Navy for 16 years, holding a top security clearance and working as a Navy counselor. Her time traveling overseas, coupled with her background in headhunting, laid the groundwork for her matchmaking career.
Clientele
SPIES is headquartered in Arizona but their reach extends beyond Scottsdale and Phoenix. Higgins works with men across the United States, matching them with some of the 70,000+ women in her national database of singles.
Cost & Contract Details
SPIES matchmaking services for men start around $6,000 for a contract that spans 1 year. Woman can submit a profile for potential inclusion in her dating pool at no cost, however keep in mind you may never meet any of her paying clients that way.
What to Expect
If you're interested in working with this Scottsdale matchmaker, the first step is a "discovery" consultation, which costs a few hundred dollars. Topics you'll discuss include what type of women you consider relationship material, your lifestyle, interests and goals, etc.
If Higgins and her team decide to bring you on as a client (and you think SPIES is a good fit) you'll sign the contract and they'll dive into their database.
You'll review profiles of potential matches, including photos, and decide who you'd like to meet. After the first introduction, you'll have an opportunity to discuss the quality of the match and how the date went.
SPIES also hosts events for members, which is another way to meet new people.
Founded In
1994
Before launching her elite matchmaking company, Barbie Adler worked in the executive recruitment industry. She and her matchmaking team are based in Chicago, but they work with men in select cities around the US - including Scottsdale.
Clientele
Adler generally works with men as paying clients, while women are usually added to her national singles database for potential matching. Women who want a proactive search done on their behalf can also purchase matchmaking services.
Cost & Contract Details
Selective Search clients typically sign a contract for a year's worth of service. The Basic package starts at $25,000, and you'll meet up to 10 Scottsdale singles.
If you want to date outside of Scottsdale, the Elite package includes up to 5 cities in the search. It also includes up to 10 matches, and the price starts at $50,000.
For singles under 35, there is a Young Executive membership that can last for either 6 months or a year. It starts at $15,000 and includes up to 6 introductions.
What To Expect
Adler's team has a "Meet Your Future®" matchmaking process that has multiple steps. Prospective clients start with a 2-hour interview, and the information discussed during that time is then used in the "Benchmarks" phase.
That's where the scope of your search is defined, taking into account your ideal partner criteria and other dating parameters. You'll be presented with profiles of compatible singles pulled from the Selective Search database. When an approved match also wants to meet you, it counts as an introduction and contact information is exchanged.
Founded In
2000
Further Reading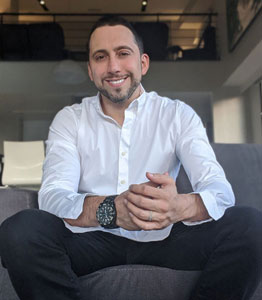 Looking for a matchmaker with direct access to the largest pool of eligible Scottsdale singles there is? Using a powerful blend of intuition, technology and data analysis, VIDA's elite matchmakers select relationship-worthy matches who check all your boxes.
VIDA's reach extends far beyond a limited internal rolodex, so you don't have to cross your fingers and hope your ideal partner signs up with the same service you did!
Clientele
VIDA works with successful, accomplished men and women dating in Scottsdale and beyond. The service helps singles all over the world, so it's the perfect option if you only spend part of your time in Arizona.
Cost & Contract Details
Unlike most other professional matchmaking services, VIDA Select doesn't require clients to commit to a long-term contract. You'll find a wide range of monthly package options, all paid as-you-go.
There are three levels of matchmaking service to choose from.
Basic matchmaking packages start at just $995 a month. Premium package options start at $1595 a month, and Elite packages start at $2395 a month. Pricing is highly correlated with the number of hours each month needed to find highly compatible matches, given your criteria, number of cities, etc.
What To Expect
VIDA's matchmaking process starts with seeing if you qualify for the service. Next, you'll schedule a complimentary consultation to see which monthly package is the best fit for you.
When it comes to matching, you don't have to worry about lackluster blind dates. You can pre-approve each potential match based on a profile and photos, and they're excited to meet you!
And because the service is monthly, you can stop to focus on dating one of your matches and resume your search at any time. And if it turns out VIDA isn't quite the right fit, simply don't continue your service the next month. With no long-term contract in play, you're free to date on your terms.
78% of VIDA clients begin a relationship within 3 ½ months, so why not get started right now? Click here to learn more!
Founded In
2009
All product and company names are trademarks™ or registered® trademarks of their respective holders. Use of them does not imply any affiliation with or endorsement by them.
Why Choose VIDA Select?

Since 2009, thousands of clients have discovered true love thanks to VIDA Select's fresh, modern approach to matchmaking – which has finally thrown blind dates and long-term contracts out the window. This isn't your grandmother's matchmaking!
Instead of working with a single matchmaker using a small rolodex of potential partners, VIDA Select's matchmaking team taps into the world's largest database of available singles. We'll quickly identify the matches who check all of your boxes so you can finally experience true chemistry. Are you ready to become our next success story? Schedule your complimentary consultation now by clicking the button below!
Get Started Now