I hope you enjoy reading the blog post.
If you want to chat now about your matchmaking search, click here.
Seattle Matchmakers Quick Start Guide [Top 5 List + Cost]
If you're tired of experiencing the "Seattle Freeze" firsthand, looking for Seattle matchmakers is a logical move. Meeting new people can be difficult, and finding someone you'd consider granting soulmate status is even harder.
A matchmaking service does all the hard work for you by introducing you to highly screened, compatible Seattle singles. But choosing which one to hire is a big decision.
Let us help you make it! Our team of matchmaking experts compiled this comprehensive guide to help Seattle singles connect with the best matchmaking service for them. With our experience in the industry spanning well over a decade, we're familiar with all the major players and the smaller independents.
We've written over 200 matchmaking service reviews, incorporating our in-depth knowledge of the industry and our first-hand understanding of what clients value most.
These 5 Seattle matchmakers should definitely make your shortlist!
Although the bulk of their clientele is in Seattle and Bellevue, Simply Matchmaking also works with a network of professional matchmakers across the Pacific Northwest and beyond.
Clientele
Men & women ages 21-80.
Cost
It varies for each client, but generally around $2,500-$5,000+ for a year's worth of unlimited matches.
What To Expect
Potential clients sit down with a matchmaker for a "discovery session." During this chat, you'll describe your background, life, relationship goals, perfect match, etc. You'll then be matched with other clients in the Simply Matchmaking database who seem compatible.
Founded In
2013
Further Reading
This former stockbroker turned professional matchmaker focuses on finding love for busy corporate execs.
But Monique Le goes beyond just matchmaking. She also provides "relationship advisory" services for couples in "failing" relationships.
Clientele
The majority of Seattle Love Broker's paying clients are men.
Cost
Women can pay a one-time $25 fee to submit an application to be considered for the database. Basic matchmaking services for women start at $5,000.
Matchmaking prices for men vary based on the length of the contract, what you're looking for in a relationship, and how difficult they feel it will be to find your ideal partner. Depending on your circumstances, you can likely expect to pay around $15,000 for a 1-year contract.
What To Expect
Both men and women must meet one-on-one with a matchmaker and fill out a relationship questionnaire. Seattle Love Broker is an elite 'boutique' matchmaker, meaning Le won't take just anyone on as a client.
Founded In
2014
Perhaps two of the most well-known "millionaire matchmakers," this San Francisco-based luxury matchmaking duo also operates in Seattle.
Clientele
Both men and women can become paying clients.
Cost
$30,000+ for a local search (+$5,000 for each additional city), $45,000+ for a national search, and $150,000-$300,000+ for a global search.
What To Expect
Each membership package can last anywhere from 1 to 3 years, and include 12 months of "hold" time. Typically clients receive 8-13 introductions, with the actual number negotiated in the contract.
The most expensive package includes a consultation with Amber Kelleher-Andrews, and your dedicated matchmaker only works with a small number of clients at a time.
Founded In
1986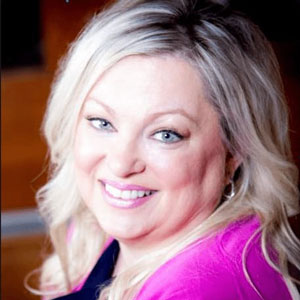 Headquartered on the east coast, elite matchmaker Susan Trombetti has a strong presence on the west coast as well. She has an affiliated matchmaking team in Seattle.
Clientele
Predominantly men in their 30s+ who want to find a serious relationship.
Cost
The initial consultation costs $350/Skype, $550/in person.
As with many of the Seattle matchmakers on this list, membership prices vary depending on what each client wants. Trombetti's matchmaking services start around $7,500 and range north of $125,000.
Factors that increase cost include the amount of personalized service you'd like, and if you need any dating tips or coaching. Men 32 and younger who are interested in meeting other single professionals can purchase an "Exclusive Introductions" membership for $3,500.
What To Expect
Your matches are pulled from the pool of Seattle singles in the Exclusive Matchmaking rolodex.
Your matchmaker also offers date coaching and advice if she feels like you need to improve in any particular area. After each date, you'll provide feedback on how it went to your matchmaker, and receive feedback as well.
Founded In
2011
Further Reading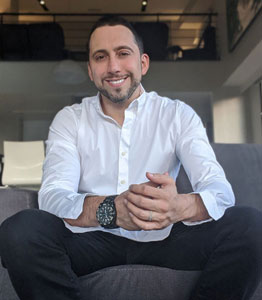 VIDA Select's professional matchmaking services are both affordable and flexible.
There are no risky, lengthy contracts. Clients pay by the month, and have the freedom to pause and restart their service as needed.
Clientele
Men and women, typically in their late 20s to early 60s.
Cost
VIDA Select offers 3 levels of matchmaking services: Basic, Premium and Elite. Package cost highly reflects the number of hours VIDA's matchmaking team should devote to your search each month.
Factors to consider when choosing which option is right for you include the complexity of your matching criteria and how many cities you'd like to match in.
Basic matchmaking packages start at $1095. Premium packages start at just $1695, and Elite options begin at $2595. All packages are paid by the month. Clients, on average, meet someone special in just 3 months!
What To Expect
VIDA is a full-service matchmaker, meaning the dates can be arranged for you. You approve all your matches after viewing a full profile, including photos. Your matchmaker will search for singles in Seattle, or any other city where you may be staying.
Finding your soulmate could be just a quick, totally free phone call away!
Click here to schedule a confidential consultation with one of our elite matchmakers today.
Founded In
2009
All product and company names are trademarks™ or registered® trademarks of their respective holders. Use of them does not imply any affiliation with or endorsement by them.
Why Choose VIDA Select?

Since 2009, thousands of clients have discovered true love thanks to VIDA Select's fresh, modern approach to matchmaking – which has finally thrown blind dates and long-term contracts out the window. This isn't your grandmother's matchmaking!
Instead of working with a single matchmaker using a small rolodex of potential partners, VIDA Select's matchmaking team taps into the world's largest database of available singles. We'll quickly identify the matches who check all of your boxes so you can finally experience true chemistry. Are you ready to become our next success story? Schedule your complimentary consultation now by clicking the button below!
Get Started Now