I hope you enjoy reading the blog post.
If you want my team to just do your online dating for you, click here.
Seeking Dating Profile Tips [Attract More Sugar Babies!]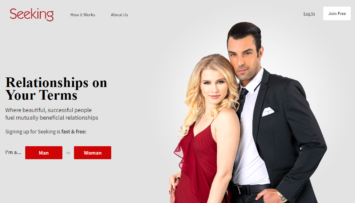 So you've decided to give Seeking (formally known as Seeking Arrangement) a go? These Seeking dating profile tips will help you attract the sugar babies you want to meet most.
But first, is this sugar dating website right for you in the first place?
Well, answer these questions honestly:
Are you looking for something serious?
Do you earn less than six figures?
If you answered "Yes" to either of these questions, you may want to use Match.com instead (and check out these Match Profile Tips!)
Now, it's true you don't technically have to be rich to join a site like Seeking, but it's gonna be a better fit for you if you are.
You may be thinking, "Hey, well, I'm just gonna get in and get out before she even realizes there's no gold to be dug up around here. You know, the good ole' test drive trick."
Sure, plenty of guys do that, but for every guy that does, there's another that gets talked or duped into spending more money on her than his financial advisor would deem wise.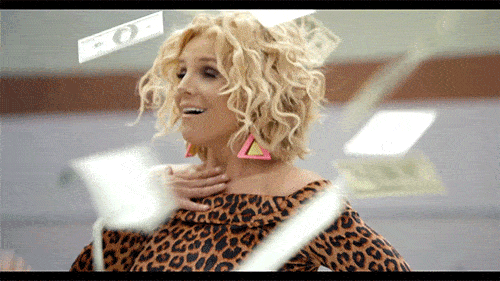 Perhaps you think you're going out for "drinks", but when she gets a hold of the menu, you realize she's having a four-course meal. Or maybe after a couple drinks, she insists on bouncing to another place she knows, and then once there, surprises you by telling the waiter you'd like the $300 bottle of champagne. Get the drift?
These women are going to expect you to spend money on them.
This article is going to break down a few of the dos and don'ts of Seeking, from writing your profile to choosing your photos.
Now let's get to it…
Look Good In Her Search Results
First off, you need to be aware of how Sugar Babies are going to see you in their search results. Anyone who says first impressions don't matter is lying.
Take this search result for example …

For starters, you really think women think you trying to 'show off' your abs in your primary photo is attractive? "Hey ladies, have you seen the gun show?" Come on.
And there's nothing great about "Generous Great Guy" as your headline. Showing an extreme lack of thought and creativity is definitely not gonna help you get the best deal possible on this site. Even Sugar Babies don't want to be bored to tears on their dates. Remember, they have options... they are bombarded with messages and offers on this site.
You need to come up with something cleverer than this. You need to show that you're more than just a pretty face (or six pack abs).
Take this for example …
Though it may not be nominated for the headlines hall of fame anytime soon, this one is much better than the last one.
Sorry stereotype haters, but what Sugar Baby doesn't want to be working on her tan while "laying back in South Beach"?
And, of course, the photo is infinitely better. It shows a well-dressed, handsome older guy standing in front of an awesome view.
Make Yourself Look Discerning - Not Dense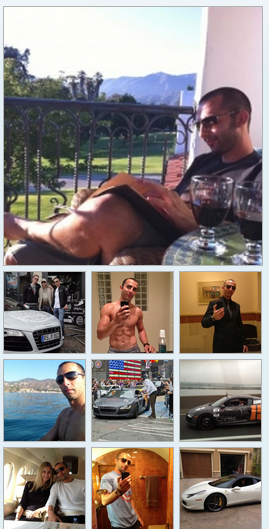 Don't take pictures of your abs in the mirror. It's just lame, and screams "hey everybody, come see how good I look!" Talk about a sign of self-esteem issues. If you want women to see your abs, have a friend take a candid-looking action shot of you playing some kind of sport, or at the beach.
And as far as selfies go, unless you're doing something like skydiving, don't use them. If you've got the money to be on a sugar daddy site, you should be able to afford to pay someone to take some legit photos of you. Hire a professional photographer.
Take this guy, for example:
This guy has mastered understatement.
He's got one picture that's of himself, and it's done professionally. He looks a bit unhappy in it, which could be slightly disconcerting to women who are often worried about their personal safety when it comes to meeting men online, but it still beats what 90% of the other guys are putting out there.
The other photos all offer a peek into the lifestyle he could offer – in this case, adventure.
Don't be the guy who only takes mirror selfies and likes cars. Be the guy who goes out and does things. He lives the lifestyle the other guy was desperately trying to portray, and he does it in a pretty tasteful way.
Well done.
Paint An Honest, Attractive Picture Of Yourself
It's just as important to know how to describe yourself. On most sugar dating sites, you only get a questionnaire to do that, so the way you fill it out is really important. You have to make it seem real and give women a way to connect with you.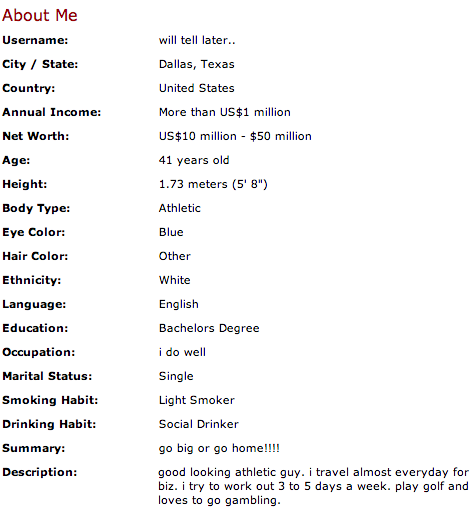 Unlike this guy – whether it's true or not, it does absolutely nothing to inspire a woman's confidence. It all just seems so fake.
His occupation is "i do well," which is obviously not an occupation at all, and he also forgot the basic rules of capitalization and punctuation that most of us learned in elementary school. Meanwhile, he claims that he makes more than a mil a year and is worth 50 mil. Riiiight.
In a woman's head, this kind of thing is going to throw a huge red flag.
Even his personal description is extremely flat and unfeeling. It offers pretty much nothing for women to connect with at all.
It's important to make your "About Me" section as personal as you can and you need to remember to be specific to you.
Granted, his presentation is a little rough. But as far as actual information goes, at least Mr. Carz's profile won't immediately make her call B.S. on it.
He's realistic and specific – he's not a millionaire, but he's got some money. And he knows what to do with it – he invests on the side.
His description of his occupation is also way better than the last one we saw. It's not just "health care", but goes on to say he consults in hyperbaric wound treatment. It's so specific that it doesn't seem like something that could just be made up on the fly. This seems like an actual person, and that's something women can latch on to, not some imaginary playboy fantasy.
The problem with his profile text (aka. "Description") is that it's all "me, me, me" (or "I, I, I"). No one cares that much about you. To the women, he offers no experience, no excitement, and really no emotion whatsoever unless they go out of their way to imagine racing cars with him.
If you want to capture a woman's attention and imagination, you need to paint a picture of the amazing time she'll experience with you.
Show You're A Man Who Knows What He Wants
Lastly, you need to be able to communicate what kind of match you're looking for on the site.
This is where you need to be specific, but you need to communicate that in a way that doesn't make women turn around right away.
So don't do this …
This text tells her next to nothing about what he's looking for. It just communicates that he's looking for someone with whom he could have an intimate relationship and possibly serve as their mentor, to help them with their own goals in life.
If he'd have written it more like that, it would be slightly better, but he'd be much better off if he could paint a fuller, more descriptive picture of what he's looking for. One that a woman could close her eyes and imagine.
Let's take a look at another example ...
Being specific is generally good and there's nothing wrong with being a bit direct on this site, but he probably takes it too far with the "fun a few nights a week to [...] relieve all my stress" and "she must love sex ( bi sexual is a plus not a must )". Remember this: even prostitutes don't like to 'feel' like prostitutes. And most of the women on this site aren't prostitutes.
Another big problem with this profile is that it's chock-full of spelling mistakes that will make any reasonably educated woman cringe. "extreamly good... pearly whit... genterlman threw and threw." He desperately needs to discover spell check is a thing that exists.
The only area he does decent in is creating a bit of experience in his profile (i.e. "the touch of a bad boy that will drive you crazy... you will laugh so hard with me when you wake up in the morning you will have to pinch yourself to make sure you're not dreaming..."). That part is not half bad. The rest of it, though, could use some serious work.
Here's an example of a better "Arrangement I am Seeking" section …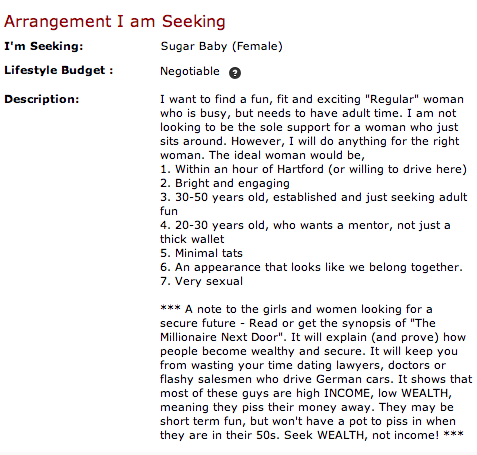 Although the text is still far from ideal, she could probably connect with this guy more than the others.
He knows what he wants and has a strict criteria that suits him and makes him sound like a refined gentleman. He's not just looking for a sex toy. He's looking for someone he can spend time with, and that comes across.
Meet More Women On Seeking
Don't post a bunch of shirtless pics, because it makes you look like an insecure teenager. Don't give info that gives delusions of grandeur, either. Even if you have Mark Zuckerberg's money, you still need to make yourself look like a regular guy, not someone's fantasy of a rich person.
Don't fret too much about making "the perfect" sugar daddy profile.
Guys who look like they're trying too hard may have a hard time on this site. On the other hand, you're going to have to do at least a decent job for women to get the feeling that you're a real, assured man. And if you can write your profile in a way that women can connect with it emotionally, you're going to have a huge leg up on the competition.
If you need any help along the way, we're here to assist you with your Seeking profile.
Want us to do your online dating for you?

Hey, I'm Ally, VIDA Select's Director of Matchmaking.
We take all the frustration, hard work and hassle out of modern dating!
Imagine your very own Dream Team of highly skilled dating experts searching for the very best local matches, sparking their interest, and arranging all the dates for you.
Wouldn't it be nice to finally stop swiping and start dating higher quality matches so you can meet someone special?
We've helped thousands of singles just like you since 2009, and we're ready to make you our next success story!
What are you waiting for? Take the next step now…
See If You Qualify