I hope you enjoy reading the blog post.
If you want to chat now about your matchmaking search, click here.
Selective Search Reviews (Real User Reviews, Cost & More!)
What do you get when you cross Cupid with a corporate headhunter? Barbie Adler's Selective Search®dating service.
A former executive recruiter, Barbie Adler says she applies her Fortune 500 executive recruiting strategies to the Selective Search matchmaking process.
But rehoming a CEO is one thing - finding your soulmate is quite another. So can Adler's approach get results for you?
From the smallest boutiques to the industry's biggest players, we've reviewed over 200 matchmaking services. Our insight comes from 14+ years of matchmaking experience, comprehensive research, real client reviews, and a deep understanding of the matchmaking landscape.
These Selective Search reviews have everything you need to know to decide if what works in the business world will work in your love life.
Select Search Reviews Table of Contents
Getting Started With Selective Search
Founded by Barbie Adler in 2000, Selective Search is a Chicago-based nationwide matchmaking service. 70% of paying clients are male, and the company only works with 500 clients around the country at any given time.
Although they are headquartered in Chicago, there are affiliated matchmakers in 20+ cities all over the country. Selective Search locations include, but are not limited to: Austin, Boston, Dallas, Houston, Los Angeles, Miami, New York, San Diego, San Francisco, Tampa, and Washington DC.
Most of the 250,000+ singles in their database are located in North America, with a handful of international ones in cities like Hong Kong and Sydney.
How To Join Selective Search
Become a client.
Signing up as a client with Selective Search involves what Adler refers to as the "Meet Your Future Process." It begins with a 2-hour interview and also includes answering around 15 pages of questions.
During the interview, the prospective client's relationship goals and ideal partner criteria are identified and compiled into a document called "The Benchmarks." Matchmakers then search their database of eligible singles, or "candidates," for a suitable match.
Become a candidate.
Candidates (also called "affiliates") don't pay to be listed in the database. But they must pass the same 2-hour screening process the clients undergo.
There is no guarantee of candidates ever being considered for matching with paying clients. So you may create a profile for the database but never actually meet anyone.
Selective Search conducts background and social media checks on every candidate, and they are recruited primarily through Selective Search's extensive advertising.
This luxury matchmaking firm frequently purchases ad space in Ivy League alumni publications, Fortune, Forbes, and inflight magazines. Candidates are also recruited at various events and can sign up via their website.
How Much Does Selective Search Cost?
Selective Search's matchmaking packages start at $25,000 for introductory packages. Basic matchmaking packages start around $50,000 and can cost more than $250,000.
Factors affecting cost include how many introductions you want, how many cities you want included in your search, if you want to cast a national net, and other considerations.
As Adler shared in an interview with Entrepreneur, her clients "realize that love is what matters most."
Selective Search doesn't offer a money-back guarantee. But they do promise they will thoroughly screen each introduction. In other words, you'll only be presented with matches who meet the full criteria identified in the Benchmark document.
How The Selective Search Matchmaking Process Unfolds
As a client, you'll receive an unlimited number of "presentations." Each one is a detailed description of a potential match.
Your presentations will be pulled from the candidate database of around 250,000 singles based on your ideal partner criteria. Selective Search also has a nationwide network of "Scouts" that recruit potential matches on your behalf.
The presentation includes a bio with information about her personality, plus any notes taken by the matchmaking team during her screening process. You'll also get to see her photograph.
If you're interested, Selective Search presents your information to the potential match. If the interest is mutual, phone numbers are exchanged.
You're asked to call your match within 48 hours to set up the date. This automatically counts as one of your "introductions," whether or not you in meet in person. It's up to you to make contact with your match.
After your date, you can give your feedback on the quality of the match to your matchmaker so that any adjustments to the search process can be made.
Selective Search Reviews: What People Are Saying
Selective Search has a 3-star rating with Consumer Affairs.
This client initially gave the executive matchmaking service a one-star review after having 6 dates that went nowhere. But then he changed his mind and updated his rating to 5 stars:
This woman was happy with the man she was matched with via the service:
Negative feedback included the quality of the women not living up to the sales pitch:
The Selective Search BBB rating is A+, and they are an accredited member. The reviews are almost all positive, resulting in a 4.8/5 rating.
Clients like these two were happy with the matchmakers and the quality of the matches they received:
On Yelp, Selective Search has garnered a 3 1/2-star rating.
Many of the positive Yelp Selective Search reviews appeared to be from women like these two who were happy with the quality of the matches they met:
Of the handful of negative reviews, one was from a woman who had this to say about the men she met:
The 150+ not currently recommended reviews are mostly positive, with a couple 1-star ratings as well.
Is Selective Search The Right Matchmaking Service For You?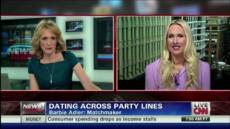 Selective Search has received quite a bit of positive press, including a write up in Forbes. Adler is also considered a millionaire matchmaker, as her firm was named one of the 4 best matchmaking agencies for the ultra-wealthy in Fortune.
There is one difference between Selective Search and some of the other executive matchmaking services out there. It has to do with "hold" time.
Many companies allow you to pause your contract - some for up to 13 months - while you explore a promising relationship, take an international business assignment, travel, etc.
While Selective Search does offer a "defined hold period," the amount of time needs to be negotiated into your contract up front.
The hold time cannot exceed the amount of time defined in your contract, and it needs to be used in 30-day increments. While that's enough flexibility for some, others might not feel comfortable guessing how much hold time they might possibly need within the year-long contract.
That said, this elite dating service has a solid reputation as one of the best matchmaking companies out there.
You'll find plenty of Selective Search success stories, and you could even be one of them.
But what if you could get the same high-quality service with even faster results - and without the high price tag?
Introducing: A More Modern Alternative At A Fraction Of The Cost
At VIDA Select, you'll have a team of expert matchmakers working hard to find the woman of your dreams.
On average, it only takes 12 first dates for our clients to find that "spark" with someone. And it's usually within the first 3 months!
VIDA's matchmakers access the most extensive database of high-quality singles in the world. So your search doesn't have to be limited to just a few locations or a list of "affiliated" women in your home town.
Our expert matchmakers put you in control of the entire process, from deciding where to search for your ideal partner to how many dates you want to go on.
Whether it's a handful of dates a week, or just one or two high quality introductions a month, our matchmakers make it happen.
With VIDA, you're getting the same elite matchmaking service, but at a fraction of the Selective Search cost.
You won't find any lengthy, expensive contracts here. You only commit to one month at a time, which means there's no risk of paying for time you don't actually need if you meet someone right away.
It all starts with a short, complimentary, casual phone call with one of our expert matchmakers.
Click here to get started now!
All product and company names are trademarks™ or registered® trademarks of their respective holders. Use of them does not imply any affiliation with or endorsement by them.
Why Choose VIDA Select?

Since 2009, thousands of clients have discovered true love thanks to VIDA Select's fresh, modern approach to matchmaking – which has finally thrown blind dates and long-term contracts out the window. This isn't your grandmother's matchmaking!
Instead of working with a single matchmaker using a small rolodex of potential partners, VIDA Select's matchmaking team taps into the world's largest database of available singles. We'll quickly identify the matches who check all of your boxes so you can finally experience true chemistry. Are you ready to become our next success story? Schedule your complimentary consultation now by clicking the button below!
Get Started Now