I hope you enjoy reading the blog post.
If you want my team to just do your online dating for you, click here.
16 Sexy Usernames For Guys [Attract More Matches!]
Choosing your POF username is the first step in the sign up process - and it's the beginning of the end for a lot of guys.
Your username is front & center in her search results, her inbox, and on your profile. That's three chances to either impress her or make her cringe:
Guys with sexy usernames get replies to their messages… and guys with names like "HardenThicke84" are probably spending yet another Friday night alone.
In this short article, not only will you get 16 examples of sexy usernames for POF, you'll also learn why they appeal to women - so you can come up with a sexy username that's 100% you.
The Science Of Sexy Usernames
When it comes to attracting women, some personality traits are universally irresistible thanks to biology. You've no doubt heard of natural selection - AKA Darwin's survival of the fittest theory.
In a nutshell, women are biologically predisposed to want certain traits in a mate, and that's just what good online dating usernames capitalize on. Here are some examples: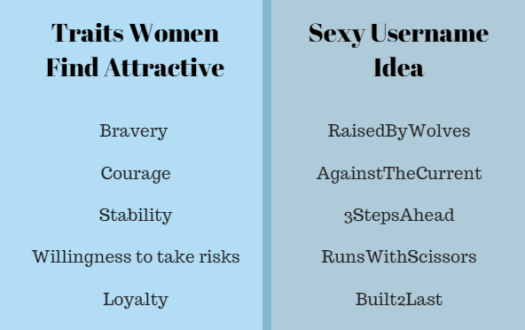 According to researchers, "likeability springs from subconscious initial impressions." Your username is unmissable on POF, so it needs to make a good first impression. That's why staying far, far away from words with negative connotations is crucial.
Negative words and ideas are associated with inferiority, so they instantly tarnish your image. Take this real-world example:

She's not going to wonder why this guy is lonely, and what she can do to fix it. She's going to take a hard pass and move on to someone people actually want to spend time with.
Instantly Intrigue Her
Will having a sexy username guarantee you dates on POF? No, probably not. But it will entice her to click on your profile or respond to your message, and that's what leads to dates.
A username like one of these practically guarantees she'll want to learn more about you:
Compare the intriguing username examples above to the ones these guys went with: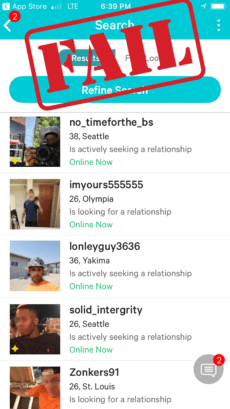 See the difference?
They all committed some cardinal username sins, namely:
Telling her what you don't want. She doesn't know you, so she doesn't care.
Radiating desperation. Your username should make her want to pursue you, not declare your undying devotion to her.
Implying you need her to be happy. She doesn't want to fill a void in your life, she wants to be with someone who's already got a great life going.
Misspelling words, and other grammar errors. Small details matter. If you can't even spell "integrity", what are the chances you have it?
Sounding crazy. Most women have their fair share of bad online datings stories, so don't hand her a reason to assume you'd be one of them.
Be The Total Package
On a site where you can sort your matches by whether or not they own a car, having a solid career is an attractive prospect to most women. Why not allude to yours in your username? For instance:
Here is a 4-step process you can use to generate a list of good usernames for dating sites that are based on your job:
1. Jot down a few words associated with your career. Don't think too hard, just let the ideas flow. If you work in IT, your list might look something like this: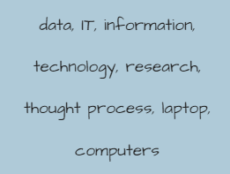 2. Write words associated with your hobbies, like this:
3. Finally, look over those two lists and write down any associated words that pop into your head. When you're making your own lists, the more words you jot down, the more you'll have to work with. You can also use resources like Thesaurus.com to find words that sound interesting and intriguing: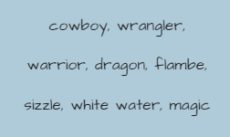 4. Start pairing words to make intriguing combinations, like "DataWrangler" or "TechViking." Boom - sexy username that's 100% you.
The Easiest Way Meet Attractive Women On POF
You've just gotten 16 dating site username ideas - but that's just the tip of the POF iceberg.
Once you've intrigued her with your sexy username, you've got to keep building the attraction with strong photos, an intriguing profile, and messages that make her want to get to know you better. It's exactly like it sounds - a lot of work.
Or, you could skip all that and let the experts at VIDA handle it for you. If you're serious about meeting your ideal partner, then it's time to bring in the big guns.
Our team of professional writers will not only write an irresistible profile for you, we'll also use a data-driven process to determine your most attractive photos. And we'll handle all the back-and-forth messaging with the high-quality women you've been looking for!
Click here to get started today.
Want us to do your online dating for you?

Hey, I'm Ally, VIDA Select's Director of Matchmaking.
We take all the frustration, hard work and hassle out of modern dating!
Imagine your very own Dream Team of highly skilled dating experts searching for the very best local matches, sparking their interest, and arranging all the dates for you.
Wouldn't it be nice to finally stop swiping and start dating higher quality matches so you can meet someone special?
We've helped thousands of singles just like you since 2009, and we're ready to make you our next success story!
What are you waiting for? Take the next step now…
See If You Qualify