I hope you enjoy reading the blog post.
If you want to chat now about your matchmaking search, click here.
Best South Dakota Matchmakers: 2 Services Worth Considering!
South Dakota matchmakers are a great way to meet new people, especially when you're too busy for dating apps. Meeting hand-selected, pre-screened matches sounds like a dream come true - but which services actually live up to all their hype?
From the smallest independents to the largest players, we've reviewed over 200 matchmaking services. Our insight comes from 14+ years of first-hand industry experience, and our reviews are all built on comprehensive research, real customer reviews, and a deep understanding of the matchmaking landscape.
There are quite a few matchmaking companies offering services to singles in South Dakota, but these are the 2 you should consider first!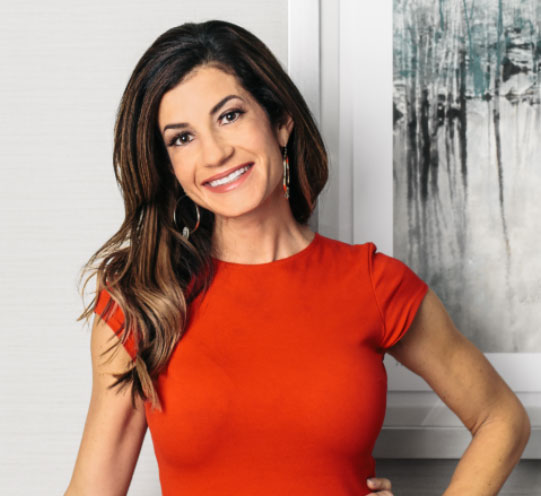 Midwest Matchmaking is headquartered in Omaha, Nebraska but has an office in Sioux Falls. They provide services for singles within a 2-hour radius, including Vermillion and Yankton.
Founder Courtney Quinlan launched her service under the name "Omaha Love." She rebranded in 2018 after expanding her reach throughout the Midwest.
Clientele
Midwest Matchmaking typically works with professionals who are 25+ and looking for a serious relationship or marriage. As Quinlan explained in an interview, "Most of our clients seek out our services because they are busy and selective."
Cost & Contract
Potential clients can sign up as a passive member or pay for a private membership.
While a passive membership is free, it only includes having your profile in the Midwest Matchmaking database.
This is not the same thing as having a South Dakota matchmaker actively searching for singles on your behalf. Quinlan's team will only contact you if you appear to be a good fit for a client with a private membership.
Private memberships are offered at several levels, and the contract lengths vary. Like many services, Quinlan doesn't mention her pricing online but you can expect costs to start somewhere between $1,800 and $3,600 for a 6- to 12-month membership.
What To Expect
If you're interested in learning more about an active membership, the first step is filling out an online profile. You'll then be contacted to schedule an initial consultation. This can be either virtual or in-person.
During that session, you'll learn about the membership levels and what services are included at each price point.
Options range from having the ability to search Midwest Matchmaking's database for your own matches to having your profile kept private from other paying members searching the database and having Quinlan as your personal matchmaker.
At the most expensive service level, Quinlan and her team will scout for matches outside of their database.
When two people are interested in meeting each other, the team schedules the date for you. They generally recommend meeting for coffee or drinks, or can set up a video date for you. Midwest Matchmaking also hosts singles events for members, including speed dating and mixers.
Quinlan offers dating coaching as well.
Year Founded
2009
Further Reading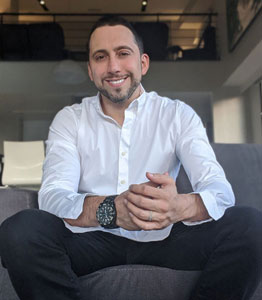 Whether you're single in Sioux Falls, Rapid City, Aberdeen or elsewhere in the state, VIDA Select can help find your perfect match.
That's because VIDA's matchmakers aren't limited to an internal database - they have direct access to the largest pool of South Dakota singles there is!
Clientele
Successful professionals ranging in age from 20s to 60s+ who are looking for an efficient way to meet high-quality matches.
Cost & Contract
All of VIDA Select's matchmaking services are paid by the month, so you won't have to sign a long-term contract. You can start, pause and stop as needed, with no lengthy commitment required.
Services are offered at 3 different levels: Basic, Premium and Elite. Basic packages begin at $1095/month, and Premium options start at $1695/month. Elite packages begin at only $2595/month.
The cost of each package highly reflects the number of hours that will be devoted to your search for highly compatible singles each month. On average, clients typically meet someone special in just 3 months of service!
What To Expect
You get started by going through a quick screening process to make sure VIDA Select is the right SD matchmaking service for you.
The next step is a free phone consultation where you'll learn more about the service. You'll also decide which monthly package is the best fit, taking into account factors like your search parameters and ideal partner criteria.
Then it's time to meet your matchmaker! She'll be with you throughout the entire process, but the first step is an in-depth interview to get to know you. Hobbies, lifestyle, match preferences… everything she needs to make high-quality matches will be covered in this call.
Based on everything covered in the interview, your matchmaker will get to work selecting compatible singles. You'll be presented with a full profile, including photos, of each potential match. And because you can accept or pass on each one, you can say goodbye to disappointing dates!
VIDA Select also offers dating coaching, personal styling, professional photography, and more.
Year Founded
2009
What To Look For In Reviews Of South Dakota Matchmakers
You've just read about 2 of the best matchmakers in South Dakota - but perhaps you've got a few more services on your "maybe" list.
A little due diligence goes a long way, because VIDA Select's pay-by-the-month structure is somewhat rare in the industry. It's far more common for matchmaking services to require long-term contracts, often lasting 6 months, a year or even longer.
Also common: Paying up front for the entire contract length. That means making the right hiring decision is pretty crucial.
Checking out matchmaking service reviews is a smart place to start, but too many people just focus on the overall rating or grade. That's a helpful categorization, but why stop there when reviews often contain much more valuable intel?
Reviews can highlight potential red flags that you'll want to ask about during your initial consultation, before you've executed a binding long-term contract.
For instance, take this review of a national service not mentioned in this article that offers matchmaking services in South Dakota:

2 Key Takeaways
Clearly the reviewer is upset, so it's always good to take online reviews - especially the negative ones - with a giant grain of salt. But that being said, there are two valuable nuggets in it.
#1: If you meet with this South Dakota matchmaker, you'll likely want to mentally prepare yourself for an aggressive sales pitch. Forewarned is forearmed!
#2: While it's not unusual for a matchmaking service to charge the entire fee up front, that does mean you're paying before you've gotten the chance to see what the actual customer experience is like. And if you're paying via bank transfer or cashier's check, you have very little recourse if you end up unhappy down the road.
You may feel there's less risk if you opt for a pay-as-you-go service, like VIDA Select. Then, if it's not a good fit, you simply don't proceed with another month.
As you're going through reviews, use what you find to formulate a list of questions you can ask during the initial consultation.
Here are 9 insightful ones to get you pointed in the right direction!
Now that you know what to look for in reviews and some useful questions to ask during your initial consultation, why not see if VIDA Select is the right matchmaker for you? It's easy to get started, just click here!
All product and company names are trademarks™ or registered® trademarks of their respective holders. Use of them does not imply any affiliation with or endorsement by them.
Why Choose VIDA Select?

Since 2009, thousands of clients have discovered true love thanks to VIDA Select's fresh, modern approach to matchmaking – which has finally thrown blind dates and long-term contracts out the window. This isn't your grandmother's matchmaking!
Instead of working with a single matchmaker using a small rolodex of potential partners, VIDA Select's matchmaking team taps into the world's largest database of available singles. We'll quickly identify the matches who check all of your boxes so you can finally experience true chemistry. Are you ready to become our next success story? Schedule your complimentary consultation now by clicking the button below!
Get Started Now