I hope you enjoy reading the blog post.
If you want to chat now about your matchmaking search, click here.
SuccessMatch Reviews: Best Swiss Matchmaking Service?
Curious if Switzerland matchmaker Trea Tijmens has what it takes to find your perfect partner? This SuccessMatch review is a great place to start.
Our team of experts has evaluated over 200 matchmaking services, exploring their methodologies, client reviews, success rates, and costs. Backed by over 14 years of first-hand experience in the industry, our reviews are founded on extensive research and a deep understanding of the matchmaking landscape.
In this SuccessMatch review, you'll learn about how the company founder got her start, the matchmaking process, how much it costs, and more!
SuccessMatch Review Table of Contents:
Jump straight to what you're most curious about, or start at the top!
Meet SuccessMatch Founder Trea Tijmens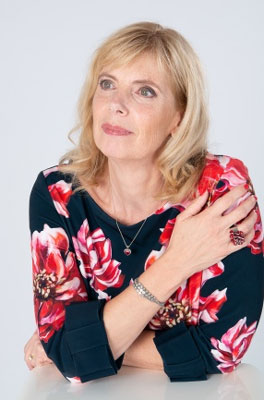 With a background as a corporate headhunter, Trea Tijmens noticed that many high-level executives seemed to devote most of their time to their careers, leaving little room to find meaningful relationships.
She described it this way in an interview, "I knew that a lot of international professional types were single."
Recognizing the need for a service to help successful singles find love, Tijmens realized she could leverage her skills to bridge the gap between these accomplished professionals and their potential life partners.
In 2005, she took the leap and founded SuccessMatch, headquartered in Geneva.
"One of the reasons clients choose SuccessMatch is because they can work personally with me - the CEO, the dating expert, and the matchmaker."
SuccessMatch caters to a diverse and upscale clientele from all over Switzerland and beyond. Her clients include United Nations staff, lawyers, entrepreneurs in Geneva, and finance executives in Zurich.
The company's reach extends beyond borders, serving people from a variety of different nationalities and backgrounds.
Tijmens emphasized that SuccessMatch adheres to a thorough screening process. The company carefully vets clients to ensure they are genuinely single and ready for a serious relationship.
Those who show signs of not being prepared for commitment are declined. Or as she puts it, "They need to be seriously interested in finding a life partner."
Becoming A SuccessMatch Client
The process begins with a 15-minute screening consultation, followed by a more in-depth 50-minute paid consultation with Tijmens. During this meeting, both parties determine if the services are the right fit. And if so, they proceed to sign an agreement outlining the scope of the matchmaking or coaching package.
Once all the necessary documentation is completed, Tijmens gets to know you better and identifies any obstacles that have been hindering your relationship goals.
As she explains,
"I help my clients determine what they want and need from a partner to be happy and fulfilled. I help them align their messaging so they can communicate what they want with clarity and grace."
As a matchmaking client, you'll be paired with other clients or with "Match Candidates" from her database. When both halves of a match express interest in meeting, she arranges the first date.
Afterward, you can check in with Tijmens and provide feedback on how you think it went. You can also let her know if you're interested in a second date, and she'll follow up with your match to see if they are too.
Apart from matchmaking services, SuccessMatch offers a range of date coaching packages.
The group coaching programs vary in length, with some lasting up to a year. These programs cover topics such as cultivating the right mindset, staying on track with your dating goals, and choosing compatible partners.
As a coaching client, you can expect regular monthly group calls, check-ins, access to the Smart Singles Success Society, and participation in live events.
For professional women seeking specific guidance, Trea offers a dedicated coaching program typically lasting four months. According to Tijmens, "I teach them how to create, recognize, and act on opportunities."
The SuccessMatch Price Tag
The initial consultation is complimentary, however, the 50-minute consultation with Tijmens will cost 250 CHF.
The cost of Elite matchmaking packages for men varies, but starts in the neighborhood of 4,000 CHF. Price varies with the specific requirements you have for potential matches, how many dates you want, if you want to date abroad, and other particulars. Matchmaking service memberships last for 8 months.
Women can purchase a package, or sign up as a Match Candidate. Being listed in the database requires an application fee of 250 CHF, but there is no charge to remain in the database after that.
Provided you pass the screening process, you'll be contacted if your profile meets a paying client's criteria. But as a Match Candidate, there is no active search on your behalf, so you may never meet anyone this way.
What People Are Saying About SuccessMatch
Perusing customer feedback on review platforms can help you narrow down which matchmaking service is the best fit for you.
With that being said, SuccessMatch has yet to be reviewed on Trustpilot, Yelp, and Google.

On Local, SuccessMatch has a 5 star rating based on 2 reviews, however, no text is included with either one.
Matchmaker Trea Tijmens has a 4.6 out of 5 rating on Facebook, based on 12 reviews. However many of the reviews do not appear to be from actual clients.
A lack of online reviews isn't uncommon, especially for boutique matchmaking services that only work with a limited number of clients.
As a result, determining if Tijmens is the right choice for you will largely depend on factors such as your personal experience during the initial consultation, cost, and how you feel about the length of your contract.
For many singles interested in hiring a matchmaker, contracts are a major consideration. Most services require a 6, 9, or 12-month commitment, requiring payment in full before your search gets underway.
But long-term contracts aren't always the case. For instance, VIDA Select, an international matchmaking service, offers pay-as-you-go monthly packages instead.
With VIDA, you pay for every month you'd like to meet curated, hand-selected matches. That means you can stop, pause, and restart your service as needed. If you meet someone right away, or if you feel the service isn't the right fit for you, simply don't continue for another month.
Matchmaking services are offered at 3 levels, with Basic packages starting at just $1095 per month. Premium options begin at just $1695, with Elite options starting at only $2595.
VIDA's modern matchmaking process unlocks the largest pool of Swiss singles there is! Clients typically begin a new relationship within just 3 months of beginning service.
Intrigued? See if VIDA Select is the right approach for you!
All product and company names are trademarks™ or registered® trademarks of their respective holders. Use of them does not imply any affiliation with or endorsement by them.
Why Choose VIDA Select?

Since 2009, thousands of clients have discovered true love thanks to VIDA Select's fresh, modern approach to matchmaking – which has finally thrown blind dates and long-term contracts out the window. This isn't your grandmother's matchmaking!
Instead of working with a single matchmaker using a small rolodex of potential partners, VIDA Select's matchmaking team taps into the world's largest database of available singles. We'll quickly identify the matches who check all of your boxes so you can finally experience true chemistry. Are you ready to become our next success story? Schedule your complimentary consultation now by clicking the button below!
Get Started Now