I hope you enjoy reading the blog post.
If you want to chat now about your matchmaking search, click here.
Meet Tana Gilmore [Is The Matchmaking Duo Right For You?]
Tana Gilmore is one of the more high profile matchmakers, thanks in part to 2022's reality TV show "Love Match Atlanta".
The series followed the personal and professional lives of various matchmakers as they matched high-profile Atlanta singles. 
If you're thinking about hiring Gilmore to do the same for you, doing a little recon is a savvy move.
This short profile is packed with details about Tana Gilmore's professional background, matchmaking process, dating philosophy and more, so you can decide if she's the best matchmaker for you!
Meet Atlanta Matchmaker Tana Gilmore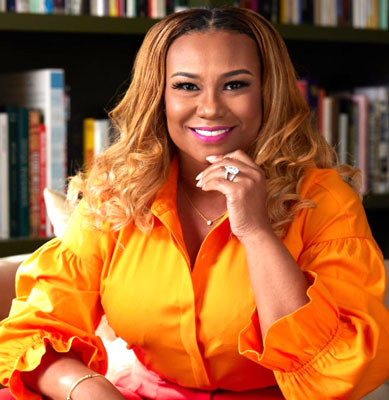 Tana Gilmore is a columnist, Bravo TV personality, author, speaker, certified relationship coach, and professional matchmaker.
Her resume includes several Fortune 500 companies and leadership roles that ranged from Senior Advertising Executive and VP of Public Relations to VP of Business Development.
Tana Gilmore and her business partner Kelli Fisher, collectively known as The Matchmaking DUO™, have been friends for 15+ years. They met while working in corporate America as VPs for partnering firms.
Gilmore decided to become a professional matchmaker and relationship coach because she was "constantly approached for her relationship advice," and Fisher wanted to help people find love.
In 2013, the pair launched Fisher Gilmore Matchmaking, building a brand as The DUO.
Tana Gilmore's Matchmaking Philosophy
Fisher Gilmore Matchmaking (FGM) is an exclusive matchmaking service based in Charlotte, North Carolina that caters to busy, successful professionals. They specialize in matchmaking for professional Black women.
As Gilmore explained in an interview with Soigne' + Swank Magazine,
"We found out early on that there are many skills that women in this demographic were never taught and we give them permission along with a blueprint for how they can achieve both."
Dating and relationship coaching is fundamental to Gilmore's approach. Before the matchmaking even begins, clients participate in mandatory relationship coaching, image consulting, and a photoshoot. This process takes about 2 months.
And when it comes to matching, she's not a big fan of "must haves". During an appearance on the Tamron Hall Show, she explained that some of her clients have shown up with specific expectations for what they want in a partner.
"Oftentimes our clients will come through the door with a whole laundry list of what they are looking for in a partner… it gets down to their skin tone, their smile, their teeth, and their feet and their hands… That's wonderful. Now, what are you offering?"
On the show, she noted that a lot of singles don't know how to answer that question. She believes part of her role is helping them understand their dating USP - unique selling proposition.
"It's that experience that you give [a potential partner]. Why are you different from the cluster of friends that you have?"
By forcing them to think about this, Gilmore says she gives her clients an opportunity to consider their own strong qualities – perhaps they are a good conversationalist or a talented cook. The answers help build confidence, so clients feel more confident when they are set up on dates.
She notes these types of conversation also help manage expectations when it comes to the matchmaking process.
As she shared on the show, she might have a client who wants their partner to be a certain height: "So she might be 5'2", but she needs him to be 6'4". So tell me why you need him to be 6'4"?"Gilmore and Fisher are frequent media contributors, sharing dating advice and tips in interviews and podcasts.
Here are 3 of their best first date tips from a chat with OK! Magazine:
How Much Does It Cost To Hire Tana Gilmore?
Both men and women can join The Matchmaking Duo's database of eligible singles, which is complimentary. You can submit your photo and personal information via a form on the website. But because you're not purchasing a matchmaking package, there is no guarantee of ever meeting anyone that way.
For a personalized search, you'll need to invest in a matchmaking package. Working with this Atlanta matchmaker starts around $25,000 and can run over $50,000.
Cost is not mentioned on their website, but their consultancy fee was discussed on Bravo's Love Match Atlanta.
When it comes to luxury matchmaking, a $25,000 price tag isn't unusual. Enamour prices start at $15,000, which includes matching from within an exclusive "invite only" database.
Kelleher International prices start at $30,000 for a local search, or $45,000 for a national one.
New York City matchmaker Janis Spindel has a presence all along the East Coast, and her services can run all the way up to $1,000,000.
Is Tana Gilmore The Right Matchmaker For You?
There's no doubt Gilmore has built a successful matchmaking company. She and Fisher have been in the industry since 2013, and you can catch an episode of Love Match Atlanta to see them in action.
As a relationship coach and matchmaker, Tana believes in maintaining realistic expectations. She isn't afraid to ask the hard questions that get her clients thinking about what they bring to a new relationship, and coaching is a required part of the matchmaking process.
If her service is within your budget and you think you'd benefit from dating coaching as well, you can always set up an initial consultation and learn more about her service.
But, if you are looking for a matchmaking service that does not require coaching and consulting to become a client, there are more flexible matchmaking options you may also want to consider.
For example, VIDA Select offers monthly matchmaking packages. Most matchmakers require you to pay for the entire 6, 9 or even 12 month service contract up front. But not VIDA!
VIDA's pay-as-you-go structure means you're not committing to a long-term contract. If you meet someone promising and you'd like to see where the relationship goes, or if you decide VIDA isn't the right fit for you, you can pause or stop your search at any time.
Thanks to VIDA's modern approach, on average clients begin a relationship within just 3 ½ months of beginning service. Want to discover more about how it works? Go here!
Why Choose VIDA Select?

Since 2009, thousands of clients have discovered true love thanks to VIDA Select's fresh, modern approach to matchmaking – which has finally thrown blind dates and long-term contracts out the window. This isn't your grandmother's matchmaking!
Instead of working with a single matchmaker using a small rolodex of potential partners, VIDA Select's matchmaking team taps into the world's largest database of available singles. We'll quickly identify the matches who check all of your boxes so you can finally experience true chemistry. Are you ready to become our next success story? Schedule your complimentary consultation now by clicking the button below!
Get Started Now