I hope you enjoy reading the blog post.
If you want my team to just do your Tinder for you, click here to chat with me.
Tinder Super Like: What Is It & When Should I Use Them?
You can use a Tinder Super Like to let your potential matches know you're *really* into them. In other words, it's a way to try and stand out from the crowd of all the other potential matches who swiped right on someone's profile.
To Super Like someone on Tinder, all you have to do is tap the blue star icon. But free users only get one free Super Like - you'll have to either upgrade your membership or purchase more.
How Much Does A Tinder Super Like Cost?
Tinder Super Likes cost $3.33 when you buy 3. That per-use price comes down when you buy in larger quantity.
Tinder Super Like Cost* 2023
3 Super Likes: $9.99 ($3.33/each)
12 Super Likes: $30 ($2.50/each)
50 Super Likes: $75 ($1.50/each)
*Price may vary slightly by location
Tinder Gold and Platinum users get 5 each week included in their subscription. They expire if you don't use them, they won't carry over week to week. If you want extra Super Likes, you can purchase them at any time.
What Happens When You Super Like Someone On Tinder?
They'll get a Tinder notification via the app on their phone. Then, when they log into the Tinder app and start scrolling, there will be a blue star on your profile card when it pops up in their feed.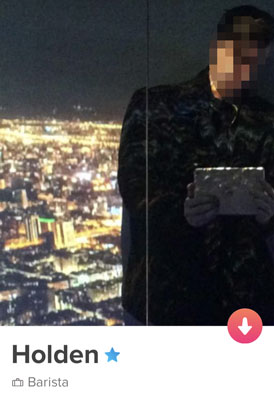 If the object of your heart's desire also swipes right, they'll get a reminder that the match resulted because you Super Liked them.
And your name will be tagged with a blue star in their message section as well:

Does Super Liking Someone On Tinder Work?
Tinder claims Super Liking someone makes it 3x more likely you'll match with that Tinder user. That may or may not be actually true in practice. But there's no denying it's extremely obvious that you *really* want the other person to swipe right when you tap the blue star button.
Some of your potential matches may take it as a compliment, while others may see it as a somewhat desperate move. If you do decide to use a Super Like, make sure your profile makes a strong first impression.
If it's abundantly obvious you put very little thought into how you're marketing yourself on the app, your potential matches are much more likely to put you in the "desperate for attention" category.
Two Advantages To Using A Super Like
Assuming your profile is in great shape, there are two potential advantages to using a Super Like.
Instant Visibility
When you tap that blue star on someone's profile, your profile is moved to the front of that user's photo stack. So they're guaranteed to at least see your profile. That may not happen if you merely right swipe them.
If you're in a densely populated area with a ton of local singles to swipe through, that could be your only chance for someone you're particularly interested in to check you out any time soon.
Message Before Matching
Tinder Platinum users can attach a short message to their Super Like, so your potential Tinder match will see your message on your profile before they swipe "Like" or "Nope". That can be a great way to stand out and get the conversation started at the same time.
Ooops - I Swiped Up: The Accidental Super Like
You meant to swipe left, but you're in the groove and your finger drifts into an upward swipe. Or maybe you were just trying to access the control center on your iPhone.
Whatever the case, to your horror you just Super Liked your ex, a coworker, your realtor, or someone else equally embarrassing. Or someone you don't even regular like, much less super like.
Forget about whether or not Super Liking a potential match works. You just want a Super Like undo, stat.
Here are 2 ways to undo a Super Like:
If you're a Tinder Plus, Gold or Platinum user, simply tap the yellow "rewind" arrow to undo the swipe.

If you happen to match via your Super Swipe, go to the message screen, tap the badge to bring up Tinder's Safety Toolkit, then select "unmatch."
Make Your Tinder Profile Super Likeable
Want local singles to Super Like your profile, on purpose? For starters, don't choose your own profile pics.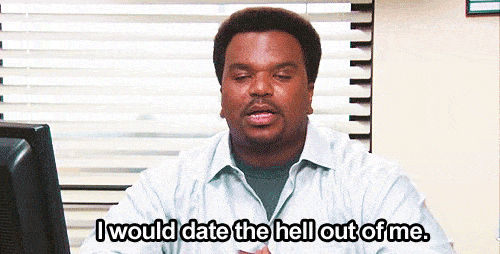 You have a decent sense of when you look good in a picture and when you don't. But you're not the one scrolling through your Tinder photos.
You look in the mirror several times a day, so your brain fails to register all the tiny imperfections someone who is seeing you for the first time will probably notice.
It could be anything from a slight scowl (RBF is real, people!) to poor posture. And these little details affect how others perceive you, especially when it comes to appearing attractive, competent, and trustworthy.
Research has proven that complete strangers are actually better than you are when it comes to identifying which photos you exhibit those three traits in the most. Ergo, if you want the best Tinder photos possible, ask strangers to choose them.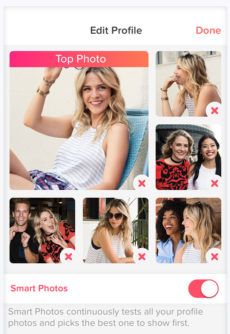 Don't worry, it's a lot less creepy than it sounds. All you have to do is turn on Tinder's Smart Photos feature, which tests all your photos in the #1 spot and then automatically rotates in the winner. Of course, that takes time, and you don't have control over which photo is your primary one.
Also - if all your photos are bad to begin with, crowning the best of the worst won't help your cause any.
If you want faster results and total control of your lineup, use a website like PhotoFeeler that allows the internet at large to chime in.
Then once you've gathered enough feedback on your photos, you can polish up your Tinder bio. And, of course, you'll want your message game on point for when those Super Like induced matches start pouring in.
Sound like work?
You bet it is. But that's what it takes to be successful on Tinder. If you want more Tinder matches that lead to dates - and not just any dates, but high-quality dates - you've got to put in the effort.
Or let the Tinder experts at VIDA do all that stuff for you, and effortlessly skip to the "high-quality dates" part!
There's no easier way to get the results you want on Tinder, and if you're like the average VIDA client, you'll meet someone with soulmate potential in just a few short months!
Sound too good to be true? It isn't. The secret is simple - you give your dedicated matchmaker a detailed description of your ideal partner, and then your team of dating professionals will find high-quality singles who meet that description, generate interest in you, and schedule the dates. No Super Liking required.
Get started today by clicking here!
Want us to do your online dating for you?

Hey, I'm Ally, VIDA Select's Director of Matchmaking.
We take all the frustration, hard work and hassle out of modern dating!
Imagine your very own Dream Team of highly skilled dating experts searching for the very best local matches, sparking their interest, and arranging all the dates for you.
Wouldn't it be nice to finally stop swiping and start dating higher quality matches so you can meet someone special?
We've helped thousands of singles just like you since 2009, and we're ready to make you our next success story!
What are you waiting for? Take the next step now…
See If You Qualify