Tinder U is a version of the popular dating app that's for college students only. It works just like regular Tinder, but users need a ".edu" email address to register, and must be geolocated on campus when logging in for the first time.
Tinder U isn't for just any college students though. According to Tinder, the platform is available to students at 4-year, accredited, non-profit colleges and universities in the US that provide a traditional face-to-face education.
In other words, for now you'll have to stick with regular Tinder if you attend community college or do your coursework online.
Tinder U has been rolled out on both iOS and Android.
How To Sign Up For Tinder U
Getting Tinder U is easy:
Once you're physically on the campus, log in to Tinder.
You'll be prompted with an invitation to join Tinder U.
Accept by tapping "Let's Do It."
Provide your .edu email.
Access your school email account.
Open the email from Tinder, and tap the "Verify" button.
Relaunch Tinder, and start swiping, matching, and messaging!
How Tinder University Works
Tinder U has the same swipe-based format as Tinder, and users can toggle between the two simply by tapping an icon at the top of the screen.
On Tinder U profiles, a badge on the main image shows the user's university, and you'll see your school's logo at the top of the screen when you're in Tinder U mode.
Tinder U allows you to swipe through profiles on your own campus, or check out profiles of students at nearby schools. For example, if you're going to school in Boston, Tinder U will show you profiles of students on college campuses at Harvard, MIT, Boston College, etc.
Tinder U markets itself as more than just a dating app – it's also advertised as a way to meet a study buddy, make new friends, etc.
As Match Group CEO Mandy Ginsberg explained, the Tinder U app is a 100% student focused experience:
Tinder U provides a powerful way for college students to interact on a daily and weekly basis, centered around going out and meeting up, which should really enhance college social life.
With more than half of Tinder's users between the ages of 18 and 24, unveiling a feature aimed squarely at that demographic makes sense.
You'll also want to make good use of Tinder's Swipe Surge and Festival Mode features. Swipe Surge sends you a notification whenever more people than usual are active on Tinder. For instance, you may see an increase right before spring break, when people are in a more social state of mind.
Festival Mode makes it easy for you to meet people at events in your area, which can be a useful feature especially if you're looking for a hookup.
An Easy Way To Get More Dates On Tinder U
Between classes, studying, and working chances are you don't have a ton of time to spend on dating apps. So when it comes to messaging, work smarter – not harder.
You want a few "go to" Tinder icebreakers that you can send out in seconds, rather than struggling to come up with a message every time you match with someone intriguing.
The best Tinder messages are entertaining to read and easy to respond to – which is why you likely aren't getting too far by just saying "hey."
Here are a few Tinder opening lines that really work:
Pairing your icebreaker with a GIF is a great way to stand out. For example, a cute puppy pairs perfectly with the example above:
 Or you could pair this twerking dog with the first message example:
GIFS also make great follow up messages if your match doesn't respond to your icebreaker. It takes mere seconds to send an image like one of these, and it gets your point across without having to say a single word: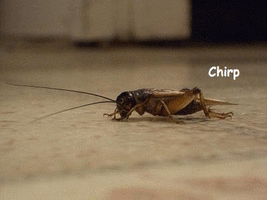 To really boost your results on Tinder, check out these expert tips and tricks!