I hope you enjoy reading the blog post.
If you want to chat now about your matchmaking search, click here.
2023 Toronto Matchmakers Guide [Find Your Perfect Match!]
Dating can be a lot less frustrating when you've got a professional Toronto matchmaking service arranging your introductions.
But quality varies, so putting a little research into finding the best Toronto matchmakers is a smart move.
Our team of matchmaking experts compiled this comprehensive guide to help Toronto singles find the best matchmaker.
With our experience in the industry dating back to 2009, we are well acquainted with the major (and minor) players. We've written over 200 reviews of matchmaking services, leveraging our in-depth knowledge of the industry and understanding of what customers value most.
This list of 7 dating agencies is the perfect place to start your search!
Krystal Walter Matchmaking is one of Toronto's most prestigious dating services, successfully matching singles in North America since 2012.
After pursuing her career in commercial real estate and seeing matchmakers herself, Walter crafted her own personalized dating service which has expanded from Canada to the United States.
Walter's dating agency is based in Calgary, with locations also in Toronto, Vancouver, Los Angeles, New York, and Seattle.
Clientele
Walter's matchmaking service consists of men and women 30–80 years old from a mix of different career backgrounds.
Cost
$3,500 - $25,000+
Contract Required
Yes
What To Expect
Walter says her approach makes dating confidential, simple, and fun. She and her team focus on quality matches over quantity, and provide quality matchmaking service using her own personalized method.
Walter meets with each of her clients for an extensive profiling session, allowing her to get to know each individual and their requirements. She prides herself on meeting the high expectations that her clients deserve. She offers several membership options depending on your requirements.
Additional Services
Relationship coaching, image consulting, post-date feedback, and a professional photoshoot.
Founded In
2012
Further Reading
Krystal Walter Matchmaking Review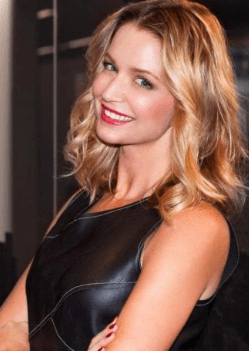 Shannon Tebb says she spent her early 20s pursuing an education in anthropology and sociology, but also playing matchmaker among her circle of friends and dispensing plenty of relationship advice along the way.
After being inspired by the movie "Hitch," she decided to turn her natural talent into a professional matchmaking service based in Toronto.
Clientele
Typically singles 25 to 60, usually from professional backgrounds. Tebb specializes in helping divorcees, single parents and other newly single people navigate the Toronto dating scene.
Cost & Contract
$1,575, 1-year contract.
What To Expect
Becoming a matchmaking client starts with a $125 consultation. Once you've decided on a matchmaking package, you'll be paired with Toronto singles from Tebb's network.
If needed, you can purchase additional dating coaching, including "mock dates" where Tebb will observe your behavior and offer ways to improve how you present yourself.
Additional Services
Dating and life coaching, image consulting
Founded In
2010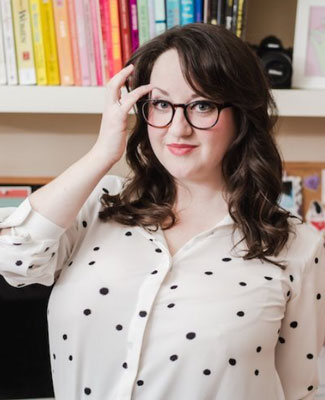 Originally founded by Sofi Papamarko, former sex-educator and freelance writer Claire AH now runs this Toronto matchmaking service. Friend Of A Friend Matchmaking works with singles in the GTA, including Hamilton and Burlington, as well as Ottawa.
Clientele
AH and her team work with a wide variety of singles, and has a team member that specializes in matchmaking for the LGBTQIA+ community.
Cost & Contract
Matchmaking packages range from $750 to $20,000+, with the price depending on what level of service you want. Contracts typically last for 1 year.
What To Expect
The process begins by filling out a form on their website. If they think you are a good fit, a representative will reach out within 10 days to schedule the initial screening call.
Assuming the service is a mutual fit, you'll discuss the particulars of your package, sign the contract, and complete a questionnaire that will help guide the matchmaking team as they search for compatible matches.
You'll be paired with other clients, singles from their database, or (depending on your package level), matches that have been scouted.
Matchmaking clients are guaranteed to receive at least 1 to 5 profiles to review, however arranging the date is between you and your match. Profiles do not include photos, as this service encourages clients to focus on personality and compatibilty.
Additional Services
Online dating support, dating coaching
Founded In
2013
Further Reading
Friend Of A Friend Matchmaking review
With almost 20 years of experience in sales and marketing and a passion for helping her friends find love, starting a matchmaking service was an easy decision for Susan Semeniw.
Divine Intervention is based in Vancouver, and helps singles in Toronto, Edmonton and Calgary as well.
Clientele
Most of Semeniw's clients are in their 30s+, and she specializes in working with men and women who are newly single.
Cost & Contract
$1,500 - $15,000+, contract required.
What To Expect
Potential clients start with a quick phone call.
If the matchmaking service seems like a mutual fit, the next step is an in-depth interview. You'll talk about everything from what sort of people you want to date to whether or not you need dating coaching as well.
Semeniw will take information from that interview and put together a tailored membership package. You'll sign the contract - and your search begins.
You can expect to meet Toronto singles from her database, and if needed Semeniw's team will do some scouting for more potential candidates. Interested in meeting singles in the US? Her network also extends across the border.
Additional Services
Divine Intervention offers multiple services ranging from counselling to personal training and Feng Shui thanks to relationships with local providers.
Founded In
2006
Further Reading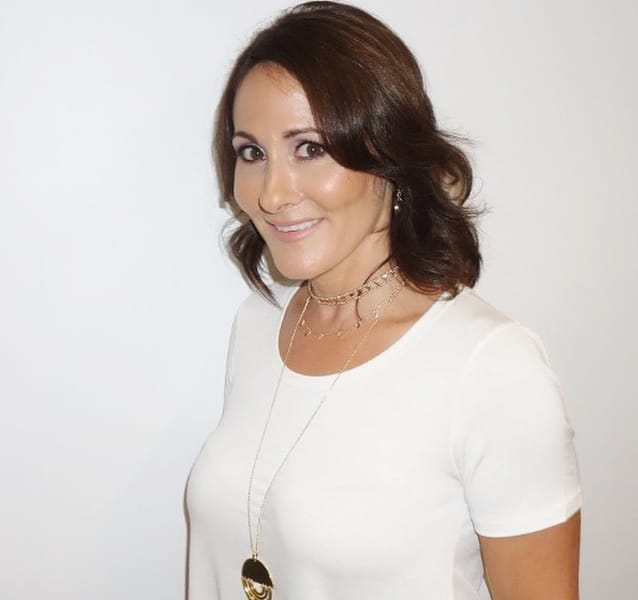 Laura Bilotta is a radio and TV personality, dating coach and author, and she runs one of Toronto's largest event-based dating services. But if you're over speed dating and mixers aren't your thing, she's also a personal matchmaker.
Clientele
Bilotta works with singles from all over the GTA, including Toronto, Burlington, Mississauga, Hamilton and Oakville. Most of her clients are professionals between 35 and 50 who make $75,000+ annually.
Cost & Contract
$150 consultation fee/$50 per match, contract required.
What To Expect
Prospective clients request an online application and pay the non-refundable consultation fee. Next, you'll fill out the application then wait for a matchmaker to contact you.
After the in-person interview, which will take place in Toronto, Mississauga, Burlington, Oakville or Hamilton, the matchmaking team will start finding matches for you. You'll be meeting GTA singles from the Single In The City database.
For every match you approve of, there's a $50 fee. If you're interested in seeing that person again after the date, contact your matchmaker to let her know. If the other person feels the same, the matchmaker exchanges email and phone numbers on your behalf.
The $150 consultation/registration fee is good for a year's worth of matches, however, there is no guarantee on the number of matches you'll receive - or when you'll get them. To renew your membership after a year, it's an additional $100.
If you decide to leave the service, your membership will be placed on hold for 3 months. You can also freeze it for 6 months if you want to date a match exclusively.
In either case, if you don't resume service within the stated time frame, you'll have to pay an additional $150 to start back up.
Additional Services
Speed dating, dating coaching
Founded In
2002
Further Reading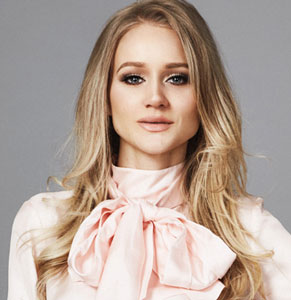 Lyons Elite grew from Emily Lyon's event staffing and modeling agency. She got the idea after clients asked her about providing dating services as well.
Lyons Elite works mainly with singles in the Toronto area as well as in New York City.
Clientele
As the name implies, this exclusive matchmaking service isn't for everyone. Paying male clients are upscale, successful, and affluent.
Cost & Contract
As with most millionaire matchmaking services, you won't find pricing listed online. But you can safely expect to invest anywhere from $25,000 to $500,000+ depending on your individual preferences. A contract is required.
What To Expect
For both men and women, the process begins by filling out an application online. Women can join the Lyons' database of 2,000 or so members for free.
Men pay a consultation fee. That fee gets refunded if you're not a good fit for the service. Otherwise it goes toward your matchmaking package.
Memberships are customized for each client, with three levels to choose from. The Bronze level includes 6 months of unlimited dating, Silver includes a year's worth of unlimited dating plus one "mixer" where you'll meet up to 10 matches, and Gold includes one year of matching plus a "mixer" where you can meet up to 20 matches.
There is also a Platinum package that includes an international search during a year's worth of matchmaking service.
If you think you may need the ability to "pause" your membership for an extended work assignment, travel, or to date someone exclusively, that pause time needs to be negotiated into your contract ahead of time.
You'll meet women from the Lyons Elite database. The typical client receives new potential matches to review weekly. Lyons Elite matchmakers arrange the date for you if you're open to meeting someone. Then afterward you can discuss feedback with your matchmaker.
Additional Services
Image consulting and professional photography
Founded In
2014
Further Reading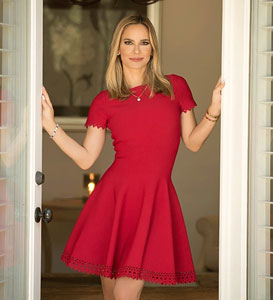 Simona Fusco's ultra-elite matchmaking service is California-based. But she also works with clients from all regions of the US and Canada. Prior to becoming a matchmaker, she was an actor and model and still makes the occasional media appearance.
Clientele
Fusco is very much a boutique-style matchmaker. She keeps her client roster purposely small. She believes matchmaking services should offer a 'personal touch', and generally only takes on wealthy and successful singles willing to date in multiple cities across the country.
Cost & Contract
Perfect 12 is a very discreet matchmaking service, so you won't find many reviews or mentions of price. But based on what other 'luxury' matchmakers charge, expect to invest in the neighborhood of $30,000 to north of $250,000 and sign a contract.
What To Expect
Perfect 12 offers a free "Affiliate" program for women, which means you can have your profile included in their database of over 200,000 singles - assuming you can pass the interview process. But as an affiliate, there are no guarantees. You'll have to meet a paying client's ideal partner criteria to be considered a possible match.
For men, the matchmaking process starts with a $2,500 consultation. While Fusco offers 3 tiers of membership, the details of your package are custom tailored. Once you're on board with the contract, Fusco will start introducing you to Toronto singles from her database, or from any city you're willing to visit.
Founded In
2005
Further Reading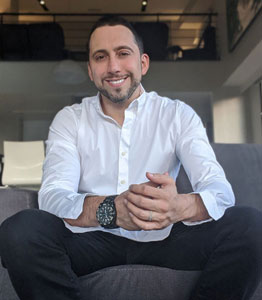 Like Perfect 12, VIDA Select's reach is international. But VIDA's matchmakers aren't just relying on an internal database. Instead, you'll meet singles carefully selected from Toronto's largest dating pool.
Clientele
VIDA works with men and women of all ages, typically in their 30s to 60s. This modern matchmaking service is perfect for execs, entrepreneurs, investors and the like.
Cost & Contract
Clients have a full range of matchmaking packages to choose from, none of which require a long-term contract.
Instead, each monthly package has a price that's highly aligned with the number of hours that should be devoted to searching for your perfect match. Your 'ideal partner' criteria and the scope of your search are both taken into consideration, as well as which of the 3 matchmaking service levels you choose.
Basic packages start at only $1095/month. Premium options begin at $1695/month and Elite packages start at $2595/month. On average, clients meet someone in just 3 months!
What To Expect
VIDA is the perfect blend of traditional and modern matchmaking. First you'll have a short, complimentary phone call to see if VIDA is the right fit.
Next, you'll have an interview where you can describe your relationship goals and your ideal partner, and you'll choose which of VIDA's pay-as-you-go packages fits your budget and schedule.
Every level of matchmaking service includes unlimited matches each month, and you'll get the opportunity to check out a profile and photos of every potential match.
VIDA's matchmakers use a powerful combination of the latest tech and data analysis to choose Toronto singles you'll be instantly attracted to, which is one of the reasons clients typically meet someone incredible in the first month or so.
And because clients pay by the month instead of committing to an extended, often year+ contract, you can stop service whenever you want to see where a relationship is headed! Or for any other reason, you have total flexibility to date on your schedule.
Want to learn more? Click here!
Additional Services
VIDA offers dating coaching, image and style consulting, and pro photography (including natural-looking retouching)
Founded In
2009
How To Hire A Toronto Matchmaker 101: Insider's Advice!
Finding your perfect match starts with hiring the right matchmaking service - and you've just read about 7 great options to consider.
But before you pick up the phone or fill out an online form, it's a good idea to jot down a list of questions you want to ask during the initial consultation. While your potential matchmaker wants to get to know you, make sure the information flows both ways!
Here are some great questions to ask your Toronto matchmaker:
If the answers you get don't line up with the answers you wish you got, think carefully before moving on to the next step. Especially if it's a matchmaking service that uses contracts. Once you're committed, it's almost impossible to get a refund later on.
Take A Hard Look At The Fine Print
Contract language can vary, so it's not a document you want to skim. Understand exactly what service you're being promised on paper. If it varies from what you're being verbally promised, that's another indicator you may want to proceed with caution.
Generally only what's written counts from a legal perspective.
Some matchmaking services promise to provide matches "as available" - meaning you won't know how long it might take to get each one. If your contract has an open-ended time frame, technically the company could take years to find you a match.
Other dating agencies might use an "endeavor to find" style contract. All your matchmaker is required to do is try to select matches who meet your criteria. If none of their profiles fit the bill, you'll be presented with matches who don't meet all your criteria, or possibly none of them.
These terms are common in matchmaking service contracts, and as long as you're comfortable with those terms it's not an issue. Just don't make the mistake of signing first, then realizing down the line what you actually agreed to when you're unhappy with the match quality.
If committing to a long-term contract makes you hesitate, why not start with a service such as VIDA where you just pay on a monthly basis? It's elite matchmaking minus the long-term commitment!
To find out more, click here.
All product and company names are trademarks™ or registered® trademarks of their respective holders. Use of them does not imply any affiliation with or endorsement by them.
Why Choose VIDA Select?

Since 2009, thousands of clients have discovered true love thanks to VIDA Select's fresh, modern approach to matchmaking – which has finally thrown blind dates and long-term contracts out the window. This isn't your grandmother's matchmaking!
Instead of working with a single matchmaker using a small rolodex of potential partners, VIDA Select's matchmaking team taps into the world's largest database of available singles. We'll quickly identify the matches who check all of your boxes so you can finally experience true chemistry. Are you ready to become our next success story? Schedule your complimentary consultation now by clicking the button below!
Get Started Now