I hope you enjoy reading the blog post.
If you want my team to just do your online dating for you, click here.
The Top 5 Turkish Dating Sites & Apps To Try Today!
As is the case in many Middle Eastern countries, online dating in Turkey hasn't exploded in popularity the way it has in other parts of the world. But that doesn't mean you can't meet beautiful Turkish women online!
Our team of dating experts has been helping singles do exactly that since 2009 by optimizing their profiles, then swiping and messaging on their behalf. 
We've experienced first hand how all the dating apps and sites have evolved over the years, giving us a deep understanding of the unique benefits and drawbacks of each one.
If you're looking for the highest quality matches, these are the 5 best Turkish dating sites and apps to try!
Siberalem
One of the oldest dating sites in Turkey, Siberalem has been around since 2009.
It's packed with beautiful Turkish women, but unless you speak Turkish you'll need a little help in the translation department.
You can download the app or take a look around on the site for free, but you'll need a Gold membership to exchange messages.
Credits can be purchased and used to highlight your profile, see who has "liked" you, and send your message with "priority" status.
You can also earn free credits by signing in to the site or app every day, completing your profile, uploading a photo, etc.
Gold members can exchange unlimited messages, get priority listing in search results, send free winks, and use the site ad-free.
The cost of a Gold membership varies depending on how much time you commit to up front. You can get 1 week for $8.99, 1 month for $15.99, or 3 months for $25.99.
To download Siberalem, go here:
Muslima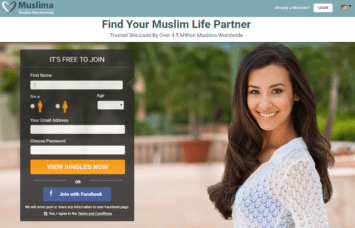 If you're looking for beautiful Turkish women, Muslima is a great place to start.
Backed by Cupid Media, it's a legit international dating site that helps Muslim singles find long term relationships and marriage, and it follows Islamic rules on courtship.
You'll find plenty of high quality matches, many of whom want to meet Western men and relocate. So if you're not in Turkey, you can use all the detailed search filters to find women who are open to moving elsewhere.
Although you can look around on the site for free, you won't be able to exchange messages with Turkish women who are also "Standard" members - you'll need a premium membership for that: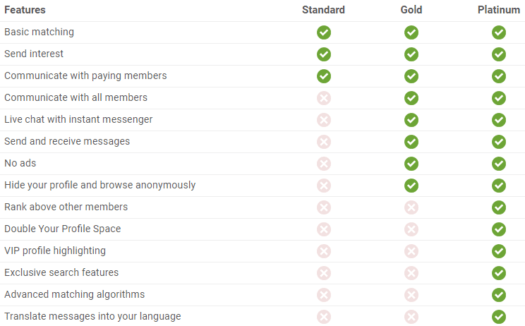 Many of the women on Muslima don't have a paid membership, so to get the best results you'll want to invest in one yourself.
Gold membership:
Platinum membership:
To download Muslima, go here:
Tinder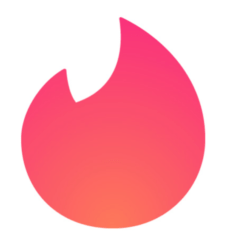 Dating in Istanbul, Ankara, or another big international city in Turkey? You need to be swiping on Tinder, especially if you're under 35.
Tinder is one of the most popular dating apps in Turkey, but it's not the best choice if you live in a remote area as the majority of people on Tinder live in big cities.
Tinder is easy to use - to "like" a profile, swipe to the right. To pass, swipe to the left. Anytime someone also "likes" your profile, a match forms and you can exchange messages.
While you'll find some Turkish women looking for their soulmates on Tinder, overall it has a more casual dating vibe. But no matter what type of relationship you're looking for, it's still worth checking out who's in your area.
Plus, swiping, matching, and messaging is free, so what have you got to lose?
The only hitch is you're limited to how many profiles you can "like" every 12 hours. Once you hit 100, you're temporarily cut off.
You can either wait it out, or upgrade to Tinder Plus. These are all the features that come with the premium membership:
Tinder Plus costs just under $10/month if you're younger than 31. Older than that? It's $19.99/month.
Tinder also offers a membership that's one step up from Tinder Plus, called Tinder Gold. You get everything listed above, and access to a grid view that conveniently shows you all the Turkish women who have swiped right on your profile already.
That means you can match with any of them - or all of them - instantly.
Tinder Gold costs $21.99 for 1 month, $76.98 for 6 months, or $120 for a year.
For everything you've ever wanted to know about Tinder, click here.
To download Tinder, go here:
Happn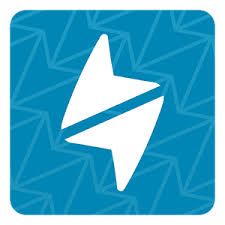 Happn is one of the best dating apps in Turkey if you live in or near a huge city.
Like Tinder, Happn lets you scroll through profiles of all the Turkish singles in your area, but this app takes things one step further. You'll only see profiles of women who've been within a set distance of you at some point during the day - you can expand that radius up to 90kms.
Check out your timeline, and when you see someone who intrigues you, "like" her profile. A Crush will form when she "likes" yours as well, and you can message with all your Crushes.
Happn also shows you all the details regarding how many times you and each match have been in the same area, as well as where and when.
And if she's in your area right this second? You'll get a notification. Of course, you won't know *exactly* where she is, for security purposes. But if you play your cards right, you could go from messaging to meeting face-to-face, just like that.
If you want an impromptu date, check out the "I'm Free To" feature. Choose what you'd like to do from these activities: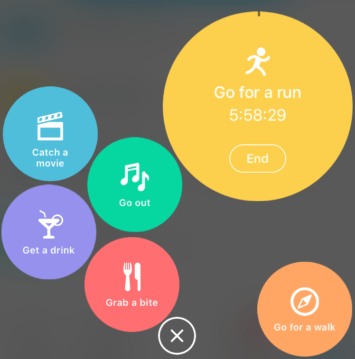 The date suggestion will be open for a 6-hour window, and anyone who comes in proximity can spend one credit to say "I'm in." You can also check out other users date suggestions, and respond accordingly.
You get free credits by doing things like referring friends, or you can buy them starting around 10 for $1.99.
There's also a premium membership option, which comes with perks like seeing who "liked" your profile and sending a "Hi" to 10 people per day. That's a nice perk, since you can send it before she's liked you - and hopefully spark her interest.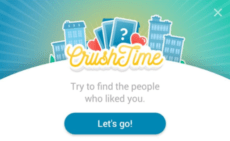 The other benefit to becoming a "Happn Essentials" member is you get to play CrushTime more often. This is a little pop up game that shows you 4 profiles. One of them has "liked" your profile, and if you guess who it was the two of you match.
If you guess wrong it counts as a "like", so you can match that way as well if the interest is mutual.
Here is what the upgraded membership costs:
To read more about this popular Turkish dating app, check out this Happn review.
To download Happn, go here:
OkCupid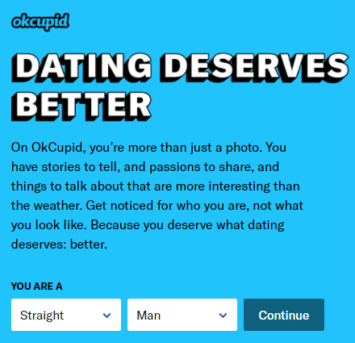 If you fall into the "singles in their 20s to 30s" bracket, or that's who you're looking to date, OkCupid is a viable option. You'll have the best success if you're in a larger city, or if you're near a university or college.
One reason OkCupid is so popular is that all the good stuff, namely checking out your matches and sending unlimited messages, is free.
But you'll want to put some finishing touches on your profile, because she has to "like" it in order for your first message to head straight into her inbox.
If she hasn't expressed any interest in you yet, your profile gets displayed where she'll see it - and hopefully "like" it - when you send her a message.
If you want to see who has already "liked" your profile and send messages to those women, invest in an A-List premium membership. You can choose from 2 levels:
To download OkCupid, go here:
Meeting Beautiful Turkish Women Just Got A Lot Easier...
Want to find love in Turkey? VIDA is here to help. Our team of dating experts will help you find beautiful Turkish women online, and we'll take care of everything else too!
We'll choose your most attractive online dating photos, professionally write your profile, and even send messages on your behalf, using our best-performing material.
Whether you're looking for your soulmate or just want to casually date in Turkey, VIDA can make it happen. Click here to find out how!
Want us to do your online dating for you?

Hey, I'm Ally, VIDA Select's Director of Matchmaking.
We take all the frustration, hard work and hassle out of modern dating!
Imagine your very own Dream Team of highly skilled dating experts searching for the very best local matches, sparking their interest, and arranging all the dates for you.
Wouldn't it be nice to finally stop swiping and start dating higher quality matches so you can meet someone special?
We've helped thousands of singles just like you since 2009, and we're ready to make you our next success story!
What are you waiting for? Take the next step now…
See If You Qualify