I hope you enjoy reading the blog post.
If you want to chat now about your matchmaking search, click here.
Insider's Guide To Vegas Matchmakers [Top 3 List + Cost]
Everyone knows getting hitched in Vegas is easy. But finding the perfect person to put a ring on? That's the hard part. And it's why so many singles are turning to Las Vegas matchmakers.
Hiring a dating agency is a great way to meet highly compatible people, but with so many matchmaking services to choose from it can be tough to decide which one is right for you.
Start searching here, with these 3 top Las Vegas matchmakers!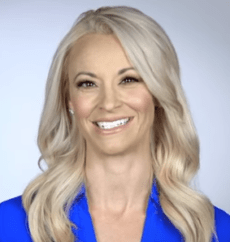 Founded by Emily Hellman, this national matchmaking service is based in Scottsdale, Arizona. But they work with affiliated matchmakers in Las Vegas.
Clientele
Men and women seeking serious relationships.
Cost
$8,500 for a 6-month membership, $15,000 for a year. It's free to be listed in their database as a potential match for paying clients.
What To Expect
Once you've signed a contract, there will be a month-long (or so) prep period, during which matchmakers will get to know you and begin "training" their Las Vegas recruiters to find suitable matches on your behalf.
Once the recruiters are up and running, your active search begins. They'll find, screen, and interview matches, with the goal of introducing you to one person each month.
In addition to matchmaking services, Caliber Match also offers dating and relationship coaching to help you refine your approach to dating.
Founded In
2010
Further Reading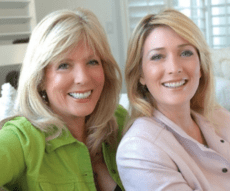 Another mother/daughter matchmaking team, Kelleher International is a well-regarded global matchmaking service. They're headquartered in San Francisco, but have an office in Las Vegas.
Clientele
Men and women looking for "The One."
Cost
The price correlates with how broad you want your search to be. A local search starts at $30,000, a national one at $45,000 and an international search starts at $150,000.
What To Expect
Clients match with other clients in the Kelleher International database of more than 50,000 singles, or with suitable candidates your matchmaker scouts outside the database.
When a compatible match is identified, both you and your match receive a phone call with a description of the other person. When you both express interest, phone numbers are exchanged and you can arrange a date.
Feedback is essential to the Kelleher matchmaking process, so you won't receive another match until you've provided feedback on your most recent one.
Founded In
1986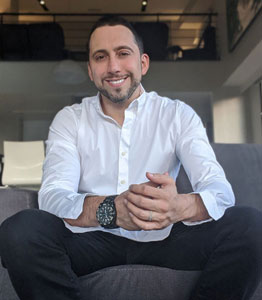 An affordable matchmaking service that will find high-quality matches for you in Las Vegas and beyond.
Clientele
Men and women, typically in their 30s to their mid-50s.
Cost
VIDA Select's wide range of matchmaking packages are offered at 3 levels: Basic, Premium and Elite. The price of each package highly correlates with the number of monthly hours that should be dedicated to finding your ideal partner.
When helping you decide which option is the best fit for you, your matchmaker considers things like how complex your compatibility criteria are, and how many different locations you'd like her to look in.
There is no long-term contract, as clients pay month-to-month.
Basic packages begin at $995 a month, with Premium options starting out at only $1595 a month. Elite packages start at just $2395 a month. On average, clients meet someone special in 3 months!
What To Expect
After consulting with your personal matchmaker, you'll be set up with highly compatible matches from the largest available database of Las Vegas singles.
It's matchmaking on your schedule - you get an unlimited number of matches, so you can decide how many people you'd like to meet each month.
You pre-screen each one, so you'll go on dates knowing you're about to meet someone who checks each of your "ideal partner" boxes!
Learn more about how VIDA Select's elite matchmakers can find your perfect match. Just click here!
Founded In
2009
All product and company names are trademarks™ or registered® trademarks of their respective holders. Use of them does not imply any affiliation with or endorsement by them.
Why Choose VIDA Select?

Since 2009, thousands of clients have discovered true love thanks to VIDA Select's fresh, modern approach to matchmaking – which has finally thrown blind dates and long-term contracts out the window. This isn't your grandmother's matchmaking!
Instead of working with a single matchmaker using a small rolodex of potential partners, VIDA Select's matchmaking team taps into the world's largest database of available singles. We'll quickly identify the matches who check all of your boxes so you can finally experience true chemistry. Are you ready to become our next success story? Schedule your complimentary consultation now by clicking the button below!
Get Started Now