I hope you enjoy reading the blog post.
If you want to chat now about your matchmaking search, click here.
Who's The Best Vermont Matchmaker? [2023's Top List!]
Hiring a Vermont matchmaker is one of the easiest ways to meet compatible singles, so it's a great investment in your love life. After all, you're meeting people who have been pre-screened specifically for you!
But success can largely depend on hiring the right service. Doing your research is how you landed here, and narrowing down your list of contenders just got easier.
Our team of matchmaking experts created this comprehensive guide to help Vermont singles find the best matchmaker. Our industry experience dates back to 2009, so we're well acquainted with the major - and minor - players.
We've written well over 200 matchmaker reviews, leveraging our in-depth knowledge of the industry and our first-hand understanding of what clients value most.
Coming up, you're going to get all the essential information for the top 4 matchmaking services in Vermont!
First up…
Formerly known as Executive Matchmaking Solutions, East Coast Match is headquartered in Charlotte, NC. However founder Michelle Renee Smith helps singles all over the east coast, from New York to Florida.
Before launching her own matchmaking service, Smith worked at one of the largest national matchmaking companies for just over 2 years.
Clientele
East Coast Match works with professionals looking for a committed relationship. Many of Smith's clients are 55+, and she also offers life and dating coaching to help them re-enter the dating scene.
As she explains in an interview,
People who are suddenly single can find their self esteem is shot. People should not get out there and start dating until they have that in check.
Cost & Contract
Like many Vermont matchmakers, you won't find the cost of her matchmaking services listed online.
However during a recent "sweepstakes" promotion, her matchmaking package was valued at $10,000. It included 6 matches and 3 hours of additional services like dating coaching.
There is an option to include your profile in the East Coast Match database, which is free.
But that includes no active matchmaking service, meaning Smith and her team aren't looking for Vermont singles on your behalf. You may never be matched with anyone at all if you take that route.
What To Expect
To learn more about this Vermont matchmaker, prospective clients fill out an online form. Smith and her team review the information. If you seem like a good candidate, you'll be invited for a consultation that can last several hours.
During the conversation, you'll learn more about the different contract options available as well as how much each package costs.
If you decide to purchase a matchmaking package, Smith will match you with singles from her internal database. If you want to see photos of your potential matches and have the ability to pass on meeting them, you'll need to purchase the VIP membership.
As part of her matchmaking process, Smith will incorporate dating coaching if she feels you need it. In an interview with Dating Advice, she explains that getting mentally ready is important:
Self-esteem is also a really big one on my list. Not everyone has low self-esteem, but you'd be surprised how many people do. Often I work on their self-esteem with coaching sessions to help them feel good about themselves and get ready for a relationship.
Smith's team also offers additional services like image consulting.
Year Founded
2015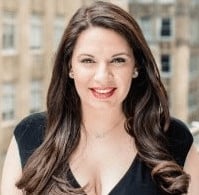 Like Michelle Renee Smith, Maria Avgitidis isn't a local Vermont matchmaker. She's actually based in NYC, but her presence extends throughout the Northeast.
Matchmaking goes back 3 generations in Avgitidis's family. But before pursuing it professionally herself, she obtained a Master's in Global Affairs and briefly worked in foreign commercial service for the US Embassy.
Clientele
Avgitidis and her team typically work with successful men as paying clients, while women join the database to be potentially matched with them.
Cost & Contract
For women, joining the Agape Match database as a potential match is free. Of course, the downside of that route is you may never be matched with anyone. You'll only be contacted should your profile meet a client's criteria.
If you want the team to actively search for compatible men, you'll need to see if Avgitidis will work with you as a paying client.
For men (and women who want to pay for service), matchmaking packages start at $25,000 for a 6-month contract.
Your contract may also include a "success fee" due if you date a match for longer than 6 months.
What To Expect
If Agape Match is on your short list, you can get more information by either filling out an online form or calling their office to set up a consultation. During this initial consultation, you'll share a bit about your relationship goals, your lifestyle, dating history, etc.
You'll also learn more about the matchmaking packages, contract length and pricing. She may also recommend dating coaching in addition to (or instead of) matchmaking. As she explains in an interview, "I have a no-nonsense way of communicating with my clients."
If you decide to come on board as a client, you'll be matched with compatible Vermont singles from the Agape Match database. Depending on your contract details, she and her team can also scout outside of the database using their professional network.
All the details of your date are arranged for you, and afterwards you can check in and let the Agape Match team know how it went.
Year Founded
2008
Further Reading
Marketing herself as a celebrity matchmaker, Bonnie Winston is based in New York but works with clients from all over the US.
She's been in the industry for about a decade, and previously worked as a model scout and agent. She has a background in photography as well, having owned a business that represented professional photographers.
But no matter what she was doing as a career, Winston says matchmaking has been a constant. As she explains in an interview, closing her photography business to open a matchmaking one was seamless, since she'd been doing it as a hobby throughout her life.
I have been matching couples since I was 16 years old. I just knew I had a natural knack for it.
Clientele
A boutique matchmaker, Winston works with both men and women as paying clients but limits her roster to under 20 at any given time.
Cost & Contract
Placing a profile in Winston's database (or as she calls it, her "Date-A-Base") is free. But because you're not actually paying for matchmaking services, it's a passive experience. You may never meet anyone at all.
For Winston and her team to actively match you with Vermont singles, you'll need to purchase a matchmaking package.
Bonnie Winston's services cost anywhere from $20,000 to over $60,000. The final cost depends on the length of your contract, the number of matches you'll receive, your matchmaking criteria and more.
What To Expect
Like any Vermont matchmaker, the process starts with an initial consultation. Be prepared to share what you're looking for in an ideal match, any criteria that are "non-negotiable", and a little about your lifestyle and dating history.
You'll also talk about contract details, how many introductions you'd like, the geographic scope of your search, and more. Once all the details have been discussed, she'll share the price tag and contract details.
If you decide to move forward, you'll be meeting eligible singles from Winston's internal database. Those are people who have signed up for her Date-A-Base via her website, or that she and her team have recruited.
As she said in an interview with DatingAdvice,
I scout all the time. I don't limit my scouting to just going to parties. I'm constantly scouting whether I'm at a high-end department store, the dry cleaners, or out at lunch.
Bonnie Winston Matchmaking also offers services such as dating coaching, personal styling and image consulting.
Year Founded
2012
Further Reading
Bonnie Winston Matchmaker Reviews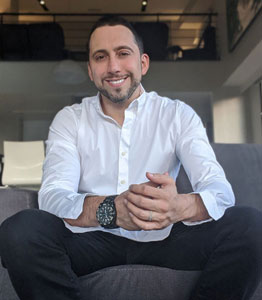 A professional matchmaker for well over a decade, Scott Valdez and his team have modern matchmaking down to a science.
VIDA Select's matchmakers have direct access to the single largest pool of Vermont singles there is. That means it's the perfect option whether you're dating in Burlington, Rutland, Barre, Montpelier or anywhere else in the state!
Clientele
Clients are typically successful, busy professionals in their 20s to 60s looking to meet highly compatible, relationship-minded matches.
Cost & Contract
With a range of packages offered at 3 different levels of service, you're sure to find one that fits your budget.
All of VIDA's matchmaking packages are paid monthly - no long-term contract! You can start and stop service as needed, whether that's to explore a promising relationship or for any other reason. On average, clients meet someone special in just 3 months!
Basic packages start at just $1095 per month, and Premium options begin at $1695 per month. Elite packages begin at just $2595 per month.
Package prices at all 3 levels are highly correlated with the total number of hours that should be dedicated to your search that month, given your matching criteria, number of locations, etc.
What To Expect
The first step is filling out a short form online just to make sure you qualify for VIDA Select's services. Then you'll have a complimentary consultation to learn more about the process and how it works.
Then it's time to chat with your matchmaker! VIDA Select takes a team approach to finding your perfect partner, but she'll be your dedicated point of contact. She'll get to know all about you and what you're looking for during a 90-minute interview.
All that information will be used to hand select highly compatible matches who check all your "relationship-worthy" boxes. You'll be looking forward to all your first dates, because you can approve each match based on a full profile and photos!
In addition to matchmaking, VIDA Select also offers personal styling, dating coaching and more. Everything you need to find the partner of your dreams. All you have to do is click here to get started!
Founded In
2009
All product and company names are trademarks™ or registered® trademarks of their respective holders. Use of them does not imply any affiliation with or endorsement by them.
Why Choose VIDA Select?

Since 2009, thousands of clients have discovered true love thanks to VIDA Select's fresh, modern approach to matchmaking – which has finally thrown blind dates and long-term contracts out the window. This isn't your grandmother's matchmaking!
Instead of working with a single matchmaker using a small rolodex of potential partners, VIDA Select's matchmaking team taps into the world's largest database of available singles. We'll quickly identify the matches who check all of your boxes so you can finally experience true chemistry. Are you ready to become our next success story? Schedule your complimentary consultation now by clicking the button below!
Get Started Now