I hope you enjoy reading the blog post.
If you want to chat now about your matchmaking search, click here.
Who's The Best Wilmington Matchmaker? [Top 3 List!]
Looking for the best Wilmington matchmaker? It's a big decision, so doing a little research is a savvy move.
This quick guide has 3 matchmaking services for Wilmington singles that are definitely worth considering.
Make sure to check out the valuable advice at the end to help ensure you make the choice!
Laurie Berzack got her start in the industry as a Jewish matchmaker, having founded Chai Expectations in 2006 to help Jewish singles find love. 
She has since rebranded as a mainstream matchmaking service and now helps singles all over the Carolinas.
She's also invested in community service and philanthropy, and often hosts in-person and virtual events for singles that benefit a charitable cause.
Clientele
Berzack helps singles in their 20s to 60s+. She's considered a boutique matchmaker, meaning she only takes on a certain number of matchmaking and dating coaching clients at any given time.
Cost
$15,000 - $25,000+
Contract
Yes, contracts typically last for 12 months.
What To Expect
After filling out an online form, Berzack or someone from her team will set up a phone consultation with you.
During that conversation, you'll let her know what type of matches you're interested in meeting. You'll also learn about the membership options and contract details.
Matches come from Berzack's database, and all of the date details are arranged for you. Prior to the introduction, you'll get a description of who you're meeting, but no identifying details or photos.
This Wilmington matchmaker feels it's important to walk into the date without having "Google stalked" each other beforehand or formed an impression based solely on appearances.
Berzack also provides dating coaching, and you'll have the opportunity to give feedback on each match, as well as receive it.
Founded In
2006
Further Reading
Eli Simone is based in Charlotte, but like Berzack Julie Wadley works with clients from all over the Carolinas. She offers both matchmaking and personalized dating coaching.
Clientele
Wadley specializes in helping women of color find love, although she does also work with women of other ethnicities as well as men of all races. Her clients are generally in their mid-20s to mid-50s.
Cost
Membership rates depend on the number of introductions you'd like.
Contract
Yes - commitment varies
What To Expect
Dating coaching clients can choose from three programs, all of which run for 6 weeks.
Each one addresses a specific stage in your life - preparing to find love, attracting that love, and restoring love. She's a firm believer in self-examination, as she told the Philadelphia Tribune.
Two of the biggest missteps that people make are investing too soon into a person and/or relationship and mistaking what we want in a relationship for what we need.
When it comes to matchmaking, she's a traditionalist. Clients are matched with other clients in her database. When she finds two people who are compatible and each expresses interest in the other, a date is arranged.
In an interview, she explained that she likes to set up dates that encourage people to communicate with each other. An example of that would be participating in an "escape room" scenario, where they have to solve a puzzle together.
If both halves of the match express interest in a second date, Wadley arranges it too. If not, she'll gather feedback from both people and help them learn from "what went wrong."
Founded In
2013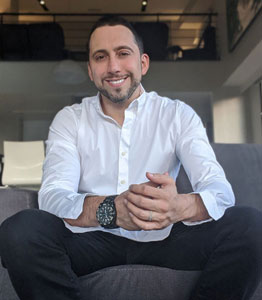 Thanks to VIDA Select's innovative approach to finding your perfect match, you're not just meeting singles from a limited roster.
VIDA's matchmakers expertly leverage the largest pool of Wilmington singles there is, and find incredible matches who meet all your requirements!
Clientele
VIDA helps singles from all over the Carolinas and beyond who are serious about finding someone special. Generally clients are career-minded, successful people in their late 20s to early 60s.
Cost
Matchmaking packages are paid on a month-to-month basis, with no long-term contract. There are an array of Basic, Premium and Elite service options.
Package pricing is highly correlated with the number of total hours you and your matchmaker feel should be dedicated to your monthly search, given the complexity of your "ideal partner" criteria, number of cities you'd like to search in, and other factors.
Basic matchmaking packages begin at $995/month, Premium matchmaking options start at just $1595/month and Elite packages begin at $2395 per month.
Contract
No, services are paid by the month.
What To Expect
VIDA Select has a quick screening process to ensure the service is a good fit for you (and vice versa).
Before your search gets underway, you'll have a comprehensive interview with your dedicated matchmaker. You can describe your relationship goals, what you're looking for in a partner, lifestyle, and more.
She'll then get to work hand selecting highly compatible matches you're going to be excited about meeting. You pre-approve each match, based on a profile and photos - no more disappointing first dates!
VIDA also offers a full menu of dating coaching, personal styling and other professional services that will help you make the best first impression possible.
Want to find out more about how VIDA's elite matchmaking team can help change your life? Go here and see if you qualify!
Founded In
2009
2 Ways To Make Sure You're Choosing The Best Wilmington Matchmaker
One thing that makes VIDA Select stand out from other matchmaking services is the flexibility to pay as-you-go.
Some other companies require a signed contract that spans anywhere from 3 months to 2 years - and in most cases, you pay for everything at the time you sign it.
So before you commit to a lengthy (and potentially pricey) long-term contract, you want to make sure you're hiring the best matchmaking service for you - especially if you're considering an option not on this list.
Here are two ways to do that!
#1: Look At More Than Just The Stars
Doing a quick search for local reviews is often where people start.
And while it's good to see how many stars a particular service got on Yelp or Google, digging a little deeper into how a company responds to a review is generally more valuable.
You can often get a sneak peek at the company's communication style and how they address customer service issues, and maybe even a glimpse of the contract you'll be required to sign.
For example, the excerpt above is taken from a West Coast matchmaking company's response to a complaint lodged against it with the BBB.
There are three key takeaways here. This matchmaking service:
Considers a match "made" when you're given a phone number. This is important to keep in mind if your package comes with a set number of matches. If they never return your call, it still counts against your total.
May introduce you to people who don't meet some of your criteria. In fact, per the wording in this contract, you could meet people who meet *none* of your criteria - because your preferences aren't requirements.
May proclaim they have "the perfect match in mind for you" during the sales presentation. But then, once you become a member, you may find that person is suddenly no longer available.
If you don't understand exactly what you're signing up for, it may be extremely frustrating.
Use the information you learn from these responses to…
#2: Formulate A Specific List Of Questions To Ask During Your Consultation
The initial interview you'll have before officially coming on board as a client serves two purposes:
Your matchmaker gets to know you and what sort of person you want to start a relationship with.
You learn how the company operates and what their approach to working with you will be like.
Coming in with a list of questions of your own empowers you to make the best possible decision.
Here are 7 great questions to get your list started:
Decide what answers you're comfortable with, and that will help ensure you choose the matchmaking service that best aligns with your expectations.
Why not schedule a consultation to see if VIDA Select is the right fit for you? Go here!
All product and company names are trademarks™ or registered® trademarks of their respective holders. Use of them does not imply any affiliation with or endorsement by them.
Why Choose VIDA Select?

Since 2009, thousands of clients have discovered true love thanks to VIDA Select's fresh, modern approach to matchmaking – which has finally thrown blind dates and long-term contracts out the window. This isn't your grandmother's matchmaking!
Instead of working with a single matchmaker using a small rolodex of potential partners, VIDA Select's matchmaking team taps into the world's largest database of available singles. We'll quickly identify the matches who check all of your boxes so you can finally experience true chemistry. Are you ready to become our next success story? Schedule your complimentary consultation now by clicking the button below!
Get Started Now