Thanks for Signing Up for Your Free Consultation
Keep an eye on your email inbox for your booking confirmation. Once it arrives, be sure to get our appointment in your calendar so you'll be ready for our 1-on-1 consultation at the scheduled time.
But Before You Go...

Watch VIDA Select's 5-Step Process On National TV:
VIDA Select's Founder, Scott Valdez, outlines VIDA's 5-Step Process in front of 3.5 million viewers on the Today Show.
VIDA Select on Global News:
See Global News Talking About How Women Just Like You Are Using VIDA Select.
Top Media Outlets Won't Stop Talking About It…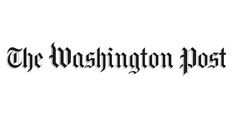 "Valdez and his team of 45 freelance writers, including Hartshorn, do it all: write a client's profile, pick out potential matches, send introductory e-mails and message back and forth until a date is confirmed."
"It takes a village, the saying goes, to raise a child. And in today's world, it may take an army of consultants, and the cash to pay for them, to bring two lonely souls from bar stools through bended knee and into a glittering wedding celebration. (...) For as little as $19 an hour, with monthly packages of 20, 40 or 60 hours, an Atlanta-based company called VIDA Select will overhaul the online ads that would-be suitors post on dating sites. (...) "A lot of our clients are really busy people and don't have the time to make online dating successful," said Scott Valdez, the company's founder and president. "They rely on us to fix what they're doing wrong.""
And You're Next.
Leave your online dating to VIDA Select and you won't stop talking about it when you finally meet your ideal man!
Talk To You Soon

MEN GO HERE