While the act of constructing a successful dating profile may initially appear to be somewhat daunting, the payoff is worth the action. Plus, with some expert direction, it's really not so bad. With the right template and a concrete plan, a great profile can actually be composed in 60 minutes or less.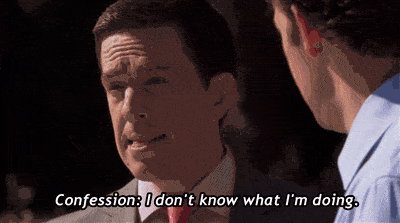 Unfortunately, many guys rush through the profile writing process. This results in a lack of interested women and – more important – a lack of interested attractive women. Luckily though, this lack of interest can be turned into visitors upon visitors, match upon match, and dates upon dates.
You just need to put in a little bit of work. Just a little.
Now we know you're probably excited to watch that next episode of Ray Donovan, Mad Men, or Californication. But what if just sacrificing one hour – even less – to write a dating profile could make you get the girls like Donovan, Draper, and Moody.
That's time well spent. Right?
Well, we're glad you agree, because to make things easy for you we're going to walk you through the entire process. You'll be back to watching your favorite shows in no time (even receiving new responses from women who you find drop dead gorgeous).
Before delving into the logistics of the 60-minute profile though, it's important to note that the discussion below focuses primarily on profiles composed for "relationship" style dating sites like Match.com and OkCupid.
On these sites, your written profile plays an invaluable role when it comes to dating potential.  Women will spend the time reading a profile for these sites, and whether they reach out to you depends on if they like what they read.
This is not necessarily the case on dating apps like Tinder. While the bio on platforms like Tinder is important, it definitely takes a back seat to your photo spread. Ultimately, you're not going to spend 60 minutes or really even more than ten composing a written profile for a platform like this. However, some of the tips below will still come in handy. So if you spend your weekends Tindering, read on.
But first…
The Do's & Don'ts Of Profile Writing
There are a couple of "do's" and "don'ts" that act as the governing rules of profile writing. While it might be your initial inclination to list off all your astounding qualities in the shortest amount of space possible, VIDA research has actually found that this is a radically unsuccessful method. In truth, you should apply the following rules each time you write a profile.
Don't simply type up a list of your best qualities.
Don't just tell women that you are smart, adventurous, charming and funny. (Those four words supposedly describe 99.1% of male online daters.)
Do use vivid stories to show women that you possess an array of attractive qualities.
Do think outside the box when describing yourself.
Don't shy away from words like: enthusiastic, competitive, edgy, devoted, determined, and creative. (A little ambiguity in your adjective choice will only have women seeking you out, wanting to know more.)
Everybody is capable of listing a series of adjectives that may or may not represent their true personality. And frankly, women are not often convinced. So for this reason, do not tell your readers who you are – show them.
A good profile is going to paint a picture. Women will know that you are courageous because you just finished your 100th solo jump from 10,000 feet, not simply because you told them so.
Use This Step-By-Step Process To Write Your Dating Profile
Step 1: Uncover Your Qualities And Determine What You Want (5 minutes)
First off, get out a sheet of paper and write down 5-6 of your most attractive qualities and 5-6 things you are looking for in a date. Once you've done this, brainstorm one or two stories that portray you as possessing these qualities.
Step 2: Write The Introduction Of Your Dating Profile (10 min) 
Now that you have qualities (and anecdotes) in hand, you need to compose an introduction. On many sites, this is going to be the only thing that a potential candidate sees when they initially click on your profile. For this reason, it needs to be captivating.
Do not just begin your profile with an overview of general information about yourself. The introduction is where you grab your readers' attention by divulging a small part of one of the stories you plan to share, or by unleashing a wild and potentially fictitious synopsis of your greatest accomplishments.
For example …
And you can use any story or exaggerated set of circumstances like this.
The situation above happened at a small lake in Minnesota, and those rogue waves were really just a bunch of angle biters. But you sure did want to know what happened next, didn't you?
You need to make the most of these few lines, draw women in because they may not see more of you than the small tidbit of info displayed before the "…read more" link.
Make them want to read more.
Step 3: Write The Body Of Your Dating Profile (30 min)
The body of your profile is a different beast in its entirety. You've obviously drawn your reader in, so now is your chance to have them drooling over a potential drink with you. When it comes to composing the body of your profile, you want to be informative, but you want to do so in a creative manner.
There are two ways that you can accomplish this goal:
Paint an elaborate story that portrays the person you are. Allow the story to vividly describe your sense of adventure and your dedication to hard work. Then challenge your reader to decide whether or not she could see herself alongside you for this wild ride. If she's not up to it of course, let her know that you won't be offended when she keeps shopping.
Extensively over-exaggerate your situation. This might be coupled with stories of the stint you did with Cirque du Soleil, or the brief period of time you spent in Afghanistan as an undercover photographer. Once you've taken the grandiose to its limit, confess the results of your wild imagination, and then elaborate on the parts of your stories that had some truth. Humor is key with this approach.
The key is to use this section to share the things that you are passionate about on a daily basis. However, this can be somewhat tricky because we are not always stoked about things like our job, and the fact of the matter is that the daily grind can be kind of mundane. But that doesn't have to be reflected in your writing. For example, this guy is an accountant, but he doesn't let that get in the way of making his work sound appealing.
And if you are just struggling for material, tell women about the things you do on a daily basis that you actually enjoy. Whether it's working out, catching up with friends, walking your dog or experiencing the outdoors, portray these activities in an exciting fashion. It's amazing what you can spin with a little creativity.
Ultimately, the secret lies in the message behind the writing. Women want to know that you are confident, smart, adventurous, and successful. Focus the body of your profile on communicating those aspects of your personality and your words will impact your profile's visitors.
Step 4: Make The Final Touches And Create A Relevant Headline (15 minutes)
Finally, let your reader know what holds your interest. Say it outright while being challenging, confident and edgy. And always wrap it up with a call to action. Prompt her to message you.
Here's a perfect example of how to end your profile:
This should take you about five minutes, which leaves you with ten to spare to edit your profile and create a captivating heading.
Use your profile text to inspire the headline so your reader can make a connection between the two. If you can give them an "aha" moment, you're in. (People love to feel smart.)
For a great resource on catchy headlines, check out this article.
It's Written, Right?
Now you have the means of putting together a successful online dating profile.
Decide which parts of your personality you want to portray; grab your reader's attention with a thrilling introduction; show them who you are with stories from your life; finish by letting women know what you are looking for; and then prompt them to send a message your way.
These little tricks can have you dating in no time, but at VIDA we're also realistic. We know that not everyone has the time or energy to write an effective dating profile, but if you're going to put yourself out there, you want to do it right.
That's why VIDA provides a profile writing service that will help you score dates with the women you want. First we will conduct an interview with you and then dedicate extensive resources to writing and designing your perfect dating profile. Time and time again, our method has been proven effective across an array of dating websites.
The profile process can be taxing, but it doesn't have to be. Follow the steps laid out above and you'll surprise yourself with just how attractive you can appear to women. And if writing is not your thing, reach out to us and we'll be happy to do the legwork for you.
Good luck!