I hope you enjoy reading the blog post.
If you want to chat now about your matchmaking search, click here.
Top 8 Boston Matchmakers (Which One Is Best For You?)
When you're working 40+ hours a week, it's hard enough carving out time to hit the gym, much less meeting new people you're actually interested in dating. Hiring a Boston matchmaker is likely the best way to meet high-high quality, hand-selected local matches.
There's no shortage of professional matchmakers, but which one is best for you?
To help choose the best service for you, our team of matchmaking experts has put together this comprehensive guide.
We've been in the industry for well over a decade, and have written 200+ matchmaker reviews. Our expertise come from our first-hand experience, extensive research, and a keen understanding of what customers value the most.
Start your search here with this list of the top 8 dating services in Boston!
VIDA Select
If you want to meet your ideal partner fast, why not hire the one matchmaking service with exclusive access to the largest database of eligible Boston singles there is? VIDA Select's matchmaking team has been matching clients with their ideal partner since 2009.
Cost
VIDA's packages start as low as just $1095 per month for Basic matchmaking services. Premium matchmaking services start at just $1695. Elite options begin at only $2595 per month.
The cost of your matchmaking package is highly reflective of how many hours it should take to find highly compatible matches for you each month of service. So factors like your match criteria and number of locations are taken into account.
Contract Required
No - clients pay by the month.
What To Expect
VIDA Select's dating pool is second to none, filled with attractive, interesting people you'll be excited to meet. Even better, you're in control of the entire process, from start to finish.
You pre-approve your matches from a carefully curated list, which means no disappointing blind dates! You'll only go on a date with people you're excited to meet.
VIDA's matchmakers understand that you want a dating service tailored to fit your schedule. That's why there are no contracts - you simply pay for the time you need. You can always take time to explore a relationship, or take a break anytime you have a trip coming up.
When you sign up with a matchmaking service that requires a lengthy contract, you're paying for time you don't need if you meet someone quickly.
A Boston matchmaker shouldn't need a year to find you "someone special." For most VIDA clients it only takes about 11 dates, usually in just 3 months!
Get started now with a low-key, completely confidential consultation to see if VIDA's matchmaking service is the right fit for you.
Enamour
Enamour's matchmaking team has been helping successful, discerning singles meet their ideal partners for well over a decade.
Cost
Matchmaking packages start at $20,000, and can be tailored to fit each client's search requirements.
Contract Required
Yes. Contract length can vary depending on the matchmaking package, but start around 6 months.
What To Expect
Each client is paired with a dedicated matchmaker, who learns all about you and what type of person you're looking for. Enamour's team focuses on relationship psychology during the vetting process, getting to the heart of compatibility when hand selecting your potential matches.
Matches are curated from their invite-only database, and the matchmaking team also uses a combination of AI and recruiting tech to identify highly compatible, eligible singles.
You'll have an opportunity to provide and receive feedback after each date, so your matchmaker can fine tune the search as necessary.
Serious Matchmaking
Janis Spindel has 20+ years of matchmaking experience under her belt.
Working alongside her daughter Carly, she has one of the most premiere millionaire matchmaker services in the US. She's based in New York City, but has a team of Boston matchmakers.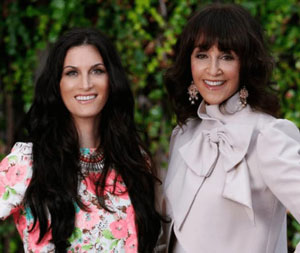 Cost
A yearly membership with Serious Matchmaking starts at $25,000 to work with Carly and $50,000 to work with Janis.
The cost increases depending on your package level, topping out at a cool million for the Global VIP package.
Clients also pay an initial signing fee of $65,000 before matchmaking service begins. If the Spindels find your perfect match, another $65,000 is due as a finder's fee. You'll be requested to pay it if you become engaged, move in together, or date for 12 months.
Contract Required
Yes
What To Expect
This elite matchmaking service only takes men on as paying clients.
Women pay a one-time "consultation" fee for an in-person interview, which will determine whether or not they're included in the database of eligible Boston singles.
To be matched with clients, women must have the "4 B's" - brains, beauty, body and balance. Approved women will be introduced to clients, and invited to various mixers and events hosted by the Spindels.
The first step to becoming a Serious Matchmaking client is filling out an online form, then meeting with Spindel over lunch or dinner so she can get to know you and your relationship goals.
If you decide to move forward, she'll recommend the package that she feels fits you best, and the search is on.
Want more details? Check out our Serious Matchmaking review!
Kelleher International
Founded in 1986, Kelleher International is headquartered in San Francisco with a branch in Boston. The elite matchmaking services of this mother/daughter duo have been featured on TV shows like The Today Show and 20/20.
Cost
Kelleher International's membership packages reflect the type of search you're looking for. A local search starts at $30,000, plus you have the option to expand to different cities for an extra $5,000 per additional location.
A national search starts at $45,000, or you can opt for the "CEO Club" membership, which starts at $150,000 and can go over $300,000. At this membership level you'll be working directly with Jill or Amber.
Contract Required
Yes
What To Expect
To become a client, you fill out an online form and schedule an interview. The next step is a Skype or in-person consultation where you discuss your long-term relationship goals and "ideal partner" criteria. If you decide to hire this mother daughter team, you sign a contract and you're up and running.
Contracts typically span 1 to 3 years, and include 12 months of "hold" time. That means you have the option to freeze your membership as needed until you've used up all 12 months.
Exclusive Matchmaking
Headquartered in Annapolis, Exclusive Matchmaking was started by Susan Trombetti in 2011. This elite matchmaking & dating agency has offices all over the country, including a matchmaker in Boston.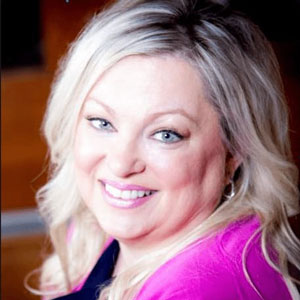 Cost
Exclusive Matchmaking has a range of membership options.
Women can join the database, provided they pass the screening process. Having your profile in the database is free, however there is an interview fee. As a free member you'll be matched with clients, but no active search will be done on your behalf.
If you're looking for their most elite matchmaking service, the VIP Platinum Matchmaking membership is an option. Matchmakers only have a limited number of Platinum clients at any time, and costs range from $7,500 to $125,000+.
Guys between the ages of 21 and 32 can sign up for the Exclusive Introductions package, which costs $3,500. You'll receive introductions, but no personalized coaching services.
If you just want to meet high-quality women but don't want to sign a contract for elite matchmaking services, Exclusive Matchmakers will host a cocktail party for you. Starting at $4,000, you'll be introduced to hand-selected matches throughout the event.
Contract Required
Yes
What To Expect
Her matchmaking philosophy is a bit unusual: she doesn't believe in lists of ideal partner criteria. She's been quoted as saying, "Throw your list away. I don't work with lists."
That being said, she will discuss what you're looking for in a perfect match during your matchmaker consultation.
You'll also have the opportunity to decide whether you're just interested in matchmaking services or you're also interested in date coaching and relationship advice, which is a separate membership option.
The consultation, which costs $350 via Skype or $550 in person, is required in order to sign up for the service.
Clients are matched with singles in her database, and her matchmaking team provides feedback afterward. You can also discuss the quality of the match so they can make any needed adjustments in your search.
Want an even closer look at this elite service? Check out our Exclusive Matchmaking review!
Susie Q Matchmaking
Susie Q Matchmaking was founded by Boston matchmaker Susanne MacDowell in 2013. Her office is in the Prudential Tower.
Cost
Pricing varies by client, depending on the scope of the search and your match criteria. But you can expect to spend a minimum of $5,900 for a 6-month contract, and up to $15,000 for her matchmaking services.
Contract Required
Yes
What To Expect
Becoming a client starts with filling out a short online form, then having a face-to-face consultation to discuss your relationship goals, cost, and contract details.
You'll receive an unlimited number of matches throughout the duration of the contract. Similar to other Boston matchmaking services, Susie Q Matchmaking provides a photograph and profile of eligible singles matching your criteria.
Elegant Introductions
Elegant Introductions is actually headquartered in South Florida. But both founders are from the Boston area, and they maintain a presence there. Their service has an international reach, helping singles across both North and South America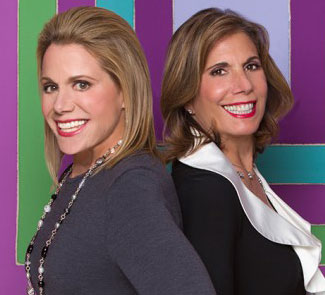 A licensed psychologist specializing in individual and relationship therapy, Dr. Nancy Gold Zimmer founded Elegant Introductions in 2013 with long-time friend Barbara Black Goldfarb. Goldfarb is a national community leader and philanthropist.
Clientele
Zimmer and Goldfarb only take on a limited number of active clients at a time, typically "sophisticated and highly educated" professionals.
Cost
Basic services start at $15,000. Contracts are tailored to individual clients. Factors such as length, number of guaranteed matches, and scope of the search all affect the final price.
Contract Required
Yes
What To Expect
Submitting a short profile and answering a few questions online is the first step. Potential clients will then meet with these Boston matchmakers, discussing topics ranging from dating goals and relationship history to specific match criteria and compatibility factors.
You'll then meet hand-selected matches. Clients also have the opportunity to provide feedback after each introduction. Dating coaching and style consultation is included in the price of the service.
LunchDates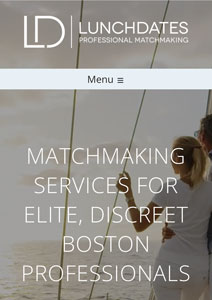 LunchDates is a matchmaking service in the Greater Boston area that's been around for 40+ years. Executive matchmakers Jill Vandor and Laura Kenney have been with the service since 2012.
Their main office is in the Prudential Tower, with 5 additional locations in Braintree, Newton, Framingham, Burlington, and Nashua, NH.
Cost
Membership costs vary per client and are discussed during the initial consultation. Pricing typically starts around $3,000 and varies depending on the scope of your search and the length of service you want.
LunchDates offers both 6-month and 1-year subscriptions. They also have a more elite "Executive Dating Service", which caters to professional singles.
Contract Required
Yes
What To Expect
Potential clients start by filling out a short online form, then speaking with a matchmaker over the phone to discuss your ideal match criteria, price, and other contract details.
Depending on your level of service, you will be able to see photos of potential matches prior to agreeing to meet, and your dates can be arranged for you.
To learn more about LunchDates, check out our matchmaking service review!
All product and company names are trademarks™ or registered® trademarks of their respective holders. Use of them does not imply any affiliation with or endorsement by them.
Why Choose VIDA Select?

Since 2009, thousands of clients have discovered true love thanks to VIDA Select's fresh, modern approach to matchmaking – which has finally thrown blind dates and long-term contracts out the window. This isn't your grandmother's matchmaking!
Instead of working with a single matchmaker using a small rolodex of potential partners, VIDA Select's matchmaking team taps into the world's largest database of available singles. We'll quickly identify the matches who check all of your boxes so you can finally experience true chemistry. Are you ready to become our next success story? Schedule your complimentary consultation now by clicking the button below!
Get Started Now