Bumble Spotlight is a great way to get your profile in front of more eyes – but for maximum effect, you need to promote your profile at the right time.
Find out when is the best time to use Bumble Spotlight to boost your match rate, plus how much it costs and how this Bumble feature works!
What Is Bumble Spotlight?
Similar to how a Tinder Boost works, Bumble's Spotlight feature highlights your profile for a full 30 minutes. So when singles in your area fire up Bumble, they'll find your profile front and center.
You'll know Spotlight is activated because you'll see stars across the top of the app, but other users won't know you've paid to promote your profile.
To activate the Spotlight feature, simply tap the "Spotlight" icon at the bottom of the profile editing screen:
How Much Does Bumble Spotlight Cost?
One Spotlight per week is included with a Bumble Boost subscription. But if you're using Bumble for free or you want to spotlight your Bumble profile more often, you can buy them in quantities ranging from 2 to 30:
The Best Time To Spotlight Your Bumble Profile
App founder Whitney Wolfe has shared that Bumble activity is at its peak around 6pm, and people spend the most time on the app on Sundays.
So Sunday around 6 pm would be the ideal time to activate the Spotlight feature if you want maximum exposure for your money.
Users also tend to flock to Bumble during terrible weather. So if a bad rain or snowstorm hits your area, consider Spotlighting your profile. An activity surge of 20-40% during large storms is common, so you'll get even more profile exposure.
3 Ways To Get Your Bumble Profile Ready For The Spotlight
If your Bumble bio and photos aren't camera ready, it doesn't matter how many extra eyes see it. Spotlight isn't a magical fix – your profile still needs to compel her to swipe right!
#1: Make Your Profile Picture Perfect
Specifically, your primary one. Everybody knows photos can (and will) make/break your chances on dating apps, and yet a lot of guys still don't put much thought into which photo they're leading with.
If you want dates with your best Bumble matches, don't be that guy.
Keep these "perfect dating photo" traits in mind when choosing your primary Bumble photo: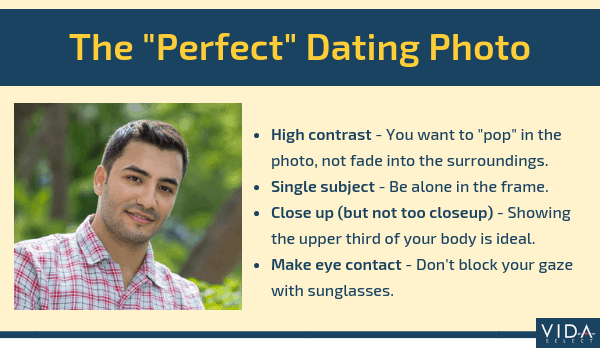 This list was developed by neuroscientists, so you know it's legit. They were studying Tinder photos, but an attractive photo is attractive no matter dating app you're using, right?
#2: Start The Conversation – With Your Bio
It's true that guys can't send the first message. But that doesn't mean you can't get the conversation started! It's simple – include an icebreaker type question at the very end of your Bumble profile, like this:
Thanks to the first Bumble tip she's going to love your photo, and now your Bumble bio is handing her a ready-made message to send you. She doesn't have to figure out what to say, she just has to answer your question and you can take it from there.
Want more examples? Check out these 12 great Bumble profiles for men!
#3: Use Move Makers To Get More Matches
Bumble Move Makers present the perfect opportunity for you to share a few attractive tidbits about yourself, but in a natural way that doesn't sound like bragging.
For example, one of the Move Makers prompts is "Beach or Mountains."
One isn't better than the other, but most guys answer it in the most boring way possible – by simply adding whichever one they prefer as in the example to the right.
That's a huge missed opportunity to showcase an attractive trait like physical fitness:
In that short sentence, she learns you're witty, you likely travel to places where you can scuba dive, and you're in shape enough to do it.
See how much more impact an answer like that has on your perceived attractiveness?
Want Even More Bumble Advice?
Check out our Bumble Guide – it's packed with profile and message examples, expert tips, and strategies you can implement right now to get more matches – and more dates!