I hope you enjoy reading the blog post.
If you want my team to just do your online dating for you, click here.
The 7 Best Italian Dating Sites And Apps [That Really Work]
Ahhh, Italy. When is love not in the air?
If you're having trouble finding someone you want to make sparks fly with, you're likely looking in all the wrong places. To meet the most intriguing Italian singles, try one of these 7 best Italian dating sites and apps!
Meetic.it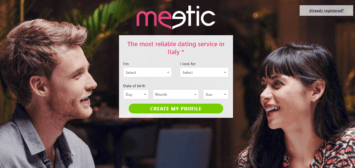 Owned by the same group that runs online dating giant Match.com, Meetic.it is a must if you're looking for your Italian soulmate.
It's not a free dating site, which typically means the women and men you find on it are genuinely looking for a long-term relationship.
Plus, the subscription fee helps keep the quality of your matches high - you won't find nearly as many fake profiles or people who don't seem interested in meeting you in real life.
You can set up your profile and take a look around for free. But all the good stuff - i.e. messaging, requires a premium membership: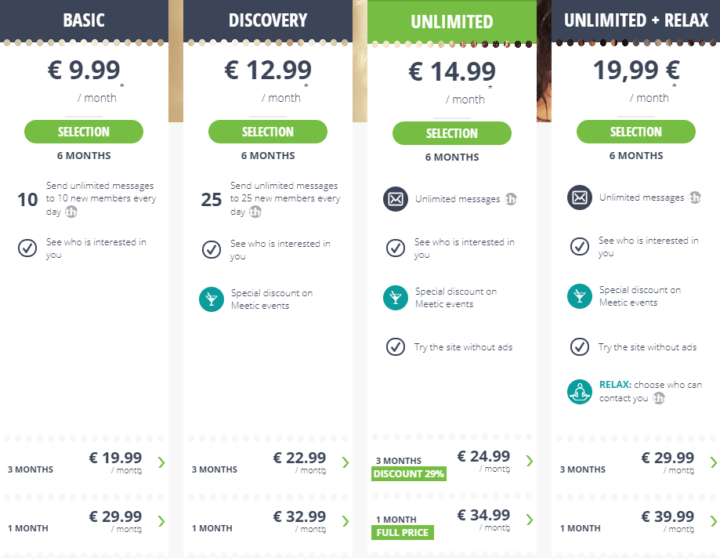 Choose your level thoughtfully, as the first 2 memberships restrict how many new people you can contact every day.
If you don't speak Italian, be prepared to hone your Google translate skills, or try one of the other popular dating sites and apps on this list.
Get Meetic.it for Android or iOS.
Lovoo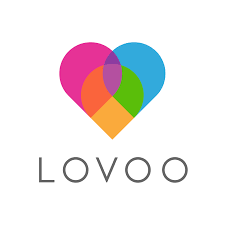 Lovoo, a German dating app that's also popular across Southern Europe, is a great option for dating in Italy.
There's a section that's similar to Tinder, called the "Match Game". Here, you can like (or not) a profile by swiping, and when the interest is mutual you can begin to exchange messages with each other.
There's also a "Live Radar" feature that displays any Lovoo users who are currently in your area. You can also access the list of profiles from the "Nearby" section of the app.
While downloading the app and signing up is free, most of the functions require either a premium membership or spending credits on a per-use basis. You can either purchase credits within the app starting at £2.99 for 300 credits, or earn them by downloading suggested apps, inviting friends, etc.
A premium membership starts at £0.94/week, and includes advantages like sending messages without matching first, seeing who "liked" and "favorited" you without spending credits, and priority access to the newest users.
Lovoo tries to cut down on the number of fake profile by offering a verification procedure. If you submit a photo of you holding up a piece of paper with a special code written on it, you'll earn a blue badge that lets other people know you're legit.
Tinder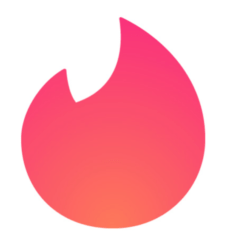 Part of the singles scene in a bustling city like Rome, Milan, or Naples? If you're not using Tinder in Italy - especially if you're in your early 20s to mid 30s - you need to fix that, stat.
One of the best Italian dating apps, it couldn't be easier to use. Simply swipe right whenever you're interested in a profile, left if you're not. You can exchange unlimited messages with anyone who also "likes" your profile.
You can do all that for free, with the caveat that you're limited to a certain number of right swipes every 12 hours. Typically it's around 100 - and it's amazing how fast you can hit that limit in a place like Italy with so many attractive local singles.
A Tinder Plus premium membership comes with unlimited right swiping, and a whole slew of other convenient advantages.
And if you want the convenience of having a gridview with all the people who liked your profile already, choose Tinder Gold. In that section, you can selectively match with any singles who catch your eye, or match with all of them in just one tap.
Tinder Platinum nets you even more advantages.
Want to see all the benefits that with each level? Compare all three memberships here!
Download Tinder for on Google Play or the App Store.
Happn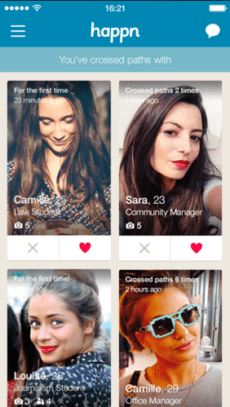 Happn is a Tinder alternative with one important twist - you only get to see profiles of Italian singles who come within a certain distance of you at some point during the day.
You can expand your "dating area" up to 90 kilometers.
Check out your timeline, and from there you "like" or "pass" on profiles. As with other dating apps, messages can only be exchanged with people who "like" you in return - called a "Crush" in Happn.
Happn also conveniently shows you exactly how many times you've unknowingly been near a match, and details like when/where the missed connection occurred.
And if your match is currently in range? You'll be notified, and if there's mutual interest you can start messaging your way into a face-to-face conversation.
There's also another way to meet Italian singles on Happn, called "I'm Free To". In this section, users can select a potential date activity from a menu: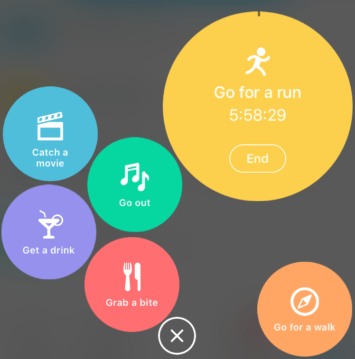 That activity suggestion will be open to other Happn users who enter your matching radius over the next 6 hours. People can pay 1 credit to say "I'm in," and you can accept their response if you like what you see.
Credits can be earned by doing things like downloading various apps that Happn suggests, sending invitations to join to your friends, and other activities like that. You'll also receive 10 credits just for signing up.
You can also buy them, starting at $1.99 for 10.
There's also a premium membership option: Happn Essentials. It costs $19.99 for 1 month, $16/month for 3 months, or $12/month for 6 months.
Premium membership features included:
Check out who "liked" your profile
Say "Hi" to 10 people per day, which is way to let someone know you're interested before they've "liked" your profile
No ads
Twice the chances to play CrushTime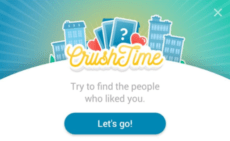 CrushTime is a game that gives you the chance to guess which Happn user already "liked" your profile from a selection of 4.
Guess correctly, and it's an instant match. And you don't really lose if you guess wrong - it just "likes" that profile, and if that user is also interested, you'll still get a match!
Having a predetermined "matching radius" that literally goes wherever you do means this dating app works best in crowded cities.
For more details on Happn, check this article out.
Download Happn on Google Play or App Store.
Badoo

If you're looking for relationships on the more casual end of the spectrum, check out Badoo.
This dating app (and site) is incredibly popular all over Europe, and you'll find plenty of hot Italian singles on it. The quality of your matches will likely vary, so if you're looking for "meet the parents" contenders stick with Meetic.
Head over to the "Encounters" section, where the app will show you people it thinks you'll like based on mutual interests. Like Tinder, you'll swipe through profiles one at a time and matching when there's a "like" on both sides.
Then there's the "People Nearby" section, which is similar to Happn in that you'll see any Badoo users in your vicinity. Here you can either "like" a profile or just send a message.
If you're looking for a good free Italian dating site or app, Badoo fits the bill. Of course, you also have the option of paying to access "Super Powers", which are premium features like these: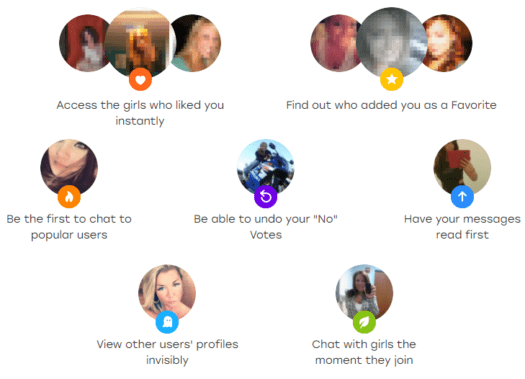 The cost varies depending on the length of your membership:

Want to learn more about Badoo? Go here.
Download Badoo for Android or iOS.
Once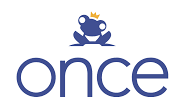 Compared to some of the others on this list, Once isn't the most popular dating app in the country. But if you're in the market for a long term relationship or marriage, you'll find plenty of high-quality Italian singles on it.
But there is one catch - you only get to check them out one day at a time. As the name implies, your (single) daily match arrives at noon.
Then the countdown begins - you've got exactly 24 hours to either "like" your match or pass on it. When there's sparks on both sides, messaging can begin.
If not, you can either patiently wait to see what tomorrow's match is like, or you can spend "Crowns" to unlock some shortcuts:

Download Once on Google Play or App Store.
OkCupid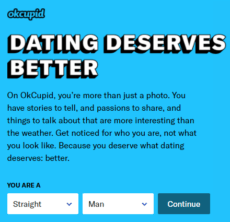 OkCupid is one of the best Italian online dating sites to try if you meet these criteria:
You're under 35(ish)
You're in an urban area, the bigger the better *or*
You live or work in a university town
And even if you're 35+, it's still a great place to find intriguing Italian singles that you'd actually consider dating.
While it's free to message anyone you want, where your icebreaker message appears is determined by whether or not the other person has "liked" your profile yet. If they have, you're golden - the message will appear in their inbox.
If not, your profile then shows up in the recipient's various match feeds, where your message will be visible if they choose to click on your profile.
This popular dating site also offers two premium memberships.
Premium features include seeing who likes you, revealing how a potential match answered all the questions, unlimited likes, dealbreakers and more. Want more details? Check out this OkCupid review!
Download OkCupid on Google Play or App Store.
The Best Way To Find Amore In Italy
Whether you want to casually date or you're looking for The One, chances are you're in a hurry to meet attractive, intelligent, and intriguing Italian singles. You know - the kind of person you can't wait to date?
But finding someone special on dating sites and apps takes time and effort, whether you're in Italy or anywhere else in the world.
Profiles, photos, messages - they all need to be spot on if you want to meet the best people.
Why not do yourself a favor, and call in the dating experts at VIDA Select? From writing a wildly attractive profile to scheduling dates with high-quality matches, our team of professionals does it all.
If you're serious about meeting someone, discover how VIDA Select can make it happen!
Want us to do your online dating for you?

Hey, I'm Ally, VIDA Select's Director of Matchmaking.
We take all the frustration, hard work and hassle out of modern dating!
Imagine your very own Dream Team of highly skilled dating experts searching for the very best local matches, sparking their interest, and arranging all the dates for you.
Wouldn't it be nice to finally stop swiping and start dating higher quality matches so you can meet someone special?
We've helped thousands of singles just like you since 2009, and we're ready to make you our next success story!
What are you waiting for? Take the next step now…
See If You Qualify