I hope you enjoy reading the blog post.
If you want to chat now about your matchmaking search, click here.
Best New Mexico Matchmakers: Santa Fe, Albuquerque & More!
Searching for the best New Mexico matchmakers?
Our team of matchmaking experts created this comprehensive guide to help New Mexico singles find the best matchmaker. Our experience in the industry dates back to 2009, so we're well acquainted with the major players.
We've written over 200 reviews of matchmaking services, leveraging our in-depth knowledge of the industry and our first-hand understanding of what clients value most. These dating services for singles in Santa Fe, Albuquerque and beyond are worth considering!
And at the end, you'll get expert advice to make sure you hire the best NM matchmaking service for you.
Julie Ferman says she got into matchmaking after conducting "a proactive love search" of her own, which is how she met her husband 30 years ago.
A well-known Los Angeles matchmaker, she established a presence in Santa Fe in 2016 and now works out of both locations.
Clientele
Santa Fe Matchmaking is for singles of all ages, although she doesn't take just anyone on as a client.
As she explains, she only works with people who are "marketable" - i.e. happy with their lives, invested in their appearance, and looking for a serious relationship.
Cost & Contract
It's free to register as a potential match with paying clients, and to attend the events she organizes for Sante Fe and Albuquerque singles.
Personal matchmaking starts around $9,995 for a local search. To add more locations, the cost starts around $15,000 and can over $25,000.
Contracts generally run for 3 to 6 months depending on your circumstances.
What To Expect
If you just want to join her database of 30,000+ singles, you can do that via her website.
To hire Ferman as your matchmaker, you'll first need to have a dating coaching consultation. It's a 50-minute session by phone, which costs $295. Or you can meet with her face-to-face for $495.
She'll develop a "Romance Marketing Plan" for you, and also identify a few singles from her database she feels might be compatible so you can get an idea of who you might be matched with.
Assuming she takes you on as a paying client, your consultation fee is applied to the matchmaking service cost.
Like most traditional matchmaking services, you'll be able to review matches she selects for you. If there is mutual interest in a date, Ferman arranges it for you. After you've met, you can check in with her about how it went.
Singles who register through Ferman's website can also attend invitation-only free events hosted by Ferman. She typically organizes them around demographics like age, such as mixers for singles under or over 40.
Founded In
2008
Further Reading
Before starting her dating service, Barbie Adler was an executive recruiter for Fortune 500 companies.
She started her matchmaking service in Chicago over 20 years ago, and has since expanded into a handful of larger cities around the US, including Santa Fe.
Clientele
Adler typically works with successful, ambitious men seeking a serious relationship. Women usually join her database of eligible New Mexico singles, but she'll also take women on as paying clients.
Cost & Contract
Hiring Selective Search starts at $25,000 for a "Basic" membership. That includes up to 10 matches in Santa Fe during your contract period.
For clients wanting to expand their search to multiple locations, the Elite Membership includes up to 10 matches in 5 cities. It starts at $50,000.
There is also a "Young Executive" option if you're younger than 35. That package only includes up to 6 matches.
Contracts last for 12 months, with the exception of the Young Executive membership which also has a 6-month option.
There is no charge to be included in Adler's national database of 250,000+ singles. But you'll need to interview and pass the screening process to be matched with her paying clients.
What To Expect
Whether you want to hire Adler as your New Mexico matchmaker or just be considered as a potential match, it starts with a 2-interview.
That conversation covers everything from your matchmaking criteria and relationship goals to your lifestyle and background.
Paying clients then review an unlimited number of Santa Fe singles selected by your matchmaker for compatibility. When both halves of the potential pairing are interested in meeting, contact info is exchanged and it counts as a match.
Founded In
2000
Further Reading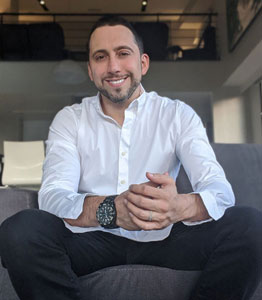 If you're having no luck with the Albuquerque dating scene or just can't seem to meet relationship-quality Santa Fe singles, VIDA Select can help.
Your dedicated matchmaker has access to New Mexico's biggest pool of compatible singles - and uses a combination of old-fashioned intuition and modern technology to find your perfect match.
Clientele
VIDA specializes in helping professional, successful singles who want to meet highly compatible people. Typically, clients range from their late 20s to late 60s.
Cost & Contract
One thing that makes VIDA different from many other matchmaking services is there is no need for a long-term contract.
Clients pay on a month to month basis, with the price of your monthly package highly correlated with the total number of hours that should be devoted to your ideal partner search.
There are three tiers of service to choose from - Basic, Premium and Elite. Both the service level and the cost take the specificity of your matching criteria, search radius, and other factors into account.
Basic matchmaking packages start at $1095 per month, Premium options start at $1695 per month and Elite matchmaking packages start at only $2595 per month. Clients take just 3 months on average to meet someone special!
What To Expect
All potential clients go through a quick screening process to make sure the dating service is a good fit for them (and vice versa).
Before the search for your perfect match officially gets underway, you'll have an in-depth discussion with your matchmaker. Topics range from what type of person you want to meet, what your relationship goals are, your specific matching criteria and more.
You'll have the chance to review all your potential matches based on a full profile, which means you'll only meet people who check all your 'ideal partner' criteria.
VIDA Select also offers dating coaching, personal styling, professional photography and more so you'll make the best possible impression on all your matches!
To find out more about VIDA's matchmaking service and see if you qualify, go here.
Founded In
2009
2 Things To Do Before Hiring A New Mexico Matchmaker
Hiring a matchmaker isn't a process to be taken lightly - after all, this is the search for your soulmate that's on the line. A little preparation helps ensure you're making an informed decision.
No matter which dating service you're considering, there are 2 things to consider doing before scheduling your initial consultation:
Check reviews
Ask the right questions
#1: Mine Matchmaking Service Reviews For Intel
Review platforms like Yelp and TrustPilot can be a goldmine of information when you look beyond just the number of stars or the rating.
You no doubt already take anything you read on the internet with a grain of salt, which is especially important when you're looking at unverified reviews.
What's especially useful is how (or if) a company responds to a review - that can give you insight into the sort of customer service you can expect.
A company representative may respond by quoting language from the contract. That gives you a sneak peek into what you'll be asked to sign, if you're thinking about using a service that requires a lengthy contract.
The example above is an excerpt of a national dating service's response to a customer complaint that was filed with the Better Business Bureau.
What You Can Learn
The highlighted portions reveal 3 important things about this matchmaking service's approach:
A match becomes "official" when your matchmaking exchanges contact information on your behalf. If you have a guaranteed number of matches, it gets deducted from that total even if you're never able to get in touch with that person.
You may meet people who don't match all or some of your stated preferences. And if you read between the lines in this example - even a match who meets exactly none of your 'preferences' still counts, because your criteria aren't 'requirements'.
When a company highlights that their membership changes on a daily basis, that could be because they use the "I've got a perfect match for you in mind right now!" line in the sales pitch.
So you commit to the contract, only to be told you'll be meeting someone else because the promised person isn't unavailable now. When it turns out to be a far less than perfect match, it's frustrating - but acceptable under the terms of your contract.
You'll typically be asked to pay the entire service fee up front. So being forewarned with knowledge like that can be extremely valuable. You can use that intel to...
#2: Ask Direct Questions
It's a good idea to have a few questions already in mind before your consultation starts. Then you can make sure to ask about any aspect of the service that's particularly important to you.
You can bring up something you read in an online review. Or ask more general questions like these:
What they say is important, and so is how they say it. You want to have a good "vibe" with your matchmaker. If you're not comfortable with the answers or with the delivery, it may be wise to consider other options too.
Why not see what VIDA Select can do for you? The initial consultation is free, low-key and confidential. And no long-term contracts needed, you just pay as you go.
Find out how VIDA's matchmaking team can find your perfect match - go here!
All product and company names are trademarks™ or registered® trademarks of their respective holders. Use of them does not imply any affiliation with or endorsement by them.
Why Choose VIDA Select?

Since 2009, thousands of clients have discovered true love thanks to VIDA Select's fresh, modern approach to matchmaking – which has finally thrown blind dates and long-term contracts out the window. This isn't your grandmother's matchmaking!
Instead of working with a single matchmaker using a small rolodex of potential partners, VIDA Select's matchmaking team taps into the world's largest database of available singles. We'll quickly identify the matches who check all of your boxes so you can finally experience true chemistry. Are you ready to become our next success story? Schedule your complimentary consultation now by clicking the button below!
Get Started Now