So you've spent the last few years focusing on your startup, or working your way up the corporate ladder. You're successful in life, but just haven't found the time to find the perfect partner for you.
You could make a wise decision and hire your very own virtual dating assistant to do all your online dating for you, but if you're going to go at it on your own, these 4 best dating sites for professionals are where you want to start.
At the end of the article, you'll even discover 3 dating apps that are worth considering, and one more site worth trying that might surprise you! Read on for everything you need to know to meet someone special who operates on the same professional and intellectual level as you.
Exclusive Bonus:

Download

8 of our best, proven profiles

that you can copy & paste on all your favorite dating sites and apps.
1) Match.com
Match.com is one of the most promising paid dating sites for middle aged professionals in terms of sheer volume of members.
According to the site's internal data, almost half of their users are between 30 and 49, and 26.5% are over 50. That makes it one of the dating sites for professionals over 40 to meet someone special.
Plus, the monthly fee weeds out people who aren't all that serious about actually going on in-person dates to find the right relationship. If your career takes up most of your time, that's important. From an efficiency standpoint, choosing a paid site with a large pool of local singles who are serious about meeting someone makes the most sense.
Use the search criteria to target the type of person you want to date. If you're looking for someone's who is also career-minded, filter your results by occupation and/or income level.
For an in-depth look at the ins and outs of Match.com, check out this review.
2) Millionaire Match
If you're looking for the total package – someone who's beautiful and successful, trying out MillionaireMatch is must. It's one of the most legit exclusive dating sites for professionals of all ages.
And no, you don't really have to be a millionaire to join. But guys: the women you'll find on the site are looking for successful, established men and generally have high expectations of what to expect on a date.
If you actually are a millionaire, going through the verification process is worth the hassle. The "Certified Millionaire" status on your profile lets her know you're The Real Deal.
MillionaireMatch isn't a traditional "sugar daddy" dating site, although you will find beautiful women who are looking for a generous gentleman. The site has positioned itself as a place where millionaires meet, but it's also got quite a few gorgeous, successful, career-minded women who are simply tired of their dates showing up on the city bus.
Whether you're seeking a long-term girlfriend, wife, or model quality companion, with a little luck, you'll find her on this site. But your profile and photos need to be top notch if you want her to respond to your messages.
What works on a more mainstream site like Match.com won't necessarily play well on MillionaireMatch. Simply stated, when you're fishing for high quality women, you need high quality bait. Click here for some tips on how to get your MillionaireMatch profile to stand out in the crowd.
You can download the Millionaire Match dating app here:
3) Christian Mingle
If you practice Christianity or were at least raised in a Christian home, ChristianMingle is certainly worth checking out. It's the most popular website for serious, marriage-minded Christians, and a great option for men seeking a partner who shares the same faith.
You'll find a range of women from "Bible-thumpers" to casual believers, and you don't have to be a devout follower to sign up. But yes, you generally should be a Christian to join this site.
Sometimes it's okay to skirt the truth about certain things on a dating profile, but joining a faith-based dating site when you don't have any strong ties to that faith is probably not the best idea.
If you do qualify, the site's demographics are in your favor. Women outnumber men on ChristianMingle, which makes it a rare gem. And if you're looking to meet 35+ year old women, there sure are a lot of them in any big city.
But keep in mind, ChristianMingle is a niche dating site, which generally means a bit smaller user pool. If you're living in a small town or city, it could be limiting.
Be prepared for your search to take a little longer, or use it in conjunction with other sites and apps. For instance, on more popular sites like Match.com, you can filter your matches by religion if having a shared faith is a priority.
Still not sure whether ChristianMingle is a good choice for you? Check out this ChristianMingle Review.
4) JDate
JDate is another faith-based dating site we've used to get excellent results for our clients. In fact, it's our go-to site for guys looking to meet a nice Jewish girl grandma will be thrilled to meet.
The site attracts high-quality, successful women. And although the pool of users is smaller than you'll find on a mainstream site like Match, the subscription fee is usually worth every penny if you're in big city..
JDate profiles are pretty short – the bulk of it is an "About Me" section similar to what you'd write on Match.com. You'll need to put some effort into it if you want to stand out, so click here for some expert dating profile advice.
So there you have it – our top 4 dating sites for professionals. But since you're probably the type of guy who likes to hedge his bets, here are…
4 Honorable Mentions Worth Your Consideration
1) The League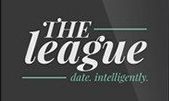 The League is basically Tinder for elitists. If you're looking for dating sites for professionals only, this is a good place to start. Yes, it's technically an app, but it's worth a mention on this list just because of the high-quality matches you'll find.
The wait list to get in tends to take a while to clear, but if and when they pull back their virtual velvet rope for you, you'll be looking at a much more "eligible" base of accomplished singles.
The app uses your Facebook and LinkedIn accounts to hide your profile from your friends, coworkers, and bosses, so it's also more discreet than apps like Tinder.
Because you only receive a limited number of matches a day, The League doesn't take an inordinate amount of time to manage. If you do want to get more involved on the app, there's a group chat function which allows you to join or create special interest groups.
Right now the app is only available in a limited number of cities, including NY, LA, Boston, Chicago, and San Francisco. For a full list of cities plus a review of this popular elite dating app, go here.
Download The League here:
2) Bumble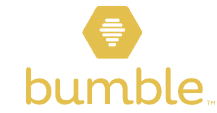 Bumble is another app that's worthy of this list simply due to the sheer number of professional, attractive singles it attracts.
The app is appealing to busy women because they're in total control – men can't initiate the conversation. That means attractive women aren't bombarded by crass, stupid, and uninspired messages like they are on Tinder.
If a woman is interested, she'll send a message. As a guy on the receiving end, you'll have 24 hours to respond before the match expires. If you're an upgraded member, you've got 48 hours. Once a two-way message exchange has occurred, there are no further time restrictions.
Upgrading comes with another time-saving benefit: access to the "BeeLine." In this section, you're only shown women who have already "liked" you. That means you're guaranteed to match if you swipe right. For all kinds of expert Bumble tips, check out our Ultimate Guide To Bumble.
Download Bumble here:
3) The Inner Circle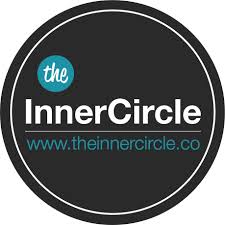 This European dating app is popular in cities like Amsterdam, London, Paris, Barcelona, and Milan, and is now in limited release in the US. If you live in NYC or a major city in Western Europe, Inner Circle is worth a closer look.
According to Inner Circle's co-founder, 98% of its users have a Bachelor's degree or higher. It's popular with creative, entrepreneurial types, with the most common careers being in finance, tech, and fashion.
As with the The League, all profiles must be vetted first – not only do you need to be attractive, you need to be successful as well. Once in, you have access to monthly events scheduled at high-end venues around the world where members can network and mingle.
When two users mutually "like" each other, a match is made and messages can be exchanged. You can also "wink" at another member to indicate your interest.
Joining is free, but once you're approved viewing your matches, messages, and winks requires a paid membership, which costs around $260 a year. For an in-depth Inner Circle review, click here.
Download The Inner Circle here:
4) OkCupid
OkCupid is worth a shot simply due to the sheer number of attractive women you'll find there. But since it's a free site, the user base isn't exactly what you'd call curated. Any unemployed, aspiring artist can join in just a few clicks.
However, we've found the quality of the average user is a notch or two above PlentyOfFish. And they're way more serious than your average Tinder user. You can find some diamonds in the rough without investing a ton of time, all it takes is some smart advanced searches (i.e. education level) and quick profile screening.
If you pay for "A-List" access (prices range from $7.95 to $15.95 per month), you can use the "attractiveness" filter to weed your search down to only the women who have been rated as 4 or 5 Stars by other users.
To read more about OkCupid and decide if it's right for you, click here.
The #1 best online dating service of all for busy professionals.
Online dating is difficult – you need carefully curated photos, an eye catching profile, and clever messages to get responses. Once those pieces are in place, you've got to search for matches, then keep the conversation flowing towards a number exchange or date.
And here's the kicker – if you want good results, not only do you need to excel at all this stuff, you also need to put a ton of time into it. The average user spends about 12 hours per week on dating sites, according to academic research. When you're already working 60+ hours at your day job, that means kissing a significant chunk of your free time goodbye.
Why struggle with what could easily turn into a part-time job, when you could simply hire an expert consultant to handle everything for you and get you better results than you ever would on your own?
VIDA has helped thousands of professionals just like you meet their ideal partner!
We'll select the very best combination of dating sites for you, write your profiles, select your photos, and find the most attractive and compatible matches available.
We'll send your messages for you and we'll even book dates with the matches you like best. All you have to do is show up!
There's literally no quicker and easier way to meet higher quality matches online in existence. And as a busy professional, delegating just makes sense so you can focus on what you do best…
Click here to get started on the path to meeting your ideal partner.