Women Go Here

It Takes An Incredible Team To Make Incredible Matches
These days, how do you even meet someone special without dating apps?

Maybe you've been set up by friends or perhaps even hired an expensive local matchmaker... only to be reminded of how much you hate being stuck on a long blind date with someone who's just not your type.

You've undoubtedly tried at least a couple dating apps, only to discover you're unable to attract the quality of matches you really want to meet.

That's why we've assembled a world-class team to fix your dating frustrations and find your ideal match!
Meet Your Dream Team Of Dedicated Matchmaking Experts Who Will Set You Up With Your Perfect Match: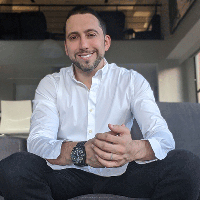 Scott, Founder & CEO
'The Visionary'
Scott is the Founder and President of VIDA Select. Since 2009, he's been hard at work taking VIDA Select's systems, strategies, and success rate to the next level. Recognized by the media as one of the world's foremost modern dating experts, helping people meet the partner of their dreams is Scott's greatest passion. He's even one of VIDA Select's countless success stories, having met his wife through the service in 2016!
Read more about his journey here
Ally, Director Of Matchmaking
'The Soulmate Specialist'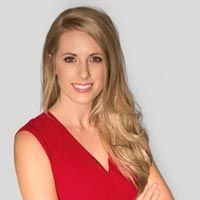 A romantic at heart, Ally loves helping VIDA Select's clients find their soulmates. She's got a knack for predicting long-term compatibility, and is so good at matchmaking she oversees the entire department! During her tenure here at VIDA, she's personally created thousands of successful relationships.
Cat, Chief Operating Officer
'VIDA's OG'
Cat's passion for matchmaking and connecting people via modern dating outlets has kept her at VIDA since 2010. She excels at building and shaping VIDA's core teams, searching far and wide to find the best people to manage them. Cat also ensures everyone at VIDA champions the company's core values, delivering the best possible experience for both team members and clients. Hearing about client success stories is one of the highlights of her day! Cat is also passionate about raising her three bilingual children, learning about new cultures, living a healthy and natural lifestyle and exploring the outdoors locally and across the globe.
Rosalia, Customer Success Manager
'The Miracle Worker'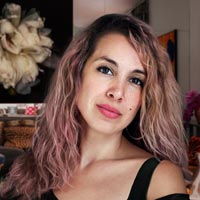 One of VIDA's most experienced matchmakers, Rosalia now oversees the Customer Success Team to ensure the best possible experience for every client. A veteran online dater herself, she's the go-to matchmaker among her circle of friends and loves helping people find meaningful relationships. Rosalia is adept at working with clients of all different ages, cultures and backgrounds thanks to her extensive travels. In her free time, she's passionate about dancing and teaches Tango.
Maithreyi

,

HR Director
Olivia

,

Director of IT, QA & Innovations
Stacy

,

Operations Manager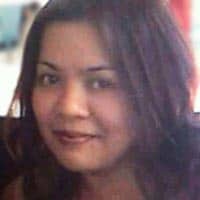 Isabel

,

Scout & MVA Director

"

Crafter Extraoirdinaire

"
Andie

,

Director of Content & Copywriting
Loren

,

Personal Image Director
Savannah

,

Visual Branding Coordinator & Stylist

"

The Fashion Obsessed One

"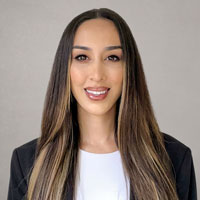 Neda

,

Stylist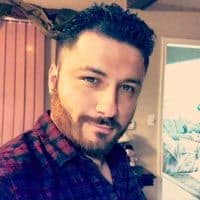 Alberto

,

Lead Dating Coach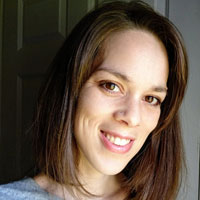 Kat

,

Life & Career Coach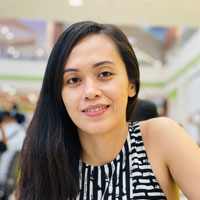 Clester

,

Onboarding Coordinator
Ellie

,

Matchmaking Manager
Ioana

,

Matchmaking Manager

"

The Introverted Extrovert

"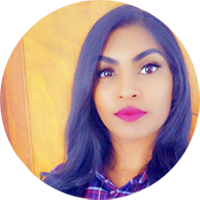 Shania

,

Matchmaker Team Lead
Viktoria

,

Matchmaker Team Lead

"

The Relationship Builder

"
Francesca

,

Matchmaker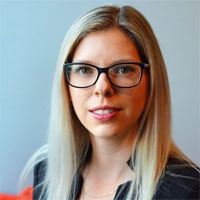 Briona

,

Matchmaker
Tara

,

Matchmaker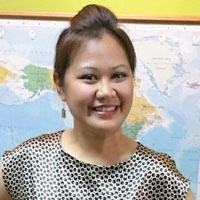 Shyne

,

Matchmaker
Charlotte

,

Matchmaker
Aeilar

,

Matchmaker

"

The Entrepreneurial Model

"
Donna

,

Matchmaker
Abi

,

Matchmaker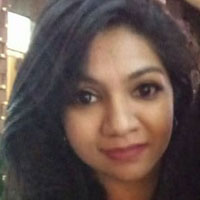 Simmy

,

Matchmaker
Jani

,

Matchmaker

"

The One Who Loves To Sing

"
Rene

,

Matchmaker
Hayley

,

Matchmaker
Jen

,

Matchmaker
Ashtarina

,

Matchmaker
Barbara

,

Matchmaker
Jessica

,

Matchmaker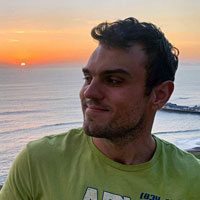 Calvin

,

Matchmaking Advisor Team Lead

"

The Serial Entrepreneur

"
Simeon

,

Photo Optimization Team Lead

"

The Natural Image Expert

"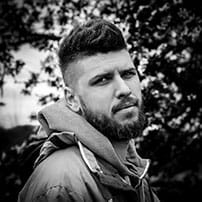 Oleg

,

Photo Optimization Manager

"

The One Who Takes Portraits

"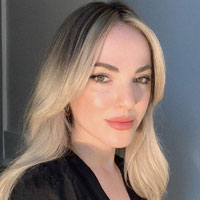 Martha

,

Visual Branding Coordinator

"

The Brand Identity Expert

"
Stella

,

Photography Coordinator
Marie

,

Photography Assistant
Alexander

,

Managing Editor
Carina

,

Assistant Managing Editor
Cam

,

Creative Writer Team Lead

"

The Unabashed Eccentric

"
Christopher

,

Creative Writer Team Lead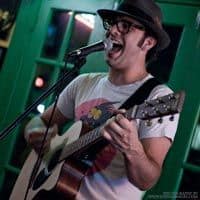 Andrew

,

Creative Writer & HR Business Partner
Josh

,

Creative Writer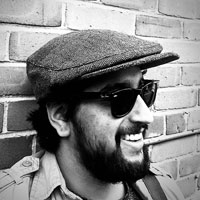 Jeremy

,

Creative Writer
Jayne

,

Creative Writer
Morni

,

Creative Writer
Orlagh

,

Creative Writer
Tyler

,

Creative Writer
Darik

,

Creative Writer
Alissa

,

Creative Writer
Barton

,

Creative Writer
Rohit

,

Creative Writer
Andre

,

Senior Editor
Dariya

,

Senior Editor
Juliana

,

Junior Editor
Kim

,

Junior Editor

"

The Spear Fishing Academic

"
Michelle

,

Profile Editor
Barry

,

Profile Writer
Tom

,

Profile Writer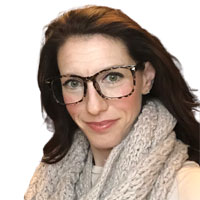 Felecia

,

Blog Writer

"

The Mission-Focused One

"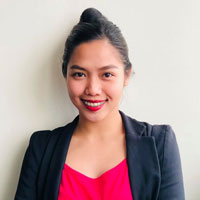 Kim

,

HR Team Lead
Judy

,

HR Recruitment Associate
Grace

,

HR Recruitment Associate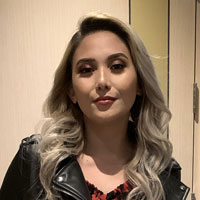 Klarriz

,

HR Recruitment Associate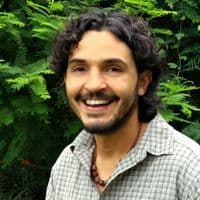 Fredy

,

Business Intelligence Developer
Imman

,

IT Developer & Support Specialist
Jake

,

IT Support Specialist
Alyssa

,

IT Support Specialist
A Note From VIDA Select's Founder…
Hey, I'm Scott Valdez, Founder of VIDA Select.
It may be hard to believe that not long ago, many people thought meeting people online was kinda weird.

But boy how times have changed!

These days, two-thirds of US singles regularly use dating apps to expand their options, and millions of intelligent daters are now turning to the experts for help finding their ideal match.

As the creator of VIDA Select, I've had the fortune of being featured on HBO, The Today Show, BBC, GQ, and many other media giants. Although many were initially skeptical of my unconventional approach to matchmaking, they ultimately agreed VIDA Select was remarkably effective for finding lasting connections.

But here's what surprises most reporters and potential clients alike: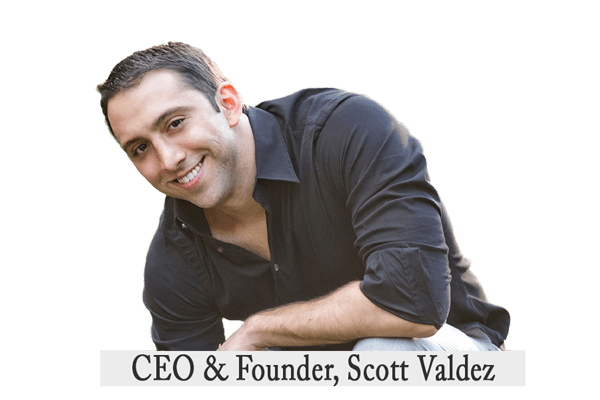 I never intended to create a modern matchmaking firm that would help over 5000 clients find their perfect matches.
After all, before starting VIDA in 2009, I was an overworked sales and marketing manager searching for love… And putting in 70+ hour work weeks at an ambitious startup wasn't exactly conducive to meeting my ideal match.

Hanging out in bars didn't yield many great prospects, my friends and coworkers only seemed to introduce me to the wrong types, and waiting for the universe to manifest my ideal woman was clearly just a pipe dream.

However, serendipity seemed to intervene when I discovered an ad for a prominent matchmaking service in the back of an in-flight magazine. Intrigued by the possibility of being set up with carefully-selected matches, I coughed up several thousand dollars-nearly my entire year-end bonus. Six months went by and I was only sent on a handful of blind dates with women who did not meet my expectations.

The general idea of matchmaking did make sense to me, and they gave me a few valuable dating insights. However, in the end, they didn't have matches in their rolodex that really fit my criteria… So I licked my wounds and shifted my search elsewhere.

In the early 2000s, dating sites like Match, POF, and OkCupid were steadily growing in popularity, which gave me access to more single women than all of the traditional matchmakers' databases combined.

But like you, I was never taught how to optimally present myself online in a dating context. I didn't know the right messages to send, and I was clueless about the exact steps needed to entice matches to meet up in person.

In fact, I vividly recall the first night I set up my POF account. After uploading a couple of photos and jotting down a few words in my profile, I proceeded to spend the entire evening writing personalized messages to 47 women who were just my type.

The next morning, I eagerly climbed out of bed to see which ones had responded. You can imagine my disappointment when I logged in to find that I hadn't received a single message back. I checked a few more times throughout the day before crawling back into bed feeling confused, frustrated, and depressed.

I knew lots of people had to be meeting online and I was determined to find success for myself. I spent the next 6 months meticulously testing everything to discover what worked and what didn't. I spent hundreds of hours on dating sites and created dozens of spreadsheets.

And after rigorous testing, I finally started getting dates with women I really enjoyed meeting rather than settling for those who didn't quite check my boxes. But between my heavy workload and the countless hours I was spending online, I just couldn't keep up.

I was swamped and online dating started to feel like a second full-time job! Who has time for that? I certainly didn't!

Then I had a crazy idea: Why couldn't an expert just do it all for me?

After placing several ads for this unique position, I found Mike, a gifted writer with a knack for online dating. I hired him to head up the search for my perfect match.

Mike worked tirelessly to fine-tune my system and the results improved even further. We cracked the code!
We discovered how to:
Create a profile that high-quality women can't resist.
Appear 3X more attractive in your photo lineup (even if you don't think you're conventionally good looking).
Get your most compatible matches hooked right from your opening line.
Keep your match engaged and excitedly responding to each message.
Ask her out in such a compelling way that "Yes" seems like the only answer that makes sense.
As a result, I started meeting more compatible women each week like clockwork. Mike even set me up with a woman I liked so much I deleted my profiles and started a relationship.

One night, while hanging out with friends, one of them asked how I managed to land such an amazing girl. A few beers later, I spilled my secret. My buddies laughed at first and said I must be joking. I assured them I wasn't. Then one of them asked, "Think Mike could find me someone like her too?"

They had all tried online dating and experienced the same dismal results most guys are all too familiar with. Only then did I realize how my crazy little idea could really help thousands meet their ideal match!
In 2009, I Founded VIDA Select.
It's Like Having An Army Of Dating Experts Working Around The Clock For You.
There's no other dating service out there with access to a bigger pool or better data!

For well over a decade, we've tested thousands of profiles and millions of messages. We know exactly what works to match you with highly-compatible women who are excited to meet you, too.
Ready To Meet Your Perfect Match?
Here's What To Do Next…
Thousands of men have met their ideal partner within just a few months thanks to the VIDA Select team. If you'd like to become our next success story, click on the button below and let's see if we're a good fit to work together!
See If You Qualify
(It just takes 47 seconds to answer a few quick questions.)