I hope you enjoy reading the blog post.
If you want to chat now about your matchmaking search, click here.
Ultimate Guide To Chicago Matchmakers [Top 5 List + Cost]
Still single in the Windy City? The dating scene can be tough, but working with a Chicago matchmaker can dramatically boost your odds of meeting your perfect match. They do all the hard work for you!
But deciding which one to invest in may seem like a daunting task.
Don't worry - we did the research for you.
Our team of matchmaking experts created this guide to help Chicago singles find the best matchmaker. Our industry experience dates back to 2009, so we're well acquainted with all the players, from the boutique operations to the international services.
We've written over 200 matchmaker reviews, leveraging our in-depth knowledge of the landscape and our deep understanding of what clients value most.
From cost to what to expect, see which of these 5 best Chicago matchmakers is right for you!
A former Fortune 500 executive recruiter, Barbie Adler is a well-known matchmaker in Chicago.
She and her team of 20 only work with 500(ish) clients at any given time. Located at 35 East Wacker Drive, Adler also works with affiliated matchmakers around the US.
Clientele
The majority of Selective Search clients are men, but they also take women as paying clients.
Cost
The Basic membership package starts at $25,000, and includes up to 10 matches in one city over the course of a year.
The Elite membership package starts at $50,000, and includes up to 10 matches in 5 different cities around the country.
If you're under 35, you can opt for the Young Executive membership. That starts at $15,000 and includes up to 6 matches over a 6- or 12-month period.
What To Expect From Selective Search
Potential clients participate in a 2-hour interview. You'll discuss your ideal partner, relationship goals, personal background and more.
You'll then get an unlimited number of profiles of singles your matchmaker feels are compatible. If the matches you select are also interested in meeting you, you'll receive their contact information.
Founded In
2000
Want to learn more? Check out this Selective Search review.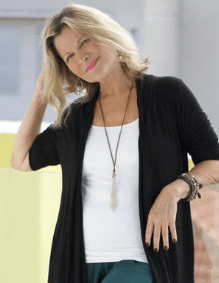 Although Ambiance Matchmaking was founded in Tulsa, Oklahoma, they have a strong presence in Chicago.
Clientele
Predominantly men and women ages 36-49, with some clients in their 20s and 50s.
Cost
There are 4 membership levels to choose from: Local, National, International, and VIP. Prices start around $25,000 and can range over $100,000.
What To Expect From Ambiance Matchmaking
"Exclusive Members" work directly with Leslie Wardman, and she only takes on 20 clients at a time for this elite matchmaking service. You'll receive 12-24 matches in 12 months, and 12 months of "hold" time.
Potential matches are identified from the Ambiance database of 10,000+ high-quality singles.
Each one is then further screened and interviewed to make sure they fit what a client is seeking, and vice versa. When a match is deemed compatible, first date arrangements are made.
This is a true millionaire matchmaker service – most of her VIP clients are top execs who generate at least $1 million in annual revenue.
National and Local members can choose from 6- or 12-month contracts, and receive a match at least once a month.
Founded In
2002
To learn more about this matchmaker, check out these Ambiance Matchmaking reviews.
Three Day Rule has a presence in several US cities, with Chicago being one of them. Founded by matchmaker Talia Goldstein, this service is based on the West Coast.
Clientele
Typically single professionals in their 20s to 60s who are seeking a long term relationship.
Cost
Matchmaking packages start at $5,900, which includes a 3-month membership and at least 3 matches. A 6-month contract starts at $9,500, and there is also a VIP membership that starts at $18,500.
Having a profile included in their eligible singles database is free. However you don't work directly with a professional matchmaker - you are only contacted if you fit what a paying client is looking for. You may never receive a single match that way.
What To Expect
If you hire Three Day Rule as your Chicago matchmakers, you'll be matched with other paying clients or with singles in their database. Three Day Rule also has a partnership with some dating sites in Match Group's portfolio, so you may meet with singles they've recruited from there too.
When a potential match is found, you'll review a profile that includes photos. If you're interested in meeting, contact info is exchanged and you'll need to reach out to schedule the first date.
Founded In
2013
To learn more about this Chicago matchmaker, check out these Three Day Rule reviews!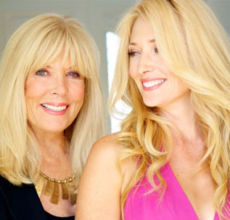 Their elite matchmaking service is headquartered on the West coast. But Kelleher International is also one of Chicago's most popular millionaire matchmakers.
Clientele
Men and women who want to get married (or be in a serious relationship).
Cost
Membership prices are set according to the type of search you want. Local searches start at $30,000, national searches at $45,000, and an international search (the "CEO Club") starts at $150,000.
What To Expect From Kelleher International
Memberships come with 13 months of "active" search time, plus 12 months "pause" time.
The exact number of introductions varies per client, and will be specified in your contract. It's typically between 8 and 13 matches.
If you opt for the CEO level, you'll get one-on-one consultations with Amber Kelleher-Andrews. Your personal matchmaker will only have 9 other clients.
Founded In
1986
Check out this side-by-side comparison of Selective Search and Kelleher International!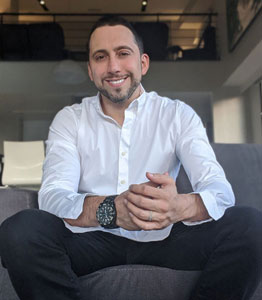 VIDA Select puts a modern spin on traditional matchmaking by combining affordable prices with the flexibility to pay by the month rather than committing to a 6-month+ contract.
Clientele
Both men and women, usually in their mid 20s to 60s.
Cost
VIDA's matchmaking package prices highly reflect the number of hours that should be devoted to finding you highly compatible singles each month, taking into account your "ideal match" criteria, number of locations, etc. Clients choose from 3 levels of service: Basic, Premium and Elite.
Basic packages start at $1095 a month, Premium packages start at just $1695 a month and Elite options begin at $2595 a month. On average, it only takes clients 3 months to meet someone special.
What To Expect From VIDA Select
VIDA is a 100% done-for-you matchmaking service, from generating interest in you to scheduling your dates with high-quality Chicago area singles.
Prospective clients start with a quick screening process to ensure they're a good fit with VIDA (and vice versa).
You'll then have an in-depth interview with your matchmaker. She'll get to know all about you and your idea of an 'ideal match.' All of VIDA's packages include unlimited matches, and you can approve or pass on each one based on a full profile.
VIDA also offers an array of services ranging from dating coaching to personal styling.
Founded In
2009
Learn more about VIDA's services and schedule a 100% free, confidential consultation with one of our elite matchmakers!
All product and company names are trademarks™ or registered® trademarks of their respective holders. Use of them does not imply any affiliation with or endorsement by them.
Why Choose VIDA Select?

Since 2009, thousands of clients have discovered true love thanks to VIDA Select's fresh, modern approach to matchmaking – which has finally thrown blind dates and long-term contracts out the window. This isn't your grandmother's matchmaking!
Instead of working with a single matchmaker using a small rolodex of potential partners, VIDA Select's matchmaking team taps into the world's largest database of available singles. We'll quickly identify the matches who check all of your boxes so you can finally experience true chemistry. Are you ready to become our next success story? Schedule your complimentary consultation now by clicking the button below!
Get Started Now