I hope you enjoy reading the blog post.
If you want my team to just do your online dating for you, click here.
The 5 Best French Dating Sites & Apps (Find Love in Paris!)
Starting to feel like you're the only one who can't find love in France?
Whether you're looking to find the best singles in Paris, Marseille, or anywhere else in France, you need to be on one of these 5 best French dating sites and apps!
Meetic.fr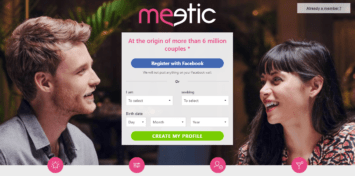 Meetic.fr is run by one of the most instantly recognizable names in the online dating biz - Match Group.
If you're looking for matches that have long-term or marriage potential, this is the site for you.
Like Match.com, you can check out all the local singles for free, but you can't message anyone without paying for a subscription.
And that's a good thing - it helps keep out the riff raff.
Here are all the features you get at each level, and what the premium membership costs: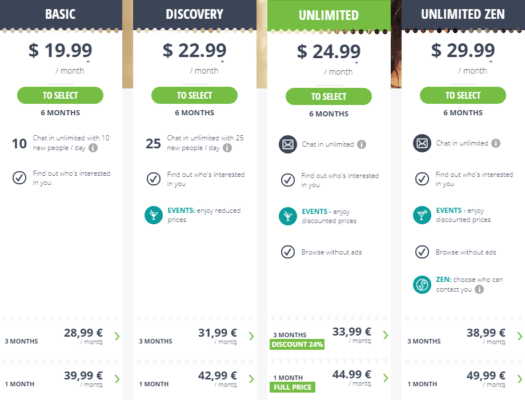 Choose wisely - as you can see some of the less expensive packages limit how many new matches you can message in a day.
Meetic.fr is in French, so you'll either need to speak the language or pretend like you do with the help of Google translate.
You can search the database for interesting matches on your own, or say "Yes" or "No" to one profile at a time in the "Shuffle" feature.

There's also an in-depth personality test you can take in the "MeeticAffinity" section.
After answering all the questions, which range from multiple choice to more abstract tasks like selecting which photo you're most attracted to, you'll be presented with matches Meetic's algorithm deems highly compatible.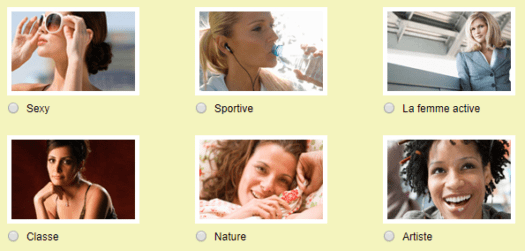 You can find the Meetic.fr app on Google Play or the App Store.
eDarling.fr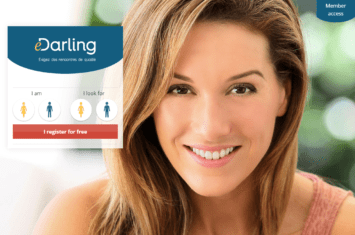 eDarling.fr is similar to Meetic.fr in that you can take a detailed personality test in order to get higher quality matches.
Only on eDarling, the test is mandatory - and lengthy. But if you're hoping to find your ideal partner, you'll find plenty of other French singles who are looking for the same.
You can't check out profiles on your own. Instead you receive "partner suggestions" that are determined by your answers to the test questions.
You'll need a premium membership to communicate with your matches, but there a handful of things you can do for free, namely:
To do most anything else, you'll need to upgrade: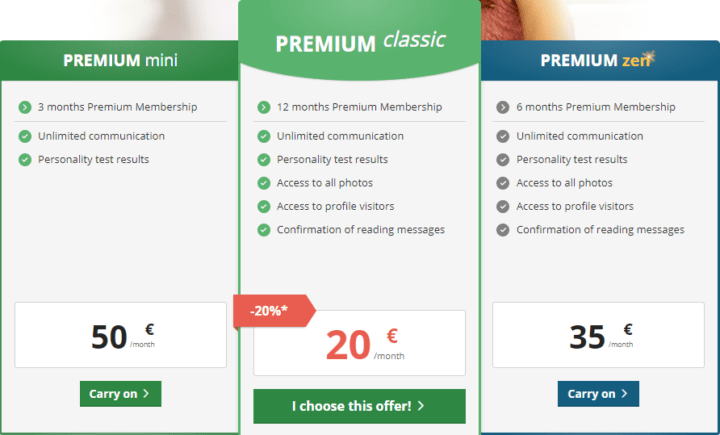 You can find the eDarling app on Google Play or the App Store.
Tinder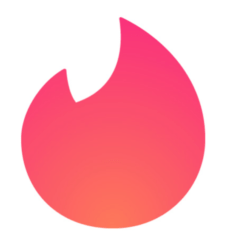 Part of the Parisian singles scene? If you're under 40, using Tinder in France is practically a must.
Still one of the world's most popular free dating apps, you'll find all kinds of French singles looking for various types of relationships from hooks up to marriage.
That being said, though, it's generally still associated with casual dating for most users.
You're no doubt familiar with the drill: right swipe when you like what you see, left if you don't. When both people are feeling the love, a match is created and you can send messages to each other.
If you don't anticipate "liking" more than 100 profiles during a 12 hour period, you'll probably be content using the app for free.
But if you swipe a lot, you may want to get Tinder Plus, Gold or Platinum to avoid the frustration that comes when Tinder forces you to take a break once you hit your quota.
Want even more Tinder info? Click here.
You can download the Tinder app on Google Play or the App Store.
Happn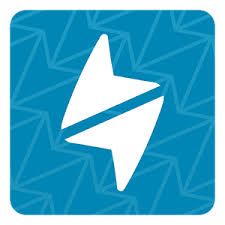 Happn allows uses to specify a distance of up to 90 kms, and anytime another user comes within that radius the app displays their profile in your Timeline.
You'll also see the location where you passed each other like two ships in the night, as well as when it happened and how many times. If you two then "like" each others' profiles, it creates a "Crush" wherein you can then exchange messages.
Given that it's solely proximity based, Happn is best for people in packed cities like Paris. If that fits your situation, it's a great Tinder alternative in France.
It's also a handy dating app to use if you're into rolling the dice on last-minute dates. In the "I'm Free To" feature, you can propose an activity like taking a run or watching a movie: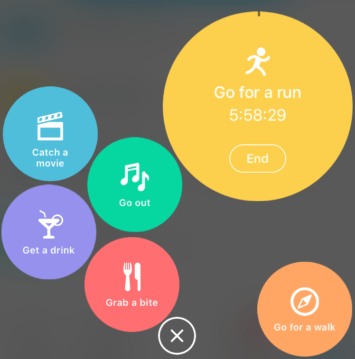 That suggestion is then available for any users in that magical 250-meter radius for the next 6 hours. If they accept, it opens the doors for a date!
Of course, this feature works the other way as well. You can say "I'm in" to other user suggestions. It requires spending a credit, which you can purchase in lots of 10/$1.99.
Like most dating apps, Happn also has a premium membership available.
It's called Happn Essentials, and upgrading unlocks various features like knowing who has "liked" your profile, expressing interest in up to 10 profiles a day before they've liked you, and an ad-free experience.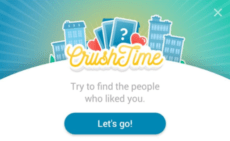 You'll get twice the opportunities to play "Crush Time", which is a fun pop-up game.
The premise is simple - you'll see 4 profiles of people from your Timeline, but only one of them has "liked" you so far. If you guess which it is, you win and it's an instant "Crush".
A wrong guess just means you automatically "like" that profile, and if she returns the feeling it's a Crush too.
Want more details? Check out this Happn review.
You can download the Happn app on Google Play or App Store.
OkCupid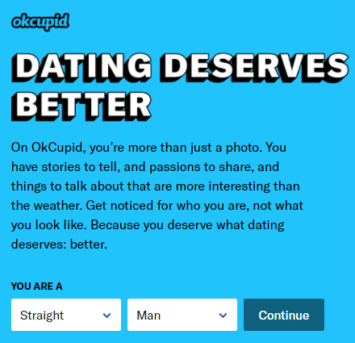 Like Tinder, young(ish) French singles are pretty fond of OkCupid. Definitely check it out if you're near a University or in a larger city.
Messaging is free, but there's one small caveat - your icebreaker won't necessarily land straight in her inbox.
It will if she's "liked" your profile, but if not sending it will cause your profile to be featured where she'll see it. If she chooses to click on it, she'll see the message displayed there on your profile.
If you want access to everything OkCupid brings to the table, check out the Basic & Premium memberships.
You can download the OkCupid app for Android or iOS.
The Best Way To Find Amour In France
If you're looking for love in Paris, or anywhere else in France, don't you want the odds stacked in your favor?
With VIDA's team of dating experts behind the wheel, you'll get higher quality matches and more dates! And the best part is you don't even have to do anything - we handle every aspect of online dating for you.
Do yourself a favor - if you're serious about meeting that special someone, click here.
Want us to do your online dating for you?

Hey, I'm Ally, VIDA Select's Director of Matchmaking.
We take all the frustration, hard work and hassle out of modern dating!
Imagine your very own Dream Team of highly skilled dating experts searching for the very best local matches, sparking their interest, and arranging all the dates for you.
Wouldn't it be nice to finally stop swiping and start dating higher quality matches so you can meet someone special?
We've helped thousands of singles just like you since 2009, and we're ready to make you our next success story!
What are you waiting for? Take the next step now…
See If You Qualify