I hope you enjoy reading the blog post.
If you want to chat now about your matchmaking search, click here.
Great Expectations Dating Service Review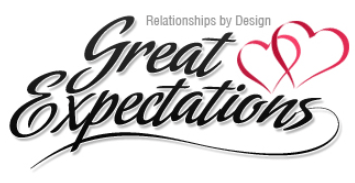 When you think of matchmaking services, the name "Great Expectations" might pop into your head. After all, they're one of the oldest, most recognized names in the industry - they've been around since 1976.
If you're looking for an insider's scoop, you've landed in the right place. From the smaller boutiques to the biggest industry players, we've reviewed over 200 matchmaking services. Our insight comes from comprehensive research, real customer reviews, and a deep understanding of the matchmaking landscape gained from 14+ years in the industry.
Jeffrey Ullman originally launched Great Expectations as a video dating service. As the technology evolved, videos were replaced with dating profiles. But Ullman's philosophy of using the ABCs - Always Be Courting - never changed.
As he explains in the above video, Ullman envisioned Great Expectations as a way for people to use available technology to connect and share information, then ultimately move their relationship offline.
But they've faced some challenges over the years. Including lawsuits, which may be one of the reasons none of the franchisees use the name "Great Expectations" anymore.
Instead, individual locations have rebranded with names like Chicagoland Singles, Columbus Singles, Mile High Singles, Phoenix Area Singles, Real Cleveland Singles, Real Indianapolis Singles, Real Minneapolis Singles, Real Orlando Singles, Seattle Singles, The Dallas Dating Company, and The Fort Worth Dating Company.
PRO TIP:
Before hiring any matchmaking service, ask the matchmaker if the company has ever done business under any other name. Less than reputable companies will sometimes change the business name to disassociate themselves from negative online reviews, or when too many consumers file a complaint. For more crucial questions to ask your matchmaker before signing a contract, check out this article on how to hire a matchmaker.
The Great Expectations Matchmaking Process
All of the individual dating services follow the same general formula. Member profiles are created and placed in a database, and either the matchmakers or members can peruse the database to find compatible singles.
When a potential match is found, you send them a message. Just like you would on an online dating site. If the other person is interested, they'll respond. If they're not… well, they won't.
Sound familiar? It's the format you're likely familiar with from using dating apps like Tinder.
Members can also participate in local and national events, like mixers, wine tastings, vineyard tours, speed dating, singles cruises, and trips to destination cities like Las Vegas.
Signing Up
Prospective clients can call the matchmaker directly, or fill out a short online contact form. A matchmaker will follow up via phone to get some basic information and set up an in-person consultation/sales pitch.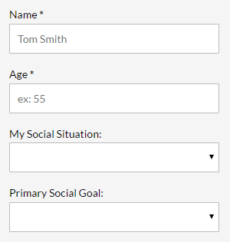 That's where you'll discuss everything from your ideal partner criteria and relationship goals to how much the Great Expectations matchmaking service will cost you.
Members pay a lump sum up front, and then a monthly fee to access the local singles database. You'll also pay for incidentals like any events you attend, and professional photos for your profile.
Great Expectations cost varies by client. For that reason you won't find any prices online with any of the franchised locations. You'll have to come in for a consultation/sales pitch to find out how much their brand of matchmaking will cost you.
Factors that will affect the cost include (but aren't limited to) your credit history and credit card limit, current state of your finances, how many matches you want, and the length of your contract.
Expect to spend somewhere in the range of $1,500 to $10,000.
On the plus side, matchmaking services that don't have pre-determined pricing are often up for negotiation. You may find that simply saying "no" to an offer will result in a "last minute" special that's available, but only if you sign on the dotted line today.
On the down side, you'll likely encounter some high pressure sales tactics designed to seal the deal before you walk out.
In fact, it's these high pressure sales tactics that have landed some of the franchised locations in some pretty hot legal waters. Which brings us to…
Great Expectations Dating Service Lawsuits
Several lawsuits have been filed against Great Expectations, including those initiated by the states of Arizona, Wisconsin and Washington. Complaints from consumers included deceptive marketing and business practices and high pressure sales tactics.
For example, an undercover reporter for Fox 6 in Wisconsin likened the sales pitch to an "interrogation." Here is an excerpt: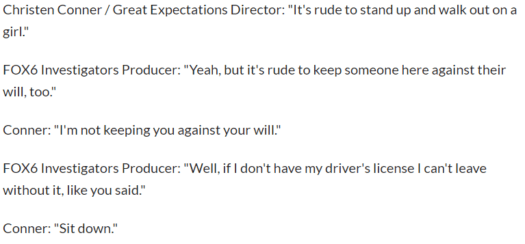 Fox 6's investigation prompted the Department of Justice to sue Great Expectations after a state investigation launched by the Wisconsin Attorney General's office. At issue was violating the state's "Do Not Call" registry and using "high pressure, oppressive tactics" to get contracts signed.
Wisconsin prevailed, and Great Expectations paid fines and restitution amounting to half a million dollars.
Arizona also prevailed in their lawsuit against Great Expectations, where the dating service once again had to pay fines and restitution totally $500,000 in 2008.
And in Washington state's lawsuit, Great Expectations settled by agreeing to pay $37,000 in restitution to affected customers. There was also a $5K civil penalty and court costs to the tune of $47,000.
The company also agreed to the following conditions moving forward:

Lawsuits aside, remember that when you're working with one of the rebranded Great Expectations offices, you're dealing with an individual location. So your experience may vary from what you read in other Great Expectations reviews.
But as with any big investment of your time, trust, and money, proceed with caution and examine all your options before making a commitment. After all, this is your soulmate we're talking about. You want to hire the best matchmaker you can!
The Easiest Way To Finally Meet Your Ideal Partner
There is one potential drawback to signing up with one of the matchmakers that follows the Great Expectations format. You're still having to log on to a website, look for intriguing profiles, and send icebreakers.
You probably already went down that road before deciding to hire a matchmaking service. If online dating worked for you, you wouldn't be looking for Great Expectations reviews, right?
Here's an option you may not have considered yet. Hiring a service like VIDA Select, a modern matchmaking service that handles everything for you.
Not only will our dating experts create an irresistible profile for you, we'll also handle all the back and forth messaging with matches you get to pre-approve!
You skip straight to the dates, with high-quality people you can't wait to meet.
VIDA's matchmakers are able to leverage the world's largest database of singles. So no matter where you live or where you want to meet your soulmate, we can help you make it happen.
Click here!
All product and company names are trademarks™ or registered® trademarks of their respective holders. Use of them does not imply any affiliation with or endorsement by them.
Why Choose VIDA Select?

Since 2009, thousands of clients have discovered true love thanks to VIDA Select's fresh, modern approach to matchmaking – which has finally thrown blind dates and long-term contracts out the window. This isn't your grandmother's matchmaking!
Instead of working with a single matchmaker using a small rolodex of potential partners, VIDA Select's matchmaking team taps into the world's largest database of available singles. We'll quickly identify the matches who check all of your boxes so you can finally experience true chemistry. Are you ready to become our next success story? Schedule your complimentary consultation now by clicking the button below!
Get Started Now