I hope you enjoy reading the blog post.
If you want to chat now about your matchmaking search, click here.
Best Matchmaker In Charlotte? 4 Services Worth Considering
Hiring a professional matchmaking service is a smart, efficient way to meet pre-screened singles, but who's the best matchmaker in Charlotte? With so many options, narrowing them down can be a lot of work.
Start with this short list of the 4 best matchmakers in Charlotte, and keep reading til the end for some insider's advice you don't want to miss!
Laurie Berzack has been in the matchmaking industry for a long time, and is a well known Jewish matchmaker. She founded Chai Expectations in 2006, and later launched Carolinas Matchmaker to help men and women of any faith find their perfect match.
She has a Master's in social work, and community involvement is still important to her. Singles can meet while volunteering for a good cause at member's events Berzack hosts that are geared toward philanthropy.
Clientele
A boutique style matchmaker, Berzack typically works with up to 25 relationship-minded men and women. Her matchmaking service is headquartered in Charlotte, but she helps singles in both Carolinas.
Cost
$15,000 - $25,000+
Contract
Yes - 1 year
What To Expect
Potential clients start by filling out an online form, then follow up with a consultation by phone. If the service seems like a good mutual fit, you'll discuss membership options and sign the contract.
When it comes to your potential matches, you'll get a brief description - but no full names or photos. As Berzack explains, she doesn't want matches Googling each other and forming an impression prior to meeting in person.
This Charlotte matchmaker will arrange all the details of your date, and give you dating coaching/advice beforehand. After the date, you'll get feedback based on your match's input, and you can also let Berzack know what you thought about the match quality.
Additional Services
Dating coaching, online dating consulting
Founded In
2012
Further Reading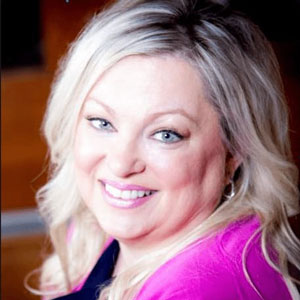 Unlike Carolinas Matchmaker, Exclusive Matchmaking isn't based in Charlotte. Susan Trombetti runs her elite matchmaking service out of Maryland, but she's got a presence in Charlotte, as well as other major cities across the US.
Prior to becoming a professional matchmaker, she worked in the investigative field - and says those skills come in handy as a "relationship investigator" as well.
Clientele
Trombetti's service is geared toward successful executives, and she says she often works with celebrities as well.
Cost
$7,500 - $250,000+
Contract
Yes - commitment varies
What To Expect
Women don't have to pay for matchmaking services; they can have a profile placed in Trombetti's database for free, and are subject to a one-time interview fee if a suitable match is ever located.
Both men and women can purchase a membership after having a consultation. The interview fee is $350 if it's via phone or video chat, or $550 if it's face-to-face.
If you happen to be a guy under 33, you're eligible for the "Exclusive Introductions" package. It's less than the $7,500 starting point for singles over 32.
Otherwise, the matchmaking packages can range north of $250,000, depending on individual factors like match criteria, scope of search, etc.
As a member, you'll meet Charlotte singles from the database, and like most matchmaking services you'll have the opportunity to check in afterward. Coaching is available if needed, and your feedback can also help improve the quality of your next introduction.
Additional Services
Dating coaching, background checks
Founded In
2011
Further Reading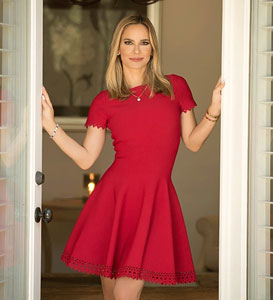 This national matchmaking service is based on the West Coast - LA, to be exact. But this former actor/model turned matchmaker works with "elite" clients in major cities around the US, and has a presence in Charlotte as well.
Clientele
Fusco's service is very much boutique - she takes on only a limited number of men and women at a time, typically uber successful and seeking a serious relationship.
Cost
A "luxury" matchmaking service, the price varies for each individual, but can likely run north of $250,000.
Contract
Yes - commitment varies
What To Expect
Women have the option to join as "Affiliates," meaning you'll have a profile in Fusco's database but that's the extent of your personal service. You may be matched with paying clients, you may not.
Paid matchmaking packages are available to both men and women, and starts with paying the $1,250 interview fee. As a member you'll be introduced to singles from the 200,000(ish) in Perfect 12's database, or with other clients. Fusco's matchmaking team may also scout for compatible singles in Charlotte.
Founded In
2005
Further Reading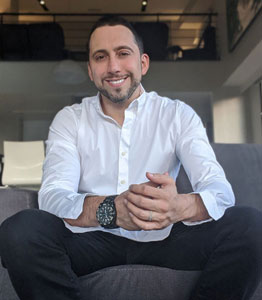 If you want an elite matchmaker who can access Charlotte's largest pool of singles, look no further than VIDA Select. VIDA goes beyond traditional matchmaking, using both advanced technology and data analysis to identify your most compatible matches!
Clientele
Typically professional, successful singles seeking "The One"
Cost
Matchmaking packages are selected largely based on the total number of hours per month that should be dedicated to finding perfect matches for you. The cost also reflects factors such as which matchmaker you want to work with, how complicated your list of compatibility factors is and how many cities you'd like your matchmaker to search in.
VIDA Select offers 3 levels of matchmaking service. Basic packages start at $995/month, Premium options start at $1595 and Elite packages begin at $2395/month. On average, clients meet someone special in just 3 months!
Contract
No - VIDA's services are purchased monthly, as needed
What To Expect
VIDA's elite matchmaking service isn't for everyone, so your journey starts with a complimentary screening call to find out if this is the best service for you.
Once you become a client, you'll have an interview with your dedicated matchmaker where you'll discuss your idea of a perfect partner, your relationship and dating goals, etc.
You'll be presented with potential matches who tick every box on your 'must have' sheet, and you'll be able to pre-screen each person. You'll review photos and a full profile, so you don't have to worry about awkward first dates with someone who isn't compatible with what you're looking for.
One of the things that sets VIDA's matchmaking service apart from other elite matchmakers is the ability to pay as you go.
With monthly packages, you can date on your terms. It's easy to pause or stop service if you want to focus on a promising relationship, take an extended vacation or business trip, or simply take some time off dating. Just start up again as soon as you're ready to meet more hiqh-quality Charlotte singles!
To learn more about VIDA's process and see if you qualify, go here.
Additional Services
Dating coaching, image and style consulting, pro photography
Founded In
2009
2 Ways To Make Sure You're Hiring The Best Matchmaker In Charlotte
All matchmaking services have some type of initial consultation. Some do it over the phone or a platform like Skype, others prefer a face-to-face meeting.
But the prep work on your end should be the same. Invest some time thinking about what type of matchmaking service you want, so you can hire one that suits your needs.
VIDA Select allows you to pay each month, but most matchmaking services require signing a contract. And typically you'll pay the entire amount up front. As you can see from this Charlotte matchmaker's guide, that can be a large financial investment.
Here are 2 ways to ensure you're making the best choice for you!
#1: Ask The Right Questions
Here are 5 crucial questions you need to ask before signing a matchmaking contract: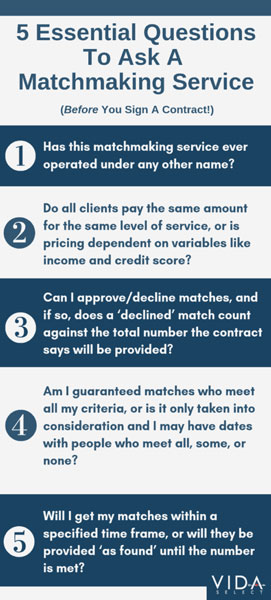 Finding out if a company has done business under a different name, or if it's part of a "parent" operation that runs similar services in multiple cities and even states is essential.
According to the investigative team at Fox 46, there have been several matchmaking services in Charlotte that received a "vast" amount of customer complaints, then closed. Only to have a similar matchmaking service open at a nearby location.
Thus far, we haven't been able to tie ownership together, but it seems really coincidental. Many of these dating services operate under "high-pressure sales."

B.B.B. of the Southern Piedmont President Tom Bartholomy
#2: Take Whatever Time You Need To Fully Understand The Contract
According to Bartholomy, some matchmaking services that market themselves to Charlotte singles are headquartered just over the border in cities like Fort Mill, South Carolina.
North Carolina law allows for three days to reconsider and cancel. South Carolina law doesn't.

That's probably the primary reason that this company, these types of companies, set up shop in South Carolina, right across the state line and then prey on people in North Carolina.

Tom Bartholomy
Once you've signed that contract, you're committed and have virtually no recourse if you don't end up being happy with the service provided.
That's why it's essential to understand what the matchmaker is promising to provide, which is where those 5 questions you just read about come in handy.
Internet reviews can help you get a general idea of how a company operates, but don't just hit up Yelp or Google Reviews. Dig a bit deeper! The Attorney General's Office for whichever state the matchmaking service is headquartered in is a smart move, as is consulting the Better Business Bureau.
Those agencies, as well as local news stations like Fox 46 often conduct their own independent investigations into complaints. Whereas review sites like Yelp generally post unverified reviews. That means a matchmaking service could conceivably post its own fabricated positive reviews, or trash the competition.
Take what you read there with a grain of salt, and do your own research - that's the best way to ensure you're hiring a matchmaking service that will be a good investment rather than a source of expensive frustration.
All product and company names are trademarks™ or registered® trademarks of their respective holders. Use of them does not imply any affiliation with or endorsement by them.
Why Choose VIDA Select?

Since 2009, thousands of clients have discovered true love thanks to VIDA Select's fresh, modern approach to matchmaking – which has finally thrown blind dates and long-term contracts out the window. This isn't your grandmother's matchmaking!
Instead of working with a single matchmaker using a small rolodex of potential partners, VIDA Select's matchmaking team taps into the world's largest database of available singles. We'll quickly identify the matches who check all of your boxes so you can finally experience true chemistry. Are you ready to become our next success story? Schedule your complimentary consultation now by clicking the button below!
Get Started Now