I hope you enjoy reading the blog post.
If you want my team to just do your online dating for you, click here.
Top 5 Millionaire Matchmakers In Chicago [Which One Is Best For You?]
Since you're looking for the best millionaire matchmakers in Chicago, you've already realized hiring a matchmaking service is one of the best ways for busy professionals like you to meet high-quality, intriguing singles.
Start your search here, with these 5 Chicago matchmakers!
Kelleher International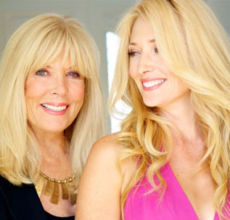 Helmed by mother/daughter matchmaking team Jill Kelleher and Amber Kelleher-Andrews, this exclusive matchmaking service is based in San Francisco and has a branch in Chicago.
Kelleher International offers 3 membership packages, which typically last 1 to 3 years. They vary based on the scope of the search you want:
CEO Club:
$150,000 to $300,000+
Includes an international search for matches
Personal consultation with one of the founders
National Search:
Starts at $45,000
Local Search:
Meet matches in the Chicago area
Starts at $30,000
Option to add additional cities for $5,000/each
All of the membership levels include a year's worth of "hold" time. That means you can put your search on hold as needed while you travel or if you just want to see where things go with a promising match.
The number of matches you're guaranteed varies from client to client, as it depends on factors like your location and how specific your "ideal partner" criteria is.
To get started with Kelleher International, prospective clients can either call this millionaire matchmaking service directly, or fill out a short online form to request a phone call.
Next is an interview. It's either in-person or via Skype, and all the details of your membership package will be discussed in depth. Once you've signed the contract, your search will begin.
SEI Club
SEI Club is based in New York, but has offices in Chicago.
More than just a millionaire matchmaking service, they can also connect you with movers and shakers in the finance and high-end art world.
The first step for prospective clients is filling out a short online questionnaire.
You'll then schedule a consultation, which costs $495.
After paying the entrance fee, your matchmaker will determine which membership package is the best fit for you.
The number of guaranteed matches varies depending on your location, search criteria, and other factors.
Unlike other millionaire matchmakers in Chicago, SEI Club offers a money back guarantee if they don't provide the number of matches specified in your contract.
You're able to pause your membership as needed, and all costs are included in your membership package price.
SEI Club prices start at $12,750 and can range over $1,000,000. The "Million Dollar Membership" comes with no limits placed on the number of dates, locations searched, or time frame of your membership.
The more expensive packages also come with exclusive access to SEI Club's "elite" member portfolios.
SEI Club is one of Chicago's most exclusive matchmaking services, claiming to only accept 35% of the people who apply.
LUMA Luxury Matchmaking
Formerly known as Cupid's Cronies and also known as Luxe Matchmaking, this Minneapolis-based boutique matchmaking service also has a presence in Chicago.
Founded by April Davis, LUMA Luxury Matchmaking has been in business since 2010.
LUMA Matchmaking offers two membership options:
Passive Member
Client
As a Passive Member, your profile will be included in the database. You'll be matched with paying members if you meet their criteria. Joining as a Passive Member is free, but there's no active search being done on your behalf.
Clients are paired with free members in the database who meet their "ideal partner" match criteria.
The process starts with an in-person interview. You'll discuss your dating history, relationship goals, match criteria, and other background info.
You'll then be assigned to a matchmaker who is working with 15 to 20 clients at a time. She will interview up to 40 singles from the Passive Member database, then present you with a minimum of 3 matches based on those results.
A short date will be arranged, and you'll meet your potential match. If the date goes well, it's up to the two of you to exchange contact information. You'll share any feedback you may have about the quality of the match with your matchmaker after the date.
Pricing varies per client, as the cost is determined by your current circumstances, financial situation, and how specific your match criteria are. You can negotiate "hold" time into your contract at an additional cost.
All the contract details will be determined during your in-person consultation, but you can safely expect to spend between $5,000 and $10,000 for a basic membership.
In addition to matchmaking services, LUMA Luxury Matchmaking also offers life coaching, style consultation, and date planning.
For more information, check out these LUMA Matchmaking reviews.
Millionaire's Club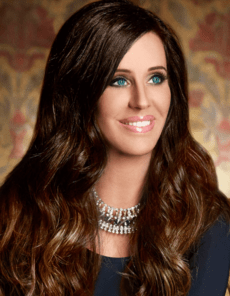 No list of millionaire matchmakers would be complete without mentioning Patti Stanger, famously known as "The Millionaire Matchmaker" thanks to her TV show.
Her upscale dating service, Millionaire's Club, is based in Los Angeles but has affiliated matchmakers serving the Chicago area.
Stanger's team offers more than just matchmaking. You'll also find services like image consulting, date coaching, relationship and business counseling, and professional photography.
Here are her basic matchmaking packages and what joining the Millionaire's Club costs:
You have the option of working with Patti Stanger herself for an extra $35,000.
If you're not interested in a membership, but still want to meet high quality, handpicked matches you can purchase a "Millionaire Matchmaker Mixer Experience."
For $35K, Stanger will coordinate and host a party in your city, complete with 25 singles she chooses for you to meet.
Mixer Experiences are also available to paying clients. You can simply add one on to your membership package.
Prices start at $20k for a 3-hour dinner where you'll meet up to 10 handpicked singles. Your matchmaker will be on hand to introduce you to them one by one.
If you want Stanger present at your party, opt for the $30k "Deluxe Mixer." She'll personally introduce you to up to 20 singles at an event held at an "upscale" venue.
One thing to consider. With the exception of the Deluxe Mixer, the cost of food, adult beverages, and rent for the venue are not included in the price, so you'll be picking up the tab for those as well.
Selective Search
Selective Search is a Chicago-based executive matchmaking service. Barbie Adler started it in 2000, after leaving the world of corporate headhunting. She now works with matchmakers all over the US.
Prospective clients can choose from 3 different membership packages, all of which come with a 1-year contract*:
You have the ability to pause your membership in 30-day increments, but there's one caveat. The amount of "freeze" must be negotiated up front into your contract. That means you'll need to guess how much you may require within the next 12 months.
Working with Barbie Adler's elite matchmakers starts with a 2-hour interview, during which you'll cover the basics like your background, relationship goals, and "ideal partner" criteria. Once you hammer out all the contract details, your search begins.
Want to learn more about this exclusive Chicago dating agency? Check out this Selective Search review.
A Modern Take On Millionaire Matchmaking
All of the millionaire matchmakers who made this "Chicago's Best" list are good at what they do. But is one of them the best choice for you? That's a question only you can answer.
Typically, traditional matchmakers such as the ones listed above pair multiple clients with one matchmaker. No matter how great she is at what she does, her time might get spreadly pretty thinly between all those clients.
VIDA Select, on the other hand, takes a team-based approach to matchmaking. That means you don't just get one elite matchmaker working to find your dream partner - you get an entire team of dating experts.
And here's another key difference between VIDA and more traditional matchmakers - no contracts.
Why pay for an entire year's worth of service if you might meet your soulmate the very first month?
At VIDA, you only pay for the time you'd like an active search conducted on your behalf. You can pause your service as often as you need, and for any reason.
Love doesn't operate on a timeline, so why not choose a matchmaker who gives you the flexibility you need?
VIDA's matchmakers have the most expansive database of eligible singles anywhere in the world - right at their fingertips.
You're in total control of the entire process - you even get to pre-approve every single match!
Why not see if VIDA is the right millionaire matchmaker for you? It all starts with a free, low-key, totally confidential consultation with one of our matchmaking experts.
Click here to get started!
All product and company names are trademarks™ or registered® trademarks of their respective holders. Use of them does not imply any affiliation with or endorsement by them.
Want us to do your online dating for you?

Hey, I'm Ally, VIDA Select's Director of Matchmaking.
We take all the frustration, hard work and hassle out of modern dating!
Imagine your very own Dream Team of highly skilled dating experts searching for the very best local matches, sparking their interest, and arranging all the dates for you.
Wouldn't it be nice to finally stop swiping and start dating higher quality matches so you can meet someone special?
We've helped thousands of singles just like you since 2009, and we're ready to make you our next success story!
What are you waiting for? Take the next step now…
See If You Qualify