With online dating officially being the most popular way to meet someone special, you're missing out if you haven't given it a try. So the next step is deciding which online dating sites are best for you!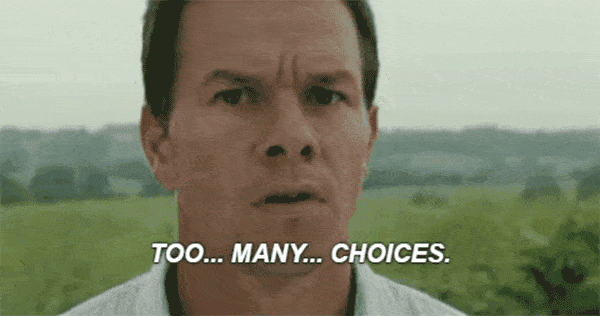 With literally thousands of sites to choose from, you need an easy way to narrow down your options to the few with the most potential. The last thing you want to do is waste your valuable time on multiple sites that will never work for you.
Where do I begin?
For starters, stick with mainstream dating sites rather than specialized niche ones.
The reason is simple – more bang for your buck, even when they're free. Mainstream sites attract more users, so you'll have more access to the type of high-quality, attractive women you want to meet.
Specialized sites devoted to pairing specific types of people, like farmers, trekkies, or lawyers, have a much smaller client pool.
Think of it this way – online dating is like fishing, and you want to drop your line in a well-stocked pond, right?
Here are the 3 sites we here at VIDA recommend starting with, based on the excellent results we've gotten for our clients:
Match.com is the #1 paid dating site in terms of sheer volume of users. And the monthly fee tends to attract women that are more serious about dating, which is good news for you.
VIDA has been in the online dating business since 2009, so we have an insider's perspective on the dating sites – and we've found Match has the most high-quality, relationship-worthy users of any mainstream dating site. It's the perfect place to start.

OkCupid is where all the cool kids hang out – the site's demographics skew toward the younger end of the age spectrum with more of its users between the ages of 18-24, followed by 25-34 year olds.
So if that's who you're in the market to meet, you should absolutely open an account on OkCupid. Plus, it's free and has lots of users of all ages – so it's a good addition to everyone's online dating portfolio.
A basic account is free, but if you want access to all the bells and whistles like invisible browsing, advanced search options, and knowing who likes you, you can pay $19.95 a month. Or commit to 6 months for just $9.95.
Those tools make your life a lot easier when it comes to sending all those hotties messages quickly and efficiently, so it's worth the money in the long run.
PlentyOfFish is the #1 free online dating site out there, so it's another good place to start.
But compared to Match and OkCupid, the match quality just isn't quite as high. You'll find a few gems here and there, but be prepared to invest more time in screening profiles.
If you're one of those guys whose phone is an extension of your hand, give Tinder a whirl. It's not on our "Top 3" list, but only because it's an app. (Although there is an online version called Tinder Web, so you can swipe from your PC.)
Tinder still has more of a casual vibe, and it's almost entirely photo-based. Check out this Tinder Guide for all the photo, bio and messaging expertise you need to meet incredible singles on this popular dating app.
What if I want to go niche?
If you're adamant about trying a niche dating site, start with one of these:
All 3 sites attract high-quality, successful women, and even though the pool of users is much smaller, we've still gotten good results on them for our clients.
Any sites I should avoid?
Definitely. Don't waste your time on sites that are time-consuming, like if you have to complete an extensive questionnaire just to get started.
Also avoid sites that don't allow you to freely search for women who meet your criteria.
For instance, these two less efficient sites focus entirely on matching people based on their answers to a series of questions, so they're not a great place to start:
These sites don't allow free range of their client database, so you can't search on your own for women you want to message. Instead, you receive small numbers of matches over a period of time. Who has time for that? Online dating is already a waiting game, so stop wasting your time.
So how can I tell if a site's worth my time?
Your goal is simple – to get the maximum amount of results while still being efficient with your time. And the last thing you want to do is pay for a site and then discover it's not what you wanted.
So follow these 7 easy steps to make sure you're going to get your money's worth out of a dating site before spending a dime:
Create your account, providing only the basic, required information. Do not enter your credit card info.
Find the Advanced Search.
Enter your search preferences and make sure you filter out the users who have not been active on the site within the the last week.
Note the total number of matches who have logged in within the last week and who meet your criteria.
Look at the first 30 or so, and see what percentage of those women you like from their pictures.
Multiply this number by the total from step five.
If you calculate that a site has 75 or fewer matches, then it's probably not worth using that site.
Follow these simple steps for each site you're thinking about using, and before you know it you'll have narrowed down the choices to your top 3.
Sign up on those 3 sites, then write an irresistible profile and post your best photos. Congrats – now you're ready for the most crucial step of successful online dating:
Tracking response rates to the messages you send out.
How do I do that?
Here's the good news:  tracking response rates is easy to do, which is great because it's extremely important.
You don't want to waste your time sending out messages that are duds, and you'll want to re-use the messages that result in a lot of responses.
So keep track of what works and what doesn't.
To start with, you'll need "template" messages, like the kind we use here at VIDA – cut and paste, one-size-fits all icebreakers that are easy and fun to respond to.
A successful dating message does two things:
1) Causes an emotional reaction/connection
2) Asks a question
Here's an example:
In one short, simple message, you've given her a small compliment that's not based on her physical looks, and more importantly, you've given her a reason to respond by asking a simple question that's fun for her to think about.
Check out this article for all the information you need to know on how to write messages that result in dates.
Once you have a stockpile of icebreaker messages, start testing them out. And remember, keeping track of the results is the only way to see what's working for you and what isn't.
What you do is give each message you write a unique identifier, like a number or a letter.
Then, each time you send that specific message, add 1 point to the running total of how many times you've sent it.
Each time you get a response, add 1 point to the running total of how many times that message has elicited a reply.
To get a specific message's success rate, divide the number of times sent by the number of responses, and that will give you a percentage. Use only the messages with the highest reply rates.
Obviously, this process will take some time in the beginning as you come up with different ideas to test and weed out the star performers from the duds, but in the end this "cut and paste" method will save you a ton of time and get responses faster.
Use this same process to track your overall response rates for each of the different sites you are using, so you can identify and focus your energy on the one(s) that produce the best results.
This is starting to sound like a lot of work…
Like anything worth pursuing in life, online dating requires a sizable time commitment from you. In fact, Nielsen research has shown the average online dater spends between 1 and 3 hours a day on online dating sites.
That's between 7 and 21 hours a week – practically a part-time job.
For many guys, outsourcing online dating just makes sense. Maybe you're too busy working 70+ hours a week, or you're just not certain you can get great results on your own. But no matter what, VIDA is here to help you.
We know the best dating sites for you and your exact needs, without any need to play the guessing game. We've got messages that have been proven to work after extensive testing for hundreds of clients.
We already know what works and what doesn't, so why struggle to reinvent the wheel when we can handle everything for you?
We'll set up your profiles, handle all messaging, and set you up on dates with the women you like best. All you have to do is show up! Why spend another Friday night alone? Click here for your free confidential consultation.