I hope you enjoy reading the blog post.
If you want to chat now about your matchmaking search, click here.
Who Is The Best Maine Matchmaker? [Top 4 Dating Services]
You've likely realized that when it comes to hiring a Maine matchmaker, you've got more than a few options to choose from. Deciding which one is the best choice for you can be tricky.
From cost to experience to the process they use, every service puts their own spin on finding your ideal partner. And that's exactly where this list of the 4 top Maine matchmaking services is going to come in handy!
Our team of matchmaking experts created this quick guide to help singles in Maine find the best matchmaker.
With our experience in the industry dating back to 2009, we're well acquainted with the players, both major and minor. We've written over 200 reviews of matchmaking services, leveraging our in-depth knowledge of the industry and first-hand understanding of what clients value most.
You'll find all the details you need to start narrowing down those options, and help you decide which matchmaker is just right for you.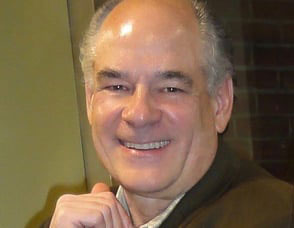 Ron Cater has been in the matchmaking industry since the early 80s, although his original career choice was dentistry. As he explained to The Portland Phoenix, he was in dental school when a conversation with a friend in the matchmaking industry sparked a career change.
He started talking to me about this whole industry and what they did and how they worked and I didn't even know it existed. It was just very, very fascinating.
Cater also owns another New England matchmaking service called Successful Singles, based in Boston. The Matchmaker Of Maine is headquartered in Portland, with locations in Massachusetts and New Hampshire as well.
Clientele
While memberships are open to singles of all ages, Cater typically works with men and women in their 40s+. Despite the name, this dating agency takes on singles all over New England.
Cost
The Matchmaker Of Maine doesn't advertise prices online, but clients reported spending anywhere from $400 for a 3-month membership to $2,000+ for a longer one.
What To Expect
The first step in the membership process is a 40-minute free consultation where you'll introduce yourself and talk about the type of people you'd like to meet through the service. Prospective clients can book the consultation online or fill out a contact form.
As Cater told DatingAdvice.com, they don't take on just anyone who inquires. Would-be clients must be "emotionally ready, emotionally available, and have realistic expectations of what they're looking for."
After the screening process, clients take a series of personality and compatibility quizzes to help the matchmakers narrow down potential candidates to meet. Cater and his team take a traditional approach, in that you'll be introduced to other members in The Maine Matchmaker's database.
Contract Required
Yes.
Founded In
1997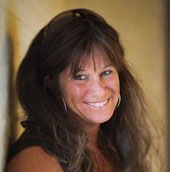 Maine matchmaker Noreen Rochester is based in Biddeford, just outside of Portland. Rochester says her business is "old school." As she explained in an interview,
I don't have a database, I have pink and blue and yellow files and a million sticky notes.
She's been matchmaking for over 30 years in some capacity, and launched her Maine dating service in 2013. Cara Matchmaking gets its name from the Gaelic word for "beloved companion."
Clientele
Rochester primarily takes on singles in their 40s and 50s, although she told The Portland Phoenix that recently she's been helping people in their 30s and even 20s as well.
Cost
$499 for one year of services.
What To Expect
The process starts with a complimentary initial consultation. You'll discuss what you're looking for in a relationship, your partner preferences, etc.
If you decide to sign up, you'll meet other Cara Matchmaking clients who meet your preferences (and vice versa) over the course of your year's membership.
Potential matches get to see each other's photos, and whenever there is mutual interest Rochester arranges the date or or phone call.
Memberships include unlimited introductions as well as invitations to member's only events.
Contract Required
Yes.
Founded In
2013
Further Reading
A fixture in Maine's boating scene, Jill Hinckley's grandfather founded Hinckley Yachts back in 1928 and Jill Hinckley grew up in the family business. When it sold in 1998, she became a managing partner of a search and recruitment firm for the marine industry.
Using that experience, Hinckley branched out into matchmaking in 2013. As she explained during an interview with News Center Maine,
When I was doing the recruiting and I was meeting the people that were looking for jobs in the boating business, I connected with their personal story. I also had all these single friends that said, 'Jeez Jill, we need someone to help us find people.'
Her boutique dating agency, Hinckley Introductions, is based in Portland and has a branch in Chestnut Hill, MA.
Hinckley also founded Make Your Match, a closed Facebook community of affiliated matchmakers and dating coaches who help singles ages 35 and up.
Clientele
Most of Hinckley's clients are singles over 40, and she takes on both men and women as paying clients. Given her love for boats and the ocean, she has "found a niche" with similarly minded clients.
Much of her database contains Maine singles, but she works with clients looking to date in other states as well.
Cost
Potential clients can start with a free 20-minute phone call to learn more about the service. You can join the Hinckley Introductions database for free and wait to be matched with paying clients, or you can take the next step in the matchmaking process.
That's a 60-minute consultation with Hinckley to discuss how her matchmaking program works, which costs $120.
This Maine matchmaker doesn't advertise her prices online, but does refer to the service as "in investment" on her website. You can probably expect to spend at least several thousand on a membership.
What To Expect
As with most boutique matchmakers, Hinckley limits the number of "active" clients she has at any given time to around 20 each year.
Once you've purchased a membership, filling out an extensive questionnaire is the next step. It covers everything from your background and lifestyle to your occupation, interests and political views.
Hinckley then uses those details to pair you with other singles in her database, or she'll reach out to matchmakers within her network for potential candidates. As she told Old Port magazine,
I love working with other matchmakers. If another matchmaker in Boston, for example, has a client they're working with, they might contact me and see if anybody in my database or anybody I'm working with might match up with their client.
Once a suitable match has been identified, she puts both people in contact with each other.
Hinckley also offers dating coaching.
Contract Required
Yes, memberships last for 6 to 12 months.
Founded In
2013
Further Reading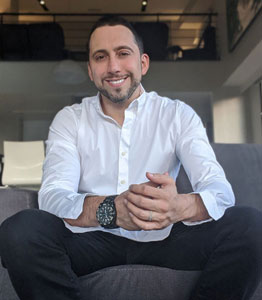 Wherever you're in Portland, Bangor, Lewiston or anywhere else, if you're dating in Maine VIDA Select can help!
With access to the largest dating pool in Maine, it's no wonder the typical VIDA client meets someone special within the first three months of service.
Clientele
Typically, clients are successful, career-minded professionals in their early 30s to mid 60s.
Cost
VIDA Select offers 3 levels of matchmaking service - Basic, Premium and Elite. Packages at the Basic matchmaking level start at $1095 per month. Premium packages begin at just $1695 per month, and Elite options start at $2595 per month.
The monthly cost of each package is highly correlated with the number of hours that should be spent on your ideal partner search. Considerations such as your 'ideal partner' criteria, the number of locations you'd like to date in, and which matchmaking team you work with all factor in.
Because clients pay on a month-to-month basis, there are no long-term membership contracts required.
What To Expect
The first step in VIDA's matchmaking process is a quick screening process to make sure you're a good fit for the service.
That's followed up with a complimentary phone consultation where you'll learn how it works, and you can share your relationship goals, matching criteria, and other details.
Then you'll have an in-depth call with your matchmaker where she'll get to know all about you and what type of matches you hope to meet.
Once she's got a good idea of your ideal partner criteria, VIDA's team gets to work hand-selecting highly compatible matches for you to approve!
VIDA also offers all the resources you need to make a great first impression, like personal styling, image consulting, and dating coaching.
If you're ready to meet someone special, take the first step on that journey by going here!
Contract Required
No.
Founded In
2009
All product and company names are trademarks™ or registered® trademarks of their respective holders. Use of them does not imply any affiliation with or endorsement by them.
Why Choose VIDA Select?

Since 2009, thousands of clients have discovered true love thanks to VIDA Select's fresh, modern approach to matchmaking – which has finally thrown blind dates and long-term contracts out the window. This isn't your grandmother's matchmaking!
Instead of working with a single matchmaker using a small rolodex of potential partners, VIDA Select's matchmaking team taps into the world's largest database of available singles. We'll quickly identify the matches who check all of your boxes so you can finally experience true chemistry. Are you ready to become our next success story? Schedule your complimentary consultation now by clicking the button below!
Get Started Now