I hope you enjoy reading the blog post.
If you want to chat now about your matchmaking search, click here.
The Top 5 Silicon Valley Matchmakers [Ultimate 2023 Guide]
Dating in Silicon Valley isn't easy due to the gender discrepancy. Men face fierce competition, and women often feel overwhelmed by all the attention they get on dating apps and sites.
A professional matchmaking service is a great way to circumvent all those headaches, but with so many Silicon Valley matchmakers to choose from, deciding which one to hire can be a challenge in and of itself.
That's why our team of matchmaking experts developed this comprehensive guide to help singles in Silicon Valley find the best matchmaker. With our experience in the industry dating back to 2009, we're well acquainted with all the matchmaking services, big and small.
We've written over 200 reviews of matchmaker, leveraging our first-hand experience, in-depth knowledge of the industry, and deep understanding of what clients value most.
Start narrowing down your options with this guide to the best Silicon Valley matchmakers!
Matchmaker: Amy Andersen
Nicknamed the "Silicon Valley Cupid" by many Bay Area singles, Amy Andersen runs one of the most prominent Silicon Valley matchmaking services.
Clientele
She specializes in helping those in the tech industry find their perfect partner, but she'll also work with successful singles from all backgrounds.
Cost
$45,000 - $500,000/2-year commitment
Package prices depend on factors like how many matches you want to meet, and if they are pulled from her internal database or "scouted" from beyond the Bay Area.
There's also a no-cost "referral" option for men under 31. You'll be placed in the Linx database and matched with paying clients who are looking for someone who matches your description. But there's no guarantee you'll ever be contacted.
What To Expect
The process starts by filling out a questionnaire on the website. Linx doesn't take incoming calls from potential clients, so this step is mandatory. A representative will reach out if they feel you're a good candidate for the service, and schedule a 90-minute consultation.
The consultation costs a few hundred dollars, and you'll learn the details of the available membership packages.
Contract Required
Yes.
Linx memberships require a 2-year contract, during which time you'll meet at least 8 potential matches, depending on your package level. All contracts include up to 4 months worth of "hold" time.
Additional Services
According to Andersen, many of her clients are highly intelligent, but haven't yet mastered the "emotional" side of dating.
She often coaches her clients not to treat dating (and love) as if it were a problem that needed solving, and that over analyzing matters of the heart can come off as a bit robotic and cold.
That's one of the reasons she offers date coaching. Clients also have access to image consulting, styling help, and other "concierge" type services.
Founded In
2003
Further Reading
Matchmaker: Talia Goldstein
Unlike Linx Dating, Three Day Rule isn't originally based in Silicon Valley. Talia Goldstein's national matchmaking service is headquartered in Santa Monica. Three Day Rule is backed by IAC, the parent company of popular dating sites like Match.com.
The Silicon Valley branch opened in San Jose in early 2017, and is one of many locations around the US.
Clientele
Both men and women can become paying clients, usually ranging in age from 20s to 60s.
Cost
$5,900 - $18,500+/3- or 6-month commitment
It's free for both men and women to join Three Day Rule's national database of eligible singles, and your profile will be considered for matching with paying clients. However, if you want matchmakers to actively match you with other singles, you'll need to become a "premium" member.
Three Day Rule membership packages start at $5,900, which includes a minimum of 3 introductions over a period of 3 months.
For $9,500, you'll get a minimum of 6 introductions over the course of 6 months, as well as a professional photo session.
Three Day Rule also offers Silicon Valley singles "VIP" memberships starting at $18,500 for 6 months of matchmaking. The final price of a VIP package may vary depending on your particular search requirements.
What To Expect
Paying clients can be matched with each other, singles who are included in the database for free, or with matches scouted on major online dating sites. Three Day Rule has agreements in place with OkCupid, ChristianMingle, JDate and Match.com, and will pull compatible matches from those dating sites as needed.
For each potential match, you'll see photos and a profile. If there's mutual interest, contact information is exchanged on your behalf. Then you can reach out to schedule a first date.
Contract Required
Yes.
Paying members sign either a 3- or 6-month "endeavor to find" style contract. That means you're not actually guaranteed matches who fit all your stated criteria. Only that the service will try to find suitable singles.
Pro Tip: This "endeavor to find" style of contract is common in the matchmaking industry. Make sure you fully understand your contract before inking your signature, so there are no surprises down the road when it comes to exactly what you get for your money.
Additional Services
Three Day Rule also offers 50-minute "Dating Strategy" Skype sessions for an additional fee. The cost depends on whether you buy 1, 2 or 10 at once.
Founded In
2013
Further Reading
Matchmaker: April Davis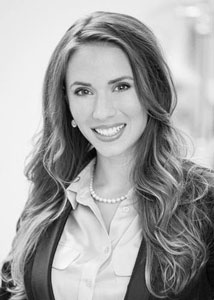 Like Three Day Rule, April Davis's LUMA Matchmaking is a national matchmaking service. They have 40+ locations around the US, including a presence in San Jose.
This exclusive matchmaking service is based near Minneapolis. It was originally called "Cupid's Cronies."
Clientele
Men and women can both become paying clients or be listed as "Passive" members in the database.
Cost
$2,800 - $100,000/commitment outlined in contract
A "Passive" membership is free because you won't be actively paired with other singles. But if you meet a paying client's criteria your profile will be considered as a potential match. There's no guarantee with a Passive membership that you'll ever meet anyone through the service.
A "Premium Search" membership package generally starts around $2,800 and can range up to $50,000. The scope of your "perfect match" criteria, how many introductions you want, and any additional coaching services your matchmaker feels you may need all affect the final price.
What To Expect
Potential clients have an interview. Then, a matchmaker is assigned if both sides decide to move forward with a Premium Search membership.
Your matches come from the LUMA database, with dates arranged on your behalf. It's then up to you if you choose to swap numbers during that first date.
Contract Required
Yes.
All paying clients sign a contract detailing the nature of the matchmaking services that will be provided.
Additional Services
Clients can opt to receive both date and "relationship" coaching.
Founded In
2010
Further Reading
LUMA Luxury Matchmaking Reviews
Matchmaker: Erica Arrechea
Erica Arrechea started Cinqe Matchmaking after getting certified by the Matchmaking Institute. Cinqe has branches throughout California, including Silicon Valley. She also works with a network of matchmakers across the US and Canada.
Clientele
Men and women from 25 to 70 can join Cinqe's database of eligible singles for free or purchase a membership for an active search on their behalf.
Cost
Clients typically pay between $35,000 and $150,000, although packages can range over $200,000. Contract length varies by client, but is a minimum of 6 months.
The price tag depends on a host of factors like how narrow/broad your "ideal match" criteria are, how many introductions you'd like, the geographical scope of your search, etc.
Joining Cinqe's "network" of eligible members is free. But it comes with no guaranteed matches as no search is done for you. Instead, you'll be considered for any paying members whose criteria you happen to match.
But that's an "if" - not a when.
What To Expect
Prospective clients start with a phone screening. If you meet Cinqe's "matchable" criteria, you'll interview with the matchmaking team. Assuming you come on board as a client, you'll be assigned a specific matchmaker.
Clients receive unlimited matches. However, it's on you to call them and schedule the first date. Your matchmaker helps arrange the introductory phone call.
Contract Required
Yes.
Additional Services
Cinqe offers date coaching and image consulting.
Founded In
2013
Further Reading
Matchmaker: Scott Valdez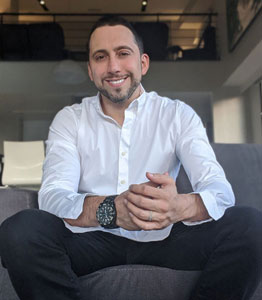 VIDA Select's modern matchmaking service uses extensive data analysis and the latest tech to pull highly compatible matches from Silicon Valley's largest database of eligible singles.
Clientele
Men and women in their mid 20s to 60s+ seeking a serious relationship.
Cost
VIDA Select has a wide array of packages offered at 3 levels of matchmaking service: Basic, Premium and Elite. All packages are paid on a month-to-month basis.
Package cost is highly correlated with the number of hours that should be dedicated to finding highly compatible, incredible matches for you to meet.
Considerations like the overall complexity of your match criteria and the number of locations you'd like to include in your search are taken into account when selecting the best option for you.
Basic packages begin at only $1095/month. Premium packages start at $1695/month and Elite options start at only $2595/month.
What To Expect
VIDA delivers executive matchmaking services. But unlike the other Silicon Valley matchmakers listed, you aren't required to commit to a lengthy contract.
Instead, you have the freedom to pay only for each month you'd like to go on dates with high-quality, pre-screened matches who meet all your compatibility requirements. And you get unlimited matches.
On average, VIDA clients find a relationship-worthy match within the first 3 months of service. Why not start your search today?
Just click here to see if you qualify!
Contract Required
No.
You can pause, stop and restart your service at any time.
Additional Services
Date coaching, image and style consulting, and professional photography services.
Founded In
2009
All product and company names are trademarks™ or registered® trademarks of their respective holders. Use of them does not imply any affiliation with or endorsement by them.
Why Choose VIDA Select?

Since 2009, thousands of clients have discovered true love thanks to VIDA Select's fresh, modern approach to matchmaking – which has finally thrown blind dates and long-term contracts out the window. This isn't your grandmother's matchmaking!
Instead of working with a single matchmaker using a small rolodex of potential partners, VIDA Select's matchmaking team taps into the world's largest database of available singles. We'll quickly identify the matches who check all of your boxes so you can finally experience true chemistry. Are you ready to become our next success story? Schedule your complimentary consultation now by clicking the button below!
Get Started Now