I hope you enjoy reading the blog post.
If you want my team to just do your online dating for you, click here.
Best Dating Apps & Sites For Professionals [Top 8 For 2023!]
So you've spent the last few years focusing on your startup, or working your way up the corporate ladder. You're successful in life, but just haven't found the time to find the perfect partner for you.
You could make a wise decision and hire a modern dating service to do all your online dating for you. But if you're going to go at it on your own, these 8 best dating sites for professionals are where you want to start!
Best Dating Apps & Sites For Professionals:
Use the links to jump to whichever one you're most interested in checking out, or start at the top!
1) Match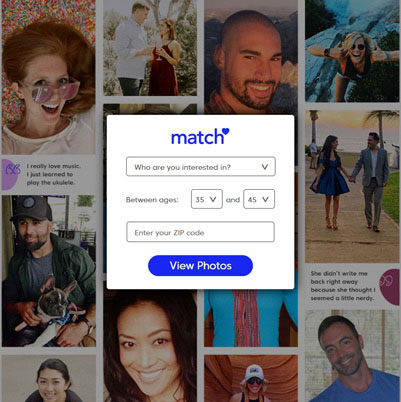 Why Match Is Great For Single Professionals:
According to the site's internal data, over 74% of users are over the age of 30. Match also claims that 8 out of 10 members have a degree or have attended some college, increasing the odds that you'll connect with other single professionals.
Plus, the monthly fee weeds out people who aren't all that serious about actually going on in-person dates to find the right relationship. If your career takes up most of your time, that's important. While you can browse profiles on Match without a paid subscription, you have very limited messaging abilities as a free member.
When setting up your account, you've given a substantial number of questions to help Match recommend singles with similar lifestyles and interests. Then each day, you'll be given new personalized matches, but that's not the only way to connect with others on Match.
The Discover section gives you the ability to filter your matches by not only lifestyle but also education and income level too. That means you won't be endlessly swiping through random profiles, like you would on Tinder.
For plenty of photo, profile, and messaging tips, check out this comprehensive Match Guide!
You can sign up for Match here, or download the Match Mobile app for Android or iOS.
Want more details? This Match.com review has all the info you're looking for!
Price Range:
~$44.95 for 1 month.
2) Hinge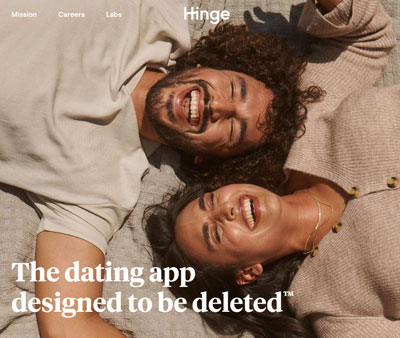 Why Hinge Is Great For Single Professionals:
Hinge is very direct about its primary goal: getting you into a relationship. That's where the tagline "designed to be deleted" came from.
There are several features designed to put highly compatible matches right at your fingertips. Hinge Standouts is a special feed of the app's most popular users who both align with your match preferences and your previous interactions within the app.
Hinge also sends you one Most Compatible match every day, which is exactly what it sounds like - someone the app's algorithm thinks is a perfect match.
While it has yet to attract the same number of users as Tinder and Bumble, it is one of the fastest growing dating apps out there. Most of Hinge's users are millennials or GenZ, but you'll also find older single professionals as well.
You can use Hinge effectively for free, with one caveat: you're limited to "liking" only 8 profiles each day. But if you don't have a lot of time to surf dating apps, that's not a bad thing. You can also screen your potential matches using the "Dating Intentions" feature, which helps prevent you from wasting time on singles who don't have the same relationship goals you do.
There are two premium membership levels to choose from, Hinge+ and HingeX. Both levels include unlimited likes, seeing who liked your profile and the ability to sort your potential matches more efficiently.
For an in-depth look at this popular dating app, check out our Hinge review.
Price Range:
Free to $49.99 for 1 month.
3) Bumble
Why Bumble Is Great For Single Professionals:
Like Match, Bumble is worthy of this list due to the sheer number of professional, attractive singles it attracts. And Bumble has one other advantage over other dating apps and sites - it's popular with women.
That's because Bumble strives to give women more control over their experience on the app. Apart from sending a daily Compliment, men can't initiate a conversation. That means women aren't bombarded by crass, stupid and uninspired icebreakers like they are on Tinder.
Bumble also imposes time limits, which can help speed up the process. Women have 24 hours to send a message once a match is formed, and guys have 24 hours to respond to it. If either one doesn't happen, the match expires.
Bumble Boost subscribers can extend that deadline, but only by an additional 24 hours. Once a two-way message exchange has occurred, there are no further time restrictions.
Upgrading comes with another time-saving benefit: access to the "BeeLine." In this section, you're only shown users who have already "liked" you. That means you're guaranteed to match if you swipe right.
Bumble also has a dedicated "networking" mode called Bumble Bizz, in case you want to use the app for more than just dating.
For all kinds of expert Bumble tips, check out our Ultimate Guide To Bumble!
Download Bumble for Android or iOS.
Price Range:
Free to $44.99 for 1 month.
4) The League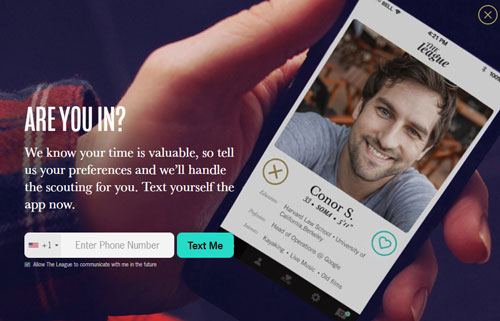 Why The League Is Great For Single Professionals:
The League was designed for single professionals - and this dating app has a high bar for admittance. Founder Amanda Bradford created the app for successful people looking for partners who share their ambition and intelligence.
One of the first dating apps to incorporate a screening process, applying to The League is the first step. Your profile gets added to The League's waitlist, so this isn't an app where you can quickly create a bio, upload a few pics, and call it a day.
The plus side: if the acceptance committee approves it, you'll be looking at a much more curated userbase of accomplished singles than you're likely to find anywhere else. (At least outside of Raya - that's next up!)
The app uses your Facebook and LinkedIn accounts both to vet you for acceptance and also to hide your profile from your friends and professional network, so it's also more discreet than popular dating apps like Tinder.
Because you only receive a limited number of matches a day, The League doesn't take an inordinate amount of time to manage. If you do want to get more involved on the app, there's a group chat function that allows you to join or create special interest groups.
You can use The League for free, but only in a limited capacity. Members have 3 options for upgrading. With the highest tier clocking in at $399.99 per week, The League is one of the most expensive dating apps out there. But you may find the potential match pool is well worth the investment.
To read more about this elite dating app, check out our review of The League!
Download The League for Android or iOS.
Price Range:
Free to $399.99 for 1 week.
5) Raya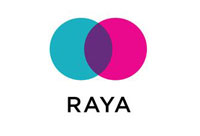 Why Raya Is Great For Single Professionals:
Raya was built as a dating app where successful professionals from "creative" industries could mingle. Launched back in 2015, it has since attracted numerous high-profile celebrities, models, pro athletes and other famous types.
Discretion and privacy are two mainstays of Raya's usage policy. Screenshots are strictly banned, as is sharing whose profile you've come across.
Just like The League, your profile has to make it past an anonymous acceptance committee. Raya claims only about 8% of hopeful applicants make it through process, and over 100,000 people are on the waitlist.
Having a substantial Instagram following and being referred by a current Raya member helps your chances significantly.
Raya profile includes a slideshow of photos from your Insta account with background music that you've picked out. The app sends you a limited number of matches per day, which expire after 10 days if no one initiates a conversation. If it's a mutual match, you can start exchanging messages or video chat at any time.
You can search for members near you by turning on "social mode," which shows a map of members in your vicinity. Raya also has a "Directory" feature that allows you to search their membership by city, company, or industry.
Price Range:
Starts at $9.99 for 1 month.
6) Lox Club
Why Lox Club Is Great For Single Professionals:
An ultra-exclusive dating app for Jewish singles, Lox Club offers access to an elite dating pool. While some people refer to the Lox Club as the "Jewish Raya," you don't actually have to be Jewish to sign-up.
But you will need a good reason for why you want to use it, because you'll be answering that very question as part of the strict application process. You'll also want to share your career history and describe your ambitions.
A membership committee reviews every application, and according to founder Austin Kevitch only 20% of applicants make the cut. Potential users typically hear back within 1 to 2 weeks if they're in or not.
Users are limited to seeing between 5 and 12 profiles every 6 hours, taking a quality over quantity approach. However there is a premium membership that allows you to skip the wait.
Lox Club is relatively new, and only available in a handful of select cities. Users currently can't filter by location, but the app's algorithm prioritizes proximity as much as possible.
The app also features access to a Jewish matchmaker, should you want to take a more personalized approach.
To learn more about this exclusive dating app, check out our Lox Club review.
Price Range:
$8 - $12 per month.
7) Christian Mingle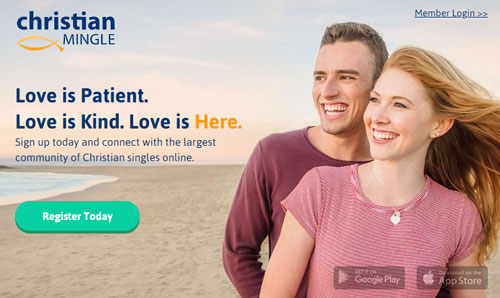 Why ChristianMingle Is Great For Single Professionals:
It's the most popular website for serious, marriage-minded Christians, and a great option for anyone seeking like-minded people when it comes to faith.
You'll find a range of singles from devout to casual believers, and you don't have to be a devout follower yourself to sign up. But yes, you generally should be a Christian to join this site.
Sometimes it's okay to skirt the truth about certain things on a dating profile, but joining faith-based dating websites when you don't have any strong ties to that faith is probably not the best idea.
Women outnumber men on ChristianMingle, which makes it a rare gem. It's especially popular with singles age 35 and up. Like Match.com, you have to pay to use most of the messaging functions so the singles you'll find are typically relationship-minded and responsive.
But keep in mind, ChristianMingle is a niche dating site, which generally means a bit smaller user pool. If you're living in a small town or city, it could be limiting.
Be prepared for your search to take a little longer, or use it in conjunction with other sites and apps. For instance, on more popular sites like Match.com, you can filter your matches by religion if having a shared faith is a priority.
Still not sure whether ChristianMingle is a good choice for you? Check out this ChristianMingle Review.
Price Range:
$24.99 - $49.99 per month.
8) Luxy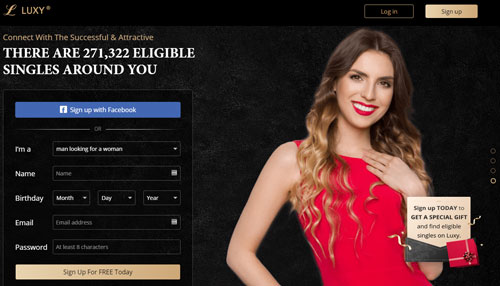 Why Luxy Is Great For Single Professionals:
Luxy isn't for just anyone, and that exclusivity makes it the perfect dating app for busy, relationship-minded professionals who don't have time to sift through the masses on Tinder. If you're looking to meet someone who makes at least six figures, Luxy is the app for you.
This exclusive dating app screens members for income, and per their internal data over 41% of users are certified millionaires. That being said, Luxy also has a strict "no sugar relationships" rule, so if that's what you're seeking check out one of this sugar dating websites instead.
Signing up is free, but to be a verified member you'll need to jump through some hoops. Uploading a photo of your driver's license, submitting a selfie for verification, and even providing a copy of your most recent tax return.
Anyone making over $200,000 per year is granted admission automatically. For everyone else, the acceptance committee does its thing. You can also upgrade to a premium membership to skip the selection process.
Premium perks include invisible browsing, the ability to see twice as many profiles each day, messaging members before you've matched, and filtering matches by income, location, and verified status.
Luxy also has a "Find The One" feature that gives you guaranteed match per day, chosen specifically by the algorithm for mutual compatibility.
Want more details on this elite dating app? Check out our Luxy review!
Price Range:
$99 for 1 month to $333.99 for 3 months.
The Best Online Dating Service Of All For Busy Professionals
Online dating is difficult, even when you're using the best dating sites for professionals.
You need carefully curated photos, an eye-catching profile, and clever messages to get responses. Once those pieces are in place, you've got to search for matches, then keep the conversation flowing towards a number exchange or date.
And here's the kicker - if you want good results, not only do you need to excel at all this stuff, you also need to put a ton of time into it. The average user spends about 12 hours per week on dating sites and apps, according to academic research.
When you're already working 60+ hours at your day job, that means kissing a significant chunk of your free time goodbye.
Why struggle with what could easily turn into a part-time job, when you could simply hire a modern dating service to handle everything for you and get you better results than you ever would on your own?
VIDA's team of expert dating consultants has helped thousands of professionals just like you meet their ideal partner!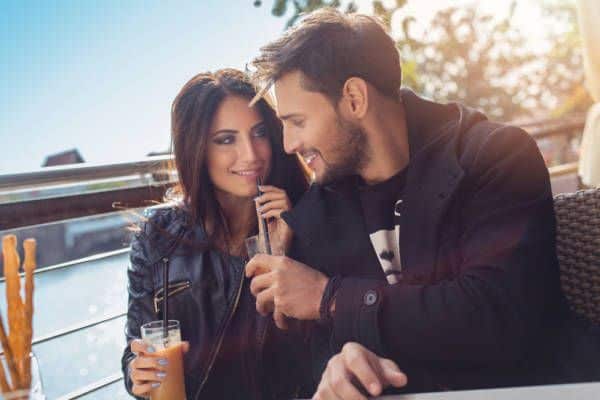 We'll select the very best combination of dating sites and apps for you, write your profiles, select your photos, and find the most attractive and compatible matches available.
We'll send your messages for you and we'll even book dates with the matches you like best. All you have to do is show up!
There's literally no quicker and easier way to meet higher quality matches online in existence. And as a busy professional, delegating this mission to a team of professional matchmakers just makes sense so you can focus on what you do best...
Click here to get started on the path to meeting your ideal partner.
Want us to do your online dating for you?

Hey, I'm Ally, VIDA Select's Director of Matchmaking.
We take all the frustration, hard work and hassle out of modern dating!
Imagine your very own Dream Team of highly skilled dating experts searching for the very best local matches, sparking their interest, and arranging all the dates for you.
Wouldn't it be nice to finally stop swiping and start dating higher quality matches so you can meet someone special?
We've helped thousands of singles just like you since 2009, and we're ready to make you our next success story!
What are you waiting for? Take the next step now…
See If You Qualify