I hope you enjoy reading the blog post.
If you want to chat now about your matchmaking search, click here.
Ultimate Guide To Cincinnati Matchmakers [2023 Edition]
Looking for a Cincinnati matchmaker? When you don't have a lot of time to devote to dating, finding someone with real relationship potential can be hard.
When finding someone sooner rather than later is a priority, hiring a professional matchmaking service is a logical step.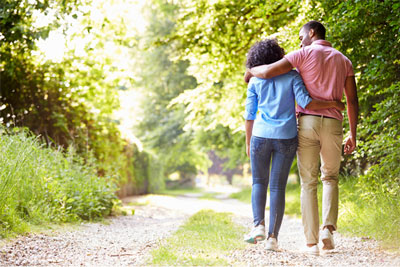 But which service should you hire?
Our team of experts has reviewed 200+ matchmakers and their services, delving deep into their process, success rates, and customer experiences. Our reviews are built on extensive research and a keen understanding of the matchmaking industry.
Here are 3 worth considering, as well as some insider's advice you'll want to check out before picking up that phone and scheduling a consultation…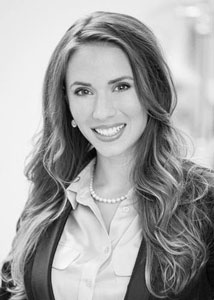 While you'll find a local office at 250 East 5th Street, Suite 1500, this elite matchmaking service isn't based in Cincinnati. It's national, with branches in Cleveland, Columbus and across the US. The headquarters are in Minnesota.
Clientele
April Davis and her team primarily help career-minded men and women, such as executives, CEOs, etc., find a serious relationship.
Cost
$2,800 - $100,000
Contract
Yes
What To Expect
Prospective LUMA clients can choose between two options: submitting a profile to become one of the 20,000+ matchable candidates in their database, or paying for matchmaking service. Because it's free, the first option comes with no guarantee of meeting any Cincinnati singles.
The cost of working with a LUMA matchmaker varies, as each person's criteria is different. But once you've signed the contract and purchased the membership, the process works the same way for each client.
First, your matchmaker takes a look at all the Cincinnati singles in the LUMA database, and selects between 30 and 40 people with potential. She'll then whittle down that pool of candidates to a smaller group that will be invited in for an interview.
You'll end up being introduced to at least 3 of the singles who pass that final step of the screening process. You make the decision to see any of them again by swapping contact info during your first date. If you aren't interested in any of them, you'll need to restart the process by purchasing another round of matches.
Founded In
2010
Further Reading
Prior to matchmaking, Barbie Adler helped find CEOs positions at Fortune 500 companies. She decided to swap head hunting for heart hunting, and opened Selective Search in Chicago. It has since expanded into a national matchmaking service with offices across the US.
Clientele
Most of Selective Search's paying clients are "accomplished" men, i.e. CEOs, execs, investors, etc.
Cost
$15,000 - $50,000+
Contract
Yes
What To Expect
Selective Search costs depend partly on age - if you're younger than 36, you can take advantage of her "Young Executives" package. You'll meet up to 6 Ohio singles within either 6 or 12 months.
Otherwise, matchmaking services start at $25,000 if you want to meet up to 10 matches in Cincinnati over a year's time. Want to meet singles outside of Cincinnati? The price of a matchmaking package starts at $50,000.
Selective Search does include hold time in addition to the 12-month contract, however you have to discuss it prior to signing it. That means you'll have to make an educated guess as to how much you might need.
Once Adler and her team have finalized your membership details, you'll meet singles pulled from her national database of 275,000 or so eligible singles.
Founded In
2000
Further Reading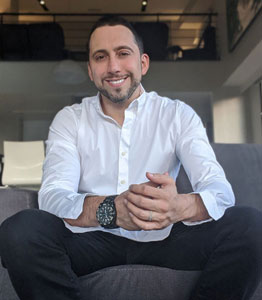 VIDA Select goes beyond traditional matchmaking - where matchmakers are limited by the singles in their internal database.
VIDA's matchmakers have access to a nearly unlimited pool of singles living in and around Cincinnati, and use a combination of data analysis and advanced tech to find your perfect match.
Clientele
VIDA is perfect for successful, professional singles who are just missing one thing in their lives…
Cost
Clients can choose from an assortment of matchmaking packages offered at the different levels of service. The cost of each package is highly correlated with how many hours should be devoted to your search each month, as well as which matchmaker you work with.
Basic packages start at $1095/month, and Premium matchmaking services begin at just $1695/month. Elite package options begin at $2595/month. VIDA's service is pay-as-you-go, so you can stop at any time.
Contract Required
No
What To Expect
Every VIDA client starts with a quick phone screening, as not everyone is the right fit for the service. Once you're in, your matchmaker will get to know you better, and find out what type of person is your ideal partner. Then we'll get to work finding incredible singles that you can't wait to meet!
You don't have to worry about awkward, disappointing blind dates - you pre-approve everyone before agreeing to meet them by reviewing photos and a full profile. No compromising required. Plus, all VIDA clients enjoy unlimiting matching, so you can control the pace.
And since matchmaking services are purchased on a monthly basis rather than pre-paying for a 6- or 12-month contract, you can suspend, completely stop and/or resume your search as often as you want.
Give the service a try, and if it's not for you, simply stop! But on average, VIDA clients meet Someone Special after 11 dates - so why not see who our elite matchmakers can find for you?
Founded In
2009
How To Make Sure A Cincinnati Matchmaker Is The Perfect Match For You
Many people start - and stop - their preliminary research with Google or Yelp reviews. And while you may gain some valuable insight regarding past customer experience, it's good to keep in mind that happy, satisfied customers aren't as likely to devote time and energy to writing an internet review as unhappy ones.
And as with any business that relies on good press to get customers, there's also the possibility that an employee may even pretend to be a customer and write positive reviews of their own service. Neither Yelp nor Google takes many steps to verify authenticity, so consider that as you're reading reviews that may seem a bit unrealistically enthusiastic.
That being said, internet reviews can give you valuable insight into how a matchmaking service approaches customer service. A representative of the company may respond to a review or a complaint, especially on sites like the Better Business Bureau that have a formalized complaint process.
Often, you can get a sneak peek of what you'll be agreeing to in your contract, and what other customers thought of the service compared to what's spelled out in the document they signed.
For example, here is how Ohio Singles responded to a BBB complaint from a client who was unhappy with both the frequency and the quality of his matches:
As you can discern from the above complaint, understanding exactly what is spelled out in all that paperwork you sign is essential - because those details will likely prevent you from being able to get your money refunded in the event your not happy with the service later on.
Make Sure You Ask The Right Questions Up Front
Asking insightful, direct questions during your initial consultation helps narrow down which matchmaking services you're seriously considering.
These 5 examples will get your list started: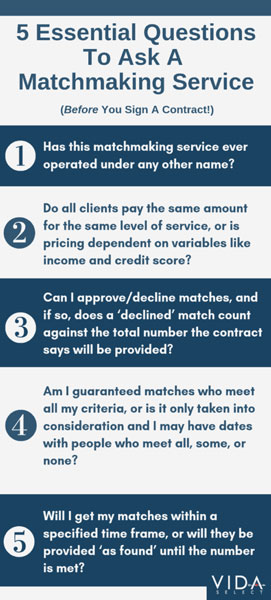 Having your list of questions prepared beforehand keeps them fresh in your mind. It also gives you a chance to consider what answers you want to hear - because there are no right or wrong ones. It all comes down to what type of process you're comfortable investing in.
Ohio has a "Right To Rescind" statute on the books, which provides customers 3 business days to reconsider and cancel a contract.
But there's a slight catch. Many matchmaking services have a strict cancellation policy that your signature acknowledges you agree to and understand. If you don't follow it to a T, you may not be legally entitled to that refund after all.
Depending on which matchmaking service you're considering, you could be paying a significant amount of money up front. That means the check is proverbially cashed before you have any idea what the service will actually be like, or if it's a good fit for you.
If that thought gives you pause, why not opt for a matchmaking service like VIDA Select that doesn't require all the money up front?
With VIDA, you won't have to lock yourself into a long contract - you just pay by the month! If it turns out the matchmaking service isn't for you, don't pay for another one! It's that simple!
Besides, VIDA's matchmakers typically find a client's perfect match after just a handful of months - usually after 11 dates. How does it happen so fast? Easy - they're not constricted to a limited internal database!
Want to find out more about how VIDA works its magic? Discover how it all works here!
All product and company names are trademarks™ or registered® trademarks of their respective holders. Use of them does not imply any affiliation with or endorsement by them.
Why Choose VIDA Select?

Since 2009, thousands of clients have discovered true love thanks to VIDA Select's fresh, modern approach to matchmaking – which has finally thrown blind dates and long-term contracts out the window. This isn't your grandmother's matchmaking!
Instead of working with a single matchmaker using a small rolodex of potential partners, VIDA Select's matchmaking team taps into the world's largest database of available singles. We'll quickly identify the matches who check all of your boxes so you can finally experience true chemistry. Are you ready to become our next success story? Schedule your complimentary consultation now by clicking the button below!
Get Started Now