I hope you enjoy reading the blog post.
If you want to chat now about your matchmaking search, click here.
Top 4 Professional Matchmakers In Nashville [2023 Guide]
Finding matchmakers in Nashville isn't hard - you've got plenty of options.
But when it comes to investing your money and time on such an important aspect of your life, you don't want to settle for just any service - because quality varies widely throughout the matchmaking industry.
These 4 matchmaking services are worth considering when it comes to finding your perfect match.
Our team of matchmaking experts compiled this informative guide to help singles in Nashville find the best matchmaker. Our experience in the industry dates back to 2009, so we're well acquainted with the major (and minor) players. We've written more than 200 reviews of matchmaking services, leveraging our in-depth knowledge of the industry and first-hand understanding of what clients value most.
And at the end of this short guide, you'll get 5 crucial questions to ask any matchmaker you're thinking about hiring - and expert advice that will help ensure you make the right decision for you.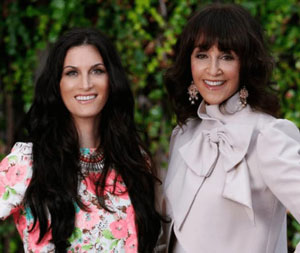 One of NYC's most prominent matchmaking services, Janis & Carly Spindel also help singles all over the US find love - and they have a matchmaking team in Nashville.
Clientele
Serious Matchmaking is an elite dating agency that typically only takes on successful and discerning men as paying clients.
Cost
$25,000 - $1,000,000 for a 1-year contract
Women can pay a $250 to $1,250 screening fee for a chance to have their profile included in the Spindels' national database of singles for possible matching.
For men, the cost of the matchmaking services depends on what level of service you want - and which matchmaker you want to provide. Carly's matchmaking packages start at $25,000 and can range over $350,000. Working with Janis costs more, with her services starting at $50,000 and going all the way up to $1,000,000.
Per New York law, all matchmaking packages include a year's worth of services and 12 introductions.
If those numbers aren't in your budget, you could purchase a $6,000 "Flash Match" event. You'll be introduced to 6 women during an event hosted in your honor.
What To Expect
The Serious Matchmaking process is much the same as other traditional matchmakers.
After an initial consultation where the terms of your contract are outlined and your 'ideal partner' criteria discussed, you'll be introduced to your selected matches one at a time. You're also expected to discuss how the date went so that your matchmaker can take your feedback into account when choosing your next match.
Contract Required
Yes. It also includes a signing fee that starts at $65,000. If you and one of your matches date for 12 months, get engaged, or move in together, you'll also owe a finder's fee of the same amount.
Founded In
1993
Further Reading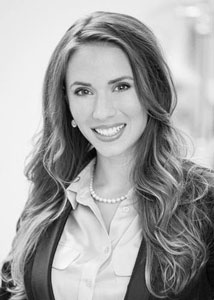 Like the other matchmaking services on this list, LUMA isn't headquartered in Tennessee. April Davis started "Cupid's Cronies" in Minneapolis, and later rebranded. LUMA now has offices all over the US, with a local branch in Nashville.
Clientele
LUMA offers matchmaking services for both men and women.
Cost
$2,800 - $100,000, with the details outlined in contract
Singles can apply to have a profile included LUMA's database at no cost, however you may never be matched with any of their paying clients.
The final cost of a matchmaking package varies per client, with factors like contract length, how many singles you'd like to meet, etc. affecting the price tag.
What To Expect
Many matchmaking services search for compatible matches one at a time, but LUMA does it with a bit of a twist. Instead of finding just one, your matchmaker will select up to 40 profiles from the Nashville database.
Those 40 will then be further screened, with a smaller number of them asked to come in for a personal interview. Of that number, you are guaranteed to have a date with a minimum of 3.
Should things go well during the introduction, you and your match can decide to exchange phone numbers, or other contact info.
Contract Required
Yes
Founded In
2010
Further Reading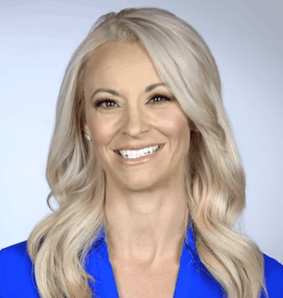 If you've tried online dating and found it a frustrating experience, Emily Hellman can feel your pain. She founded Caliber Match after discovering first hand how difficult it can be to find someone special on dating apps and sites.
Her elite matchmaking service is national, with a presence in Nashville and Memphis.
Clientele
Hellman takes on both men and women seeking serious relationships as paying clients.
Cost
$8,500 - $15,000+ for a 6- or 12-month contract
Caliber Match offers two membership levels - Passive and Premium. A Passive membership doesn't cost anything, but only includes having your profile placed in the national database for possible future matching with paying clients.
A Premium membership includes either 6 or 12 months of matchmaking services, with the price depending on both the level of service and the specificity of your "ideal partner" list.
What To Expect
The first month of your Premium membership doesn't usually come with any introductions. Instead, your matchmaking team will "prep" for your active search. This includes conversations where they'll get to know you, and they'll start combing the database for matches who meet your criteria. If necessary, the Tennessee team will also scout for Nashville singles, either via social media or at events.
After all the prep work has been completed, you can usually expect to get at least one introduction a month. When both you and your potential match are interested in meeting, the date is set up. You're also expected to contact your matchmaker after the date for a feedback session.
Contract Required
Yes
Founded In
2010
Additional Services
Dating coaching
Further Reading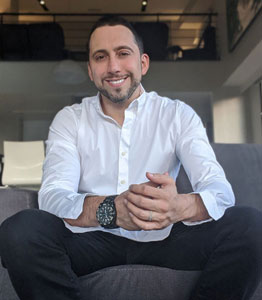 Finding your perfect match in Nashville just got a lot easier, thanks to VIDA Select's elite matchmaking team.
VIDA blends traditional matchmaking with modern tech and data analysis, which means your matchmaker isn't limited to an internal database. Instead, you'll be meeting compatible, high-quality singles carefully selected from the biggest pool of Nashville singles you'll find anywhere.
Clientele
Most of VIDA's clients are successful men and women in their late 20s to early 60s who are looking for marriage or a serious relationship.
Cost
Clients can choose from 3 levels of matchmaking service and a range of packages highly correlated with the total number of hours that should be dedicated to your "ideal partner" search.
No matter how many cities you'd like your matchmaker to search in or how lengthy your 'perfect match criteria' list is, VIDA has a package that fits your parameters. And since every package is pay-as-you-go, no long-term is commitment required!
Basic packages start at $1095/month. Premium packages begin at $1695/month and Elite package options start at just $2595/month. On average, clients meet someone special in just 3 months!
What To Expect
The path to finding your ideal partner starts with a 20-minute phone consultation to see if VIDA is the right fit for you. If so, you'll work with a single dedicated matchmaker every step of the way.
Every monthly membership package includes unlimited matches. So you're in control of the pace. You can approve or decline each potential match after reviewing a full profile, so you'll be enjoying dates with people you're truly excited to meet - and who are excited to meet you!
And thanks to VIDA's pay-by-the-month structure, you're able to put your service on hold, stop it entirely, and start it up again anytime you'd like.
To learn more about VIDA's Nashville matchmaking services and see if you qualify, start here!
Contract Required
No
Additional Services
Dating coaching, image consulting, personal styling/shopping, professional photography
Founded In
2009
3 Crucial Steps To Take Before Hiring A Nashville Matchmaker
Whether you decide to contact one of the elite matchmaking services on this list, or another one you've got in mind, there are 3 things you need to do before picking up the phone:
#1: Dig Deeper Than Yelp Reviews
Many matchmaking services, especially the high-end ones, may not have internet reviews at all. Clients often are simply too busy to post one, or don't want their name popping up in connection with a matchmaking service.
But for other matchmaking services, local review sites can be an easy, quick source of information.
Seeing how a matchmaking service responds to Yelp, Google and other platforms like RipOffReport can give you a glimpse into a company's overall approach to customer service, and you may find interesting tidbits of information relating to price and contract details.
Those types of reviews aren't often verified though - so there's a chance effusively positive ones could have been posted by employees, while overly negative ones could be from the competition. While many of them likely represent honest experiences, it's best to take internet reviews with a grain or two of salt.
Local news stations often run stories on matchmaking services that have been accused of failing to deliver on what they promised, like this story on Nashville Matchmakers by News Channel 5:
The Better Business Bureau is another good place to check for complaints and fraud allegations. And it can't hurt to check public records for lawsuits, either pending or settled.
#2: Prepare A List Of Questions To Ask During Your Consultation
You've no doubt put a lot of thought into what type of person your "ideal partner" is. But have you thought about what your ideal matchmaking service would be?
For instance, do you want to see photos of your matches before spending time and money on a date? Or are you okay with a verbal description? Will you need the ability to pause your service for travel, or in the event you need to take some time away from dating?
Matchmaking services vary widely when it comes to processes and procedures, so having a clear idea in mind of what you want and need will help ensure you choose the service that best fits you.
Here are 5 more important questions to ask any potential matchmakers in Nashville:
There is no correct answer - decide beforehand what you're comfortable with, and let that be your guide.
#3: Separate Your Emotions From The Contract
With some matchmaking companies, your initial consultation can veer into "sales pitch" territory. They often include hard sell tactics that play directly on your emotions.
But don't let that distract you from taking as long as you need to review and understand exactly what the contract is spelling out. Because once you've signed it and paid up front for the service, you're basically stuck with it. Most matchmaking services don't make guarantees or provide refunds.
Read the fine print so you know exactly what's being promised. For instance, let's say you're "guaranteed" 10 matches. Will they be people who meet all your criteria, or is the service only promising to try and find compatible people?
If you decline to meet someone they've presented to you because you're not attracted to them, does that count as a match anyway? Is there an end date specified in your contract, or could you conceivably have to wait months or even years before being introduced to someone?
Understanding exactly what you're about to pay for will help prevent frustration down the line. Because once you've signed on the dotted line, you're committed - for better or worse.
But not all matchmaking services require lengthy contracts where you could end up paying for a year's worth of search time, even if you meet The One right out of the gate.
With VIDA, you pay month-to-month, so you don't need to worry about getting locked into a pricey commitment. Want to learn more?
Click here!
All product and company names are trademarks™ or registered® trademarks of their respective holders. Use of them does not imply any affiliation with or endorsement by them.
Why Choose VIDA Select?

Since 2009, thousands of clients have discovered true love thanks to VIDA Select's fresh, modern approach to matchmaking – which has finally thrown blind dates and long-term contracts out the window. This isn't your grandmother's matchmaking!
Instead of working with a single matchmaker using a small rolodex of potential partners, VIDA Select's matchmaking team taps into the world's largest database of available singles. We'll quickly identify the matches who check all of your boxes so you can finally experience true chemistry. Are you ready to become our next success story? Schedule your complimentary consultation now by clicking the button below!
Get Started Now