I hope you enjoy reading the blog post.
If you want to chat now about your matchmaking search, click here.
Who's The Best Palm Beach Matchmaker? [Top 5 List!]
Hiring a professional matchmaker is a wise investment in your love life. But it's only worth the money if you hire the right one. With plenty to choose from, deciding which Palm Beach matchmaker is best for you might seem a bit overwhelming.
But don't worry - consider this your short list.
Our team of matchmaking experts created this comprehensive guide to help singles in Palm Beach decide which matchmaker is best for them.
Our experience in the industry dates back to 2009, so we're well acquainted with all the major players. We've written 200+ matchmaking service reviews, leveraging our in-depth industry knowledge and keen understanding of what clients value most!
These are the 5 best matchmakers for Palm Beach singles.
From what to expect during the process to how much you can expect to spend, this guide will help you decide which of these Palm Beach County matchmakers are worth investigating further!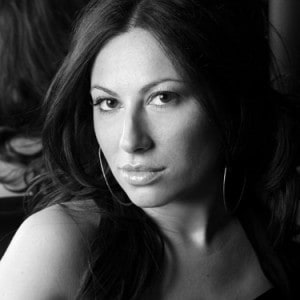 After working with elite matchmaker Janis Spindel for almost a decade, Julia Bekker started her own matchmaking service, Hunting Maven, in NYC.
Part of the Hunting Maven brand, Bekker launched Love Boss Matchmaking in South Florida, with affiliated matchmakers in West Palm Beach and Miami.
Clientele
Bekker's elite matchmaking service typically works with affluent, successful men. Women can submit a profile for screening. If selected, they will be considered as a potential match for paying male clients. There is no fee for women to be placed in the database.
Cost
$15,000 - $30,000 for 6 or 12 months of matchmaking service. (There is also a "single introduction" option.)
Contract Required
Yes.
What To Expect From Love Boss Matchmaking
Women can apply to be "Candidates" via the Love Boss Matchmaking website. If you're accepted, your profile will be shown to paying male clients if you seem like a compatible match.
Potential male clients can also fill out the online questionnaire, and a Love Boss matchmaker will schedule a consultation to discuss the process and get an idea of what sort of woman you'd like to meet.
If you come on board as a paying client, you'll sign a contract and then be matched with "Candidates" from the database, or who have been located via Bekker's network of matchmaking contacts.
The dates are all arranged for you, and you'll get the chance to discuss how things went with your matchmaker afterward. Love Boss Matchmaking also offers additional dating coaching and image consulting services.
Founded In
2012
Further Reading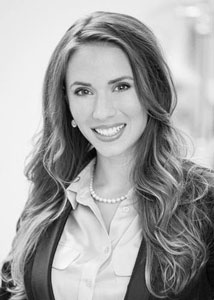 LUMA Luxury Matchmaking isn't strictly a Palm Beach dating agency - they're actually a national matchmaking service headquartered in Minneapolis, MN with offices around the country. South Florida locations include Boca Raton and Miami.
Clientele
April Davis and her matchmaking team take on both men and women as paying clients, generally professional singles in their late 20s and up.
Cost
$5,000 - $50,000+ depending on the contract length & search parameters. Having your profile added to LUMA's database for potential matching is free, however you may never be paired with a paying client.
Contract Required
Yes.
What To Expect From LUMA Matchmaking
Potential clients can fill out LUMA's online questionnaire. You'll be invited to have an initial consultation by phone to talk about the personal matchmaking service.
If you decide to sign the contract, the matchmaking process works just a bit differently than Love Boss Matchmaking. Your matchmaker will find matches in the database who want to date in the Palm Beach area, then screen for the singles who are most compatible with what you're seeking.
Those matches will be further screened by your matchmaker. You'll then be able to either express interest in or pass on at least 3 of them. If the two of you find you have chemistry, you can exchange numbers during the date.
LUMA also offers dating coaching for an additional fee.
Founded In
2010
Further Reading
LUMA Luxury Matchmaking Reviews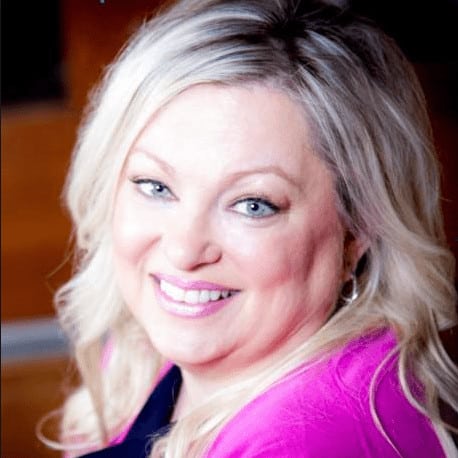 A national matchmaking service, Susan Trombetti's Exclusive Matchmaking is headquartered in Maryland. She has a presence in West Palm Beach as well.
Trombetti made a name for herself as a "relationship investigator," with appearances on shows like Dr. Oz to discuss cheating partners. Her service offers background checks on both your current significant other or any potential significant others.
Clientele
Trombetti takes on men as paying clients, and markets herself as a "millionaire matchmaker." There's no charge for women to have a profile placed in the Exclusive Matchmaking database for potential matching with her paying clients.
Cost
$350 - $550 for the initial consultation, and matchmaking services run from $7,500 - $250,000.
Contract Required
Yes.
What To Expect From Exclusive Matchmaking
If you purchase a matchmaking package and sign the contract, Trombetti matches you with women in her database who want to meet men in Palm Beach. She'll also conduct a broader search, depending on what was discussed and outlined in your contract.
Once you've met a particular match, you can follow up with your matchmaker to let her know how you think it went, and your perceptions as to the level of compatibility.
If needed, Trombetti may suggest the dating coaching program her matchmaking company offers. She can also create a "dating action plan" with customized advice.
Founded In
2011
Further Reading
Nancy Gold Zimmer & Barbara Black Goldfarb, Elegant Introductions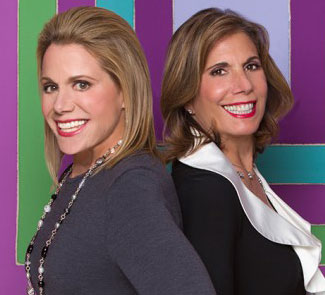 Psychologist Dr. Nancy Gold Zimmer and philanthropist Barbara Black Goldfarb are a matchmaking team specializing in the South Florida/Northeast area, and have a national & international reach. Both are from Boston, but have each lived in South Florida for over 35 years.
Clientele
This matchmaking duo works with commitment-minded successful men and women in their 20s through 80s.
Cost
Matchmaking services are customized to each client. Prices start at $15,000 and vary depending on the time, number of matches and preferred location for your search.
Contract Required
Yes
What To Expect From Elegant Introductions
Potential clients first submit a profile online, which leads to an in-person meeting with the co-founders, Nancy and Barbara. You can expect to discuss your relationship history, "red flags" and your hopes and desires for the service. As Nancy explained, they are "personalized, discrete and dignified."
Once a client, you'll be presented with matches screened for your compatibility criteria. Matchmaking services include post-date feedback as well as coaching.
Founded In
2013
Further Reading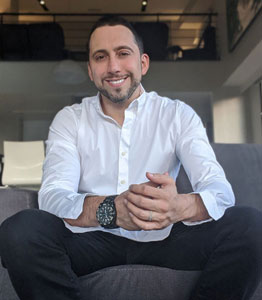 Scott Valdez's elite modern matchmaking company VIDA Select has been helping Palm Beach singles meet highly compatible matches for over a decade.
Clientele
Both men and women are eligible to become paying clients, provided they pass the screening process. VIDA Select clients are typically highly successful, career-minded singles in their late 20s to early 60s.
Cost
Clients can choose from an array of packages offered at 3 different levels of matchmaking service. Basic matchmaking packages start at $1095 a month. Premium packages start at just $1695 a month, and Elite packages begin at only $2595 a month.
Package cost is highly correlated with how many hours should be dedicated to your search, with factors like your 'ideal match' criteria and search radius taken into consideration.
Contract Required
No.
What To Expect
VIDA Select has one major difference from the other Palm Beach matchmakers on this list - no long-term contract is required.
Valdez's modern approach to matchmaking works - so there's no need for one. Clients pay on a month-to-month basis, so there's no risk of committing yourself to 6, 12 or even more months of matchmaking services you may not need.
With a wide range of matchmaking packages to choose from, you're sure to find one that fits your needs. VIDA clients typically meet someone special within 3 months of service.
If the service isn't a good fit for what you're looking for, simply don't continue with another month. If you want to date one of your high-quality matches exclusively, you can stop your service at any time. Just restart at your convenience!
VIDA Select's matchmakers have access to Palm Beach's single largest source of eligible singles, and your matches will be carefully selected according to your ideal partner criteria. You can approve every single match based on a full profile - pictures included.
Clients receive unlimited matches, and VIDA Select also offers dating coaching, style & image consulting and more. So you can be your best self for every first date!
Ready to finally meet the match of your dreams in Palm Beach? Start here!
Founded In
2009
All product and company names are trademarks™ or registered® trademarks of their respective holders. Use of them does not imply any affiliation with or endorsement by them.
Why Choose VIDA Select?

Since 2009, thousands of clients have discovered true love thanks to VIDA Select's fresh, modern approach to matchmaking – which has finally thrown blind dates and long-term contracts out the window. This isn't your grandmother's matchmaking!
Instead of working with a single matchmaker using a small rolodex of potential partners, VIDA Select's matchmaking team taps into the world's largest database of available singles. We'll quickly identify the matches who check all of your boxes so you can finally experience true chemistry. Are you ready to become our next success story? Schedule your complimentary consultation now by clicking the button below!
Get Started Now