I hope you enjoy reading the blog post.
If you want my team to just do your online dating for you, click here.
3 Best Christian Dating Sites In 2022 [For Marriage-Minded Singles]
While there's no lack of faith-based niche dating sites and apps, if you want the best Christian dating site for marriage then niche likely isn't the way to go.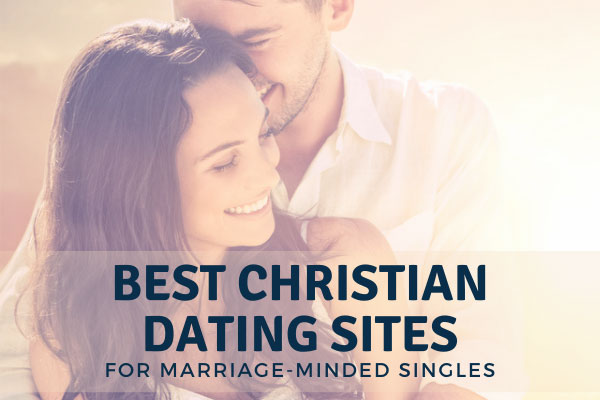 Because of their exclusive nature, niche dating sites just can't compete with mainstream ones in terms of popularity - especially in areas where the population isn't as large.
While an exclusively Christian dating site or app may seem like the perfect solution, it all boils down to numbers. You won't have as many potential matches simply because there aren't as many singles using the platform.
It will likely be much harder - and take a lot longer - to find someone who's Christian and [insert all your other deal breakers here]. The odds of finding a highly compatible person among a huge user pool are much better than choosing from a small one.
So with that being said, where do you look to find your perfect Christian match?
These are the 3 best sites and apps for single Christians looking for marriage:
Keep reading to find out which one is best for you, and learn how much it will cost to sign up!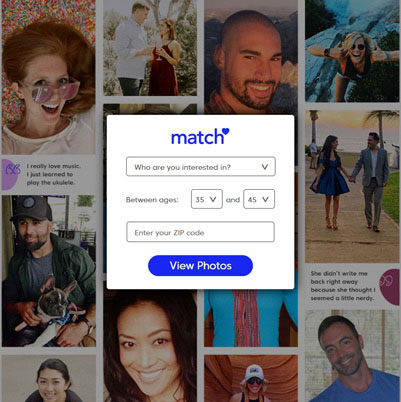 Match Is Best For:
Christian singles in their 30s+. Half of Match's members are 30 to 49 years old, and 50+ is their fastest growing demographic.
Why Match Is A Great Dating App For Christians:
While not an exclusively Christian dating site, Match is arguably one of the most popular dating sites for people seeking marriage.
The pool of eligible singles is extensive, especially if you want to date in a large city - and that means you'll still have plenty of attractive options when you filter your matches for shared faith.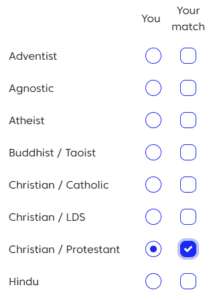 Match users have to purchase a premium subscription in order to freely communicate, but that's actually a good thing.
You'll be messaging other singles who are as committed to the process as you are, so they'll likely be more responsive and less flaky overall compared to people using a free dating site like Plenty of Fish or Tinder.
The "Standard" plan starts at $19.99/month for 3 months, while the "Premium" plan with the extra perks starts at $22.99/month for 3 months.
For a complete run-down on this popular dating site plus an exclusive code for a discounted membership, check out this Match review!

Hinge Is Best For:
Christian singles in their early 20s and 30s living in (or near) a large city. According to Hinge, 90% of their users are 23 to 36 and the majority chose Hinge because it's a "relationship-oriented app."
Why Hinge Is A Great Dating App For Christians:
Thanks to Hinge's detailed filters, you can easily restrict your match feed to singles who share your spiritual beliefs. And the good news is using the "Religion" filter is free:
Make sure to specify that it's a "dealbreaker" by sliding the toggle over to "Yes." Now you'll only see profiles for Christian singles.
Hinge Preferred members can access other useful filters, like family plans and drinking/drug use, that will help ensure you're only looking at people who are truly compatible with your beliefs.
Hinge's premium subscription costs $19.99 for a single month. The price per month drops to $13.33 when opt for 3 months at once, and a 6-month membership drops it to $9.99/month.
Want even more details on this popular dating app? Check out this in-depth Hinge dating app review!
ChristianMingle is Best For:
Christian singles living in a densely populated area.
Why Christian Mingle Is A Great Dating Site For Christians:
It's the most well-known of the exclusively Christian dating sites, and it's been around for years. So yes, Christian Mingle is a good dating site. Profiles include detailed information, such as how often you attend services: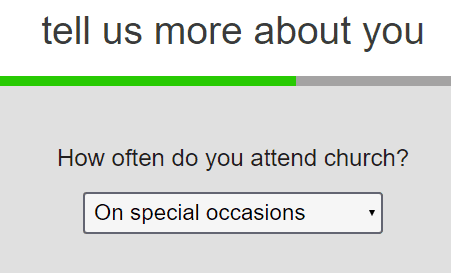 But that being said, mentally prepare yourself for the frustrations that come with a smaller user pool.
If it's in the budget, you may want to consider using Christian Mingle in addition to (rather than instead of) Match.
This faith-based dating site also requires a paid subscription to exchange messages with any single you'd like to contact.
A Premium subscription to Christian Mingle starts at $49.99 for a single month of access. There's also a 3-month subscription for $34.99/month, or 6 months at $24.99/month.
Want more info on this Christian dating site? This Christian Mingle review is packed with details and profile tips!
If You're Serious About Meeting "The One"…
Get ready to put in some serious effort!
You're looking for singles with marriage potential, but so is your ideal partner. If you don't look like marriage material online, you're in for some real frustration.
The majority of women who responded to a Match survey said they carefully evaluate a profile when using a dating app, so yours needs to stand up to scrutiny if you want to actually meet anyone.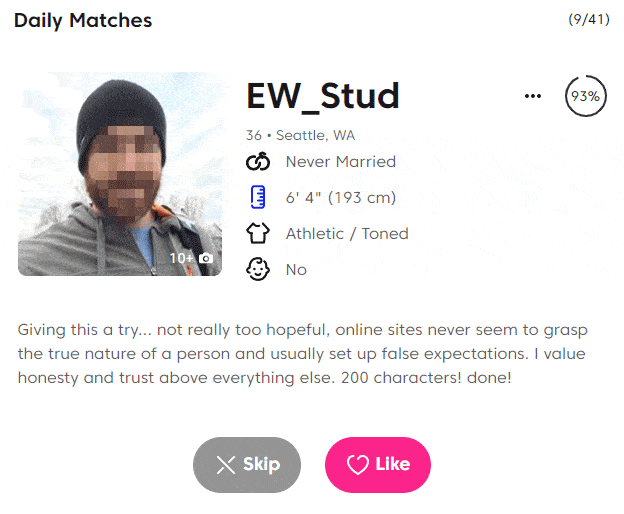 Let's face it - most guys aren't really sure what to write in a dating profile, much less how to write one in a way that's attractive to the type of high-quality person they want to meet.
And yet that's exactly what you've got to do if you want to meet someone incredible.
This is your future spouse we're talking about - so why not invest in a team of professionals with over a decade of experience writing amazing dating profiles that really work?
And if online dating conversations aren't your forte, don't worry - VIDA has you covered there too. In fact, we'll do it all.
From using a data-based photo ranking system to select your optimal lineup to handling everything from messaging to date scheduling, all the most frustrating, time consuming aspects of modern dating are handled.
You get to skip right to the good part - dates with high-quality, Christian singles who are true relationship material!
Want to learn more? Click here!
Want us to do your online dating for you?

Hey, I'm Ally, VIDA Select's Director of Matchmaking.
We take all the frustration, hard work and hassle out of modern dating!
Imagine your very own Dream Team of highly skilled dating experts searching for the very best local matches, sparking their interest, and arranging all the dates for you.
Wouldn't it be nice to finally stop swiping and start dating higher quality matches so you can meet someone special?
We've helped thousands of singles just like you since 2009, and we're ready to make you our next success story!
What are you waiting for? Take the next step now…
See If You Qualify