I hope you enjoy reading the blog post.
If you want to chat now about your matchmaking search, click here.
Best Matchmaker In Portland Oregon [3 Services To Consider!]
Checking out professional matchmaking service reviews is a vital first step in finding the best matchmaker in Portland Oregon.
Our team of matchmaking experts created this quick guide to help Portland singles find the best matchmaker. With our experience in the industry dating back to 2009, we're well acquainted with the major - and minor - players.
We've written over 200 reviews of matchmakers and their services, leveraging our in-depth knowledge of the industry and understanding of what clients value most.
Thanks to this guide, you've got all the details you need on 3 Portland matchmakers worth considering right here at your fingertips!
Sameera Sullivan may be native to Texas, but she initially started Lasting Connections in Portland, OR since she spent many of her adult years there. Sullivan has since rebranded her matchmaking service to reflect her name, and it is headquartered in Houston, Texas.
Before she became a professional matchmaker, Sullivan was an executive-level recruiter in several different industries, including aerospace, defense, retail and fashion.
Clientele
Sullivan has a total of 4 matchmakers on her team, each of whom work with 8 to 10 clients at any particular time. Sullivan herself only takes on up to 10 clients every year.
That means they're selective about who they take on (think successful, professional, and affluent). Men are paying clients, with the vast majority in their 40s - 50s.
Cost
$25,000 - $250,000+
Contract Required
Yes, 12-month commitment (plus 6 month's worth of "hold" time if needed)
What To Expect
Women don't have to pay for matchmaking services, and can have a profile added to the Lasting Connections national database for free. However, that comes with no guarantee of ever meeting a paying client. You'll only be contacted in the event you happen to match a paid client's search criteria.
Sameera Sullivan Matchmaking also offers a $500 "priority membership" for women, which gives you higher odds of being introduced to a paying male client. Priority members have an hour long interview with a background check, and Sullivan's team looks at the priority members first when selecting potential matches for their clients.
For men, the cost of matchmaking varies by client.
Your willingness to travel to meet a potential match is a big factor. So is how many introductions you want and what your 'ideal partner' checklist looks like.
Your matchmaker also may feel you would benefit from add-on services like dating coaching and/or some image consulting, and those add to the final price tag.
As a paying client, you'll be introduced to Portland singles if you want to stay local, or from singles across the US if travel is amenable to you. Sullivan and her team will also scout "out of the database," meaning they'll approach singles in public places if they appear to match some of your 'ideal partner' criteria.
Sullivan's team will also do a "Bachelorette Search" by posting a brief (non-identifiable) description of you on their website. Women who match your listed search criteria can submit an application.
Founded In
2012
Additional Resource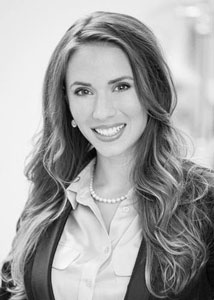 Ever heard of Cupid's Cronies? That's the name April Davis used for her matchmaking service before rebranding as LUMA - a combination of the words "luxury" and "matchmaking."
LUMA isn't headquartered in Portland. It's actually a national service with headquarters located just outside Minneapolis, MN. The Portland office is located at 220 NW 8th AVE.
Clientele
The typical LUMA client is a career-minded professional seeking a serious relationship and/or marriage.
Cost
$5,000 - $50,000+
Contract Required
Yes
What To Expect
Potential LUMA clients have two membership options. A "passive" membership which only includes having your profile added to the national database, and a custom membership which is tailored to fit your relationship goals.
The first option is free, but there's a chance you'll never actually meet anyone through the service. Instead, your profile will be considered if a paying client is looking to meet someone like you.
The premium membership is customized. So the cost varies depending on your personal search - and it could range over $50k. Multiple factors come into play, including how easy/difficult it may be to find candidates who fit what you're looking for.
Once the details of your membership have been hashed out, your LUMA matchmaker will pull around 40 Portland singles from the database. She'll then further screen that candidate pool, and bring the best matches in for a personal interview.
Of that smaller group, you'll meet up to three. Should you hit it off with each other, you can exchange contact details during the date.
Founded In
2010
Additional Resource
LUMA Luxury Matchmaking review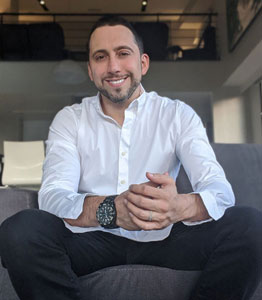 VIDA Select's elite matchmakers use data analysis and the latest tech to dip into Portland's largest dating pool - and find your most compatible, high-quality matches. That's why the average VIDA client meets someone special within 3 months!
That's one of the reasons VIDA's matchmaking services don't require a contract - you pay by the month, so you can stop or pause your service as soon as you begin a promising relationship!
Clientele
VIDA's services are perfect for successful, busy, relationship-minded men and women.
Cost
VIDA's wide range of matchmaking service packages are priced largely according to the total number of hours that should be dedicated to finding highly compatible matches each month and which of 3 service levels you select.
No matter how long your list of "perfect match must haves" is or how many locations you'd like to be matched in, you'll find a package that can accommodate it.
For Basic packages, the options at $1195/month. Premium packages start at just $1795/month, and Elite options begin at $2595/month.
What To Expect
Like many exclusive matchmaking services, VIDA doesn't take on just anyone as a client. The first step is a quick confidential screening call where we'll answer all your questions, and find out if you're a good fit for the service.
First you and your dedicated matchmaker will determine which monthly package is best for you.
Then she'll get to work hand-selecting Portland singles that tick all your boxes. You'll have the opportunity to review photos and a full profile of each one, so you'll never have the frustration of a date with someone you don't consider "relationship material."
And no matter which monthly package you select, you'll get unlimited, high-quality matches.
To find out more about VIDA's modern matchmaking service and how it can help you finally meet "The One," click right here!
Founded In
2009
Bonus Pro Tip: How To Hire The Best Portland Matchmaker For You
These 3 Portland matchmaking services are great options for finally meeting your perfect match. But maybe you're curious about one that isn't listed here?
If so, doing a bit of research prior to calling them is one of the best ways to make sure you're making the right decision - financially and emotionally.
How To Approach The Initial Consultation
The first step to hiring just about any professional matchmaking service is an initial consultation. It will either by phone/video or at their offices. Before that conversation happens, you'll want to put some thought into what type of service you want to hire. Because while they all have the same goal, many go about it in different ways.
And if the service requires signing a contract and paying in full up front, it's even more essential that you're on the same page.
Asking questions like these can help prevent making a costly, frustrating mistake: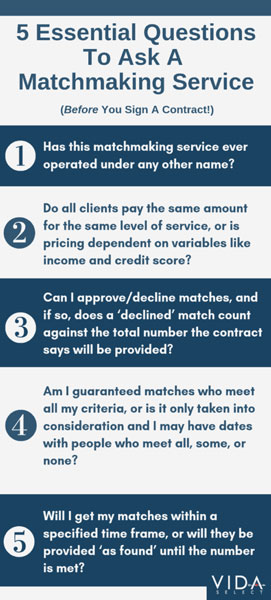 You'll also want to make sure you fully understand what the contract you're about to sign is promising to provide - and what it isn't.
Let's take a look at some of the wording from the Portland Single's contract, as provided in response to a complaint filed with the Better Business Bureau:
As you can see from the highlighted portions, Portland Singles is providing you with contact info only. And that counts as a match. They're not guaranteeing that person will actually agree to meet you in person, or even return your phone call. It still counts as an introduction, even if you never meet each other.
It's also possible your matches won't meet all your provided criteria - that's more of a guideline. So conceivably compatibility could begin and end with the gender you want to date - and it's still considered a match.
Now take a closer look at this line:
If It's Not In The Contract...
This is important to understand because it means that anything you're told verbally during the presentation isn't legally binding. It all comes down to what's printed on the paper you're signing.
While "read and understand the contract" may sound like a no-brainer as you're reading this article, matchmaking services that require a contract typically also require a face-to-face consultation/sales presentation.
That means you may be up against some high pressure sales tactics designed in part to keep you from taking as much time as you need to review it. They may play on your emotions as a way to distract you from fully reading the document.
But don't let that distract you from asking clarifying questions. And if you're not comfortable with the answers, you may want to consider taking a few days to think over your decision.
Take for instance this response from Portland Singles to a complaint filed with the Better Business Bureau:
In other words - once you've signed, you're committed - for better or worse. You're locked into a contract, they've cashed your check, and you have little recourse to remedy things if you're not happy down the line.
If that seems like an uncomfortable prospect, why not start with a matchmaking service like VIDA Select where paying as you go means you can cancel, pause, and resume your service whenever you'd like?
To find out more about it, click here!
All product and company names are trademarks™ or registered® trademarks of their respective holders. Use of them does not imply any affiliation with or endorsement by them.
Why Choose VIDA Select?

Since 2009, thousands of clients have discovered true love thanks to VIDA Select's fresh, modern approach to matchmaking – which has finally thrown blind dates and long-term contracts out the window. This isn't your grandmother's matchmaking!
Instead of working with a single matchmaker using a small rolodex of potential partners, VIDA Select's matchmaking team taps into the world's largest database of available singles. We'll quickly identify the matches who check all of your boxes so you can finally experience true chemistry. Are you ready to become our next success story? Schedule your complimentary consultation now by clicking the button below!
Get Started Now