New York may be the city that never sleeps, but it can be surprisingly difficult to meet the kind of high-quality people you'd think about dating, let alone find your soulmate.
And when you don't have much time left over in your day for the care and feeding of your Tinder and Match profiles, it's no wonder you're considering hiring a NYC matchmaker. Now you just have to decide which one…
Below you'll find at-a-glance information on 8 of NYC's most popular matchmaking services, so start your search here!
This mother/daughter matchmaking team has one of the most high end dating services in NYC.
Clientele: Successful men seeking a long-term relationship.
Cost: $25,000 to $350,000+ to work with Carly. $50,000 to $1,000,000 to work with Janis, making her one of NYC's true millionaire matchmakers. Want both of them in on the search? That level of service will run you $65,000 to $300,000.
If you don't want to sign a 1-year contract, you can opt for the $6,000 "Flash Match" package, where Carly will introduce you to 6 hand-selected women during a single evening at an upscale NYC venue.
Women can pay a one-time screening fee, typically between $250-$500, and join the database of eligible singles, provided they pass the interview process.
What To Expect: Potential clients meet with Janis or Carly, where they will get to know you over the course of a lunch or dinner. Once you've selected a membership package, you'll pay the matchmaking fee up front and the search will begin. You can expect 12 introductions in 12 months.
Founded In: 1993
To find out even more details on Janis & Carly Spindel, check out this review of Serious Matchmaking.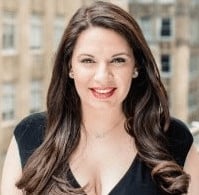 One of Manhattan's most well-known boutique matchmakers, she works with men as paying clients.
Clientele: Men in their mid 20s to mid 60s.
Cost: Matchmaking programs begin at $25,000 for 6 months and include a minimum of 6 matches.
Agape Match also offers date coaching sessions, starting around $10,000.
What To Expect: You'll meet with Maria face to face for the initial consultation, then she'll match you with women in their database. (Women can join her database for free, and wait to be matched with paying clients.)
When she finds someone she thinks you'll like, you'll receive some biographical information prior to the date they'll arrange for you. After you provide first date feedback, they'll arrange the second date for you.
Founded In: 2009
Want to learn more about this NYC dating agency? Check out this Agape Match review.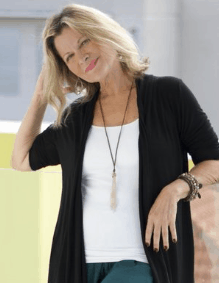 Wardman's elite matchmaking service is headquartered on the opposite coast, but has expanded from San Francisco to locations around the US – including an office in New York City.
Clientele: Men and women, typically in their early 30s to early 60s.
Cost: Matchmaking service starts at $15,000, with the cost of the package determined in part by whether you'd like your search to be local, national or international.
What To Expect: Ambiance Matchmaking is a boutique-style dating agency, meaning Wardman and her staff take on a limited roster of paying clients. Typically, only 12 to 24 new clients make it through the screening process in any given year.
After a successful interview, you'll sign a contract for 12 months of matchmaking service, plus up to a year's worth of "pause" time. Clients are typically introduced to 1 or 2 matches every month.
Potential matches are identified from the Ambiance database, or recruited by Wardman's team at social events or via "casting calls." Each one is then further screened and interviewed to make sure they fit what a client is seeking, and vice versa. When a match is deemed compatible, first date arrangements are made.
Founded In: 2002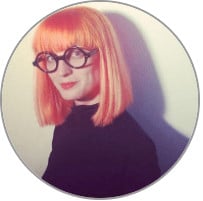 The self-proclaimed "coolest matchmaker in NYC", this boutique matchmaker only works with a handful of clients at any one time.
Clientele: Men and women in their late 20s to mid 50s.
Cost: $20,000+ for 6 months, with the number of matches depending on factors like how detailed your list of 'ideal partner' criteria is.
What To Expect: The first step is submitting an online contact form. If she thinks she can help you, she'll reach out. If she does, you'll be matched with other clients in Amy's rolodex of approximately 6,000 NYC singles. She has a team of recruiters who actively search for and invite people to join the database after paying a one-time fee.
Founded In: 2008
To read more about Amy Doran and her elite NYC dating service, click here.
It's headquartered in Los Angeles, but Three Day Rule is a popular matchmaking company in NYC too.
Clientele: Men and women in their mid 20s to mid 60s.
Cost: $6,100 for 3 months, during which you'll receive at least 3 matches. $9,300 for 6 months, which includes at least 6 matches. There's also a VIP membership option, which starts at $16,500 and includes 6 months of matchmaking services. Both of the 6-month membership options also include a professional photo shoot.
People can join the database for free, and wait to be matched with paying clients.
What To Expect: Matchmaking clients are introduced to other members in the database of local singles. TDR is also partnered with OkCupid, Match.com, JDate and ChristianMingle, so they'll search for suitable matches on those online dating sites and apps as well. Matchmakers also recruit people to join the database from places like Whole Foods and various local events.
When potential dates are located you'll check out their profiles – including pictures. If you're interested, you'll be given your match's contact information, so it's up to you to initiate contact.
Founded In: 2013
For in-depth Three Day Rule reviews, go here.
This executive matchmaker is bi-coastal, with offices in both NYC and LA. She only takes on up to 30 paying clients at one time. A celebrity matchmaker of sorts, she starred in Bravo Network's reality show "Miss Advised," which chronicled the daily lives of 3 single relationship experts.
Clientele: Men seeking serious relationships.
Cost: $18,000 for for 1 year, with no guaranteed number of matches.
What To Expect: Prospective clients must first have an hour-long interview with Amy, where you'll discuss things like what type of person you're hoping to meet, as well as your personal relationship and dating history. If she takes you on as a client, she'll pull suitable matches from her database.
After checking out the photos and descriptions, Amy will arrange dates with any of the matches you're interested in. You'll be meeting people who have responded to her advertising campaigns, or whom she's met at events around NYC and recruited.
Founded In: 2005
For more details about this NYC matchmaker, check out this article.
Started by a lawyer turned "love headhunter/Chief Love Officer," Michelle specializes in matching NYC singles but also works with a national and international network of matchmakers.
Clientele: Men and women in their 20s to 60s wanting a range of relationships from dating to marriage.
Cost: $7,500+ for 6 months of matchmaking services. $5,000 for 6 months of date coaching. $500 for 6 months of online dating help. The mandatory preliminary interview costs an additional $300 in person, or $150 remotely.
What To Expect: This boutique matchmaker generally only takes on 10-12 clients at any one time. After meeting with her for the initial interview, you'll be presented with compatible matches from the free member database. The NYCity Matchmaking team also recruits singles from places like events, art openings, sports games, etc, or from Michelle's network of affiliated matchmakers.
Founded In: 2012
One of the most affordable matchmakers in NYC, VIDA Select's modern approach to finding love may just be the easiest way to meet your perfect match.
Clientele: Men and women typically in their 30s to 50s.
Cost: $695 to $1,695 per month for unlimited matches.
What To Expect: VIDA provides a dating service that's tailored to fit your busy schedule. With access to the single largest database of high-quality NYC singles, you'll get unlimited dates with incredible matches you pre-approve. And with VIDA's pay-as-you-go model, you're only paying for the time you need – no contract required.
Founded In: 2009
Want to finally find your soulmate? To learn more about how VIDA works their matchmaking magic, click here!
All product and company names are trademarks™ or registered® trademarks of their respective holders. Use of them does not imply any affiliation with or endorsement by them.