I hope you enjoy reading the blog post.
If you want to chat now about your matchmaking search, click here.
Ultimate Guide To The Best Texas Matchmakers [2023 List]
Looking for Texas matchmakers so you can find your happily ever after?
It's a great way to meet your ideal match when you don't have a lot of time to meet new people outside of your business and social circle, but selecting which matchmaking service to hire is a big decision.
It can also be a substantial investment, so it's not a choice to make lightly.
That's why our team of matchmaking experts compiled this comprehensive guide to the best matchmakers in Austin, Dallas/Fort Worth, Houston and South Texas.
Our insight and expertise comes from 14+ years in the industry, extensive research for the 200+ service reviews we've written, real customer reviews, and a deep understanding of the matchmaking landscape.
Ready to find the best Texas matchmaker? Let's dive in!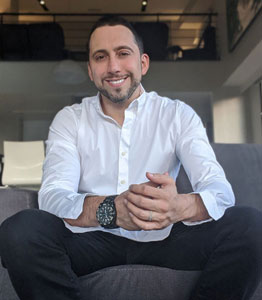 Founded in 2009, VIDA Select offers high-end matchmaking services throughout Texas.
And thanks to our modern approach, your matchmaker has access to the single largest database of Texas singles - so you can finally meet your soulmate whether you live in Dallas, Austin, Houston - or anywhere else.
Clientele
VIDA's matchmakers work with successful women and men who want to find a long-term relationship with an amazing partner.
Cost & Contract
Clients can choose from a wide array of matchmaking packages, all with a month-to-month commitment - no long-term contract! The cost of your package is highly aligned with how many hours should be devoted to your search, with factors like matching criteria and search radius taken into consideration.
Matchmaking services are offered at 3 levels: Basic, Premium and Elite. Basic packages start at $1095 a month, Premium packages start at $1695 a month, and Elite packages begin at just $2595 a month. On average, clients meet someone special in only 3 months of service!
What To Expect
If you pass VIDA's screening process, you'll be meeting an unlimited number of high-quality, highly compatible matches each month - thanks to our data-driven, proprietary matching process.
You're in total control of who you meet, as you'll be able to approve every single match based on a full profile before a date is arranged. And because you only pay for matchmaking services by the month, you have complete freedom to stop, pause, or re-start your service as needed - so you're not paying for search time you don't actually need - or want!
The first step is a free, confidential 20-minute phone call to see if you're a good fit for the service, and vice versa.
It's easy to schedule, just click here.
Additional Services
Style/image consulting, pro photography, date coaching
Enamour
If you're looking for a highly tailored matchmaking experience, Enamour might just be the perfect fit. Enamour's matchmakers use a combination of intuition, relationship psychology, and advanced recruiting technology to identify matches who truly align with your ideal partner criteria.
Clientele
Enamour specializes in matchmaking for successful, discerning professionals who are looking for equally exceptional matches.
Cost & Contract
Matchmaking packages begin at $20,000 for around 6 months of service.
What To Expect
The process begins with a matchmaking consultation, where you'll share your preferences, interests, goals, etc. with your dedicated matchmaker. The Enamour team will consult their exclusive, invitation-only database for suitable matches.
Each potential candidate is vetted for compatibility, and screened via an in-depth interview. Candidates who pass the screening are then presented for your approval. Enamour's matchmakers also employ advanced recruiting technology to scout beyond the database, casting a wide net for your search.
After you've met each match, your matchmaker will check with both of you. You'll have an opportunity to discuss any feedback you might have, and also receive valuable insights into how the date went.
Additional Services
Professional styling & image consulting, dating & relationship coaching
A born Texas native, Sameera Sullivan is a matchmaker with Texan roots - even though she started her matchmaking service in Portland in 2012. She later expanded it to include her homeland, and now has offices in both Dallas and Houston. When it first launched, Sullivan's service was called Lasting Connections.
Clientele
The majority of paying clients are successful men, usually in their 40s or 50s. In her own words, "elite, busy and high net worth."
Cost & Contract
$25,000 - $250,000+/1-year commitment
Women can include their profiles in the Sullivan's database free of charge, and while you may be matched with a paying client, there's no guarantee. For a one-time fee of $500, you can join the database as a Priority member. That means you'll be considered for matching before free members, but it's still possible you may never meet anyone.
The price of matchmaking services for paying clients varies. Factors such as whether you want to date locally or in multiple cities, how selective you are, and your matchmaking criteria all determine how much you'll pay. Memberships include an additional 6 months of "hold" time.
What To Expect
Sameera Sullivan is a "boutique" style matchmaker. Like many Texas matchmakers, she limits herself to a certain number of clients at a time.
Your matches will be pulled from her database of Dallas and Houston singles depending on where you live. If you're willing to travel, she has singles in a national database as well, so you can potentially meet matches in any city you're willing to visit. According to Sullivan, most of her clients prefer to date locally but she does have some clients with multiple homes who are open to travel.
Sullivan's scouts also recruit women from their social networks or at charity galas, sports games, coffee shops, etc.
You'll have the opportunity to approve each match based on photos and other information. Upon approval, some information about you will then be shared. Confidentiality is important, but Sullivan doesn't believe in blind dates!
Additional Services
Date coaching, image consulting
Further Reading
Review of Sameera Sullivan Matchmakers (formerly Lasting Connections)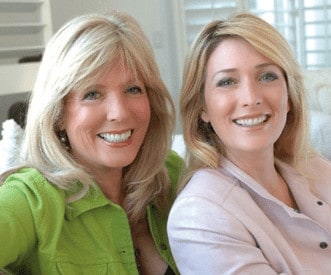 You'd have to go to San Francisco to find Kelleher International's headquarters, but this international matchmaking service has a team of matchmakers in both Houston and Dallas. It was founded in 1986.
Clientele
One of the most elite matchmaking services in Texas, Kelleher International attracts intelligent, successful singles - and they only take a limited number at a time.
Cost & Contract
$30,000 - $300,000+
Memberships are priced according to what level of search you want - local, national or international. Meeting matches in one city starts at $30,000, while it's $45,000 for a domestic search of multiple cities. The "VIP" global search package starts at $150,000.
Contracts span 1 to 3 years, and include hold time.
What To Expect
Matches for clients are pulled from Kelleher's internal rolodex, or recruited locally in Dallas and Houston.
When your matchmaker finds a compatible match, both you and your potential match are given a description of each other over the phone. If both of you accept the match, an introductory date will be scheduled. You'll give feedback after each one.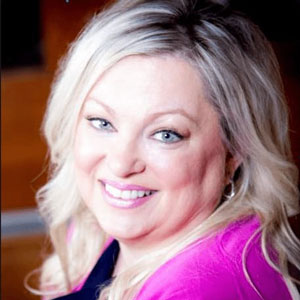 One of the East Coast's most prominent millionaire matchmakers, Susan Trombetti also has a presence in Dallas. Founded in 2011, Exclusive Matchmaking has headquarters in Maryland.
Clientele
Most of her paying clients are men in their 30s+.
Cost & Contract
$7,500 - $125,000+/commitment specified in contract
It's free to add your profile to the Exclusive Matchmaking database, but you aren't guaranteed to ever meet anyone via the service.
Becoming a paying client requires a consultation, which runs $350 on Skype or $550 in person.
A standard membership starts at $7,500 and runs up to $250,000 for "VIP" packages. Costs vary depending on individual factors like your match criteria.
Exclusive Matchmaking also offers a one-time "Bachelor Party" for $4,000. You'll meet singles selected by your matchmaking team in a cocktail party atmosphere.
What To Expect
As with most traditional matchmaking services, you'll be meeting singles plucked from the Exclusive Matchmaking database. After each introduction, you'll provide feedback that your matchmaker can apply to the next match she selects.
In addition to matchmaking services, you'll also receive date coaching and advice as needed.
Additional Services
Date coaching, background checks on your current partner
Further Reading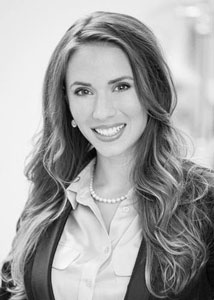 Formerly doing business as "Cupid's Cronies," Luma Luxury Matchmaking is headquartered just outside of Minneapolis. They have branches all over the US, including offices in Austin, Dallas, Houston and San Antonio. The service was founded by April Davis in 2010.
Clientele
Both men and women can pay for an active search for compatible Texas singles, and the service typically attracts successful executives and other professionals.
Cost & Contract
$2,800 - $100,000/commitment specified in contract
Joining as "Passive" member is free. While your profile is available in the database for matching, you may never actually meet anyone through the service.
Paying members select a "Premium Search" package, which start just under $3,000 and can run over $50,000. Factors affecting the final price tag include how many Texas singles you want to meet, the criteria your "perfect match" has, whether or not the service feels you need coaching, and more.
What To Expect
If you're accepted into the matchmaking service, your matchmaker will pull up to 40 compatible profiles from the Texas database. Of that group, she'll narrow them down and personally interview the ones who fit best.
Of those interviewed, you'll meet at least 3. If there's mutual interest in seeing each other again, you can exchange info during the date.
Further Reading
Review of LUMA Luxury Matchmaking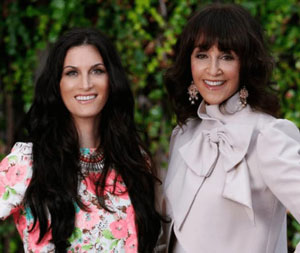 This high-end matchmaking family is based in NYC, but works with an affiliated matchmaking team in Houston. Spindel has been a professional matchmaker since 1993.
Clientele
Serious Matchmaking typically works with affluent, successful men in their 30s+ seeking serious relationships.
Cost & Contract
$25,000 - $1,000,000/12-month commitment
Women can interview to have their profiles included in the national database. The screening process includes a one-time fee that ranges from $250 to $1,250, with the price depending on how the interview is conducted. However, even if you pay the screening fee and "pass" the interview, you're not guaranteed to ever be matched with a paying client.
For men, the matchmaking service cost varies. First, there's an up-front signing fee that starts at $65,000.
Working with Carly Spindel is less expensive than working with Janis Spindel. Those packages vary from $25,000 to $350,000+ depending on the scope of your search.
Having Janis Spindel as your personal matchmaker starts at $50,000 and can go all the way up to $1,000,000.
If you end up in a successful relationship with a match, there is a finder's fee equal to your signing fee.
If those services are out of your budget, you can pay $6,000 for a Serious Matchmaking "Flash Match" event. During the single evening's festivities, you'll meet 6 curated matches.
What To Expect
All membership packages include 12 months of service, during which time you'll meet 12 matches as required by New York law.
Further Reading
How To Make Sure You're Hiring The Best Texas Matchmaker For You
Whether you schedule a consultation with one of the elite matchmakers you just read about or another matchmaking service for Texas singles, make sure you do some research before making your final decision. Especially when there's a pricey, long-term contract involved.
See What Past Clients Have To Say
Scanning local review sites like Yelp is a logical place to start, and a great way to get a general overview of what previous clients thought of their experience. But keep in mind while many reviews are the real deal, some negative reviews may be from disgruntled employees or even competing matchmaking services, and some uber positive reviews may be posted by the company's own employees.
News reports, public records such as resolved or pending lawsuits, BBB "warnings" and fraud reports or complaints investigated by the Texas Attorney's General Office can be a wealth of more credible information.
Read *All* The Fine Print
And it goes without saying that you need to carefully examine any contract a matchmaking service is asking you to sign. The document is legally binding, and your signature on it can often make it impossible for you to get your money back, even if you're unsatisfied with the service.
It's not uncommon for matchmaking services that require in-person consultations/sales presentations to employ high pressure sales tactics - so prepare yourself to take all the time you need to think about the contract, even if that means turning down a "only good until you walk out the door" discounted price.
To prevent any unpleasant surprises down the line, make sure you are 100% clear on what matchmaking services are being promised.
For instance, contracts are often of the "endeavor to find" variety - meaning what they're actually promising to do is look for matches who meet your criteria, versus guaranteeing they will. Your dates may meet all your must haves, or they may only be partially compatible - or not compatible at all. But they still count as a match per the contract.
Ask Plenty Of Questions
Before signing a contract, ask your potential matchmaker questions like these: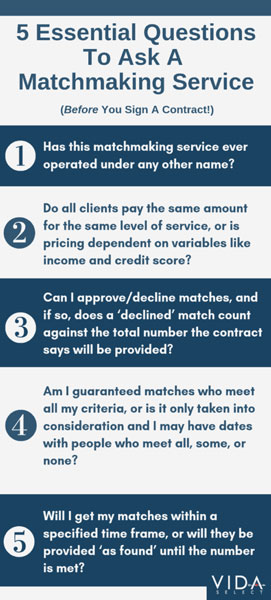 These kinds of complaints are fairly common:
And they can be avoided by asking questions before you commit. The questions above don't have just one right or wrong answer - it all comes down to what you feel comfortable with.
After all, it's your time, money, and emotions that will be invested in the process. Decide ahead of time what answers you want a matchmaking service to provide, and choose accordingly. If you feel like you can't get a straight answer, proceed with caution.
Whether or not a matchmaking service will refund your money if you're not happy with the service should be in the contract - but as a general rule, most of them won't. That's why it's vital to understand all the details beforehand, because once your signature is on that document and the money has changed hands, you have little recourse down the line.
Of course, you can avoid all those potential hazards and hassles by choosing a matchmaking service like VIDA where you pay by the month, and aren't locked into a contract at all! That also allows you to stop and start your service at any time, so you never have to pay for time you don't actually want or need services.
Do your homework, ask plenty of questions, and trust your instincts - those three things will help ensure you're hiring the best matchmaker for you.
All product and company names are trademarks™ or registered® trademarks of their respective holders. Use of them does not imply any affiliation with or endorsement by them.
Why Choose VIDA Select?

Since 2009, thousands of clients have discovered true love thanks to VIDA Select's fresh, modern approach to matchmaking – which has finally thrown blind dates and long-term contracts out the window. This isn't your grandmother's matchmaking!
Instead of working with a single matchmaker using a small rolodex of potential partners, VIDA Select's matchmaking team taps into the world's largest database of available singles. We'll quickly identify the matches who check all of your boxes so you can finally experience true chemistry. Are you ready to become our next success story? Schedule your complimentary consultation now by clicking the button below!
Get Started Now