With online dating now being the most popular way that couples initially meet, it's time to browse some profiles! But first comes the tricky part – where to start looking.
Not every dating site is worth your time, or your money – and most importantly, you want to meet high-quality people you'd actually consider dating.
So what are the best online dating sites for singles over 50?
Instant Bonus:

Get a downloadable version

of The 8 Irresistible Profile Examples so you can copy & paste your way to more dates on any dating site or app you choose.
One of the longest-running dating sites out there, Match.com is virtually synonymous with online dating and has the extensive, world-wide database to prove it.
It's regarded as one of the best dating sites for serious relationships, and the 50+ demographic is their most rapidly expanding market. Match is a must when you're dating over 50!
Here are 3 things you should know about Match:
You'll need to invest in a monthly subscription to send or read messages.
Paid dating sites generally attract singles who are committed to the process of online dating, which is a good thing for you.
Communicating with other singles requires paying a monthly fee, so overall people are generally responsive when they're interested in you, and less likely to flake out on plans to meet.
Match costs between $16 and $24 monthly, depending on your subscription length and if you opt for the "Standard" or "Premium" level:
Premium plans cost a few dollars more each month because you get additional features like message read receipts and a monthly profile boost.
When you use your monthly boost, your profile will be showcased in your area for an hour, meaning more people will get the chance to match with you. You can purchase additional boosts for $3.99 each, or if you buy 5 at once the price drops to $2.99 each. Purchase 10 at once and you'll only pay $2.49 each.
All paid members are able to send and receive messages, and see which members have viewed or "Liked" your profile.
You can control who sees your profile.
If you don't want anyone on the site to be able to see your photos and bio, once you've purchased a subscription you can activate Match's "Private Mode." This is an add-on feature, so it's not free – you'll pay an additional $9.99 per month.
That means your profile will be invisible unless you choose to communicate with them. For instance, when you send a message, "like" that person's profile, or add them as a "favorite," you'll become visible to them.
If you're nervous about giving your phone number out to members, you can purchase the "Match Phone" feature for an additional $3.33 per month. Communications are routed to your cell phone via a randomized number that's unique to you and your match.
You can read more about how to use dating sites discreetly in this short post, and plenty of expert advice in our Ultimate Guide to Match!
You can download Match mobile for iOS or Android.
Want a sneak peek at the app? Check out this Match mobile review!
Unlike Match where you'll find members of all ages, Silver Singles is designed specifically for people 50 and over. While it's not as old as Match, Silver Singles is one of the oldest dating sites for seniors. It's been around since 2002 but it's gone through a few name changes over the years.

SilverSingles is now part of the Spark Network SE family of dating sites, with membership open to seniors in the US, Canada, UK, Australia, France, and Germany.
Creating a profile is free, and the 3 to 7 daily matches you'll receive are based on the results of the personality test you take when you sign up. The test is part of the process, so it's mandatory – as are all the questions.
Plan on spending about 20 minutes to answer the 150+ questions, broken into 10 sections. But it's easy enough to complete, the test mostly consists of choosing options in a menu. You also have the option of saving and completing it later.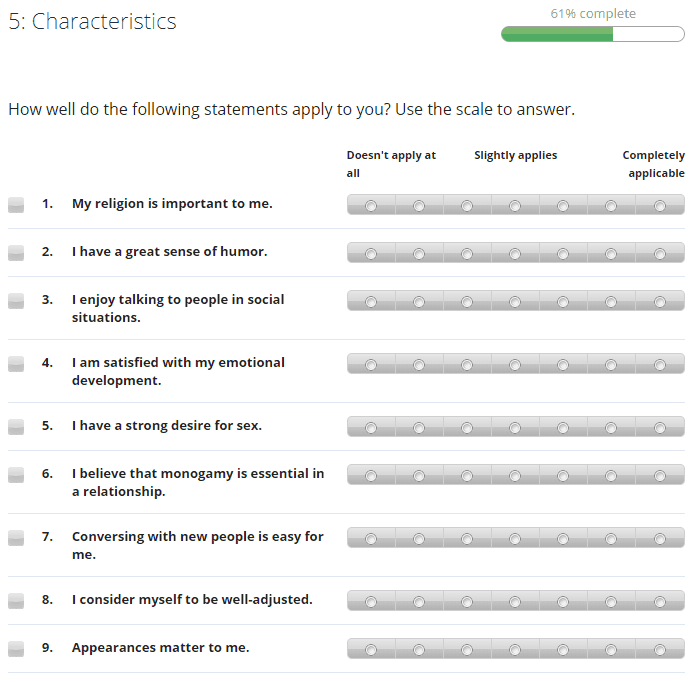 Once you've completed the test, you'll be able to see how compatible you are with each of your matches: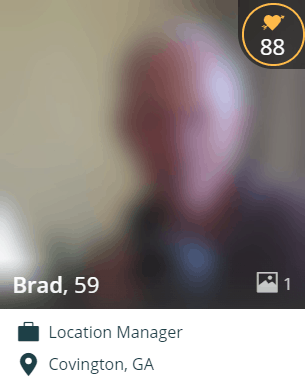 And personality traits you have in common: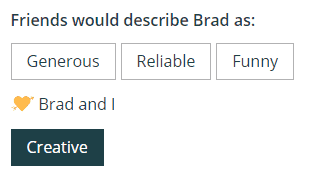 One thing to be aware of with Silver Singles, though – you can't search for matches on your own. You'll have to rely on the algorithm to pair you with like-minded people.
That's a plus in some ways, as you won't feel like you're overwhelmed with choice. Having too many options when it comes to matches has been proven to create feelings of dissatisfaction overall.
On the other hand, you're also relying on an algorithm to determine compatibility – and they aren't proven to be reliable.
SilverSingles Cost
SilverSingles also requires a paid subscription to access most features of the site, including sending/reading messages and seeing photos.
You can purchase a 3, 6 or 12-month subscription, which ranges in price from $12.95 to $24.95. The longer the subscription, the lower the monthly fee.
These features are included:
Unlimited communication
View your personality profile
View all member photos
See all profile visitors
Message read receipts
Up to 20 extra matches per day
The SilverSingles dating app is also available for both iOS and Android.
OurTime is owned by the same parent company that runs Match.com, which means the site is well designed with a friendly, intuitive user interface. Like SilverSingles, OurTime is specifically designed for senior dating, and it's a great place to start if you're 60s and up.
You'll also need a paid subscription to communicate freely with other members, but the monthly price is just a bit less expensive than Match.
You can get a 6-month subscription for $15/month, or slightly more if you get all the bells & whistles like read receipts and a highlighted profile to help stand out.
A single month's worth of use is $29.96.
All paid members can read and send messages, see who's "flirted" with you (i.e. liked your profile), added you as a favorite, and use the mobile app.
When it comes to searching for matches, you can filter your results by zip code, which is handy if you'd like to search for matches nearby or in a city you visit often.
And like Match, you can route your phone communications through the site using the "ConnectMe" feature, so you can text or call a match without divulging your phone number.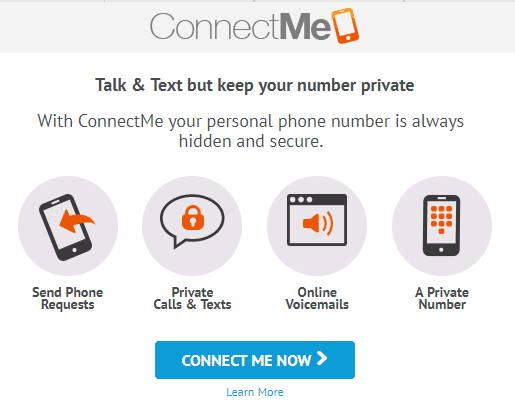 You can download the OurTime dating app on iOS or Android.
Want to learn more about this 50+ dating site? Check out this in-depth OurTime review!
#4: Lumen
Lumen came on the scene in 2018, and it's exclusively for senior online daters.
And while it's the best dating app for the over 50s crowd, it's just a dating app. Unlike the other 3 entries on this list, there is no desktop version currently.
Lumen is different from swipe-based dating apps like Tinder – you're required to take a selfie when you first sign up as a way of verifying your identity.
There are two ways you can see potential matches: Discover & Social.
In the Discover section, you can look at profiles of singles near you one at a time, either adding them as a "favorite," passing on them, or sending them a message.
Lumen is different from most dating apps in that you don't need to match with someone in order to message them – all you have to do is tap the yellow chat button:
But once the messaging platform has opened, members can only exchange messages for 3 days before the conversation expired – it's designed to get you matching with potential dates, then meeting in real life, and hopefully finding a compatible partner!
You also need to be somewhat selective with whom you choose to message – you can only initiate 6 conversations daily.
In the Social section, you can join any of the 7 groups that are based on common interests like Travel or Home & Garden:
Once you're in a group, you can chat with others in the group discussion, or message a member directly.
Lumen is a dating app that you can use for free, or you can purchase a premium subscription that unlocks some handy extra features:
See who made your profile a "favorite"
Add an extra day to the 3-day messaging window
Initiate 6 extra conversations each day
Go back and review all the profiles you skipped, instead of just the last 10.
Use two additional filters to curate your matches
All members can screen their potential matches for basic criteria: gender, age, and distance. But paid user can add two more filters from a more extensive list, including ethnicity, religion, height, and kids.
Lumen's cost depends on the subscription length:
You can download Lumen on iOS or Android.
Curious exactly how Lumen works? You'll find a step-by-step description in this Lumen review!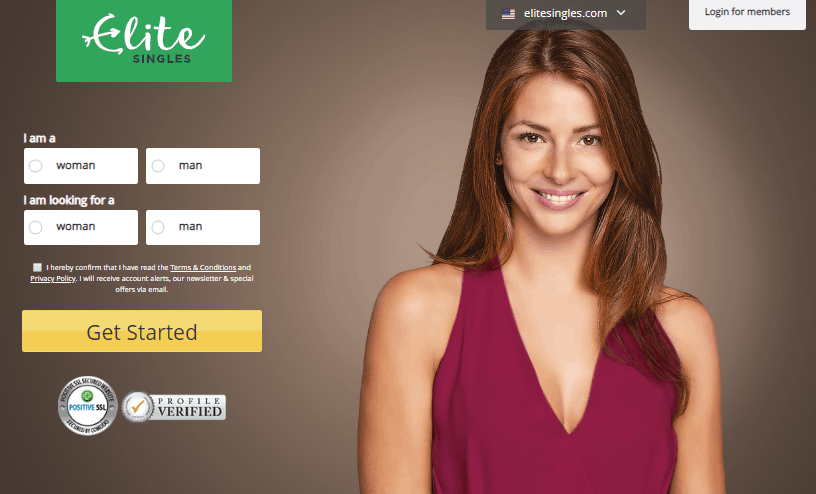 If you're in your early to late 50s and having a similar educational background is important to you, EliteSingles is a great place to look for fellow career-oriented professionals.
One potential downside is it's not as popular as some of the other dating sites on this list, so you may not find many potential matches if you live in a smaller city or rural area.
And like SilverSingles, you can't just search the database of members. Your daily matches are curated based on your answers to their personality test.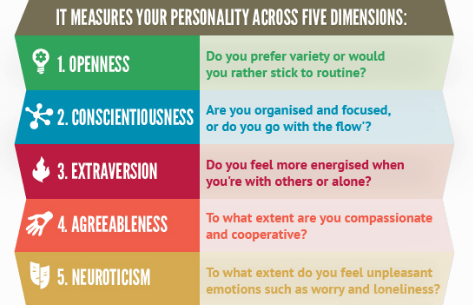 You'll also need a paid membership to see what your matches look like, and exchange messages with them.
Memberships last for 3, 6 or 12 months, and cost ranges from $22 to $34 per month. It's one of the more expensive options on this list, but this dating site also tends to attract high-caliber matches.
Because you're limited in terms of matches and the membership pool is smaller in general, it's wise to use Elite Singles in conjunction with another dating site if it's in your budget.
You can download the Elite Singles app on iOS or Android.
Want more details about this elite dating site? Check out this Elite Singles review!
PlentyOfFish (POF) is one of the best totally free and most popular dating sites for singles over 50. (There's a premium subscription available, but you won't need it since you can do all the important things, like see photos and exchange messages, without paying a cent).
While it's open to daters of all ages, the huge user pool ensures you'll find plenty of singles in the over 50s crowd. The sheer number of singles on using it makes POF a go-to dating site if you live in a less populated area.
That being said – the fact that it's free means you'll find the match quality ranges from "no way, ever" to "total package."
And because you don't have to jump through many hoops to create a profile, you'll find a higher percentage of people who aren't serious about meeting someone. It's also a bit of a haven for scammers and prostitutes looking for a one-night stand, unfortunately.
POF's detailed advanced search functions will help you meet like-minded people who meet your standards, and the entire site is incredibly user friendly.
You can download the POF dating app on iOS or Android.
Want more details about getting started on POF, plus some expert POF profile tips? Check out this Plenty Of Fish review
Want To Make Online Dating Easy & Stress Free?
Whether online dating is a brave new world or you're ready to start swiping again after a divorce, get ready to put in some hard work and effort.
You can't just upload your most recent Facebook photo, write a few lines describing yourself, and call it a day. Whether you're looking for a casual or a serious relationship, if you want to attract quality matches, you need to make yourself shine online.
You also need to be careful of who you contact and what information you divulge, because unfortunately romance scams are a booming business.
According to the FBI, romance fraud is up by a staggering 70%, with victims losing over $362 million in 2018 alone. And that's just the victims who were willing to admit they were scammed! Older singles are commonly targeted, so you definitely need to proceed with caution.
If you're not sure how to write an attractive dating profile, or what pictures you should use – or even what dating sites and apps would be best for someone in your specific situation, you may feel a bit overwhelmed by the process.
VIDA is here to help! Our online dating and matchmaking experts can work with you hand in hand to develop a dating strategy that works – or we can do everything from creating your profiles and screening your matches to sending your messages for you!
In other words, you can totally outsource your online dating. Leave all the time-consuming, tedious parts to us, and just go on dates with highly compatible, incredible singles.
Want to learn how it all works? If you're ready to meet your ideal partner, click here!