PlentyOfFish (POF) is one of the biggest free online dating sites, so with such a large user pool you'll have no problem finding tons of beautiful women. And after you've sent her a creative, engaging message that snags her attention, she's going to check out your profile.
When she clicks on your username, the screen is going to look something like this: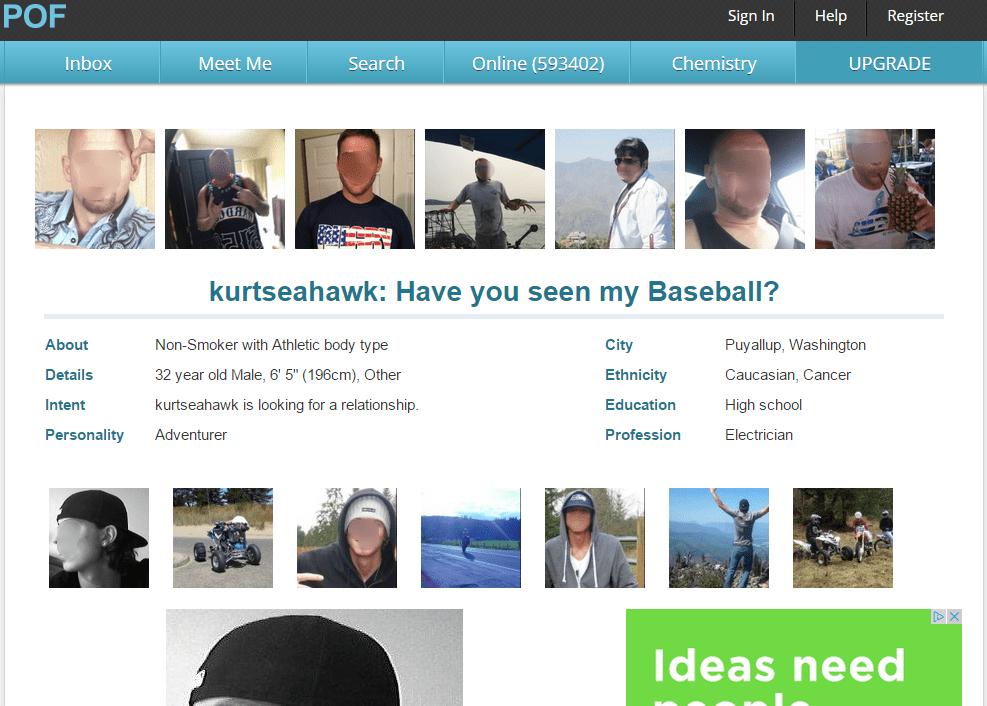 What stands out the most?
Hint: Unlike on other dating sites, it's not your photo.
Because there are so many small photos on the screen, they tend to fade into the background at first. And you can't even rely on the awesomeness of your primary picture, because she'll probably have to scroll to see it.
Your headline takes center stage.
It's big, it's blue, and it's the first thing that attracts her eye.
Even in the search results, it has a commanding presence: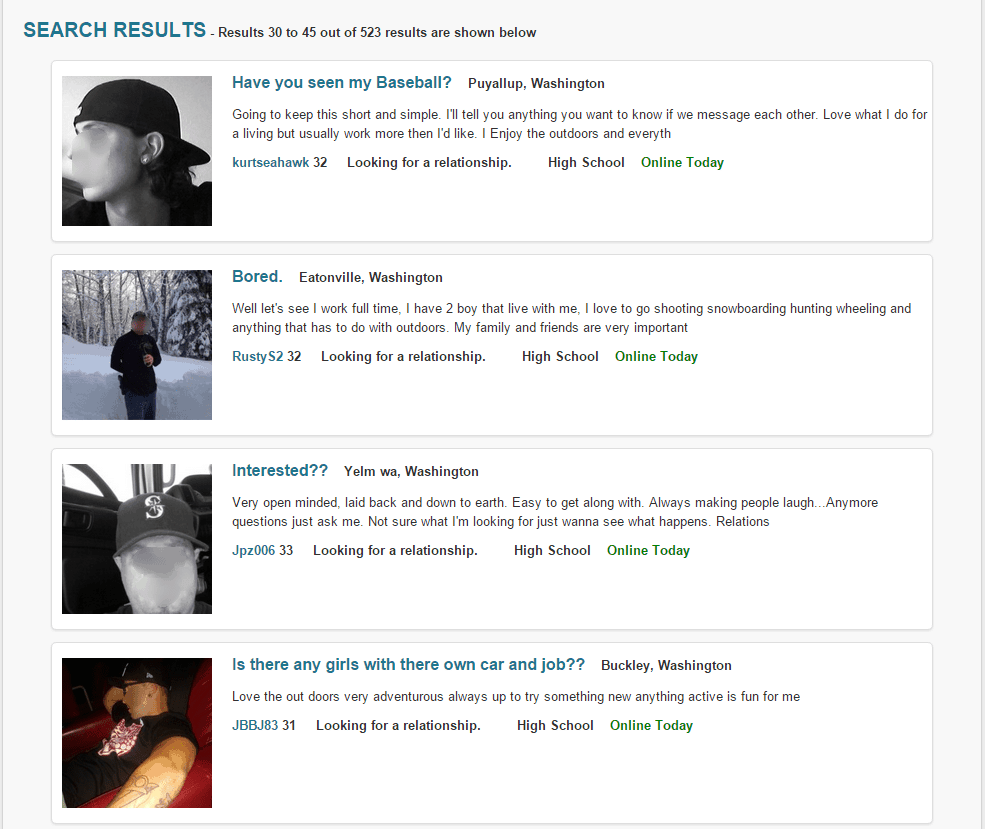 The good news is, most guys put very little thought into it. But why waste a chance to grab her attention and make her want to read more about you?
Get inspired by the 15 best headlines for POF we've found, and check out some of the worst ones we've ever seen.
Headlines That Make Her Say, "Hmmm":
Curiosity is a good thing. It's a pleasurable emotion to feel, so if you can make her curious about you, she'll check out your profile.
Be creative, it's so much more interesting than boring:
She's not going to keep reading past "??". She's probably thinking that if you can't even come up with one 50-character or less sentence, conversing with you will be a real treat. And she's going to move on to the next guy.
Headlines That Promise Adventure & Excitement:
Hinting at travel and adventure makes you seem intriguing and mysterious. You've already given her something to look forward to, and she hasn't even read your profile yet.
And a bad headline will have just the opposite effect on her:
Amazing how one little sentence fragment can set the mood, isn't it?
Headlines That "Sell" You:
Basically your profile is like your own personal marketing campaign, so why not borrow a slogan?
Whether you're implying you have power, strength, and a strong engine, or a personality that's as addictive as a potato chip, she's probably buying what you're selling.
Just make sure you pick a slogan that makes sense:
You want to communicate a character trait, not quote whatever commercial is on TV while you're writing your profile.
Headlines That Make Her Laugh (With You):
Humorous headlines might not appeal to every woman, but if your profile can make her smile, she'll look forward to getting to know you better.
But if you're going to be funny, well… be funny. Because if you get it wrong, you're just going to offend her:
Headlines That Set You Apart From The Rest Of The Herd:
This type of headline tells her you're different. You're not like all the other guys who make her want to shrug her shoulders and move on.
But you want to spark her imagination, not send her running the other way:
So there you have it – 15 of the best headlines for POF we've seen. Use them for inspiration for your own profile, and click here for insider tips on how to meet attractive women on PlentyOfFish.