I hope you enjoy reading the blog post.
If you want to chat now about your matchmaking search, click here.
Meet Trea Tijmens: Is SuccessMatch The Best Service For You?
Thinking about hiring Trea Tijmens as your personal matchmaker? Doing a little research on her and her company, SuccessMatch, is a savvy move.
This SuccessMatch review has everything you want to know, from how Tijmens got started to what to expect if you hire her, cost and more!
Our team has reviewed 200+ matchmaking services, delving deep into their processes, success rates, and customer experiences. Our reviews are built on extensive research and a keen understanding of the matchmaking industry.
SuccessMatch Review Table of Contents
Start at the top, or use the links to jump straight to what you want to know first!
Meet Matchmaker Trea Tijmens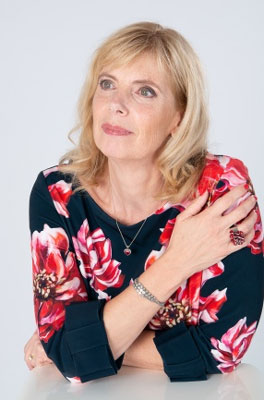 Tijmens was born and raised in the Netherlands but embarked on a journey to explore the world during her early adulthood. She has lived in the United States, Belgium, Germany, and Panama.
She began her career in Human Resources but later became a headhunter when she moved to Switzerland.
During her work as a headhunter and recruiter, she observed a common trend with many of the successful people she matched professionally. She described her revelation in a piece she shared on LinkedIn:
"At the time I was a headhunter, I was already happily married and had my first 2 children (I have 3 now). I saw an enormous need for people who didn't have a partner in their lives. This inspired me to start my matchmaking business to help successful single professionals realize their dream of finding love. To help singles professionals become as successful in love as they are in the other areas of their lives."
Through interviews with these affluent singles, Tijmens discovered that they dedicated a lot of time to their careers but neglected to allocate time for finding love.
"To love and be loved is a basic human need. People do not thrive without love. You can have all the money and success in the world, but without love, what is the meaning of it all?"
Tijmens was inspired to become a professional matchmaker based on her combination of professional skills and passion for connecting people.
In 2005, she founded SuccessMatch, which is headquartered in Geneva and serves clients across Switzerland.
Her clientele ranges from individuals in their early 30s to late 60s. They are typically successful professionals, such as bankers, doctors, diplomats, and lawyers.
As she explained in an interview a few years after launching her service, she works with a lot of high-achievers who are stuck in a vicious cycle of sorts: "...if you don't have a personal life on the side, you tend to work even more. That makes it more difficult to find a partner."
While SuccessMatch has Swiss roots, Tijmens' multicultural background attracts clients from various parts of the world.
Trea Tjimens's Matchmaking Philosophy
As she explained in an interview with Dating News,
"After doing this for a long time, I know what highly successful singles need to find a partner — and it's more than just dating. I offer my support, expert advice, and guidance throughout the process."
Tijmens firmly believes that personal development is essential before finding the right partner.
"In order to find lasting love you must first be the right partner before you can find and choose the right partner. Remember: love is not by chance, it's by choice."
That's why specialized coaching is one of the foundations of her service. According to Tijmens, what makes her coaching different is her high success rate.
"I now have an almost 100% success rate matching my gentlemen clients with the right partner, and my coaching program Find Your SuccessMatch with women has an 85% success rate."
Curious about the type of dating advice this Swiss matchmaker dispenses? Here's a taste of her best dating tips from around the web!
As a high-end boutique matchmaker, Tjimens is selective about the clients she takes on:
"I choose to only work with people I personally like and respect, who are 100% serious about wanting to succeed in finding a partner, and 100% committed to doing the work necessary to get the results that they want."
She only works with a small number of paying male clients at any given time, as she's the company's sole matchmaker.
If you're considering hiring her, the first step is a complimentary 15-minute consultation to determine if you are a good fit for her services.
If so, a paid 50-minute consultation follows to discuss your expectations. Next a contract is signed outlining the cost and specifics of the matchmaking or coaching package.
How Much Does It Cost To Hire Trea Tijmens?
The 15-minute initial consultation is free, but the 50-minute consultation session is 250 CHF.
Women can purchase either Platinum packages or sign up as a Match Candidate. There's an application fee to sign up as a candidate, but keep in mind it's a passive membership and you'll only be contacted if they think you're a good fit for a paying client.
For men, Tijmens offers Elite packages. The cost varies based on several factors, but pricing is not revealed on her website. Years back her matchmaking service started around $4,000 Swiss francs, so you can expect it to be in that ballpark if not more for a basic search now.
Curious how that stacks up with other international matchmakers?
Enamour, for instance, offers white glove service that starts around $20,000 USD. Catering to ambitious, accomplished singles around the world, Enamour has a curated database that's strictly invitation only.
But your dedicated matchmaker doesn't just hand-select compatible singles from the database. Enamour also uses recruiting technology and a network of scouts to identify intriguing singles who fit all your criteria.
VIDA Select is another option worth considering. Taking a modern approach to matchmaking, the VIDA team leverages the largest source of eligible singles in Switzerland there is! 
Packages are purchased on a monthly basis, meaning the service is pay-as-you-go. No long-term contract required.
Basic services start at $1095 USD per month, while Premium and Elite packages start between $1695 USD and $2595 USD per month.
To discover more about VIDA Select, just go here!
All product and company names are trademarks™ or registered® trademarks of their respective holders. Use of them does not imply any affiliation with or endorsement by them.
Why Choose VIDA Select?

Since 2009, thousands of clients have discovered true love thanks to VIDA Select's fresh, modern approach to matchmaking – which has finally thrown blind dates and long-term contracts out the window. This isn't your grandmother's matchmaking!
Instead of working with a single matchmaker using a small rolodex of potential partners, VIDA Select's matchmaking team taps into the world's largest database of available singles. We'll quickly identify the matches who check all of your boxes so you can finally experience true chemistry. Are you ready to become our next success story? Schedule your complimentary consultation now by clicking the button below!
Get Started Now