I hope you enjoy reading the blog post.
If you want my team to just do your online dating for you, click here.
The Ultimate Guide To Online Dating For Guys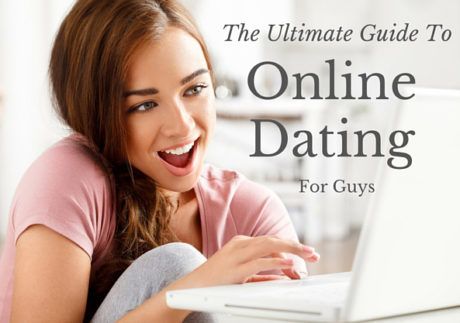 If you're like most guys, online dating probably isn't going quite like you hoped it would. The women you like best just don't respond to your messages!
All you've got to show for all your hard work is an empty inbox - or, at best, dates with women you're not all that crazy about...
You may even sense that your messages probably aren't engaging or emotionally stimulating enough to spark her interest. You know attractive women on dating sites and apps get bombarded with interest from men, and it's not easy to stand out.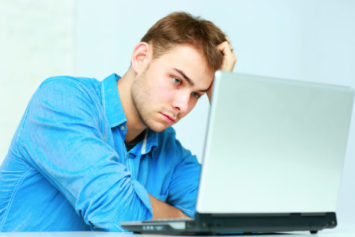 That's why you're here. So don't delete Tinder and cancel your Match subscription just yet. It's time to stop being boring and start being irresistible. When you know what you're doing, you can make high-quality women excited to meet you.
Quick Jump Menu
No more scouring the Internet for dating advice that *actually* works. From profile writing to messaging to asking her out - we've got all the examples, tips, and tricks you need to meet beautiful women, right here at your fingertips.
Adopt An Alpha Male Mindset
Hugh Hefner had a mansion filled with models and actresses. Donald Trump is married to a supermodel. Neither of these men will ever be People Magazine's "Sexiest Man of the Year."
And you've noticed ugly dudes walking around with hot girls on their arm.
How do they attract women like that? If you think it's only money, then you're missing out on one of the most powerful "keys" to meeting women online.
You need to think like an alpha male.
Evolutionary psychology has provided mountains of data on why women choose the mates they do… and it all boils down to one thing:
What man can give her babies the best chance of survival?
Remember Darwin? Survival of the fittest is alive and well in the realm of online dating.
David Buss, Ph.D., a professor of psychology at the University of Texas, has studied attraction over his 30-year career. He's found that the "cost of sex" is higher for women than men. Which is why girls focus less on just having sex, and instead spend time choosing the right mate.  
Dr. Buss identified several significant factors a woman considers when selecting her ideal man:
Physical attractiveness

Your social skills

Your resources

Loyalty and protectiveness
This is why women often date guys 3-4 years older than themselves. It's why women go for men with money, like actors and rock stars. It's also why they'll be attracted to "normal guys" just like you, who have a solid career.
If you can convey alpha male traits in your dating profile and messages, you'll be on the path to attracting the kind of women you want to meet. All it takes is the confidence and willingness to own the alpha male persona.
Here's how those significant factors Dr. Buss identified translate to an alpha male's dating profile:
How To Be Attractive, Even If You're Ugly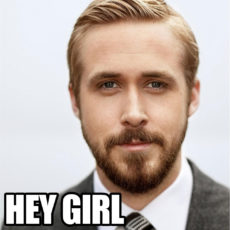 Luckily for most of us, physical attractiveness goes beyond just having smoldering good looks. That means you can attract hot women, even if you're not Ryan Gosling's stunt double. As they say in advertising, it's all about the branding.
Here's an example - imagine you are an attractive woman (like the type you want to date) and you come across the Match.com profiles of two men who are about equally as attractive as one another. One is "PrinceCharming" and the other is "AheadOfThePack".
PrinceCharming's headline is "Lonely guy looking for the one", and his picture shows him relaxing on a pea green couch in his living room with a can of Coors Light in his hand.
AheadOfThePack's headline reads "You'd better pack your passport…", and he's standing at a rooftop bar with city lights stretching out below him, toasting the camera with a glass of champagne.
Whose message do you think she's going to return?
When a women looks at your dating profile, she's trying to get a sense of what it's like to be around you. She may even begin to imagine what sharing a life with you would be like. So paint the picture of a life she would like to share.
Show her you aren't the average video game playing, cheap beer drinking, couch potato loser she wants to avoid. You are an exciting, interesting guy that can offer her the kind of lifestyle she has been dreaming about. That's attractive, no matter what you look like.
Tripp, the creator of the popular men's dating blog
TrippAdvice.com
, said
being authentic is what gives "average" guys an edge
with beautiful women
on dating sites:
"A unique profile stands out, so don't just say you're interested in "long walks on the beach" or other cliche, boring things like that. You need to mention the weird/different/unusual things that you're into in your profile, because that will attract her attention.
As far as pictures, make sure you have a variety. That works to your advantage, because a woman can you see in different lights: work, play, family, etc. It's the uniqueness that gives you an edge in your profile."
Social Skills
An alpha male is not afraid to be top dog. He wears his dominance with pride and hot women are drawn to that. But that doesn't mean you brag about yourself non-stop in your profile - it's more subtle than that. Instead of telling her, you show her.
Tell stories that illustrate your alpha qualities in your profile. You're ambitious, you work hard and you reap the rewards that come with it. That's attractive, because it promises both stability and excitement.
You can convey your alpha status in your photos, too. For instance, if you play basketball, make sure you choose a picture where you're holding the ball. All eyes are on you, and the ball is literally in your court. Get the idea?
You should ideally be the center of attention in any photo you use. If it's a group photo, choose one where everyone is looking at you. Research shows that if you're a guy, the most attractive group photo you could use is one where you're surrounded by women all smiling at you.
Channel your inner alpha in your messages, too. The take-charge alpha male that women want is the kind of guy who is comfortable in his own skin. He doesn't apologize for being too short, too chubby, or too ugly. He wears his looks with pride and knows that it's the whole package that sets him apart from the pack.
They don't make excuses or ask for approval, so they would never send a message like this:
"I just have to tell you that you are the most beautiful woman I have ever seen and I know I'm not the kind of guy you said you are looking for, but I couldn't pass you by."
An alpha male never questions whether he is worthy. He knows he is the prize.
Dave M, an online dating expert from InsiderInternetDating.com, agrees: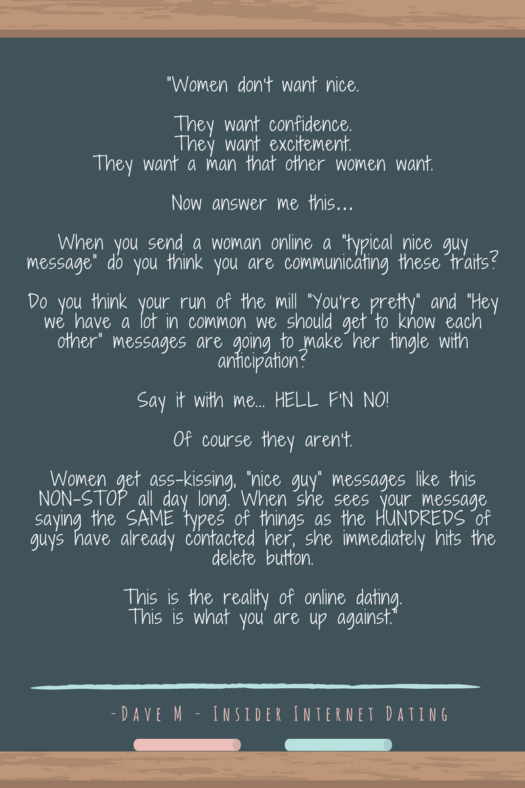 Resources
This one's pretty obvious - she wants to know she'll be taken care of. You've got the basics nailed - a job, a car, a roof over your head. This doesn't mean bragging about the size of your bank account, even if you're on MillionaireMatch. It's more about describing your lifestyle in a way that sounds sexy.
When you're writing your profile, you want to show her that you have these resources. Describe trips you've taken, DIY projects you've done around the house, or what your favorite aspect of your job is. Mention how much you enjoy taking your dog on a hike. Pet ownership shows you're responsible enough to take care of another living being.
One word of advice to cat owners, though - a recent study showed liking cats is attractive, but specifically mentioning "my cats" isn't. So while you can mention that you're a cat lover if you want, it's best to save all your Mr. Mittens stories for the first date.
Loyalty and protectiveness
This is a little trickier to illustrate in your profile, because the last thing you want to do is write "I'm loyal". Everyone says that, and she's not going to believe it just because you wrote it. You want to show her, not tell her.
Loyalty and protectiveness both go hand in hand with being family oriented, so mention Sunday dinners with your parents, or taking taking your nephew to the ball game. If you've got kids, use a funny parenting anecdote. (But don't talk about your kids too much, she's wanting to date you, not them.)
Now that you know how to portray yourself as an alpha male online, it's time to pick which sites you're going to be one on.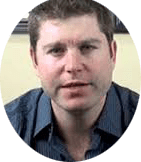 Bobby Rio from
TSBMag
says
the biggest mistake guys make with their profiles
is writing what they think women want to see:
Instead of writing a profile that expresses his personality and gives a woman just enough tease to make her want to know more, these guys write paragraphs full of all the cliches they've heard over the years - what I call the "Nice Guy Traits". She's not interested in cliche, she wants to know what you're all about.  
Another mistake is "telling" instead of showing. If you want to express your sense of humor, write something unexpected and funny within your actual profile. That's way more effective than just saying "I have an amazing sense of humor."
Identifying The Best Dating Sites and Apps For You
When it comes to online dating, the one thing you're not lacking is options - there are quite literally thousands of dating sites and apps to choose from, with new ones popping up all the time.
But your time is valuable, and the average person spends 11.9 hours a week on dating sites. That's way too much time to waste on sites that will never work for you.
You need to narrow down your options, and focus your efforts where they'll pay off the most.
First off, assuming you're not in a mega city like NYC or LA, it's usually best to stick with mainstream dating sites and apps like Match.com and Tinder. The more popular the site, the bigger the user pool - which means more access to the high-quality women you want to meet.
Here at VIDA, we've seen the best results on the these sites and apps:
Overview
"Seriousness" of Users

Score (1-10):

Match.com

leads the pack in terms of sheer number of users. If you're looking for the total package - brains and beauty - chances are you'll find her on this site. And the monthly fee means the women are more serious about dating, which is good news for you.

8

Bumble

is a swipe-based app similar to Tinder with one notable exception - only women can initiate contact. So if you're easy on the eyes and looking for a "meet-the-parents" kind of woman, Bumble is a must. The dating pool isn't as large as you'll find on Tinder, but the matches on Bumble are typically higher quality.

6
 

OkCupid

is more of a melting pot - you'll find all different types of women from goths to hipsters to successful and career driven. It's especially popular with the 18 to 34-year-old set, but you'll find plenty of women of all ages. A basic account is free, but upgrading to a paid account is a minimal investment, and other features (i.e. advanced search options) make the cost worth it.

5
CMB is perfect if you value quality over quantity. Men receive 21 potential matches a day, and women receive a curated group of approximately 5 guys who have already said "Yes."
5

POF

, or PlentyOfFish, is worth checking out for one reason - it's the #1 free dating site out there so it has a ton of users. But you'll be spending a lot more time screening profiles than you would on Match or OkCupid. You've heard the joke about "Plenty Of Fatties," right? Yeah, it's funny cuz it's true.

3

Tinder

is the most popular dating app in the US, particularly with the early 20s crowd. So if you're a guy under 25, it's a must. While having good photos is important no matter what site or app you're using, it's even more crucial on swiping apps like Tinder that are primarily photo driven.

1
 Additional Reading: 
If  you insist on trying a niche dating site, be prepared for your search to take a little longer. Niche sites in general just don't attract the sheer number of users that mainstream sites do, although it helps if you live in a major city like NY or LA.
Here are a few that attract high-quality women, even if it is in smaller numbers:
| | | |
| --- | --- | --- |
| | Overview | "Seriousness" of Users Score (1-10): |
| | A great option if you're a marriage-minded Christian, or come from a Christian family. | 10 |
| | A popular Jewish dating site. | 8 |
| | An exclusive app geared specifically for successful, intelligent people; users must pass a screening process to get in. | 8 |
| | Definitely the best "exclusive" dating site out there, you'll find gorgeous women looking for everything from weekend getaways to long term relationships. | 7 |
| | This app matches you with users you've crossed paths with during the day, so it's best for those living in major cities. | 5 |
| | Known as the "Jewish Tinder", it's one of the most popular apps for Jewish singles. | 5 |
Although we've gotten good results for our clients on these 7 niche dating sites, it's still best to use them in addition to one (or more) of the mainstream sites and apps.
Steer Clear of The Wrong Places
Some online dating sites are a huge time and money sink, with little to no payoff. Here are a few you should avoid:
If you have to fill out a huge time-intensive questionnaire just to get started, move on. These sites match users based on their answers to an extensive series of questions, which isn't terribly efficient.
And who wants to sift through matches where your only search criteria are "name" and "city"?  You don't have time for that.
Similarly, if you're slowly drip-fed matches without the ability to freely search for women who meet your criteria, look elsewhere. But there's an exception to every rule, and in this case it's CoffeeMeetBagel.
Yes, you only get a limited number of matches per day, but it's usually a high quality group. As long as you're using CMB in tandem with another app like Tinder, it's worth trying.
How Can I Tell A Good Site From a Bad One?
You want the best results possible, as fast as you can get them. And you want to know before plunking down your credit card if a site is worth it, right?
Here is how you find out if a site's worth your money, in 7 easy steps:
Create your account using only the basic, required information. Do not enter any payment information.

Find the Advanced Search.

Enter your search preferences, making sure to filter out users who have not been active on the site within the last 7 days or so.

Check out the total number of matches - remember, search only for users who meet your criteria that have logged in within the last week.

Take a look at the first 25 or 30 matches, and see what percentage of those women you like from their pictures.

Multiply this number by the total from step five.

If your calculations indicate a site has 75 or fewer matches, then it's probably not worth using that site.
Do this simple calculation for every site you're thinking about trying, and you can easily narrow down your choices to your top 3 dating sites.
What About Dating Apps?
To see if a dating app is worth your time, check out its ranking on AppAnnie.com. You can see where a particular app ranks in multiple categories, but pay close attention to the "Overall" one. The higher the ranking, the more popular the app. Popular apps are generally worth a try, so if it's highly ranked give it a shot.
If your app isn't listed on the site, it's probably not worth the download unless you're in a major metro area like NYC or LA. And even then, going with an app that does rank is a stronger bet.
Additional Reading:
Photo Advice to Double Your Attractiveness
No matter what dating site or app you're on, choosing your strongest photos is essential. Think about it - when you're swiping through Tinder, you swipe left if she doesn't immediately catch your eye, right? Guess what - she does the same thing.
To snag her attention, your photos need to stand out. In fact, they're the most important element of your dating profile. If your photos suck, so do your chances of scoring a date with the attractive women you'd like to meet.
Men's dating expert David Wygant
 has a
simple trick to catch her eye with your photos
:
"Include something that's comical. Wear bunny ears. Put a rose in your mouth, Bachelor-style. Get someone on Fiverr.com to Photoshop you saving a puppy from a burning building. She's swiping through a ton of pictures, and they all start to look the same. But if you can interrupt that pattern with something funny, you'll grab her attention."
What Makes A Good Online Dating Photo?
Strong online dating photos have these three qualities in common:
They show you looking your very best.

They communicate the "right" message.

They're consistent with your profile text.
Let's take a closer look at each one!
1) You Look Your Very Best
This might seem obvious, but so many guys get it wrong. Attractive women have their pick of the men on pretty much any online dating site. And blurry, grainy, low-res photos where you're getting your couch potato on won't make the grade.
You're facing a lot of competition, so the bar is pretty high. Think of it this way - would you approach that blonde bombshell hanging out by the bar when you're rocking yesterday's stained t-shirt and jeans that smell like you just left the monkey house at the zoo?
Of course not. And even if you did, you wouldn't be at all surprised when you're suddenly talking to her back.
So why would you lead with terrible photos?
Online dating photos require some thought and preparation - just like you'd shower and pick a nice outfit before heading to the club. When you look like someone she'd enjoy meeting, she'll return your message or check out your profile. She wants to know more about you.
On the other hand, she'll look at bad photos and instantly DQ you, so the race is over before it even began.
So if you're lacking in the photo department, grab a buddy with a nice camera or a newer model cell phone, then check out these epic photo ideas.
Don't use flash when taking the pictures, though. An OkCupid study determined that a flash adds 7 years to your perceived age online. The harsh artificial light highlights your flaws and casts harsh shadows on your face, neither of which is attractive.
Natural light is universally flattering, so taking pictures outside is a great idea. Shoot for the "Golden Hour" - those 60 minutes just after dawn or right before sunset when everything, including you, is bathed in warm golden light.
You may even want to consider having some professional photos taken. A pro knows how to manipulate the lighting, suggest poses that look natural, and highlight your best qualities. But never use all pro shots – that looks like you're trying too hard to impress her.
Steer clear of those boring studio backgrounds - the trick is having pro shots that don't look like you hired someone to take them. Have the photographer meet you at an interesting outdoor location, preferably several. Most pros will have a package that includes a few outfit changes as well.
For more on this, grab a copy of our "Photogenic Man" PDF. It's free.
Chase Amante, dating expert and author of this definitive guide to meeting women on Plenty of Fish, said professional photos can make a huge difference:

"Men's biggest mistake with photos is choosing any old photo and thinking they'll float by with a decent profile and witty first message. Online dating is 90% looks, and looks are 100% photos.

An ugly guy can clean up in online dating if he has great photos, while good looking and charming guys who may do great offline can send out hundreds of messages and hear nothing but crickets in response.

Get professional photographs if you can afford them. If you can't, hit up Craigslist and look for TFP (trade-for-photographs) or TFCD (trade-for-CD) gigs. These are gigs where aspiring photographers will shoot you for free if you'll let them use your pictures in their portfolio. Get interesting photos that show you with a pet, outdoors, or showing off abs (if you have them)."
2) You Communicate the "Right" Message
Let's revisit alpha male theory for a moment. Remember, alpha males have power. They're leaders. They're in control. Choose pictures that subconsciously project your alpha male status, and she'll be drawn to them. Here are a few examples:
Be the leader of the hike, the one steering the canoe, catching the football, giving the toast, etc…
If it's a group shot, make sure you're the center of attention. You should be interacting with your friends in a visually interesting way - posed group shots can be a turn off. In fact,

data analysis

shows they decrease message response by a whopping 42%.
Stand with your body angled at a 45 degree angle to the camera. If you're into martial arts, you'll recognize this as a Warrior's Stance - a position of power.
The lure of the alpha male persona transcends looks, so even if you're not going to grace the cover of GQ anytime soon, you can still be attractive in your photos.
When a woman looks at your photos, she's going to be imagining what it's like to spend time with you. Give her a glimpse into your daily life - that's what 81% of singles want to see in online dating photos. But be interesting - show her your hobbies, your travels, your dog, your active social life. Make sure you have a few taken outside, since photos taken outdoors get you 19% more responses.
Scot McKay, the professional dating coach and relationship expert behind X&Y Communications, said warmth wins every time when it comes to online dating photos:

"Lots of guys are hesitant to convey a warm expression because they fear it's somehow not masculine. But if you consider the pattern seen among celebrity autograph photos - or even images of online customer service agents - it's almost always about warmth...along with confidence.

Whether you're a celebrity, a customer service agent or someone on a dating site, the end goal of all these pictures is similar. You want to send the message that you're sharp and competent, yet easy-going and approachable. We've consistently seen that warmth wins every time."
3) You Reinforce Your Profile
Your photos need to be consistent with the image you project in your profile. If your profile describes you as a daredevil who lives to challenge Mother Nature, but your photos show you reading a book at home, feeding pigeons on a park bench, and sitting on a dock dipping your feet in the water, she's going to assume you're being less than accurate in your profile.
Congruency is essential to build her trust. If she feels like something's "off" about your profile, she will hesitate to meet you in person.
Kezia Noble
, one of
London's top dating coaches
, said photos that portray an active social lifestyle
get the best response from women
:
"Women need to know the man expressing interest in her is not a lonely guy with no friends, who only has the glow of his iPhone to keep him warm at night.
Include photos on your profile page that clearly demonstrate you are a sociable guy with lots going on in his life. Find a photo that was taken with your friends, or where you're in some type of interesting social setting. Of course, your primary photo should only feature you.
Women also love photos of men with animals. I know this is a major cliche, but it really does elicit a strong reaction in us. The photo could be with your pet dog or even a lion cub that you got the chance to handle. If you don't have a pet then borrow one."
Choose A Selection Of Photos She Can't Resist
Depending on the dating site or app, you'll want to use anywhere from 3 to 7 pictures. With fewer than 3 it's hard to capture all the facets of your personality, and using just one could torpedo your match rate. A recent Tinder study showed guys with 3 photos in their profile got 6 times as many matches as those with a single photo.
Marni Kinrys
, a well-known men's dating coach who runs
WingGirlMethod.com
, confirmed that
your photo lineup should give women a sneak preview of what dating you will be like
:
"Choose photos that paint a full picture of your life, and show her all the fun things she's in for if she goes out with you. Include a picture of you in your element, preferably looking off camera and laughing.
Then use a picture of you doing an interesting hobby - it will make you seem authentic. Next, a picture of you with your friends. Then 2 other pictures that you feel represent who you are as a man."
But it's difficult to look equally attractive in more than 7 photos - and she'll remember the worst one in the lineup. One bad photo can torpedo your chances:
But the good news is weeding out the bad ones is easy.
Second Opinions Are Your Friend
It's hard to be unbiased about your own photos. The best way to know what appeals to a woman is to ask one. Several, actually. Having your photos ranked allows you to make a data-driven decision, and that's always a good thing.
Post your top contenders on a photo ranking site like PhotoFeeler.com, and pay attention to the feedback. Go with the most popular ones. The more opinions you get, the stronger your photo lineup will be.
You can also ask your females friends to rank them for you from most favorite to least favorite. Again, the more rankings you get, the better. If you do this, you'll give each picture a point based on its order in the ranking, with the first place pic getting 1 point, the next one 2 points, etc. Keep track of how many points each photo receives in the rankings.
When you run out of friends to ask, tally up each photo's points across all the rankings. Go with the ones that got the lowest number of points overall, and the photo that scored the lowest number takes primary spot honors.
You can really let your inner geek go wild, and create a spreadsheet to track your data.
Out of the photos listed in the example, your ideal lineup would be B, C, A and E. Of course, this ranking assumes that you're wearing a different outfit in each photo, and they were all taken in different locations.
The "median" column gives you the most useful feedback, but for it to be meaningful you need 10+ women to rank the photos. It's a lot of work for you, but here at VIDA we've got it down to a science, and we do it for all our clients.
Additional Reading:
Creating a Compelling Profile She Can't Resist
Next, you need a well-written, attention-grabbing profile to match your awesome photos. To some extent, the dating site or app will determine what your profile looks like. Profiles on apps are much shorter, often in the 100 to 500 character range. You've got relatively little space to make a big impression.
Profiles on online dating sites like Match.com or OkCupid can be longer, although you're not writing your autobiography. Most of the mainstream dating sites also have mobile versions, and she's not going to read massive blocks of text on her phone.
You want to use short, punchy sentences that are easily digestible. Think about how you browse profiles - you probably don't read every word, right? You're skimming them on your phone during meetings, or while you're in the middle of a Netflix binge. She's doing the same thing. If your profile doesn't jump off the screen and grab her attention, she's moving on to the next guy.
PRO TIP:
Updating your profile regularly on dating sites like Match.com, OkCupid, and POF will keep you in the top of her search results. Swap out your photos, change their order, or alter your profile text here and there. It's a simple trick with a huge pay off.
Let's talk about online dating site (Match.com, OkCupid, POF, etc.) profiles first, then we'll cover shorter profiles for dating apps (Tinder, Bumble, Happn, etc.).
Profile Writing 101 - Online Dating Sites
First step is the name game. Although your photo is the focal point of your profile, usernames are right there, front and center, where she can't help but notice.
And it's another place to prove you are unique, creative, and worth her time. You don't want to miss a single opportunity to make that impression, so put some thought into it.
On many sites, you can use your first name. And while it's not that creative, it does make your profile seem immediately approachable. But resist the temptation to become John12345. That's just lame.
Also, if your name is unusual or foreign sounding, you'll probably get better results by using a clever username rather than your real name.
Research has shown women are more attracted to intangible qualities like bravery, intelligence, and a willingness to take risks. Put that data to work in your favor by choosing a username that implies you have those qualities:
CalculatedRisks

Challenge_fate

FourStepsAhead
You'll notice those all start with a letter in the beginning of the alphabet. According to an extensive study published in the journal Evidence Based Medicine, usernames that start with the letters A-M are associated with higher levels of overall success, education, and income level.
Usernames should always be positive - she's not going to take pity on "LonelyGuy57" and send a message to cheer you up.
They shouldn't contain negative or aggressive words, like "LadyKiller", or reference undesirable traits, like "BuffetAssassin". Spark her interest, make her curious - stand out in her search results, and not because she can't believe you actually wrote that.
Additional Reading:
Take Time For Your Headline
On some sites like PlentyOfFish and MillionaireMatch, your photo and username appear next to a headline. Headlines are usually just a short sentence, but they are extremely important for catching her attention and making her interested.
An effective dating profile headline piques her curiosity and leaves her wanting more. Plus, if it makes her stop and think for a moment, she'll spend that much longer looking at your photo - and studies have shown that the longer she looks at your picture, the more she'll feel as though she likes you.
Think of it like writing an article headline… it needs to rise above all the white noise and make her feel as though she has to click on it. You can achieve this by being funny, creative, or intriguing. Make her curious by writing something like "I'll never try THAT again" or "Hope you've got a passport".
But don't write something like "Something witty here" or "headline". That stopped being amusing the 197th time she read it.
Look to pop culture or advertising for inspiration:
Built like a rock.

Jedi powers limited to summoning an Uber.

Magic 8-ball says, "Hell yes".
A good headline leaves her wanting more. An offensive, obnoxious, or scary one will have her running for the hills.
Additional Reading:
The Main Attraction
And now, on to the meat and potatoes of your profile. First, a few ground rules:
70% of your profile should describe you, 30% should describe what you're looking for (according to both

this study

and our internal findings).
Show, don't tell - more on this in a minute.
Grammar matters - bad punctuation and spelling are a major turnoff. In fact, a Match.com

survey

showed 88% of women judge a potential partner by their grammar.
Don't lie in your dating profile. If you must, stick to exaggerations - but remember, your goal is to meet her face to face, right?
Most dating sites have some version of an "About Me" section. This is the main body of your profile. Aim for somewhere in the 225-300 word range.
This formula works for most dating sites:
Paragraph 1

– Hook her attention with a personal story or anecdote.
Paragraph 2

– Describe what you do for a living in an interesting way.
Paragraph 3

– Tell her a little about your hobbies, interests, etc.
Paragraph 4

– Tell her what type of woman you're looking for.
Once you start writing, you'll realize there is not a lot of space to cram in "The Essential You." So pick a few of your most desirable, attractive qualities, and focus on highlighting them.
That does not mean your profile should consist of a list of adjectives. Way too many people do that, and the "Adjective Avalanche" approach is the opposite of memorable.
And while you want to make yourself look as attractive as possible, you don't want to sound like you're bragging - that's a major turn off. One study showed men who relied heavily on "selective self-presentation" (strategic self-enhancement, AKA tooting their own horns) in their profiles were seen as less attractive and not as trustworthy.
This is where "show, don't tell" comes in. Anyone can say they're "adventurous, loyal, fun, successful, blah blah blah". You want to show you're those things by using anecdotes, stories, etc. that illustrate those traits.
For example, you love to travel. Everyone loves to travel. She's so sick of reading those words. Show her you love to travel by describing a trip you went on:
Vivid, detailed descriptions about a specific trip are memorable and enticing - and nowhere in that paragraph did you say "I love travel". And yet, it's clear - if she's with you, she's in for some amazing experiences.
If you're a great nature photographer, don't talk about how great you are. Instead, briefly present your passion in your profile text and then drop a link to your photography portfolio. When you can remain humble while letting other sources do the bragging for you, you'll really stand out from the competition.
No matter what you're writing, you want it to be as engaging as possible. Even when you're talking about your job. And you should mention your occupation - remember, alpha males are successful and in control of their lives. No matter what you do, you can make it sound appealing:
Why just write "I work at a bank" when you can describe it in a way that makes her want to know more about you?
One profile can easily work for multiple dating sites with just a few tweaks here and there. And when you're writing, keep in mind which photos you're using. If you talk a lot about scuba diving in your profile, try to include a picture of it.
Many sites have specific subsections for hobbies, favorite things, etc… Don't use boring lists here, either. Go for the same vivid imagery you used in the "About Me" portion.
For instance, don't write something dull like "I enjoy concerts, travel, hanging out with my brother and sister, going to the gym, surfing, and yoga." Nothing about that sentence sets you apart from all those other guys, and just like that - her eyes glaze over and she lumps you in with them. And moves on.
Instead, describe your favorite things in a way that captures her imagination:
Try not to skip any sections. You don't want to imply that you're not serious about meeting someone, and besides, why miss a chance to forge a connection?
Here are some other online dating profile DONT'S:

Say anything negative. Dating profiles should focus on all your positives.
Talk about past relationships. Everyone's got baggage, but this isn't the place to unpack it.
Swear or use offensive humor. No one wants to date a troll.
Make it all about her. This makes you seem desperate, and she wants to get an inkling of what you're like.
Additional Reading:
Profile Writing 101 - Dating Apps
Even though "swiping" apps like Tinder and Bumble are predominately photo-driven, you still need to have a strong profile. 
In fact, a recent Tinder study showed that male users got four times as many matches when they included a profile (vs. not writing anything).
She'll definitely read it before responding to your message. And if she's on the fence after checking out your photos, she'll use your profile to make up her mind. This is your chance to prove that she should stick around and get to know you.
Making yourself sound irresistible in a profile - especially a short one, is difficult. Most guys blow it, and sound boring, generic, or arrogant. You want to use language that suggests confidence. But be careful because there's a fine line between confident and cocky.
And to make things even more complicated, you need to understand what type of women typically use a particular dating app and adjust your profile style accordingly. What turns women on in Tinder could turn them off in Bumble.
No matter which app you choose, your profile has three main goals:
Grab her attention.

Make her want to know you better.

Get her to smile, or better yet - laugh.
There's no denying it - you're up against some stiff competition, especially on the more popular apps like Tinder. You absolutely have to bring it with your photos, then back it up with your profile.
Your photo catches her eye, and your profile draws her in. Spark her interest by describing your interests. Lure her in with juicy descriptions of all the exciting things you do, places you go, things you see. And if you can use some classy humor in the process, all the better.
Sleaze is a major turn off, even on a casual "hook up" app like Tinder. So is bad grammar, offensive jokes, misspelled words, etc. No one wants to get with the guy who thinks "A B C D E F G, R U DTF W me" is the epitome of wit. Don't go there.
Here is an example of a Tinder profile that's over-the-top, but in a good way:
Light cocky/funny humor plays well on Tinder, so unleash your creative side.
On Bumble, women have to make the first move, so it's even more important to rise above the common masses. Remember the Show, Don't Tell rule. When you're dealing with 300-character or less profiles, that's even more important than ever.
Your competition is defaulting to lists of adjectives because it's easy. You can do better than that, and if you want to score dates with highly attractive women, you have to do better than that.
Pick a few desirable personality traits you possess, like "adventurous", "successful", and "active". Prove you have them by telling her a story illustrating those qualities:
Your profile should leave her thinking, "Wow, he sounds interesting. I want to learn more about him." If she's intrigued enough to return your message, you've got your foot in the door towards a date.
But what kind of message should you send her to break the ice? Keep reading to find out.
Miss Solomon 
from TheDatingTruth.com
 said
not sharing enough
is the #1 mistake guys make with their online dating profiles:
"Women make flash judgments, so give them as much information as you can. Be as detailed as possible and take the time to tell your story, because it shows that you're invested in the process."
Crafting Messages That Get You Dates
There's a big difference between messaging on dating apps and on dating sites, so we're going to talk about both. But no matter which type you're doing, keep "alpha male" in the equation. Your photos and your profile both highlight your alpha male attributes, so keep that vibe going in your messages.
Make her feel like she needs to pursue you, not the other way around. That's why messages that are overly complimentary about her looks don't work. "You're beautiful, I can't believe you're single." She's deleted thousands of messages just like that one, and she'll delete yours too.
You want to craft a message that implies you know you are already in, but you want her to prove she is worth your time. Confidence is attractive. But "implies" is the key word here; if you go around telling women they aren't good enough for you, don't expect to get many messages in response.
A little dose of humor can go a long way - research shows that introducing humor into a conversation makes people feel more relaxed and accepting, which increases the chances she'll respond to your message, and eventually say "yes" to a date.
Keep reading to find out how to write an icebreaker message that will have her replying instantly.
Messaging on Dating Sites
The pace on online dating sites is a little slower. It's not uncommon for her to take a day or two to return a message, and you can do the same. But that's not to say there's no sense of urgency at all. You still have to set yourself apart from all those other guys clamoring for her attention.
As with dating apps, icebreaker messages should always pose a question that engages her curiosity and makes her happy to ponder. General topics like travel, food, pop culture, and hobbies work well. Studies have shown that guys who ask women questions in online dating conversations have much higher success rates than guys who don't. 
But keep the questions hypothetical and playful - she's not going to want to answer something deeply personal before she's even met you in person.
Here is a quick primer on the DOs and DON'Ts of online dating messages:
DO:
Be interesting - humor and creativity are attractive.
Keep it relatively short - think more "Tweet" and less "letter to penpal".
Make a good impression with proper grammar, spelling, punctuation, etc...
Make it easy to respond by asking her a question.
DON'T:
Comment on her looks. Attractive women get that all the time.
Litter your message with emojis, !!!!, or lols. Netspeak gets annoying fast, and you're not in junior high.
Don't be weird or random. That type of humor is tough to do well, and chances are you won't. Your message should make sense within the context of her profile.
Suggest taking things off the site in the first message. She doesn't know anything about you yet.
Industry research revealed you have to send out 114 messages just to be 99% sure that you will get a single response. You read that correctly... 114 messages! To be assured of getting ONE response. That sounds like a tremendous amount of work.
If you are turned off by the idea of spending hours crafting unique messages for each woman… you should be. There's no reason to make meeting women that hard.
Online dating is a numbers game. Or, to look at it a bit differently, you want to put in minimal effort for a maximum response. Most men devote hours and hours of time each week to online dating and apps, and STILL come up empty handed.
But there's a way to get great results, in way less time. The secret?
Copy And Paste Icebreaker Messages
Why spend 20 minutes meticulously writing one message to one specific woman, when you could spend the same amount of time sending the same message to 20 women?
Copy and paste messages save you a tremendous amount of time, and when you find a few that work really well for you, you'll even enjoy a higher response rate.
A message like this works for any woman, on any site or app:


You can also craft icebreaker messages based around certain words. Say, for instance, you like to ski - and that's a hobby you want your partner to share. Write a message like this:
Then go to the advanced search function of the site and enter the keyword "Ski". The results are a gold mine of women just waiting to get your "custom" message.
Keep track of which messages work, and 86 the ones that don't. In no time, you'll have an arsenal of can't fail icebreakers at your disposal. You can also come up with stock responses for common questions, like "What do you do for a living?" Cut and paste allows you to respond quickly with a well-thought out answer.
Online dating expert Scot McKay said he sees way too many guys making this crucial error when sending an icebreaker message:
"They write their entire life story in the first message, which makes them seem way too needy. The general rule to follow is this: first messages should take under 15 seconds to read aloud. For every second longer it takes, the chances of getting a response plummet.
Another error guys make when sending that all important first message is trying to mirror how women communicate. Ask yourself this - "Is it obvious a man wrote this?" Don't hit "send" until the answer is 'yes'."
Additional Reading:
Messaging on Dating Apps
On apps, momentum is key. You want to keep the conversation progressing quickly, with the goal of taking things off the app as soon as possible. That could mean getting her phone number or setting up a meeting.
Messages (and matches) often have a shelf life, and if you're not checking in often you could lose her. Many apps limit how long the message exchange can occur.
On CoffeeMeetsBagel, you have 24 hours to either "like" or "pass" on your match. And if you both "like" each other, the messaging window only lasts for 8 days. On Bumble, only women can send the first message - and you only have 24 hours to respond to it.
Hinge gives you two weeks to exchange messages before the match expires, but both users must join the conversation within the first 24 hours of being paired. If you wait too long, she's gone. On JSwipe, matches expire after 18 days.
Tinder has no time limits, but her attention span sure does. If she's attractive, her inbox is overflowing with guys that don't wait as long as you did to engage. If you're not on top of it, you're history.
When you're sending her that all important initial message, it has to spark her interest and compel her to respond. Beautiful women are bombarded by cheesy or lewd pickup lines, or astoundingly boring lines like "Hey" or "What's up?"
You can do so much better than that, and she will appreciate the effort. And best of all - she'll actually respond.
When you send a message like "Hey," you leave the conversational ball in her court. You've put the pressure to turn this into a real conversation squarely on her shoulders.
Does she just say "hey" back, and hope you come up with something better next time? Or does she check out your profile, find some tidbit that you both have in common, and move the conversation forward by asking you about your hobby?
Of course she doesn't. It's all crickets and loneliness in your inbox, because she's too busy talking to the guy whose messages don't suck.
A successful icebreaker message accomplishes two things:
Creates a positive emotional response.
Asks her a question.
Using humor is an incredibly effective way to get her attention - studies show that finding funny men irresistible is literally programmed into her DNA. Combine that science tidbit with the fact that animated gifs are 30% more likely to get a response (plus the conversations last 2x longer) and a message like this is practically irresistible: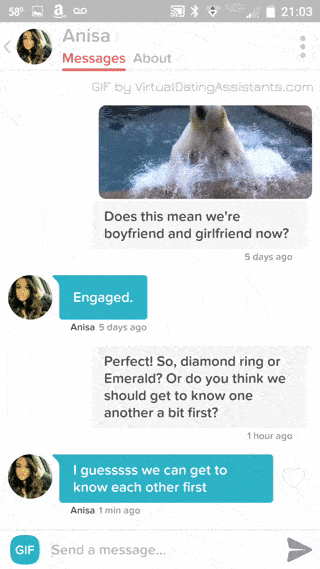 But if humor isn't your strong suit, don't worry. The trick is asking her a question that's fun to think about and easy to answer. If you give her a reason to respond, she's happy to do it. Try something like:
What woman wouldn't like to think about that? Now she associates you with pleasurable thoughts, which builds rapport. She'll want to keep talking to you, which builds trust. And if she trusts you, she'll agree to meet you. See where this is going?
But just any old question won't work. What you ask needs to intrigue her and pique her curiosity, not make her roll her eyes. So save the corny pickup lines like "What's it like being the prettiest girl on Tinder?" for all those other losers who haven't read this epic guide.
Travel makes a great "starter" subject, because you can continue the conversation no matter what she answers. The key is to make the conversation flow easily. Most people enjoy talking about themselves, so ask her a question like:
As a general rule, ask her a question every time you message her, because that makes it easy for her to respond. Once you've engaged her in a message exchange, check the app several times a day to catch her response in a timely fashion. Strike while the iron is hot, and you'll be face to face in no time.
If you don't get an answer from her within a day or so, send a follow up message like this one:
Dave M
from
InsiderInternetDating.com
, said
trying too hard
is the #1 mistake guys make with their online dating messages:
"I call it 'overselling'. You come off like you're trying to "run game" on her, and women are wise to this type of stuff - especially online when she's getting 70+ of these messages each day.
When you oversell, this just communicates to her that A) you don't have a lot of experience with women B) you probably have a lack of women in your life, and C) you don't understand how to communicate with women."
How To Ask Her Out So She Says "Yes"
Once you have been talking to a woman online, it can be tricky to decide when to ask her out. Unless she comes right out and says, "Hey, we should get coffee sometime" then you need to be able to interpret the tone of her messages and gauge her interest level.
Here are some signs she's into you:
Her messages are long(ish), and she's contributing to the conversation, not just answering your question.
She's getting expressive with her punctuation. !'s and ;)'s are a good thing - she's excited about talking to you.
She's curious about you. If she's asking questions in return, things are going your way - she wants to learn more about you.
In general, the ideal time to ask her out on a dating site is after she has sent you two or three messages. Any less and you may seem desperate or overeager. Any more and you risk her moving on. On an app, you'll probably have to exchange up to ten messages before the time feels right.
But use the word "date" cautiously, especially if you're messaging a woman in her early 20s on a casual site like OkCupid or app like Tinder.
You might scare her off if she's not looking for something serious, since for some a date is synonymous with a long time commitment and emotional investment.
Instead, use the much more casual term "meet up" - grabbing a quick cup of coffee or cocktail is a low pressure activity she'll be more likely to agree to.
On the other hand, using the word "date" with an older woman who's in the market for a serious relationship can increase your odds of her agreeing to meet you.
But no matter which term you use, always give her two options when you ask her out. And make sure at least one them doesn't involve alcohol. Here at VIDA, we've analyzed hundreds of conversations that led to dates for our clients, and found that the acceptance rate doubles when she has a choice for the activity.
And the acceptance rate plummets if you only suggest meeting for drinks.
Here is a suggestion on how to ask her out in a dating message:
Pay attention to the second sentence - that's a statement you know she'll agree with. And if she's already in agreement with you about one thing, it's easier for her to say "Yes" to the meetup as well.
When she agrees to meet you, suggest a time and place. You want to stay in control of the conversation, as an alpha male would. Give her two options - not only does it make it easier for her to schedule, but it also gives the appearance that you're a busy guy. It should look something like this:
You want to keep these "scheduling" messages short and to the point. Keep her focused on the meeting, you don't need to keep getting to know each other. That's why you're getting together, right? You don't want to blow the deal by trying to be clever and accidentally saying the wrong thing.
Additional Reading:
Everything You Need To Know About Meeting Women Online
So now you know how much work goes into online dating.
All you have to do is:
Own the alpha male persona
Be confident, unique, and creative
Show an attractive lifestyle in your photos and profile
Write a kick ass, irresistible profile
Write a catchy username and headline
Craft the perfect icebreaker messages
Respond to her messages and keep her interest
Recognize when to ask her out
While remembering NOT to:
Be too cocky, sleazy, or suggestive
Act desperate or shower her with praise
Showcase an uninteresting lifestyle
Use basic usernames or headlines
List adjectives in your profile
Write excessively long profiles or messages
Be boring or uninteresting
Say the same things as everyone else
Take too long to ask her out
Whew. That's a lot to keep straight. But if you want to meet high-quality women, you've got to put in the time and effort. There's a reason men complain that online dating turns into a part-time job.
However, if you don't want to invest a hefty chunk of your free time implementing all of the tips presented in this guide, and would rather just show up for high-quality dates, you could spend only 20 minutes on a confidential consultation with us instead.
On our call, we'll reveal the exact steps our team of dedicated online dating experts are going to take to send you on more dates with hotter women... and we'll do it all for you, so you don't have to experience any of the frustration and wasted time that typically go hand-in-hand with executing an effective online dating strategy.
If you're ready to finally meet the right girl for you, we can get you on a date with her as early as next weekend. All you need to do is take 27 seconds to sign up for your free confidential consultation here.
Want us to do your online dating for you?

Hey, I'm Ally, VIDA Select's Director of Matchmaking.
We take all the frustration, hard work and hassle out of modern dating!
Imagine your very own Dream Team of highly skilled dating experts searching for the very best local matches, sparking their interest, and arranging all the dates for you.
Wouldn't it be nice to finally stop swiping and start dating higher quality matches so you can meet someone special?
We've helped thousands of singles just like you since 2009, and we're ready to make you our next success story!
What are you waiting for? Take the next step now…
See If You Qualify