I hope you enjoy reading the blog post.
If you want to chat now about your matchmaking search, click here.
1 True Match Review [Best Christian Matchmaker For You?]
Thinking about hiring Jacksonville matchmaker Renee Richel? If you want to delve deeper into her background, her approach to matchmaking, and the price tag that comes with it, you're in the right place.
From the small independents to the big industry players, our team of experts has reviewed over 200 matchmaking services. Our insights come from 14+ years of firsthand experience in the industry, comprehensive research, and real customer reviews.
This 1 True Match Review has all the details you need to figure out if she's the right Christian matchmaking service for you!
1 True Match Review Table of Contents:
Meet Matchmaker Renee Richel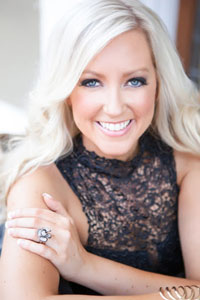 Renee Richel's journey into the world of matchmaking began through personal discovery. As she explained in an interview, she discovered that her fiancée wasn't who she had envisioned as a lifelong partner after investing nine months into wedding preparations.
With the engagement called off, Richel faced another turning point in her life as the marketing firm she worked for in Jacksonville closed its doors. As she began to seek a new career path, she found herself reflecting on the impact of relationships.
Drawing on her insights and exploring avenues to foster lasting love, she started a relationship coaching program called "Love Starts with You." The program aimed to equip individuals with essential skills, enabling them to navigate relationships successfully.
As she explained in an interview with First Coast Connect,
We were never taught relationship skills and this course is really the principles you'll gain and learn to be your best you, to attract a new love as well as keep it lasting.
To her surprise, some of Richel's coaching clients sought out her assistance in finding their ideal partners. These unexpected requests guided her into the realm of professional matchmaking, leading her to establish 1 True Match in 2011.
Recognizing the importance of shared values and beliefs in fostering meaningful connections, 1 True Match focuses on bringing together individuals rooted in their Christian faith.
1 True Match works exclusively with Christian singles in the greater Jacksonville area.
What To Expect Working With 1 True Match
Potential clients start by submitting a short dating profile and inquiry through their website. If you indicate you want to purchase matchmaking services, the team will reach out to schedule a consultation.
Or, you can also opt to simply have your profile placed in the database of eligible matches. While that option is free, there is also no guarantee you will ever be contacted by 1 True Match as they only reach out if you happen to fit what a paying client is seeking.
For potential clients, the next step is a 20-minute consultation call which serves as an opportunity for you to share your expectations and provide insight into your vision of a perfect match.
The team also reviews the ins and outs of their matchmaking process, and will assess whether they can effectively assist you in finding a compatible partner.
As Richel explained,
I actually want to focus on a lot of their needs, because those are the things that are going to be lasting in a relationship — past just what we want on the outside.
Richel says she values quality over quantity, and limits the number of clients they work with at any given time. 1 True Match only accepts those who truly align with the faith-based values and goals.
1 True Match utilizes various avenues to seek potential matches. Their team identifies matches in their internal database, through searches online, and via their network of "Love Angels."
Each potential match is screened over the phone and in-person, vetting them for compatibility.
You'll be presented with detailed profiles and photos of each suggested match to either approve or pass on.
When interest is mutual, the team will help arrange your date. Afterward, your matchmaker checks in with both of you, gathering post-date feedback.
How Much Does It Cost To Hire Renee Richel & 1 True Match?
1 True Match packages start around $12,500 and can run over $50,000.
The cost varies depending on the length of your membership, the specifics of your search criteria, and what add-on services are included.
1 True Match Reviews
Renee Richel and her Christian matchmaking service have garnered media attention, with mentions in publications like Jacksonville Buzz, First Coast Living, Florida Times Union, Jacksonville Magazine, and Jacksonville Business Journal.
Richel also regularly provides dating advice on her podcast, 1 True Talks.
But what do clients have to say about their experience with 1 True Match? Let's take a look!
On Google, 1 True Match has a 4-star rating based on a handful of mostly positive reviews.
This reviewer had a profile included in the database, and was contacted as a potential match:
This 1 True Match reviewer appreciated the matchmaking approach and the support he received throughout the process:
The 1-star review was from someone who said they contacted the service but never got a call back. However, someone from the team responded that they had left him a message within a few hours of his call, but they never heard back from him.
This Christian matchmaker has an A+ rating through the Better Business Bureau, with 5/5 stars based on 3 customer reviews.
This 1 True Match client said she met her husband through the service:
And this client was happy with his experience:
But as far as online matchmaking service reviews go, that's about it. Richel's service has yet to be reviewed on platforms like Yelp or Truspilot.
With over a decade in the industry, Richel has developed a process that is working for her. But is she the right matchmaker for you?
Making the best decision comes down to a number of factors, including budget, contract length, and which service will give you the best odds of finding someone truly compatible.
Renee Richel's process includes scouting outside the database for Jacksonville singles, which is good. And if you want to increase your search beyond Jacksonville, Enamour is another matchmaking service with a Florida presence that you may want to consider.
Enamour has an invite-only database packed with incredible singles, but the Enamour team also uses recruiting methods and an extensive scouting network to identify highly compatible matches for its selective clientele.
Packages start around $20,000 for a 6-month search. To learn more about Enamour, go here!
Want to consider a matchmaker that charges month-to-month rather than using a long-term contract? VIDA Select offers monthly packages on a pay-as-you-go basis, with options starting as low as $1095 per month.
Using a modern approach that leverages the largest source of eligible singles there is, you can look forward to dates with Christian singles who check all your "must have" boxes.
To learn more about VIDA Select, go here!
All product and company names are trademarks™ or registered® trademarks of their respective holders. Use of them does not imply any affiliation with or endorsement by them.
Why Choose VIDA Select?

Since 2009, thousands of clients have discovered true love thanks to VIDA Select's fresh, modern approach to matchmaking – which has finally thrown blind dates and long-term contracts out the window. This isn't your grandmother's matchmaking!
Instead of working with a single matchmaker using a small rolodex of potential partners, VIDA Select's matchmaking team taps into the world's largest database of available singles. We'll quickly identify the matches who check all of your boxes so you can finally experience true chemistry. Are you ready to become our next success story? Schedule your complimentary consultation now by clicking the button below!
Get Started Now