I hope you enjoy reading the blog post.
If you want to chat now about your matchmaking search, click here.
Best Jacksonville Matchmakers [2023 Top List & Reviews!]
If you're scoping out Jacksonville matchmakers because you're having trouble meeting quality singles, you're not alone.
Compared to other Florida cities, Jacksonville singles may have a harder time navigating the dating scene. According to WalletHub's annual Best & Worst Cities For Dating list, Jacksonville ranked a dismal 141 for date opportunities.
Working with a matchmaking service is one of the easiest ways to alleviate that frustration and meet compatible people - but only if you hire the right one!
That's why our team of experts created this quick guide to the best Jacksonville matchmakers. Our industry experience dates back to 2009, so we're well-acquainted with all the options. We've reviewed 200+ matchmakers, leveraging our in-depth knowledge of the industry and first-hand understanding of what clients value most.
Start your search here, with the 3 best matchmakers in Jacksonville, FL!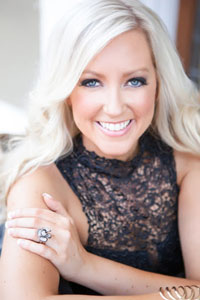 Headquartered in Jacksonville, 1 True Match is a matchmaking service owned and operated by Renee Richel. Her service extends throughout the First Coast region, and unlike other Jacksonville matchmakers she works exclusively with Christian singles.
Clientele
She is a boutique matchmaker, so she only takes on a handful of paying clients at a time - usually around 12. Both men and women can purchase matchmaking services. Clients are generally in their 20s to 50s+, and seeking a faith-based long-term relationship.
Cost & Contract Details
Being included in the 1 True Match database is free, however submitting a profile does not mean you'll ever meet someone via the matchmaking service. You'll be contacted if you meet a paying client's matching criteria.
To have Richel's team actively match you, you'll need to purchase a service package. The contract length varies, but services range from around $16,000 up to $50,000.
What To Expect
Potential clients can learn more about the service during a 20-minute free phone consultation. Scheduling that starts with providing some basic information via a form on their website.
If you decide to hire this Jacksonville matchmaker, she'll spend a few hours getting to know you and what you're looking for. As she explained in an interview with WJCT News, she encourages clients to be realistic about who they're hoping to meet.
People come to me with their checklist of all their wants. I actually want to focus on a lot of their needs, because those are the things that are going to be lasting in a relationship — past just what we want on the outside.
You'll be matched with singles from the 1 True Match database, or people they've scouted at events. After each introduction, there is a feedback process during which you can discuss compatibility factors and other observations.
Want more details? Check out our 1 True Match review!
Founded In
2010
A personal matchmaker for over 20 years, Michelle Valentine works with singles all over Florida. Her first foray into the dating industry was selling personal ads for a newspaper.
In an effort to sell more ads to women, she began writing a dating advice column. When her column became popular, she was offered a book deal - and she's been growing her media empire ever since.
In addition to being a Florida matchmaker, she's also producing a television show called "Love Eat Travel."
Clientele
Valentine's clients are typically successful professionals looking for a long-term relationship.
While her clients have often been married previously, she generally declines to work with those who are "freshly divorced." As she explained to Orlando Magazine, "They're just not ready to work with a matchmaker."
Cost & Contract Details
Matchmaking contracts vary from client to client. The final cost depends on various factors such as working with Valentine or one of her associate matchmakers, the details of your search, etc.
What To Expect
To learn more about the cost of her services, potential clients can schedule a free consultation by filling out the contact form on her website.
If you decide Valentine is the Florida matchmaker for you, you'll sign the contract and be paired with singles from the 100,000 or so in her database. Depending on your package level she may actively scout matches at local events or online for you.
Valentine also has a few rules to keep in mind if you decide to become a client. As she said in an interview, meeting for a coffee date is a no-go because it's "not romantic" and she doesn't do "trophy matching." In other words - come with realistic expectations.
Founded In
1997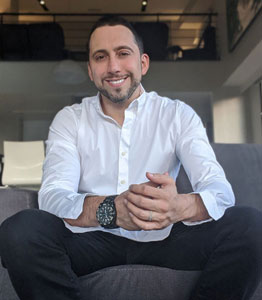 Scott Valdez has been perfecting the art of modern matchmaking for over a decade. VIDA Select's matchmakers tap into the largest source of eligible Jacksonville singles there is, so clients meet highly compatible, relationship-worthy matches!
Clientele
VIDA clients are typically in their late 20s to early 60s, highly accomplished, and seeking a serious relationship.
Cost & Contract Details
VIDA stands out from most other Jacksonville matchmakers when it comes to long-term contracts - because clients don't commit to one! Matchmaking service is paid monthly, so you can stop, pause and restart as often as needed.
Clients can choose from 3 levels of service: Basic, Premium and Elite. Package costs are highly correlated with the number of hours that need to be devoted to finding high-quality matches each month.
Basic matchmaking packages start at only $1095 per month, Premium packages begin at $1695 monthly and Elite packages start at $2595 per month.
What To Expect
After passing a quick screening process, potential clients have a complimentary consultation to learn more about VIDA's modern approach to matchmaking. You can ask any questions you have, and work with a matchmaker to choose the right monthly package for you.
You'll work with a dedicated matchmaker throughout the process. She'll learn all about you, and use your ideal partner criteria to select highly compatible matches. You can approve every match based on a profile and photos - no more lackluster first dates!
And because you pay by the month, you can stop your service at any time to focus on a promising match. On average, VIDA clients begin a relationship within the first 3 ½ months of signing up!
Ready to find the partner of your dreams? Click here!
Founded In
2009
All product and company names are trademarks™ or registered® trademarks of their respective holders. Use of them does not imply any affiliation with or endorsement by them.
Why Choose VIDA Select?

Since 2009, thousands of clients have discovered true love thanks to VIDA Select's fresh, modern approach to matchmaking – which has finally thrown blind dates and long-term contracts out the window. This isn't your grandmother's matchmaking!
Instead of working with a single matchmaker using a small rolodex of potential partners, VIDA Select's matchmaking team taps into the world's largest database of available singles. We'll quickly identify the matches who check all of your boxes so you can finally experience true chemistry. Are you ready to become our next success story? Schedule your complimentary consultation now by clicking the button below!
Get Started Now