I hope you enjoy reading the blog post.
If you want to chat now about your matchmaking search, click here.
Top List: The 5 Best Denver Matchmakers & Dating Services
There are quite a few Denver dating agencies, so figuring out which one is best for you can be a daunting task. But not when you start with this list of the 5 top Denver matchmakers!
This quick guide tells you how much they cost, when they started, and other key details so deciding which is the best one for you is a snap.
She got her start as an executive recruiter in San Francisco, but after 9/11 switched gears and dove into matchmaking. After working for a national dating agency, she launched her own matchmaking service in Denver.
Clientele
As a boutique matchmaker, Kenny is particular about the clients she takes on. She won't work with smokers, for example. In an interview with Denver Business Journal, she described her clients as people who are affluent, love to travel, and consider themselves foodies. Most are between 35 and 58, and she has over 5,000 Denver singles in her database.
Cost
Around $4,600 for 6 months, $8,200 for 12 months, and a "VIP" 1-year membership starts at $16,000. Clients typically get a minimum of 1 match per month.
What To Expect
Kenny generally works with anywhere from 115 to 150 clients at a time. Clients are matched with other clients in the database of approximately 5,000 Denver, Vail, Aspen, and Boulder area singles.
Once the matchmaking team identifies a compatible person, they'll make reservations for you and boost your confidence with any dating tips and advice you might need. After the date, you can go over your experience with your matchmakers and they can adjust the search as needed.
Founded In
2002
Further Reading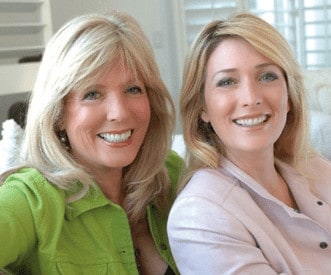 This mother/daughter matchmaking powerhouse is based on the West Coast, but they have a team on the ground in Denver.
Clientele
This elite Denver dating service is particular about the clients they work with. To quote CEO Amber Kelleher, they aren't "mass market." Out of every 1,000 inquiries they may only take on 20. So who gets in? Think along the lines of "prominent," "successful," and "smart," per their matchmaking site.
Cost
Having the Kellehers orchestrate the search for your ideal partner starts around $30,000 and can go higher than $300,000. Cost depends on the number of cities you'd like matchmakers to include in the search, as well as a few other factors. Membership packages range from 1 to 3 years, and can include a full year's worth of pause time.
What To Expect
Clients are matched with singles from the Kelleher Rolodex, which has around 50,000 profiles in it. The Denver matchmaking team will also recruit locally, if needed.
Whenever a potential match is identified, both people will get a call from your matchmaker with a description of the other person. If both sides are interested, the date will move forward. Afterward, you're expected to let your matchmaker know what you thought about the experience.
Founded In
1986
She's from a small town in Northern Minnesota with a population of about 600 people, but that didn't stop her from building a successful matchmaking service. Based in Minneapolis, she now has locations in 17 states - including an office in Denver.
Clientele
Women and men can become paying clients, and the "luxury" matchmaking services appeal to professionals.
Cost
There's no charge to have your profile listed in the LUMA database, but also no guarantee that you'll ever get matched with anyone else. Having a matchmaker scout for highly compatible singles requires a premium membership, which starts around $5,000. Membership prices can top out north of $50,000, depending on the level of service you'd like.
What To Expect
Your matchmaker will pull up to 40 Denver singles from the LUMA database. Then she'll take a closer look at each profile, and select the very best local singles for a more in-depth screening process that includes an in-person interview.
You'll meet a minimum of 3 Colorado singles who make the final cut as a good match, and the two of you can decide during the date whether or not you want to exchange phone numbers.
Founded In
2010
Further Reading
LUMA Luxury Matchmaking Reviews
Emily Hellman launched her national matchmaking service after personally discovering just how frustrating online dating can be.
In her words, "all of the frogs" she kept finding on dating sites convinced her to use her psychology degree and coaching skills to try her hand at professional matchmaking.
Clientele
Typically successful Denver professionals; both men and women can purchase matchmaking services.
Cost
Being listed in the pool of Denver singles is free, but it's a passive membership - you'll only be matched when you fit someone else's criteria. If you want a matchmaker to look for your ideal partner, you'll need to pay for a Premier membership.
Paid memberships start around $8,500 for 6 months, and $15,000 for 12 months of matchmaking services.
What To Expect
The first month of your Caliber Match membership is considered a prep period. Your matchmaking team will go out and actively recruit compatible matches, or find them in the Caliber Match database.
Once the prep is done, you'll generally receive at least one match per month, maybe more. You'll be given the chance to review a photo and profile of every match, and they'll be reviewing yours as well. Assuming there's mutual interest in a date, your matchmaker will arrange all the details. Then you'll go over any post-date feedback with your matchmaker afterwards.
Founded In
2010
Further Reading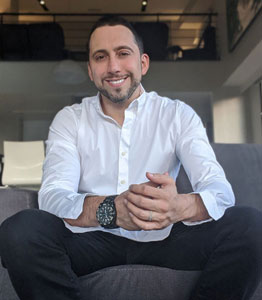 VIDA Select may be a national matchmaking service, but our elite matchmakers are dialed into the largest pool of Denver singles there is. Wouldn't you rather meet your soulmate sooner than later?
Clientele
Most VIDA clients are successful professionals in their 20s to 60s.
Cost
Clients pay for matchmaking services by the month, rather than committing to a long-term contract. Matchmaking packages are highly reflective of how many hours are needed to accommodate your search parameters. Factors include how complex your "must have" list is, how many areas you'd like to include in your search, etc.
Basic packages start at $995 per month, Premium options begin at $1595 per month and Elite packages start at just $2395 per month.
What To Expect
It's a 100% done-for-you service, so all you have to do is show up for all the dates with incredible Denver singles! Working from your list of 'ideal partner' criteria, your matchmaker will select your matches from Denver's largest dating pool. You'll pre-approve each one, and VIDA will take care of the rest!
Typically, VIDA clients start a promising relationship within the first 90 days or so. Because there's no contract, your matchmaking service can be paused or stopped if you want to see where a relationship with a match is headed, or re-started whenever you want to meet new intriguing people.
Founded In
2009
To learn more about what VIDA can do for you, click here!
All product and company names are trademarks™ or registered® trademarks of their respective holders. Use of them does not imply any affiliation with or endorsement by them.
Why Choose VIDA Select?

Since 2009, thousands of clients have discovered true love thanks to VIDA Select's fresh, modern approach to matchmaking – which has finally thrown blind dates and long-term contracts out the window. This isn't your grandmother's matchmaking!
Instead of working with a single matchmaker using a small rolodex of potential partners, VIDA Select's matchmaking team taps into the world's largest database of available singles. We'll quickly identify the matches who check all of your boxes so you can finally experience true chemistry. Are you ready to become our next success story? Schedule your complimentary consultation now by clicking the button below!
Get Started Now