I hope you enjoy reading the blog post.
If you want to chat now about your matchmaking search, click here.
Who is Julia Bekker? [Elite Matchmaker Profile]
Curious about Julia Bekker, the founder of elite matchmaking services Hunting Maven & Love Boss?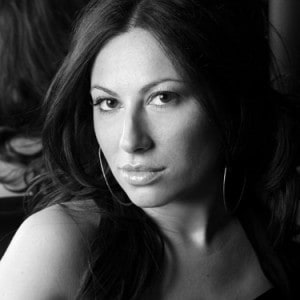 In this article, you'll learn more about her, matchmaking process, and approach to dating. Plus, find out how much you can expect to spend if you hire her as your personal matchmaker!
How Julia Bekker Got Her Start
"The Hunting Maven" doesn't really see herself as a matchmaker. Instead, she prefers a different term. As she explained in an interview with CTPost:
I see myself as more of a relationship recruiter, or a head hunter for love and relationships.
But Julia Bekker wasn't always a matchmaker. In her 20s she moved to NYC to pursue singing and songwriting on a professional level.
It wasn't until her early 30s that she decided to, as she put it, "get a real job." That goal prompted her to respond to an ad for an event planner/executive assistant at a dating agency she found on craigslist.
The dating agency in question? None other than Janis Spindel's millionaire matchmaking service.
Bekker went on to work closely with Spindel at Serious Matchmaking for the next 8 years before leaving to launch her own elite NYC matchmaking service in 2010.
She later expanded into the South Florida area, co-founding Love Boss Matchmaking with Charlotte DiLuzio in 2012.
How Hunting Maven Works
Bekker takes a boutique approach to matchmaking, limiting her roster of active clients at any given time. She takes on men as paying clients, with women submitting profiles to be included in her digital Rolodex.
For women the service costs nothing. However, Bekker and her team won't be doing any active searching on their behalf. Women only get contacted if/when their profile pops up as a good match for a male client.
But that's not the only place Bekker pulls compatible matches from.
As she explained in an interview, she'll approach women anywhere from elevators to gyms to the subway if they look like they might be a good pairing for a client.
Her male clients are usually in their 30s to 60s, seeking matches in their 20s to 40s. Matchmaking packages are customized for each person, with costs ranging from $5,000 for 3 matches to $25,000 for 12.
After each introduction, you'll reconnect with your matchmaker to share feedback on everything from how compatible you felt your date was with what you're looking for to her perceptions of you.
Bekker also offers image consulting and dating consulting, including "on demand" dating advice for $379 a month.
Men interested in hiring Bekker start with an initial consultation, and she also requires a home visit and background check. If you decide to move forward, you'll sign a contract and your matchmaking service will begin.
Is Julia Bekker The Right Personal Matchmaker For You?
Online reviews are a great place to start.
But in Bekker's case, you likely won't find many. That doesn't mean she isn't a good matchmaker, though.
She got started in the industry working with one of the most elite matchmakers out there, and she's been in the business on her own for over a decade.
So what you really should consider is whether or not her matchmaking approach aligns with what you're comfortable with.
How much are you comfortable spending? And are you okay with paying that amount up front, before you've experienced the actual service yet?
And do you want to commit to a long contract that provides a set number of matches, or would you rather have the chance to meet unlimited people, and stop or start your service at any time?
If you're open to the idea of unlimited matches and paying by the month instead of by the contract, you'll want to add VIDA Select to your list of elite matchmaking service options.
Because VIDA Select's matchmakers dive straight into the biggest pool of eligible matches there is, you don't have to worry about settling for a match that's less than ideal just to fill the quota promised in a contract.
Instead, you'll review profiles carefully chosen because they're exactly the type of people you're looking for - and each one is excited to meet you, too.
On average, clients meet someone relationship-worthy by the 11th first date, so why not see what kind of magic can happen for you?
Finally finding your perfect match starts with a quick screening questionnaire to see if you're right for the exclusive matchmaking service.
To see if you qualify, go here!
All product and company names are trademarks™ or registered® trademarks of their respective holders. Use of them does not imply any affiliation with or endorsement by them.
Why Choose VIDA Select?

Since 2009, thousands of clients have discovered true love thanks to VIDA Select's fresh, modern approach to matchmaking – which has finally thrown blind dates and long-term contracts out the window. This isn't your grandmother's matchmaking!
Instead of working with a single matchmaker using a small rolodex of potential partners, VIDA Select's matchmaking team taps into the world's largest database of available singles. We'll quickly identify the matches who check all of your boxes so you can finally experience true chemistry. Are you ready to become our next success story? Schedule your complimentary consultation now by clicking the button below!
Get Started Now